= 50)" :class="navScrolled ? 'lg:mt-20' : 'lg:mt-32'" x-transition >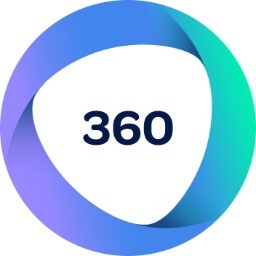 360Learning Integration
Upskill from within with 360Learning
360Learning, a comprehensive collaborative learning platform, empowers companies to upskill from within by turning their experts into champions for employee, customer, and partner growth.
Accelerate Upskilling With Academies
Business is moving faster than ever. Connect your experts and learners in Academies to upskill your workforce fast. Create courses that stay one step ahead with our collaborative authoring tool. Any format, assessment, or subject-matter expert is a click away.
Automate L&D Busywork In a Few Clicks With Our LMS
While you're bogged down in admin tasks, your courses are collecting dust. Tap into the power of automation to take care of the busywork and start delivering personalized, relevant training to learners at scale.
Leverage Our LXP to Deliver Personalized Learning In the Flow of Fork
Create the hyper-personalized experience your learners deserve and watch your course completion rates soar. Allow your learners to chart their own learning journey with workflow tools, internal expertise, and third-party content curated all in one place.
Integrate With Best-In-Class Partners
Bring the power of the 360Learning platform wherever work takes you with seamless integrations, including with major third-party content providers and advanced content creation tools.
GoCo + 360Learning Integration Details
Clients that choose GoGo for HCM can have a smooth experience for employee record updates into 360Learning, initiate onboarding and ongoing learning and engagement. Keep your people and learning data in sync without the busywork. When you connect 360Learning and GoCo, you'll never miss a beat.
Automatically sync your people data
New team members, roles, and relocations are a cause for celebration, not dread. Sync essential employee information daily to keep 360Learning up-to-date with your people data.
Flexible implementation to fit your business
No two organizations are the same. Our GoCo integration is flexible to fit your HR infrastructure without requiring any custom development or IT setup. You select the users, labels, and even custom fields that we should sync, and we'll do the rest.