= 50)" :class="navScrolled ? 'lg:mt-20' : 'lg:mt-32'" x-transition >

Customer Stories
Caliper Foods Customer Story
How a growing CBD consumer-goods company is using GoCo to streamline HR, payroll, and open enrollment
"GoCo offers the flexibility to bring your own broker, and I knew I could save our employees a lot of money if I had the flexibility to choose our broker."

Naomi Honig ∙ Director of Human Resources ∙ Caliper Foods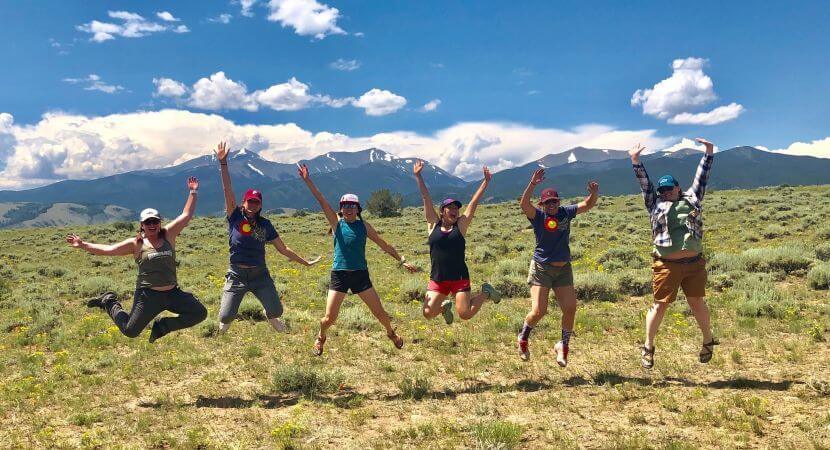 Colorado's economy is booming, and Denver-based consumer packaged goods company Caliper Foods has been feeling its positive effects. Director of Human Resources Naomi Honig knew that expanding their team was part of their larger growth strategy and needed a simple yet effective solution to help her streamline HR responsibilities.
Just a few months after the company opened its doors, Naomi turned to GoCo to systematize and organize onboarding, payroll, and open enrollment in hopes of providing a better user experience to current and future employees.
Before GoCo: Building an HR Department From the Ground Up
Caliper Foods originally launched in January 2019 as a spin-off of another company that had been founded five years prior, but Naomi, the company's first HR director, wasn't hired until April 2019. Up to that point, no one had been in charge of HR, so she was tasked with developing a brand new department for the company.
"When I started, we didn't have a centralized point where I could find all of the employee documents," Naomi recalls. "We did have a benefits system, but it was strictly for benefits administration and contained information only for those who were enrolled."
At that point, she was managing HR for 25 employees. Naomi envisioned a better way to maintain employee records and documents as well as keep in touch with employees to remind them about onboarding paperwork, open enrollment, and other information.
Once she discovered how GoCo provided a centralized HR system while allowing her to keep her benefits broker, she knew it was an optimal solution that fit within their growth strategy.
How GoCo Simplifies HR Functions at Scale
With many years as an HR professional under her belt, Naomi entered her role at Caliper Foods with a strong relationship with an existing benefits broker, but their benefits software required them to use a different one.
"One thing about GoCo that grabbed my attention is that we could bring our own benefits broker to the table," mentions Naomi, citing that this was a big limitation with other HR software solutions. "GoCo offers the flexibility to bring your own broker or provide us with one if we needed one. I had built a high level of trust with another broker and knew they were advocating on our behalf, and I knew I could save our employees a lot of money if I had the flexibility to choose our broker."
Another thing she liked is that GoCo was customer-centric and poised to grow with their business. Before coming to Caliper Foods, Naomi was accustomed to software solutions designed for medium to large corporations. But GoCo's high level of personalized customer service and value were the biggest selling points for her. "I get the opportunity to collaborate with GoCo and help provide advice or share our needs to shape how the software works."
Aside from benefits administration, Naomi uses GoCo to simplify hiring and onboarding new employees, along with looking up employee information. She loves not having to enter data in multiple places and can make simple changes to payroll or PTO in seconds.
She also uses GoCo Magic Docs to streamline paperwork for employees. GoCo digitizes paper workflows, collects e-signatures, and sends reminders on her behalf so she doesn't have to spend time chasing down signatures and approvals. Employees can log into their accounts to review and sign paperwork and not have to worry about keeping up with hard copies of their documents.
Naomi can also digitize policies and other key information to ensure each employee acknowledges they've read the new policies. Upon approval, the documents are stamped with the signature and date to give company leaders peace of mind. This also gives Naomi insight into who has or hasn't signed off on a policy.
Now, with a staff of 40 employees and counting, Naomi feels confident about how their HR department is set up for future growth.
After GoCo: Centralized HR Systems and Superior Customer Service
GoCo did much of the heavy lifting for Naomi during implementation, particularly when it came to data entry and preparing them for open enrollment. Before coming to Caliper Foods, Naomi hadn't handled a paper-based enrollment period in at least eight years and wanted an easy, streamlined approach to her first enrollment period as the company's HR Director.
For Naomi, the customer service model with GoCo has been game-changing for her HR department.
"It's pretty unusual to have a dedicated customer service person that I can reach out to directly via email or phone. I don't have to wait in a service queue or work with someone who has no clue about our business or our service with GoCo. I've even had the opportunity to speak with the CEO of GoCo when I've had larger needs. That just wouldn't happen with any other software."
Caliper Foods
| | |
| --- | --- |
| Core Business | Food Product Development |
| Year Founded | 2019 |
| Location | Denver, CO |
| Workforce | 40 Employees |
| Became a GoCoNut in | 2019 |
| Biggest HR Challenge | The lack of a unified HR system / The desire to keep their benefits broker |
| Website | https://www.caliperfoods.life/ |
Schedule a Demo