= 50)" :class="navScrolled ? 'lg:mt-20' : 'lg:mt-32'" x-transition >

Customer Stories
Comit Developers Customer Story
How GoCo helped an HR department of one ditch manual HR tasks and paper benefits enrollment for good.
"GoCo saves me a lot of time in getting benefits organized and you really can't beat the value that we get out of this platform."

Michelle O'Neal ∙ Director of Operations/HR ∙ Comit Developers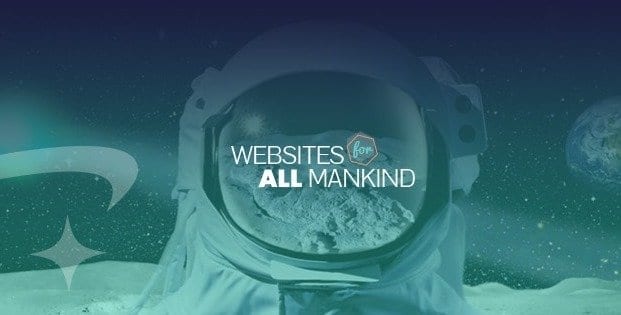 Since 2016, Comit Developers have used GoCo for their employee onboarding, benefits administration, PTO tracking and more. As an eight-person web development company, Comit needed an HR solution that would enable their HR lead, Michelle O'Neal, to spend less time on manual data entry and more time in her other role as operations manager. When they added in their sister company, Rally Marketing, GoCo made it possible for her to quickly scale up HR administration without adding additional people to the HR team.
Before GoCo: Manual PTO Tracking and Paper Benefit Enrollments
When O'Neal first began shopping for HR solutions, her primary concern was finding an option that would simplify HR data entry and retention. Keeping track of new employee onboarding forms and tax and payroll information took up a significant chunk of her workday, and she knew there was a better way to go about it than organizing paper forms in a filing cabinet and having to manually update them each time.
As a company with part-time, full-time, and flexible schedule employees, calculating the different vacation and PTO accruals for each of her employees was also time consuming.
"I used to do it all by hand with just a spreadsheet and a math calculation," O'Neal said. "Employees would have to submit their PTO hours every pay period, and I'd have to add columns to deduct and add and from their total. And I hated it because there was too much room for user error."
After learning that GoCo could not only help her with HR document management and data entry but also open enrollment for benefits, O'Neal knew it was time to upgrade.
"I started doing my research early," O'Neal said. "When I saw the online enrollment offering, I knew I didn't want to do another paper enrollment that year."
After GoCo: A Suite of HR Features in One Place
After transitioning to GoCo, open enrollment went from a huge organizational challenge to a simple and streamlined process. With GoCo, Comit employees can now select their benefits online while using a new and reliable broker that GoCo referred to them. One-on-one meetings about benefits are much more efficient because all the information O'Neal needs to reference is now in one place.
In addition to benefits enrollment, GoCo tracks and organizes all employee personal information, from W-9 forms to direct deposit details. When employees submit time off requests, GoCo's Slack integration feature sends O'Neal an instant notification, enabling her to go in and approve them right away.
New employee onboarding and company communication is also a breeze.
Comit also uses payroll sync, which makes the company's one-person finance department happy. Instead of emailing or meeting about changes in salary, address, position, etc., O'Neal or the employee can update the information and GoCo collects it into an audit list every pay period. And when O'Neal needed assistance implementing COVID-19 paid leave and other provisions outlined in the CARES Act, GoCo was instrumental in setting up those additional paid leave provisions.
"When [the FFCRA] finally all got passed, I thought, 'Okay, now, what do we need to do to be prepared to implement it?'" O'Neal recalls.  "Then GoCo came in, answered my wishes, and rolled out their new solution pretty quickly and efficiently; it was very easy to set up. The way GoCo designs their interface to walk you through the setup process makes it user-friendly."

Two-for-One: Improving HR Means Improving the Employee Experience
With GoCo's feedback feature, O'Neal is able to facilitate transparency and maintain a higher level of employee morale. Keeping track of meeting notes from quarterly reviews allows O'Neal and her employees to reference feedback, share notes on progress and challenges, and give praise for employee accomplishments.
O'Neal knew that switching to GoCo for all of Comit's HR needs wouldn't just be a time-saver for her. Being able to update employee information online cut down on foot traffic and interruptions during the workday for both her and her employees.
"We are a web development company so we thrive on using the internet to accomplish daily tasks," O'Neal said. "Well-thought-out interfaces and user experience—those details are really important to us, and we appreciate that about GoCo. Instead of having to deal with paper and handwriting, [my employees] loved to see everything they needed on-screen."

Final Thoughts: GoCo Offers Much More Than Data Entry Solutions
Since conducting a simple search for a better online document management platform, O'Neal has embraced the full suite of features that GoCo provides. She says GoCo is the perfect fit for a small company with a variety of employee schedules and needs.
"GoCo was a natural solution for us to try this type of HR management, and we've had great success," O'Neal said. "It saves me a lot of time in getting benefits organized and you really can't beat the value that we get out of this platform."
Comit Developers
| | |
| --- | --- |
| Core Business | Website Design & Development |
| Year Founded | 2011 |
| Location | Lafayette, LA |
| Workforce | 8 Employees |
| Became a GoCoNut in | 2016 |
| Biggest HR Challenge | Manual PTO Tracking / Paper Benefit Enrollments |
| Website | https://www.comitdevelopers.com/ |
Schedule a Demo