Keep your HR synced with When I Work
Easily hire on GoCo with a few clicks. All changes are synced to When I Work.
Get Started →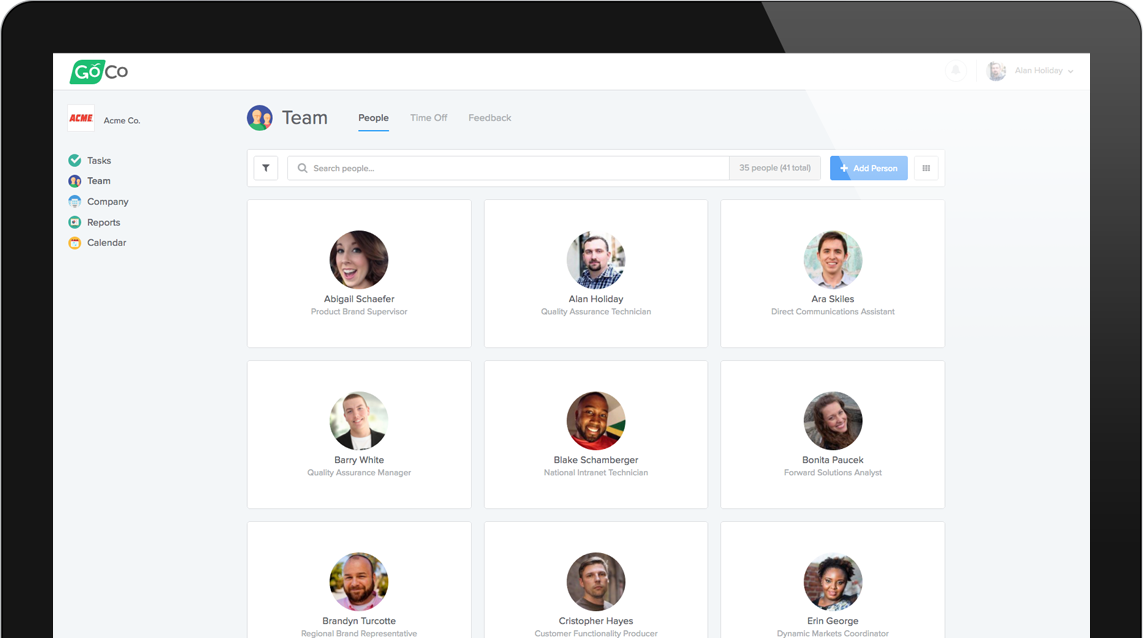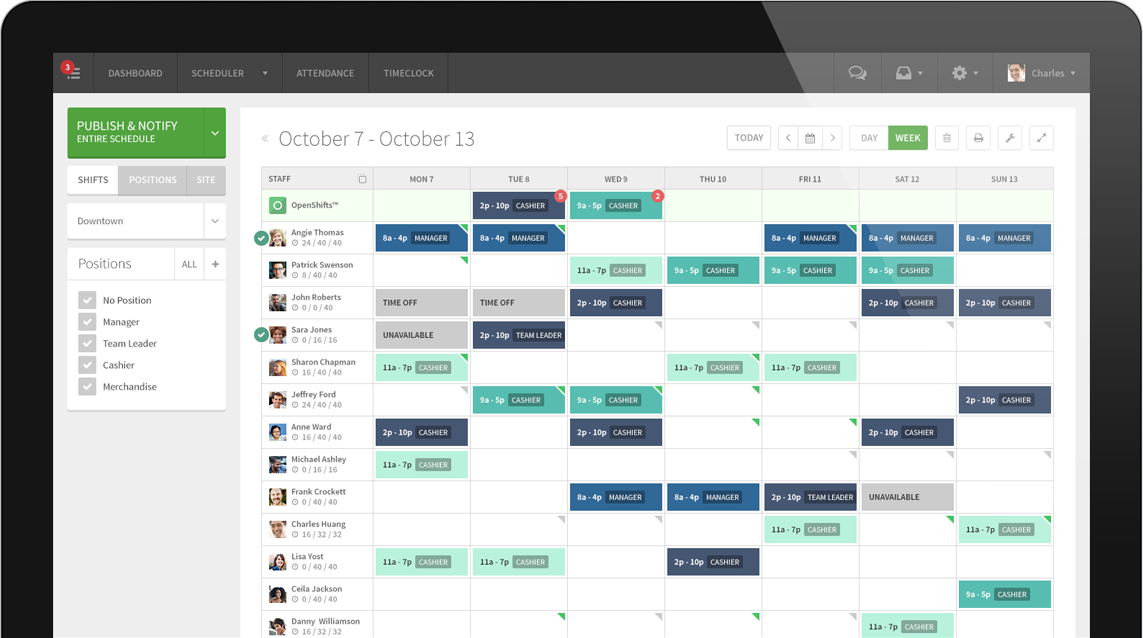 Add employees to When I Work with a single click
With GoCo, there's no need to fill in a employee's information twice. You can hire an employee with a few simple clicks and choose to have them automatically added to When I Work.
Automatically create an When I Work account for new-hires during onboarding so they are setup on their first day.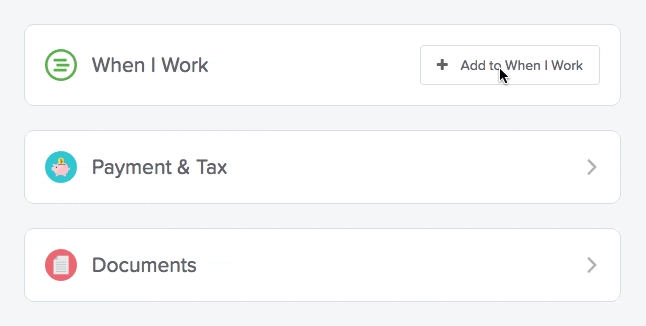 Changes in GoCo are synced with When I Work
If a change is made to an employee's information in GoCo, it's automatically synced to When I Work. GoCo will automatically sync changes to fields such as:
First & Last Names
Addresses & Phone numbers
Hourly Wages
Work Locations
Departments (Positions in When I Work)
GoCo Helps With FLSA Compliance
When hiring a new employee in GoCo, we inform you if your employee's wage & exemption status may be non-compliant and provide you with suggestions on how to fix it.
5 Minute Setup
Setup GoCo & connect with your When I Work account in 5 minutes.