= 50)" :class="navScrolled ? 'lg:mt-20' : 'lg:mt-32'" x-transition >

About Us
Say hello to the GoCo team!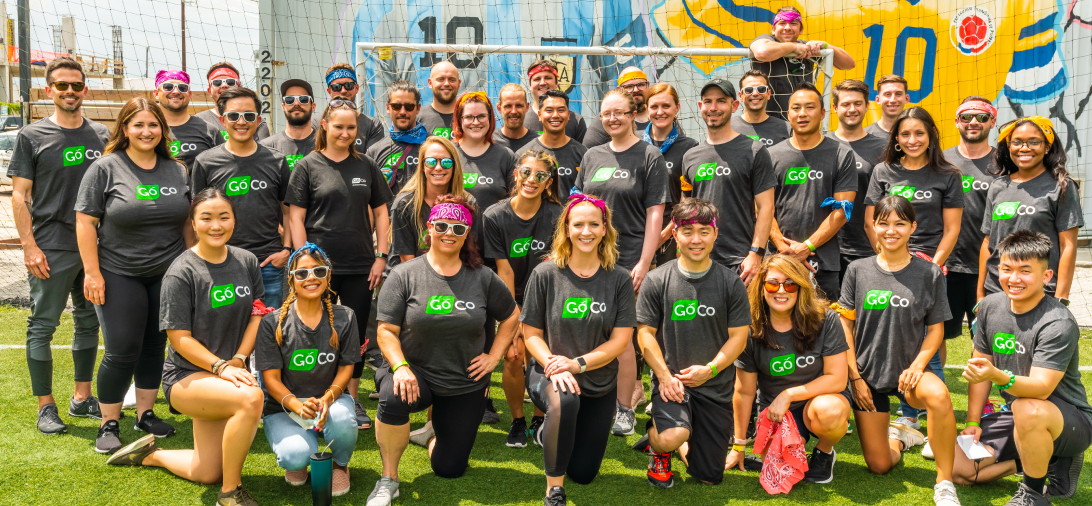 Who We Are
Our mission at GoCo is to help small businesses spend less time on manual, painful, and complex HR tasks, so they can focus on growing happier, more productive teams. We hope by doing so, we can empower companies to focus on their own employees and mission.
Backed by notable investors such as Salesforce Ventures and featured as the #1 HR platform in Forbes, Huffington Post, and Entrepreneur Magazine, GoCo is delivering a more delightful workplace to thousands of businesses and their employees.
Our Values
Six principles that drive everything we do.
Transparency
We're honest and open with each other, and with our customers.
Integrity
We do the right thing, even when it's hard.
Collaborate
We achieve more when we work closely with each other and with our customers.
Evolve
We are always working and learning to become a better version of ourselves.
Give First
We offer value before we ask for it.
Grit
We are passionate about what we do, we push the limits, and we don't give up.
How We're Different
We pride ourselves in our flexibility, our customer service and our values. We also know how difficult it is to choose the best all-in-one HR platform — learn more about what separates us from the pack.
Customer Success
GoCo has the happiest customers in the industry. With real people dedicated to your team's success, we go the extra mile to deliver the best support.
Meet Our Leadership Team
Pioneered by a team of passionate founders who love to create magical digital experiences, and backed by experienced investors.
Gustov "Gus" Hansen
Chief Comfort Officer
Come Join the fun
Join the team and help companies deliver delightful experiences to their employees by building the tools they need to run their business.