= 50)" :class="navScrolled ? 'lg:mt-20' : 'lg:mt-32'" x-transition >

Webinars
Live Demo: COVID-19 Paid Leave Tracking
How to Easily Track and Implement a COVID-19 Paid Leave Policy with GoCo
Presenters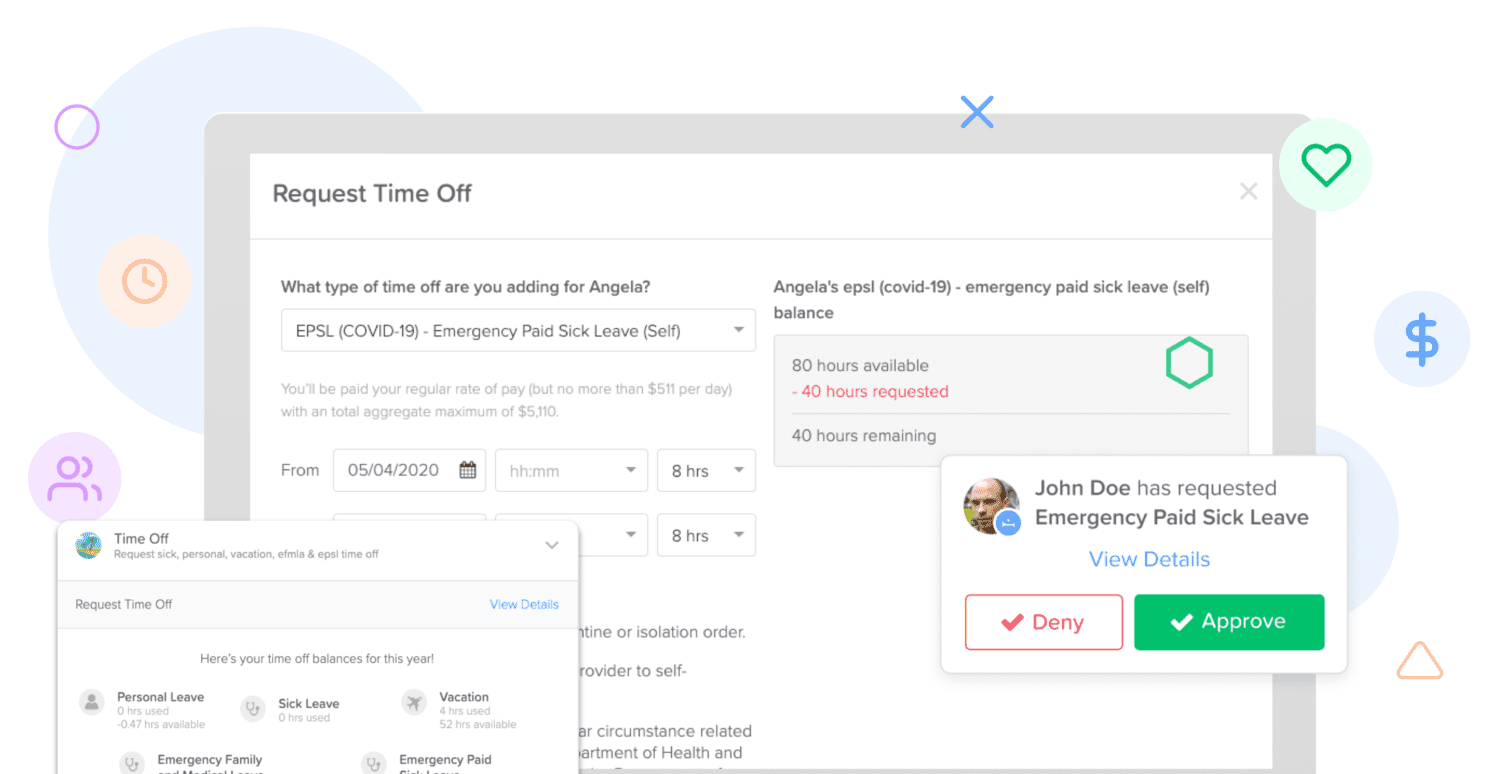 April 16, 2020 at 7:00 AM EST
We understand the struggle HR professionals are facing with implementing systems to track and manage paid leave in accordance with the FFCRA and new COVID-19 related legislation. So we hustled hard to create a  new feature that makes it easy to track and manage Emergency Paid Leave and Emergency FMLA requests and balances.
Join us live Thursday, April 16 at 12 pm ET for a 30-minute webinar to learn:
The specific requirements from the FFCRA law for EPSL and EFMLA for employers and employees

How to stay in compliance and get reimbursed by the government

How GoCo's new COVID-19 Paid Leave feature can make this process easy for you and give you peace of mind.
GoCo is here to support you so you can focus on keeping your employees safe, healthy, and productive during this crisis, and beyond 💚