= 50)" :class="navScrolled ? 'lg:mt-20' : 'lg:mt-32'" x-transition >

Customer Stories
Dom & Tom Customer Story: 3 Years Later
Since Dom & Tom's first case study with GoCo three years ago, the company uses nearly every feature on the platform.
"The onboarding process through GoCo is shorter than any other system I've ever used. From the offer letter to acceptance to enrollment, it's all very easy and quick, so it saves a lot of time."

Bobby Condon ∙ Human Resources Director ∙ Dom & Tom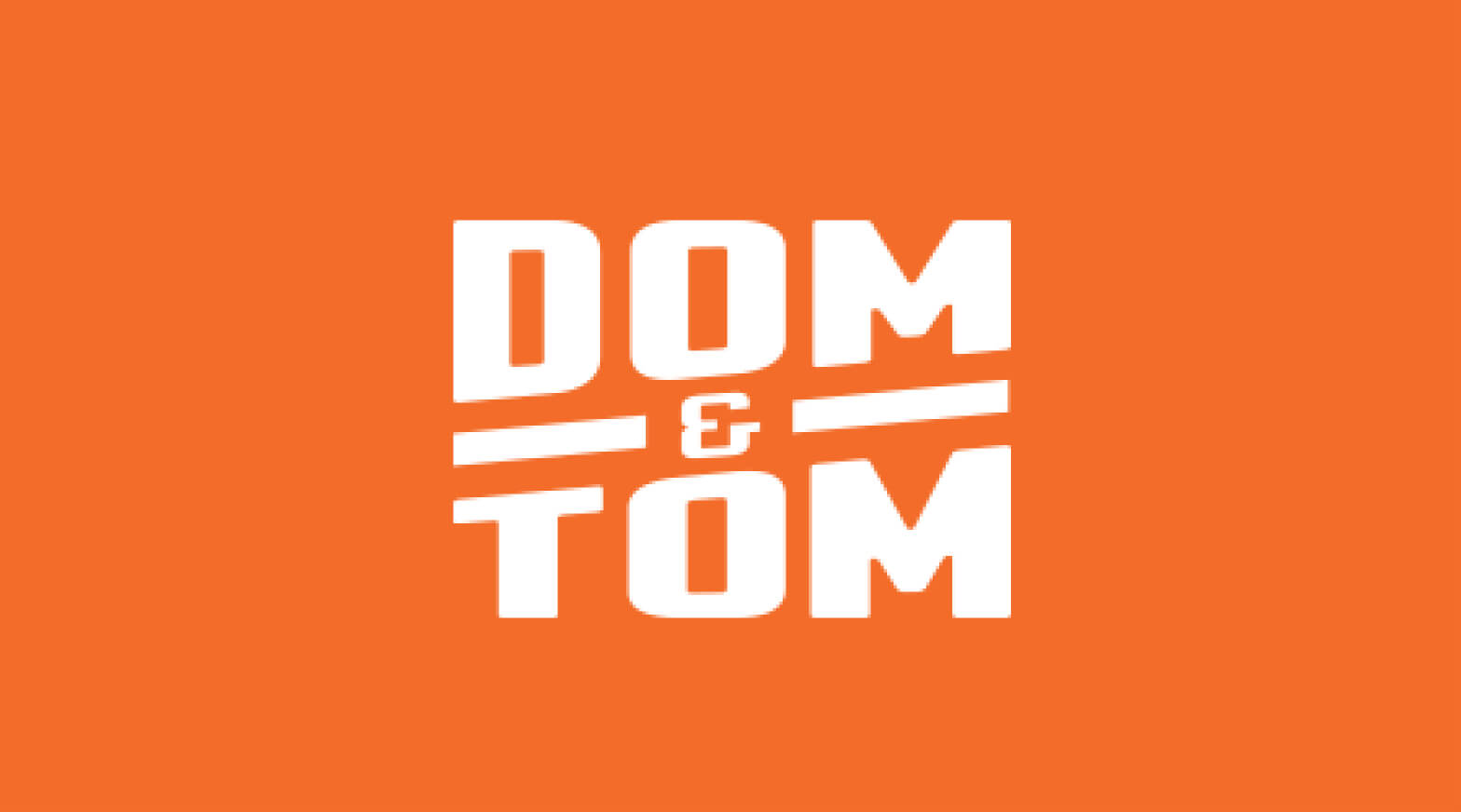 Dom & Tom is a product agency that helps Fortune 500 companies and next-generation startups build the future of digital. Dom & Tom has been a GoCo customer since 2016, and the platform's ease of use and array of features have helped its HR department navigate a host of company changes.
Bobby Condon, Dom & Tom's Director of Human Resources, is the company's one-man HR department. Because he manages the company's entirely remote workforce, GoCo's easy-to-use HR platform has drastically reduced the time he spends on document management, benefits management, and communications and has allowed him to spend time on more valuable activities. 
Since our interview with Dom & Tom three years ago, Bobby reports that his team is still happy to rely on GoCo to streamline HR processes quickly and efficiently.
3 Years of Efficient, Time-Saving Tools
As the sole HR manager, Bobby finds himself using GoCo in some capacity every single day and taking advantage of nearly every available feature. He uses benefits administration for report pulling, PTO information, and payroll info; the organizational chart feature; and all hiring features, including the document management tool Magic Docs, which helps HR managers streamline employee onboarding for themselves and their new hire.
"When we do bring someone on board, we use all the documents and all the enrollment processes in GoCo, which I've been very happy with," Bobby said.
Bobby was especially impressed with how much time GoCo's software saved him in the onboarding process.
"The onboarding process through GoCo is shorter than any other system I've ever used. From the offer letter to acceptance to enrollment, it's all very easy and quick, so it saves a lot of time," Bobby said. "I'm not building a paper file, and I'm not hounding someone to get back to me via email; that's a big time-saver."
As this year will be the company's first year of completely remote work, Bobby says he's looking forward to trying GoCo's performance review feature.
"Performance review is a big addition for us, which I'm really pumped about," Bobby said.
Adapting to Remote Work with GoCo
As is the case with many other companies, Dom & Tom employees are currently working remotely. While Dom & Tom had plans to make its operations fully remote even before COVID-19 advanced in the U.S. in March, the process was accelerated due to the pandemic.
Although adjusting to remote work can be a struggle—especially within companies that use high volumes of paper—Bobby says GoCo's completely digital, all-in-one process has made parting ways with paper documents seamless and easy.
"GoCo is great with paperless enrollment, paperless onboarding, and soon-to-be paperless annual reviews," Bobby said. "We've pretty much eliminated employee files because we have GoCo. And, in a world where we're not really going to be able to have paper files anymore anyway, I'm glad we have a resource and a place where we can house that stuff."
Sustaining Success with GoCo
Even over time, GoCo continues to not only satisfy customer needs but also grow with them. As new features are rolled out and customer feedback is received, clients are quickly notified of and trained on how to use these new offerings. Because small companies often have an HR department of one, GoCo's time-saving features allow these HR professionals to focus on bigger-picture activities.
When it comes to customer support, Bobby says the collaboration between him and GoCo representatives is always fast, easy, and efficient.
"They're great! I couldn't be happier," Bobby said. "On the rare occasion that there's a question or something, Sam gets back to us on the same day. And whether it's tax jurisdiction changes or something like that, Marisol is always all over it and very proactive. She catches things before I see them, and we fix them before they become an issue."
As Dom & Tom continues to grow and change over the next years, Bobby is confident that GoCo's easy-to-use HR platform interface will continue to make it easy to get the hang of any new features that come along.
"The interface with GoCo is really intuitive and really easy," Bobby said. "The learning curve is not very steep at all."
Dom & Tom
Do Good. Be Good.
| | |
| --- | --- |
| Core Business | Information Technology & Services |
| Year Founded | 2009 |
| Location | New York, NY |
| Workforce | 22 |
| Became a GoCoNut in | 2016 |
| Biggest HR Challenge | Manual HR Processes |
| Website | https://domandtom.com/ |
Schedule a Demo