= 50)" :class="navScrolled ? 'lg:mt-20' : 'lg:mt-32'" x-transition >

Webinars
From Personnel to People Ops: The Evolution of HR
A 3-part webinar series that takes an in-depth look at the changing role of HR, what's next for the industry, and how you can stay ahead of the curve
Presenters
Tracie Sponenberg, SHRM-SCP, SPHR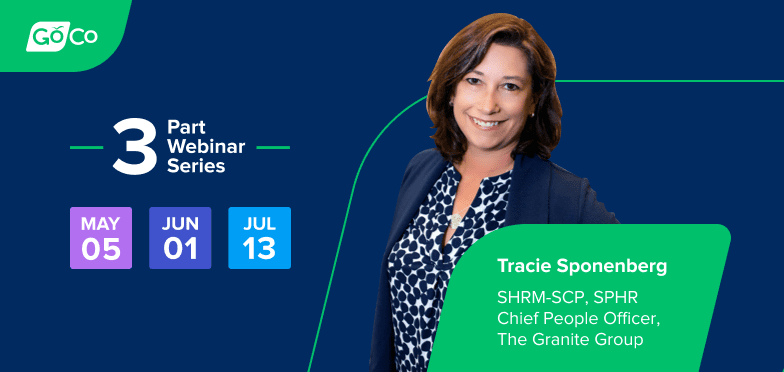 The past two years have tested HR pros in ways never seen before. We've become more responsible than ever for our employees' physical and mental health, renewed conversations on racial equity and social justice, seen a massive shift in where and how work is done, and experienced one of the greatest talent wars ever seen.
But more than anything, we've shown that time and again we're resilient and adaptable.
It's time to see if we can use that adaptability for a true transformation.
Let's work together to leverage this period of change and move the entire purpose of human resources & people management forward.
Watch renowned speaker Tracie Sponenberg for an incredibly powerful, three part series to learn exactly how we ended up here, and what to do moving forward. She covered a range of topics and gave advice that can be applied now to evolve your role and become a catalyst for change within your organization and the broader workforce.

The powerful topics this series covered are:

Episode 1: Moving from Paper-First to People-First HR
How to free yourself from administrative HR tasks & build a strategy that puts the focus on your people

Episode 2: The Power of Collaboration in HR
How HR pros can step into the role of strategic business partner by building partnerships across their organization

Episode 3: What's Next for the Future of HR
Predictions and advice from HR disruptors paving the way and changing what it means to be in Human Resources
Plus, each session is eligible for 1 hour of SHRM recertification credit. Watch the recordings of all 3 sessions - available now!

Your Speaker:
Watch the Recorded Series Now