= 50)" :class="navScrolled ? 'lg:mt-20' : 'lg:mt-32'" x-transition >

Webinars
Getting Buy-in as an HR Leader
How to be a persuasive and effective communicator.
Presenters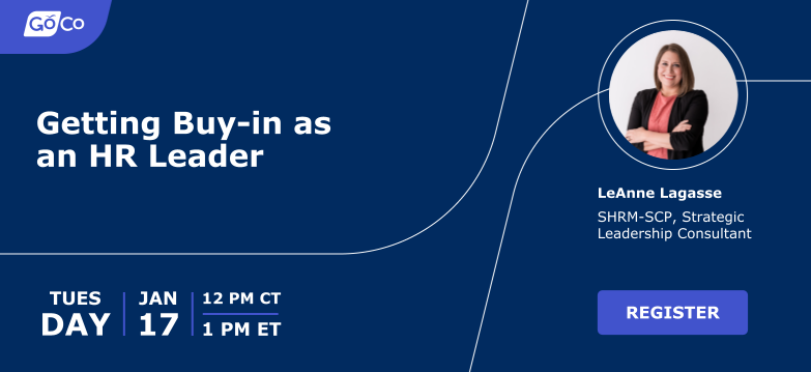 January 17, 2023 at 1:00 PM EST
HR professionals have the ability to make a big impact in the workplace – so why does it feel like HR initiatives are always being shot down? All the hours spent researching, planning, strategizing, and preparing won't matter much if you can't communicate your ideas effectively to other leaders in the organization.
Join LeAnne Lagasse on Tuesday, January 17th at 12pm CT / 1pm ET for a one-hour webinar to learn all about how to communicate effectively when it matters most. She'll talk all about how to tailor your message to decision makers, overcome common objections, and feel more confident in your efforts.
By the end of the session you'll know:

The biggest mistakes HR leaders make when pitching their ideas to decision-makers (& how to avoid making them)

How to craft messages that build a business case and convey a strong ROI for your initiatives

Strategies to overcome common objections raised by executive leadership

…..and much more!
Register now to save your spot! Can't attend live? Register anyway and we'll send you the recording after the session.
This webinar is eligible for 1 SHRM recertification credit.