= 50)" :class="navScrolled ? 'lg:mt-20' : 'lg:mt-32'" x-transition >

Webinars
How to Build and Scale a Fully Remote Onboarding Process that Actually Works
Expert advice on how to automate and streamline digital onboarding processes
Presenters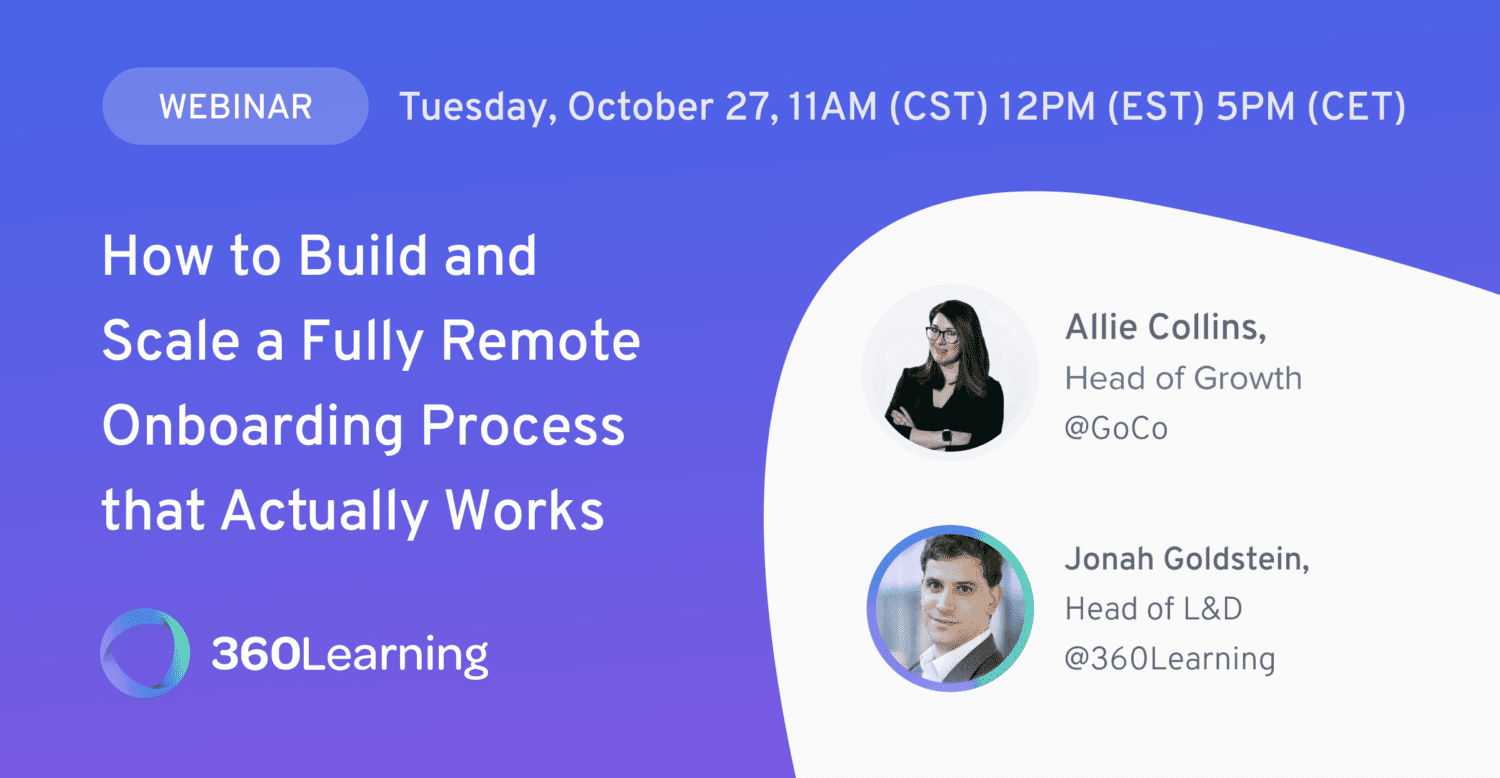 October 27, 2020 at 7:00 AM EST
We've partnered with 360Learning, experts in collaborative learning, on a webinar dedicated to HR and L&D professionals.
Since the COVID-19 pandemic started, a lot of companies have slapped together a makeshift remote onboarding process to welcome new hires.
Many have since realized that a truly successful remote onboarding program takes more than moving your welcome lunch to Zoom.
To continue attracting and retaining top talent, you need an effective and scalable onboarding process that is manageable from your living room.
In one short hour, you'll learn how to:
Set up a fully remote onboarding program from day 0 to day 90 that runs by itself

Evaluate if your new hires are ready or on track

Leverage peer learning to lessen the burden on your HR and L&D teams

Automate and streamline all of your new-hire processes and checklists

Start your new hires off on the right foot, by eliminating paperwork and reducing onboarding time to minutes, not hours