= 50)" :class="navScrolled ? 'lg:mt-20' : 'lg:mt-32'" x-transition >

Webinars
How to Design and Unify Blended Teams
Join Checkr alongside Process St and GoCo as we discuss how to unify in-person and remote teams.
Presenters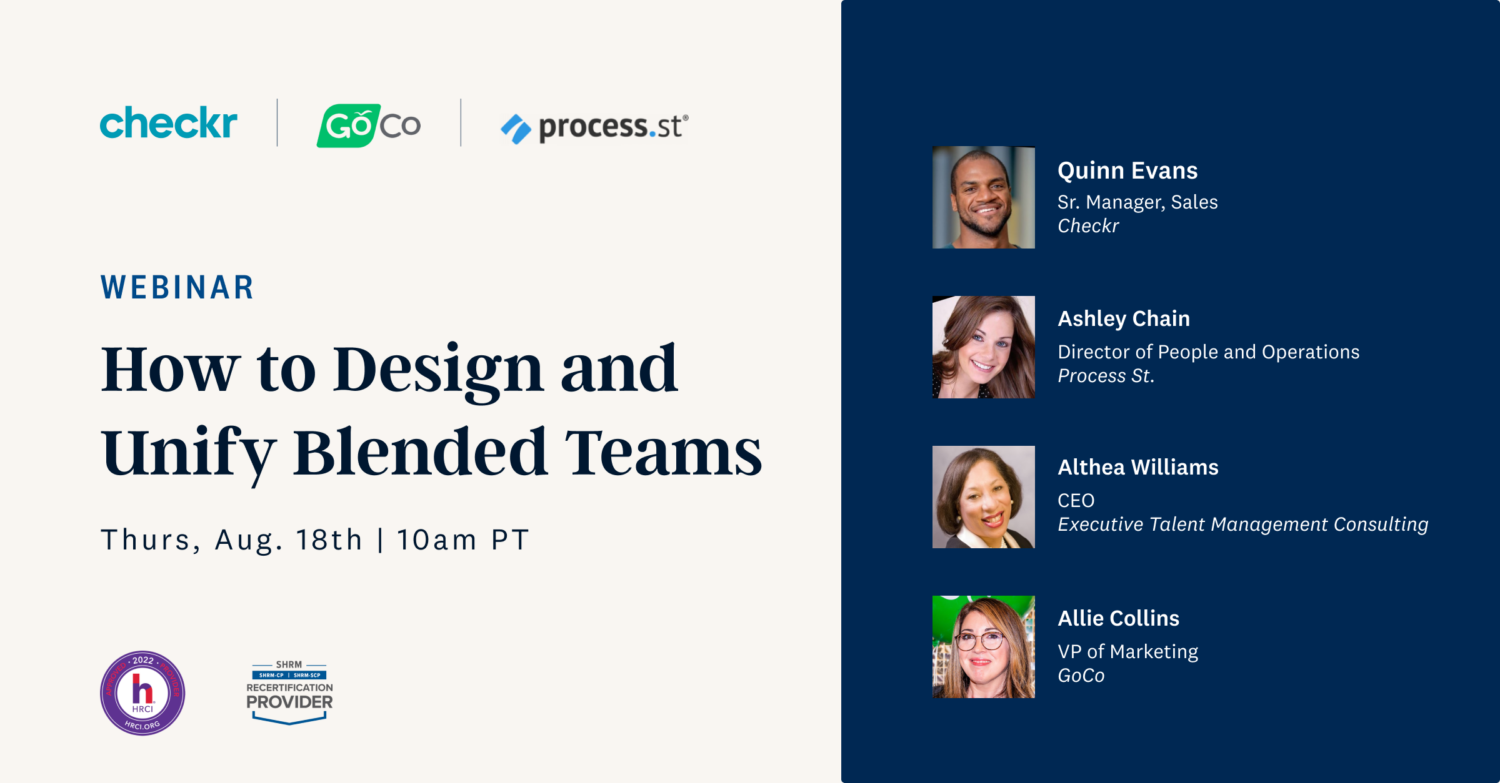 This session has passed. Fill out the form on the right and we'll send you a recording!
According to a recent study by FlexJobs, 33% of employees prefer a hybrid work arrangement of remote and in-office work and another 65% of employees want to work remotely full-time. This means that HR leaders must start solving the challenges that come with building a "blended" workforce. People leaders need to make sure their organizations are inclusive of full-time remote workers, hybrid workers, and full-time in-office workers.
Join Checkr alongside Process St and GoCo as we discuss how to unify in-person and remote teams. We will cover topics including:
Ways to combat bias towards in-person or remote employees

How to communicate efficiently to blended teams across various channels (in-person, audio, video, email, messaging, and asynchronous)

How to include all work modalities in decision making and brainstorming meetings

Best practices for interviewing and onboarding blended teams

Ideas on promoting work-life balance to both in-office and all-remote employees

Tips for avoiding burnout, loneliness, and video fatigue