= 50)" :class="navScrolled ? 'lg:mt-20' : 'lg:mt-32'" x-transition >

Webinars
HR's Guide to Making the Workplace Safer for Transgender and Gender-Nonconforming Employees
Get answers to the questions that other outlets are too afraid to tackle
Presenters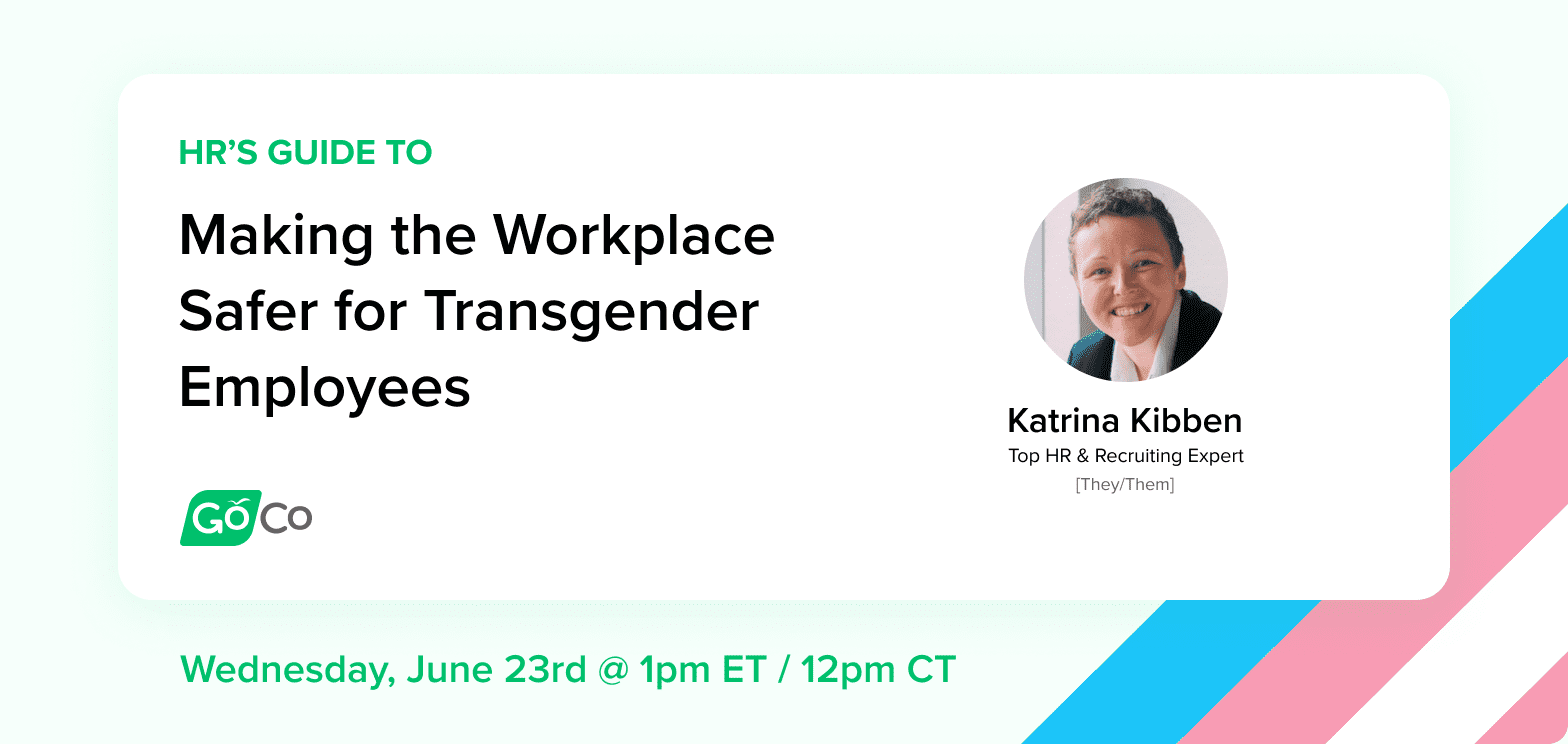 June 23, 2021 at 8:00 AM EST
With an estimated 1.4 million transgender individuals in the U.S. today, and Gen Z—the most gender-fluid generation in history—entering the workforce, it's time for HR to step up support for trans and non-conforming people in the workplace. 
The most LGBTQ+ inclusive companies already report higher productivity, employee retention rates, and overall employee-wellbeing. But being inclusive isn't just about business outcomes—it's about creating safe spaces for employees who face disproportionately high rates of harassment, depression, and even suicide. HR and People Ops have the power to reverse the trends at work, and help turn the tide for employees who need it most. 
In this interactive one-hour session, we talked to Katrina Kibben [they/them], a top HR and Recruiting expert, about:
HR's role in supporting LGBTQ+ and transitioning employees

Recruiting for gender diversity and inclusion 

Using inclusive language and pronouns at work

Combating transphobia, stigmas, biases and harassment  

Actionable steps you can take to create a culture of inclusion and belonging
We answered the questions that other outlets are too afraid to tackle.