= 50)" :class="navScrolled ? 'lg:mt-20' : 'lg:mt-32'" x-transition >

Customer Stories
Primrose School of Bee Cave Customer Story
Here's how a one-person HR department saves 15 hours per week with GoCo. 
"The team drops what they're doing to help me. I couldn't ask for more."

Jenny Vallejo ∙ Director of HR ∙ Primrose School of Bee Cave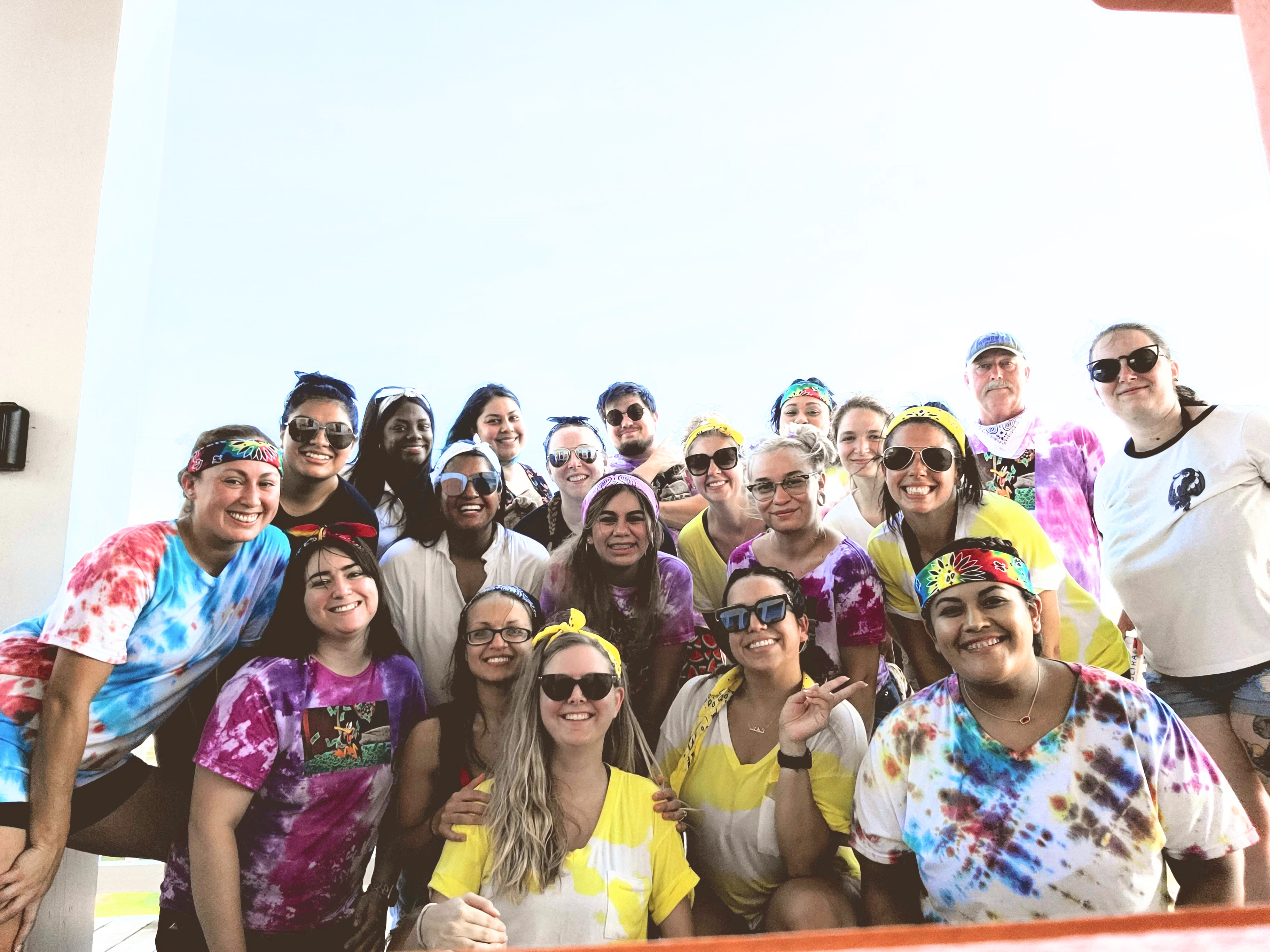 Managing personnel at a single location keeps the HR department humming non-stop. But the challenges multiply as businesses expand and open new locations, and it can easily overwhelm even the most stalwart team, let alone a one-person HR department. So when it was time to create a more structured approach to people ops, Director of HR Jenny Vallejo turned to GoCo for guidance and got more value than she expected. 
About Primrose School of Bee Cave
Primrose School of Bee Cave was the first of four locations in Austin, Texas, owned by Christy Black. They're part of a greater franchise with locations in 32 states. Christy first purchased the Bee Cave location in 2014, then expanded to include three more locations by 2019.  The schools serve children starting at six weeks up to the age of five and offer a learning curriculum that prepares children for school. 
After growing to 133 employees across these four locations, the next priority for Primrose of Bee Cave was to find a way to organize its HR activities and move away from paper-based systems and manual processes. For Jenny, choosing software that enabled her to manage HR on her own was a top priority.
Before GoCo: A Lack of Time and Organization
HR wasn't Jenny's responsibility when she started at Primrose. She initially started as Christy's Executive Assistant, then gradually took on one project after another. Eventually, she was handed HR-related tasks like payroll and benefits, both of which were conducted using paper files, spreadsheets, and emails. 
"As we grew, we decided we needed better structure," says Jenny. "I wanted to stop tracking things in disorganized spreadsheets and put everything into one system."
Jenny explored other solutions but found they weren't flexible enough in their offerings for their small organization, not to mention expensive. When she found GoCo, she realized it was exactly what she needed.
Finding an HR Partner in GoCo
One of the things Jenny noticed right away was that GoCo was a user-first solution. "It's super intuitive and user-friendly. I don't have to show people how to use it or where to find things. They can log in and see all of their information right there."
Jenny also loved the relationship she formed with the GoCo team, starting on Day 1. She felt like GoCo was more like an HR partner than a service provider. She knew the team members by name and built a strong rapport with each person she engaged with. 
"I never felt like I was being pitched something. We were just having a conversation about options. They weren't overbearing or pushy like some of the other companies I considered."
Jenny worked with multiple GoCo team members throughout the process, starting with a sales rep. "I was so bummed I couldn't work directly with them anymore once the sales process ended. I was paired with an implementation manager, Cristina, and was bummed I had to eventually move on from her, too. I made good relationships with everyone along the way."
After integrating with GoCo, Jenny continues to share feedback with the team on how to improve the software. Any issues she has with the system gets a quick resolution to keep things moving smoothly. "The team drops what they're doing to help me. I couldn't ask for more."
2 Years with GoCo: A User Experience That Keeps Adding Value
Jenny implemented GoCo in 2020 with the idea that she could simplify and organize the HR department at Primrose School, and that's exactly what happened—and so much more. 
"Before GoCo, I was spending all of my time on HR. I would have to reset payroll logins 8-10 times per week because someone would get locked out. Now, it's all self-service. Payroll used to take me an entire business day. Now, it takes just 30 minutes per location. Overall, I save about 10-15 hours per week, which allows me to be more present within the school."
For Jenny, having that extra time to lead, nurture, and develop the learning center has been the greatest (and least expected) benefit of all. She has more time to focus on improving company policies, providing better benefits to the employees, and being a bigger part of the schools on a regular basis. 
"We've been able to do more philanthropy projects because I have more bandwidth, which is really fun for us. We got to rebrand our values this year, and that's not a project I would have had the capacity to do without GoCo."
Final Thoughts: No Training Needed
For the young workforce at Primrose School of Bee Cave, GoCo fits perfectly. The younger workers are technologically savvy and can easily start using GoCo without training. The Directors at each location also use GoCo in their onboarding and have been able to do so without guidance from Jenny. 
"Being able to offload some HR tasks to others has been a huge helper. I still get goosebumps every time I run payroll, and it only takes me 30 minutes per school instead of an entire business day. I have more time to do the things I enjoy and not hide behind paperwork the whole time."
Primrose School of Bee Cave
| | |
| --- | --- |
| Core Business | Early Childhood Education |
| Year Founded | 2014 |
| Location | Austin, Texas |
| Became a GoCoNut in | 2020 |
| Biggest HR Challenge | Paper Files & Disorganized Spreadsheets |
Schedule a Demo