= 50)" :class="navScrolled ? 'lg:mt-20' : 'lg:mt-32'" x-transition >

Webinars
Retaining Top Talent in Today's Market
Nurturing employee connection and engagement
Presenters
Lori Kleiman SPHR, SHRM-SCP, Director of Human Resources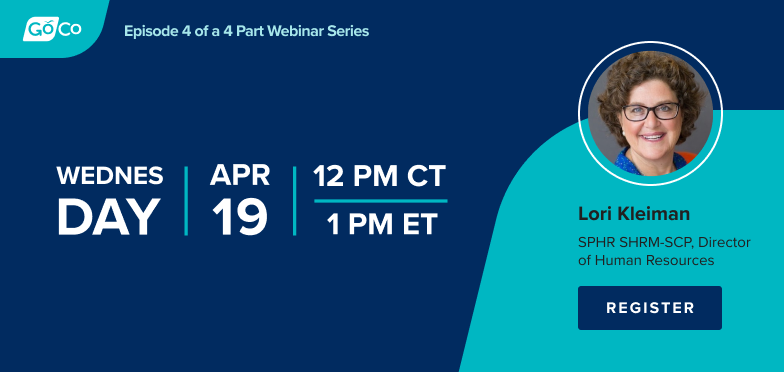 April 19, 2023 at 8:00 AM EST
This session has passed. Fill out the form on the right to watch the recording of the webinar!
Today's employees want to know one thing: the impact their work is making on you and your customers. Through communication and engagement, top employees want to be aligned with their organization in order to build trust and ensure their work is making a difference – otherwise, they may move on.
Join Lori Kleiman, SPHR, SHRM-SCP for a one-hour webinar to learn how to create employee connection and engagement in order to retain top talent. She'll talk all about how to enhance communication between your organization and employees, boost engagement, and how to do it all within budget.
By the end of the session you'll know:
Communication methods to engage employees

What connects employees to the business and compels them to stay

How to align your employees to the organization's mission & goals

…..and much more!
Your Host:
*By registering for this webinar, you agree to be contacted by the host as a follow-up to the session.