= 50)" :class="navScrolled ? 'lg:mt-20' : 'lg:mt-32'" x-transition >

Customer Stories
Textbroker Case Study
Improving the Employee and HR Experience with GoCo
GoCo helped us improve our relationship with our employees because they started to see that we were taking steps to ensure that they were being treated properly, and that they were receiving the attention that they needed.

Erica Ramirez, HR Manager @ Textbroker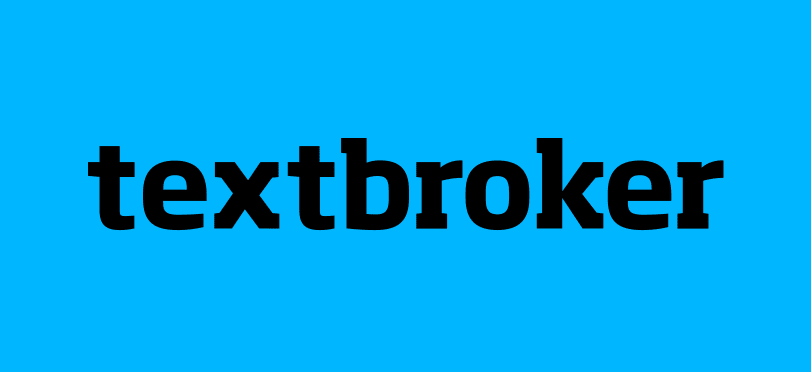 Improving the Employee and HR Experience with GoCo
Headquartered in Mainz, Germany, and with their main U.S. office in Las Vegas, NV, Textbroker is a content provider, which means they connect companies to thousands of writers who provide copy for their blogs, websites, and overall marketing needs. They've been in business since 2005, and have platforms in 10 different countries, offering high-quality content in dozens of languages.

Erica Ramirez, HR Manager at Textbroker, prioritizes making employees feel deeply valued. This commitment to employee satisfaction shapes Textbroker's culture as a whole. The company has roots in Germany, and have brought many of their values related to employee support and work/life balance to their US team, like generous paid time off, and an emphasis on culture.  Erica's own job responsibilities have evolved over the years as culture became a central focus.
They also want employees to feel comfortable sharing their thoughts on company practices. "Our environment is very relaxed. We create as many avenues as possible for our employees to speak their mind and ask questions," says Erica, adding that they offer an anonymous suggestion box for employees to share concerns.
In March 2017, Textbroker started working with GoCo. Since then, GoCo has helped change the face of HR for this company.
Life Before GoCo
Prior to working with GoCo, Textbroker was using the services of a leading HRMS competitor. However, they were doing far too much on paper, and the company was struggling with keeping hard copies of processes such as vacation approvals, and the demands of manually inputting data for employee onboarding.
They'd spend days emailing documents back and forth, and waiting for things to be finalized only to begin the next onboarding cycle, in which new employees would have to fill out and sign six or seven documents, like the I-9 and W-4.
Transferring these documents between different pairs of hands and manually inputting the information was just not a practical process – not to mention all the time spent shredding, returning, or filing them– "the interoffice version of snail mail," Erica says.
Their last drop came when their HRMS provider began charging for some options that, until then, were for free. At this point, Textbroker couldn't justify paying more for the level of service they were receiving. Surely they could find a better option out there.
Giving Textbroker's HR the Tools to Succeed
They launched a search for alternative providers, and GoCo's prices beat the competition. GoCo offered everything they needed, at a price that fit the budget.
Providing outstanding customer service
Erica knows that her employees hold her personally accountable for any issues with their benefits or other HR concerns. "You are the face of the person who is supposed to help them with their insurance," she says.
With GoCo, she finally had an HRMS partner that would help her maintain a strong reputation with her employees. Because she can always count on GoCo's outstanding customer service, they know they can always depend on her to get the job done.
The personalized service that GoCo provides is the primary benefit of working with them, Erica says. Their current GoCo rep, Rachel, is adept at quickly answering their questions. "When my employees ask me a question, I know I'll have a response for them within a day or two," she asserts.
Whenever she's brought a problem to GoCo's attention – whether GoCo was responsible for it or not – GoCo has immediately taken action to fix it, Erica continues. "We are never made to feel like we are being bothersome, demanding, or unrealistic." The experience has been overwhelmingly positive.

Early on, GoCo helped Textbroker solve one major problem that had flummoxed them for a long time – a wayward insurance broker who wouldn't get back to them for weeks with enrollment options.
They began including the GoCo rep in all of their email correspondence with the broker, she says. And  The GoCo rep would prompt the broker to answer their questions. 
Finally, seeing their frustration, GoCo went above and beyond the call of duty. "You guys found us a new broker to deal with," Erica notes. "She has been absolutely amazing." They couldn't be more pleased with her timeliness and the options she provided for the 2019 enrollment period.
"It is obvious that we are valued by GoCo," Erica emphasizes. "I feel confident that if I were to come to GoCo and say, 'Hey, I'm having this problem, and this isn't working right for me' I would receive the help that I need."
From snail mail to a snap
Now, because employees can enter data and requests directly in GoCo's system, HR staff don't have to process all information manually. "It's super easy," Erica asserts – and a huge time-saver for HR.
That means a lot less time spent in front of the copier or digging through the filing cabinet. It also gives everyone easy access to all the info they need – regardless of whether she's personally in the office!
What makes this possible? GoCo's Magic Docs auto-fill employee info that's already saved in the system, can be signed electronically, and include helpful templates. 
They're a huge time-saver, she affirms.
Streamlining compliance
GoCo helps them to easily stay compliant with all laws and regulations across the U.S. For instance, Textbroker only has one employee in New York. When the NY state released a new sexual harassment regulation, Erica says, "I created a Magic Document that basically outlines, 'This is the new regulation. Here is the literature about this. Please read, please sign." 
That would have taken several days with the previous process, whereas now it can be completed within the hour. "It's nice to know that I can have something like that completed and ready in a matter of minutes," she asserts.
Onboarding made simple
"[GoCo] probably cuts the onboarding time in half," Erica says. As a result, the process takes minutes instead of days.
Now, Erica can send new hires all six or seven of their onboarding documents electronically. Plus, GoCo's platform keeps them well-organized by storing them in one spot.
"In GoCo, it's just there, and the administrators can access it at any time," she explains. "It's easier for an employee to update as well."
All employees know their documents are stored on GoCo's platform, too, so there's no searching for forms or misplacing things.
Why Employees Love GoCo
Employees love GoCo as much as Erica does. They see their company's commitment to providing them with the best resources, which make filling out paperwork super easy. By giving them the attention they deserve,GoCo's services have strengthened Textbroker's relationship with employees, which is front and center for Erica.
Facilitating remote work
Many employees want to telecommute today, and Textbroker permits them to do that within reason. Now, whether they're in the office or at home, they can access paperwork in seconds. No delays need to happen just because they're not on site.

Simplifying vacation requests
Employees love that they can request time off directly through GoCo's system, at their own convenience.
"They can see how much vacation time they still have available," she adds. Rather than having to ask an HR rep for that info, they can easily check on their own. 
Plus, if they happen to work on a holiday, they'll be credited with vacation hours, which they can also track through the system – a huge morale boost!
Making insurance easy
Employees also enjoy the ease of signing up for insurance through the platform. If they need to update their personal info, they can do it on their own whenever it's convenient for them, Erica says. Introverted employees especially love that feature, she adds.
In short, GoCo has dramatically simplified Textbroker's HR processes for both HR staff and employees. For employees, making vacation requests, submitting benefits info, and working remotely has become easier than ever. For staff, GoCo has eliminated much of their paperwork, streamlining onboarding and operations. Processes that once took days now take minutes.
With all of the benefits it brings, GoCo is playing an important role in enhancing the culture of Textbroker by making processes super efficient and providing the personalized support they need – and both employees and HR staff couldn't be more thrilled.
Textbroker
Each word counts
| | |
| --- | --- |
| Core Business | Content Creation |
| Year Founded | 2005 |
| Location | Las Vegas, NV |
| Workforce | 35 Employees located in the US |
| Became a GoCoNut in | 2017 |
| Biggest HR Challenge | Streamlining people management |
| Website | http://textbroker.com |
Schedule a Demo