= 50)" :class="navScrolled ? 'lg:mt-20' : 'lg:mt-32'" x-transition >

Blog Articles
45 Mailable Holiday Gift Ideas for Employees
We handpicked some of our favorite mailable gift items, to show employees how much you care during the holidays
Chances are, this year has changed things for your company and the way you interact with employees. Likely you have onboarded remote workers, dealt with remote worker burnout, and had to plan holiday parties and other events remotely.
Now it's come down to the final stretch, and you're looking for employee gift ideas for the holidays. With more employees working remotely than in the office, this presents a unique challenge. The typical employee swag won't do, and a gift card just says, "I had no idea what to get you, so here's some cash!"
Add all 2023 federal holidays to your calendar
Here are some great ideas for gifts you can give your employees this Holiday season that are both practical and show your appreciation for their hard work this year, especially as we continue dealing with the challenges of yet another unprecedented year.
1. Gift Cards to Grocery Stores or Local Restaurants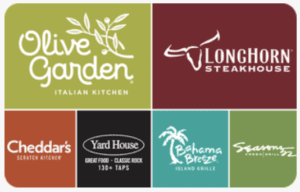 Treating your employees to a good meal is always a great gift! In these times, it may be wise to encourage taking advantage of takeout or delivery options.
"I want to give my employees something they will actually use," says Anthony Martin, Founder and CEO at Choice Mutual. "A gift card to a local restaurant or coffee shop will be much more appreciated than some gadget they put in a desk drawer and forget. When you give them a gift card to a local business, not only will your employees be surprised and delighted that you have been paying attention to what they like, but you will also be supporting the local economy."
Maybe you have team members who prefer eating at home? Evan McCarthy, President and CEO of SportingSmiles, recommends grocery store gift cards.
"Everyone is going to be sending a little extra at the grocery store during the holiday season," says McCarthy. "It's just a nice way to show that I appreciate all their hard work."
Where to buy: GiftCards.com
Price: You pick!
2. Branded Masks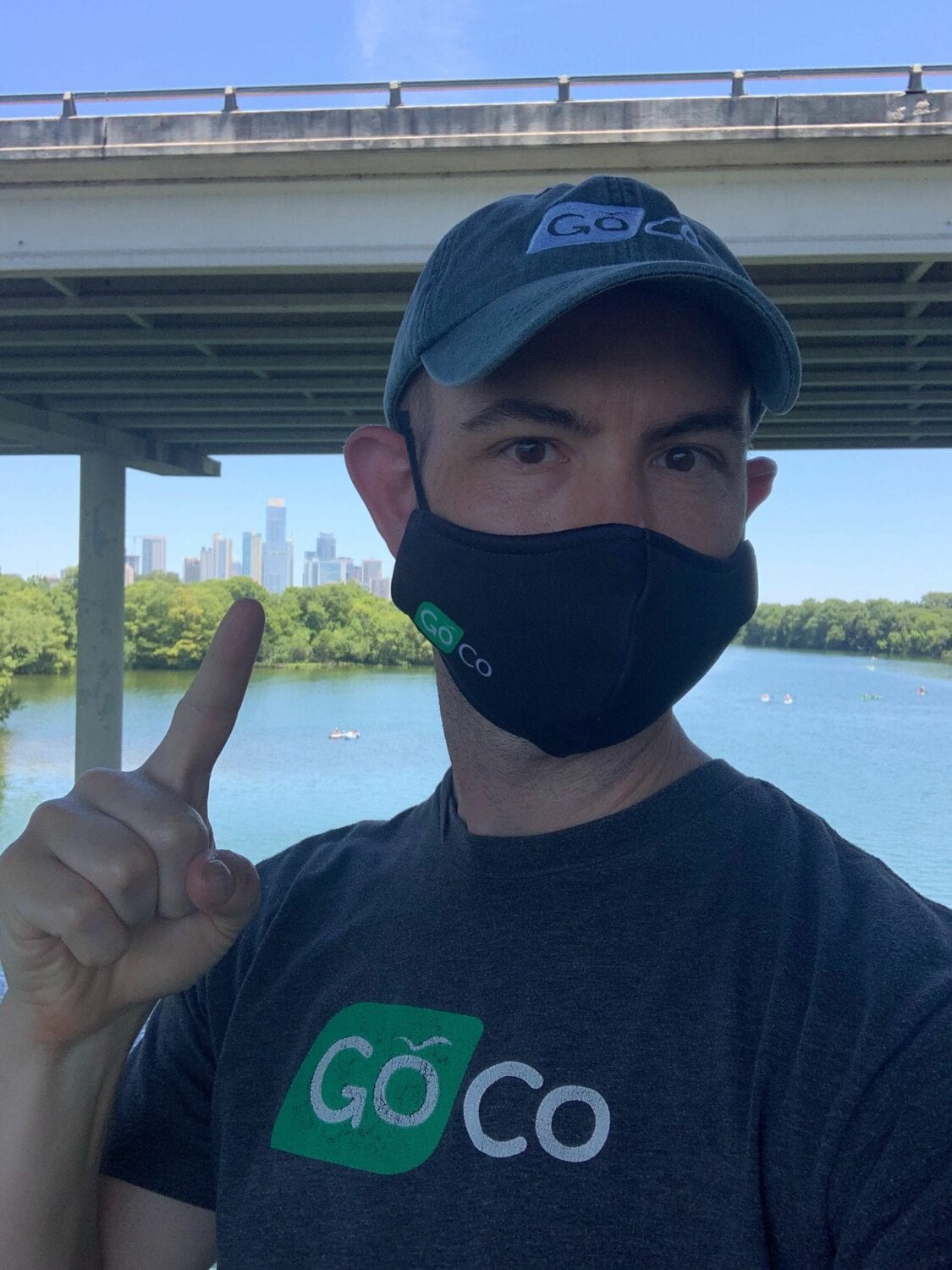 In the age of COVID-19, this is a gift that is certain to be appreciated and utilized. Here at GoCo, we quickly mobilized to send branded masks to our employees when the pandemic hit. Show your employees that their safety is your number one priority.
Where to buy: Swag
Price: $4.16-$11.79
3. Branded Clothing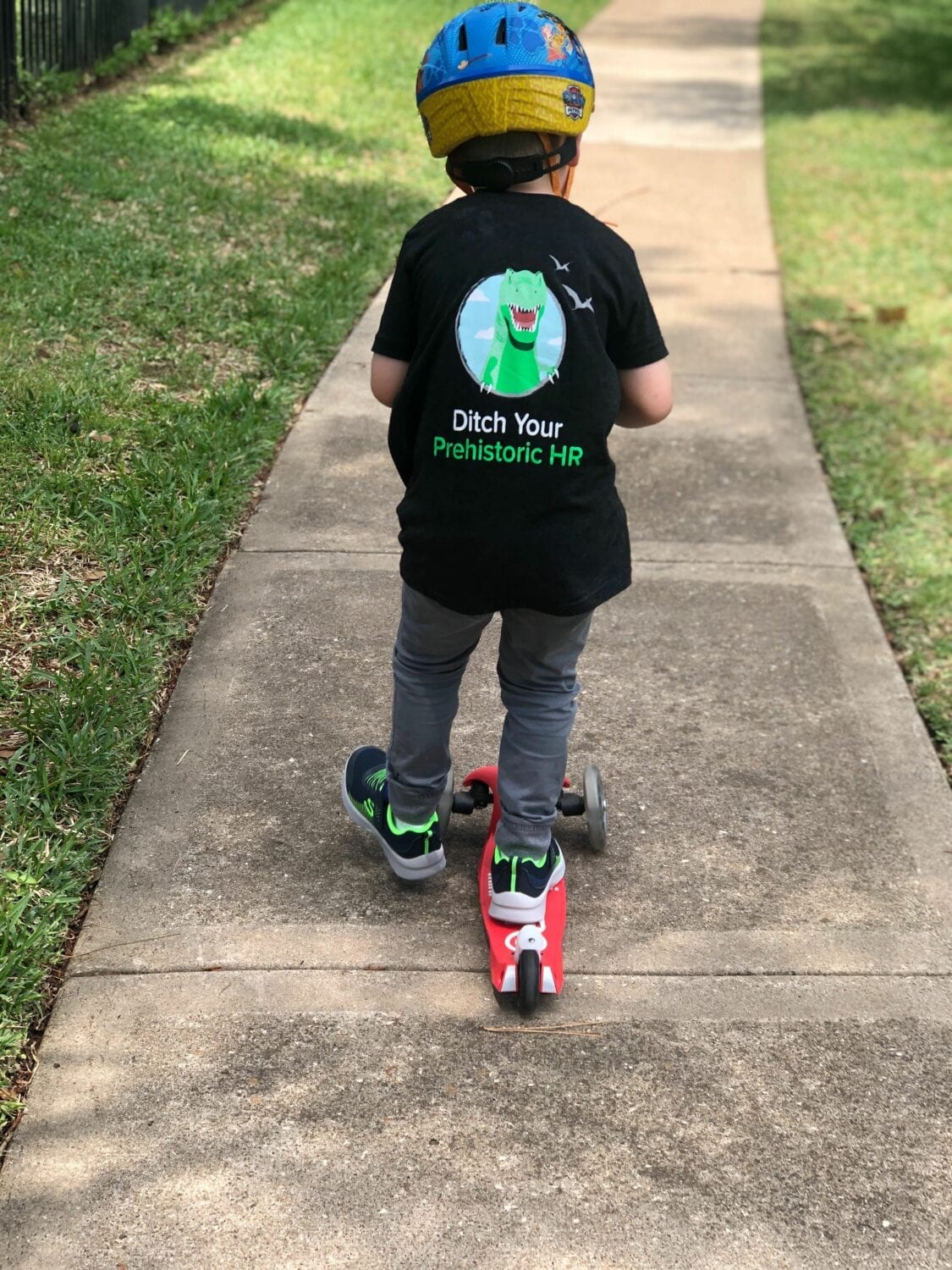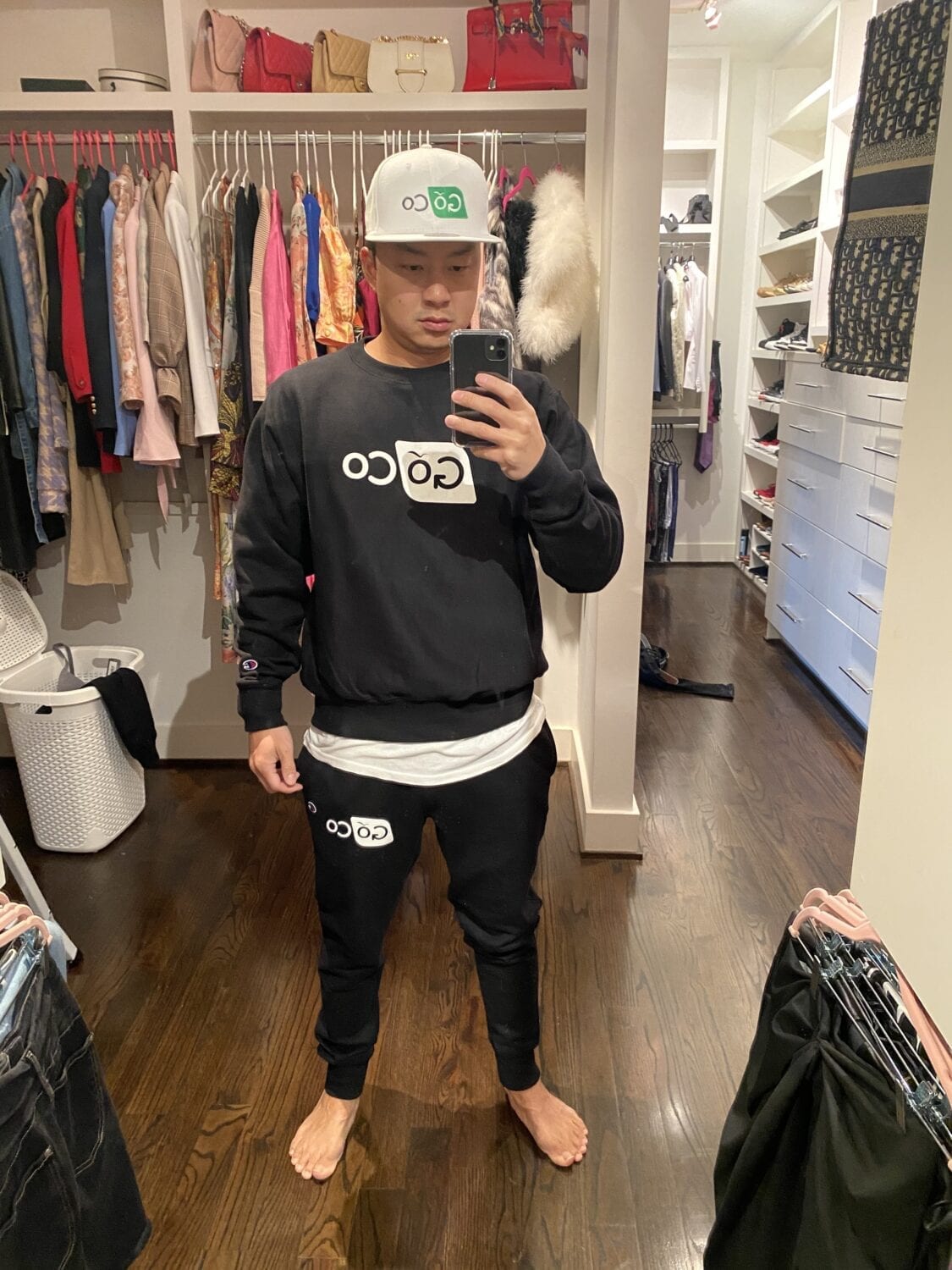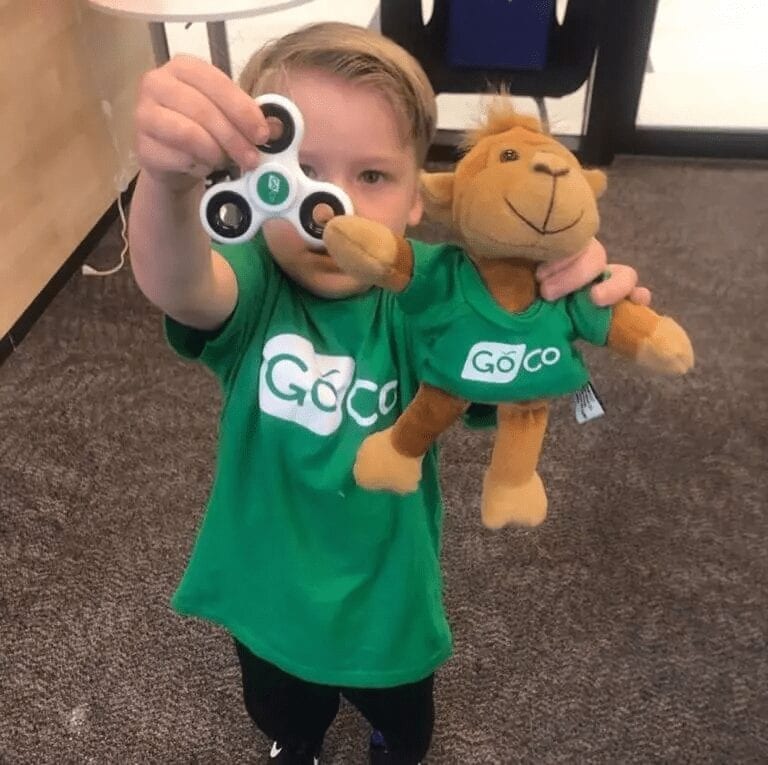 Whether it's a day full of Zoom calls or just relaxing at home, a branded outfit is sure to be a go-to grab. Our team members and their kiddos love sporting GoCo swag anywhere they go. Keep your employees and their families cozy and comfortable in quarantine!

Where to buy: Promoleaf
Price: Up to you!
4. Branded Coffee Cups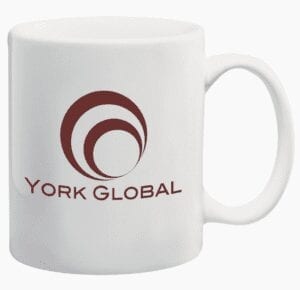 Here is a simple yet effective gift choice. We all need a little caffeine pick-me-up sometimes, so consider providing your employees with a company-branded cup!
Where to buy: Promoleaf
Price: Still up to you!
5. Scented Candles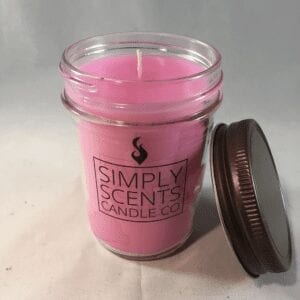 Candles could be a great option, especially around the colder months. Allow your team to submit their choice of scent(s) and treat them to something warm and cozy!
It's important to note that you should consider supporting small businesses. For example, we love the candles from Simply Scents Candle Co.!
Where to buy: Simply Scents Candle Co.
Price: Starting at $10
6. Nespresso Machine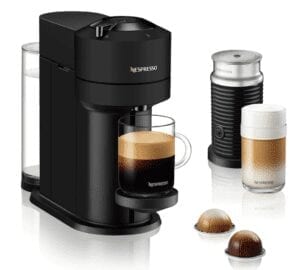 This one may be a bit of a splurge, but if you have the budget, your employees deserve it. We're all spending a lot more time at home, so give the gift of high-quality coffee!
Where to buy: Nespresso
Price: $239
7. Milk Frother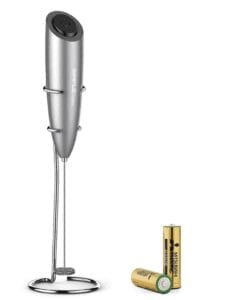 This option goes hand-in-hand with our last one. Coffee is a huge part of many employees' mornings, so a milk frother can help your team unleash their inner barista!
Where to buy: Amazon
Price: $12.97
8. Smart Watch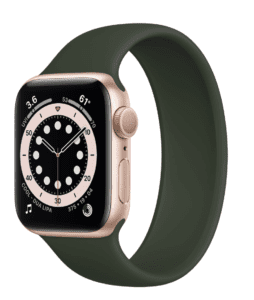 Though this suggestion also starts at a steeper price point, the versatility of this little device pays for itself. Whether your employees use it for tracking steps or simply organizing their notifications, this gadget definitely won't disappoint!
Price: Apple – $249, Fossil – $199
9. Bluetooth Headphones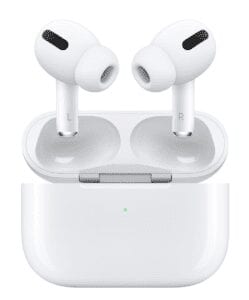 Working from home could mean working with the ambient noise of other family members, so this is a solid option to help maintain a quiet and peaceful work environment.
"Headphones enhance focus and productivity at work," says Michael Burghoffer, CEO at PicoSolutions. "They're perfect for audiobooks or your favorite music while traveling, and are durable enough to keep up with your gym routine."
Where to buy: Apple, Beats by Dre
Price: Apple – $129, Beats by Dre – $69.99
10. Yoga Mat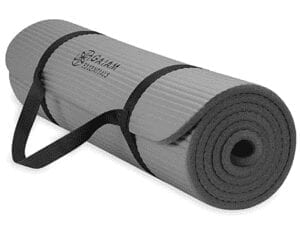 It's easy to let stress get the best of us with everything that's going on in the world. This gift shows that in addition to your employees' professional contributions, you also prioritize their mental and physical well-being.
Where to buy: Amazon
Price: $29.98
11. Self-Care Kit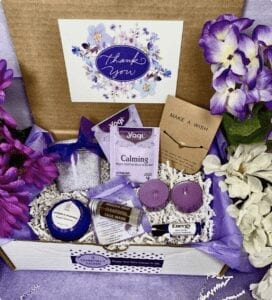 Sending your employees items such as soaps, scrubs and face masks says, "We notice the hard work you're putting in. Here's a little something to help you wind down at the end of the day!" When lockdown first began, the GoCo team curated self-care boxes for the entire company, with everything from fluffy socks to mental health resources.
Where to buy: Etsy
Price: $36
12. Charcuterie Board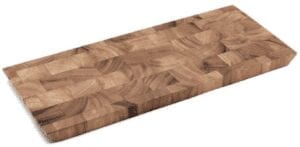 These boards and their beautiful spreads have skyrocketed in popularity over the past year, and are sure to be a hit! Get your team in on the trend by helping them express their culinary creativity.
Where to buy: Sur la Table
Price: Starting at $24.95
13. Weighted Blanket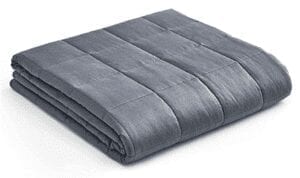 A step up from your average, run-of-the-mill blanket, a weighted blanket is a great choice to keep your team comfortable. As part of our Christmas Employee Gift Catalog, we offered up a weighted blanket as one of the options and received overwhelmingly positive feedback from the team. The new work uniform for Zoom calls is a professional top on-camera with pajamas and a weighted blanket off-camera!
Where to buy: Amazon
Price: $39.90
14. Pet Gifts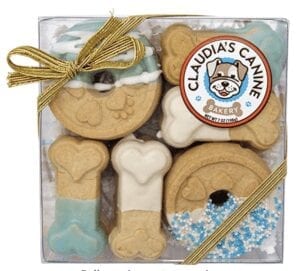 If any of your team members have some furry friends at home, sending gifts such as toys, treats and accessories would be a pawsome thing to do! Let your employees know you care by going the extra mile for their fur babies.
Price: Amazon – $15.99, Chewy – $27.99
15. Happy Hour Box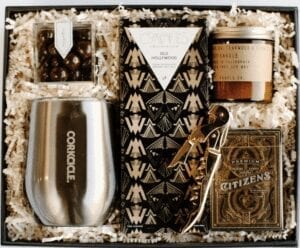 Just because we're not in the office doesn't mean our jobs are any less stressful. For your 21+ members, a nice bottle of wine with some snacks could be a welcome way to take the edge off at the end of the week.
Where to buy: BoxFox, SnackNation
Price: BoxFox – $90, SnackNation – Starting at $53.95
16. Plant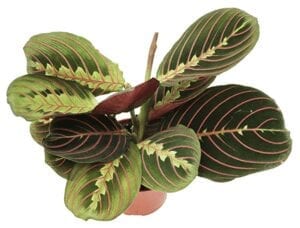 A low-maintenance plant, such as a prayer plant or spider plant, would help to liven up the at-home office space that we're all a little too familiar with at this point. Try to go with non-toxic varieties to protect your employees' pets!
Where to buy: Try your local nurseries or ship with Amazon!
Price: $7.99
17. Bluetooth Speaker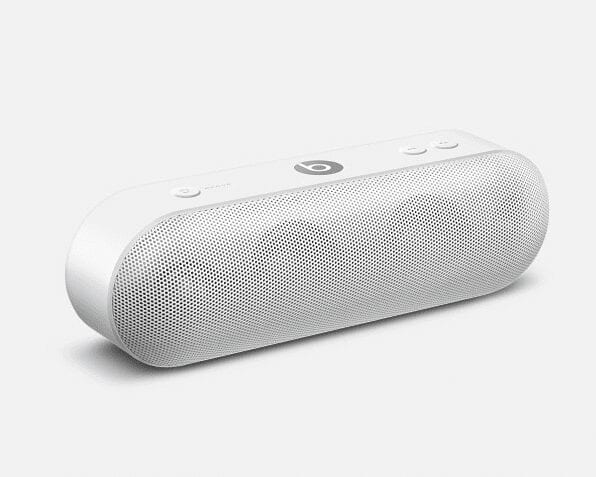 Here's something the whole family can enjoy during those off-the-clock dance parties! Whether your employees use it at the beach, in the park, or even for their shower concerts, this is an awesome portable gift.
Where to buy: Amazon
Price: $27.99
18. Blue Light Glasses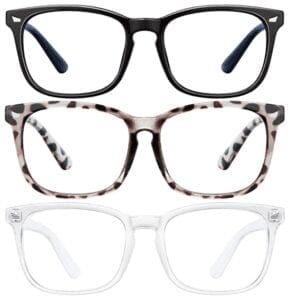 One thing that we've become a little too acquainted with over the past few years is our screens, be it our phones, tablets, laptops, or televisions. These glasses can help alleviate some of the inevitable eye strain.
Where to buy: Amazon
Price: $18.99
19. Portable Hammock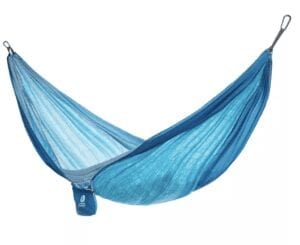 A great way to get out of the house while maintaining appropriate social distancing is to explore the outdoors! A portable hammock makes for a fun and relaxing time outside of the usual four walls.
Where to buy: Target
Price: $21.99
20. Custom Stationery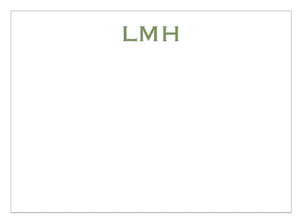 Give your team office supplies that they'll actually be excited to use! Adding personal touches, such as the employee's initials, illustrates an individual level of care that is sure to be appreciated.
Where to buy: Paper Source
Price: $109, $1.09 each
21. TV Streaming Extension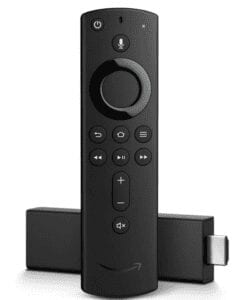 Something within the realm of Apple TV and the Amazon Fire TV Stick could prove useful as a way to fill the extra free time we can now enjoy from home!
"Most of us love unwinding by watching movies and shows in our free time, and this extends to the holiday season when we watch classics to get into the holiday spirit," says Harry Morton, Founder at Lower Street. "The best part is that these gifts are something they can share with their families too.
Price: Apple – $129.00, Amazon – $49.99
22. Flowers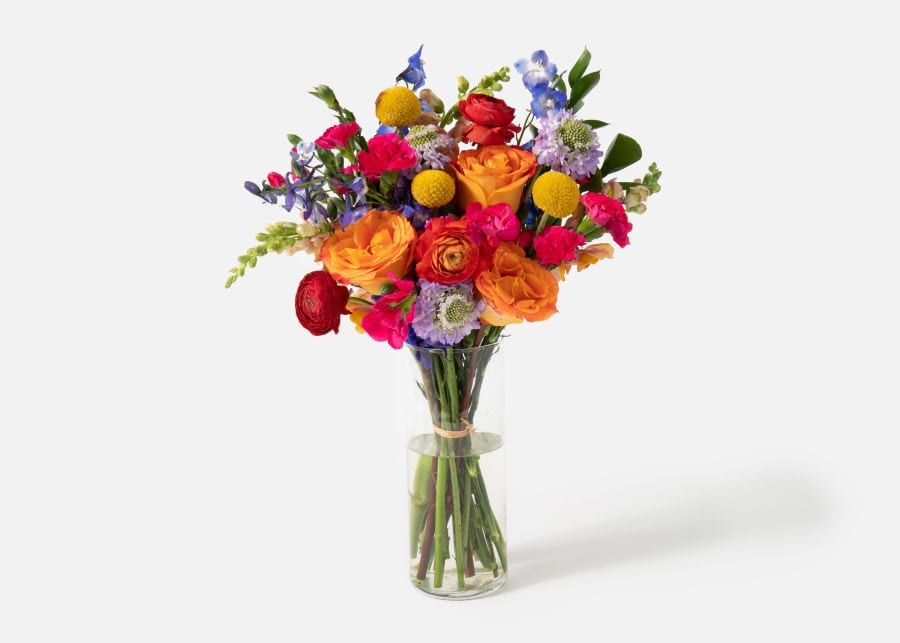 Everyone loves receiving flowers. The beauty of this option lies in its simplicity. They're easy for you to send and are sure to make a lasting impression with your team.
Where to buy: Urban Stems
Price: $35-$255
23. Pedometer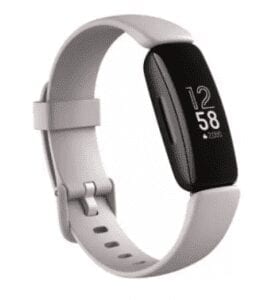 With all the time we spend at our desks nowadays, the gift of a pedometer could be a good motivator and reminder for your employees to get their daily steps in!
Where to buy: Fitbit
Price: $99.95
24. Branded Bag/Backpack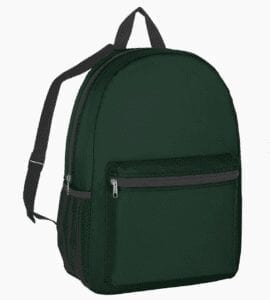 A company bag tends to be a go-to in the merch department, but that doesn't make it any less effective. Give the gift of utility so that your employees can be hands-free while still representing your organization!
Where to buy: Promoleaf
Price: Depends on what you need!
25. Watch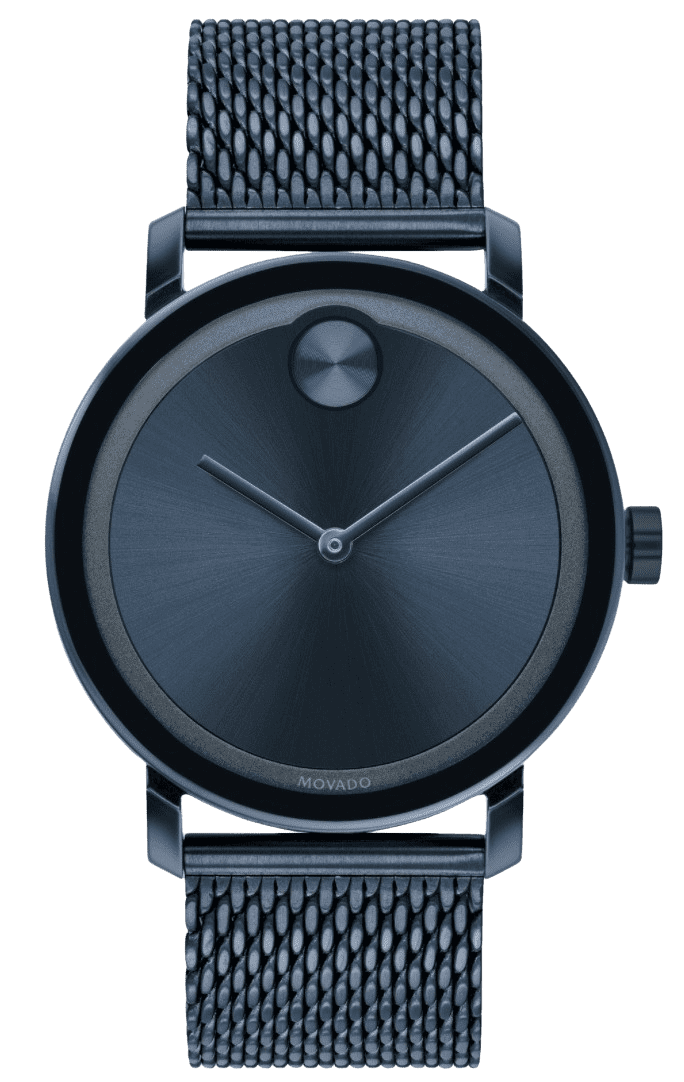 A watch is a timeless gift that your team is sure to love. A plus is that you can choose from a variety of price points depending on your budget!
Price: Movado – $695.00, Fossil – $130
26. Record Player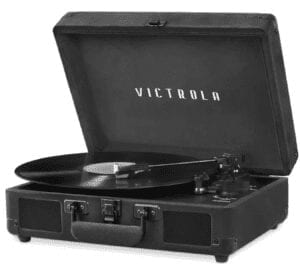 A nice personal gift idea would be to take note of your employees' favorite albums and then gift them the record alongside the record player! This is a great addition to any household and your team will surely remember that you went the extra mile to note their interests.
Where to buy: Victrola
Price: $69.99
27. Designer Small Leather Good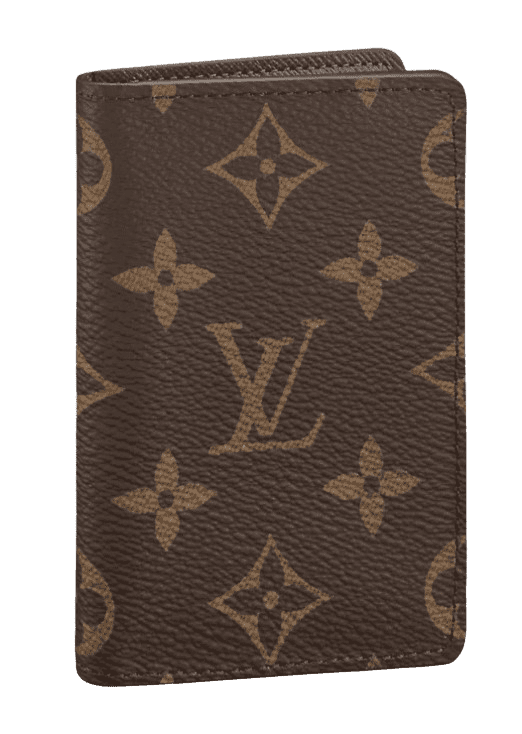 If you're really looking to spoil your team, surprising them with something like a designer wallet can go a long way! This gift is something that can be used on a daily basis and is sure to make your employees feel extra special.
Where to buy: Louis Vuitton
Price: $415
28. Portable Charging Bank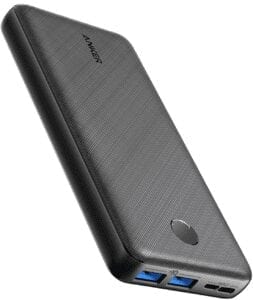 Here's a more practical, functional option. It's guaranteed to come in handy, especially if a natural disaster ever happens to come through and knock out the power supply for days on end.
"I've never gifted a portable cell phone charger that wasn't used," says Monte Deere, CEO, Kizik. "They're either kept or regifted to someone else who doesn't have one yet."
Where to buy: Amazon
Price: $40.81
29. Coasters
Look into the option of custom coasters! Personalizing these to each employee would add a warm touch to their home. You might want to consider pairing this gift with one of the coffee-related gifts that we mentioned before.
Where to buy: Etsy
Price: $12.99
30. Polaroid Camera
The gift of memories will never fall short. Set your team up with a Polaroid and some film and let the memories begin!
Where to buy: Polaroid
Price: $119.99
31. PopSocket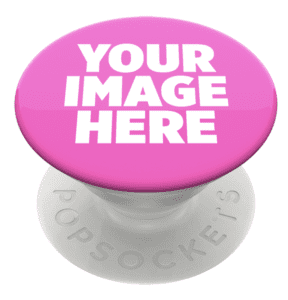 After a long work day when you're laying in bed on your phone, the last thing anyone wants is to drop their phone on their face. Personalize these with your company's logo and send them to your employees as a neat little token.
Where to buy: PopSockets
Price: $20
32. Tech Accessories Travel Bag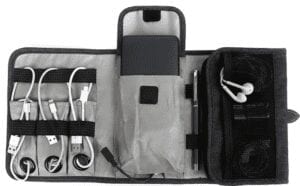 Traveling with tech can be stressful with all the gadgets and wires. You can solve that problem for your team with this nifty idea!
Where to buy: BagSmart
Price: $26
33. Gadget Charging Station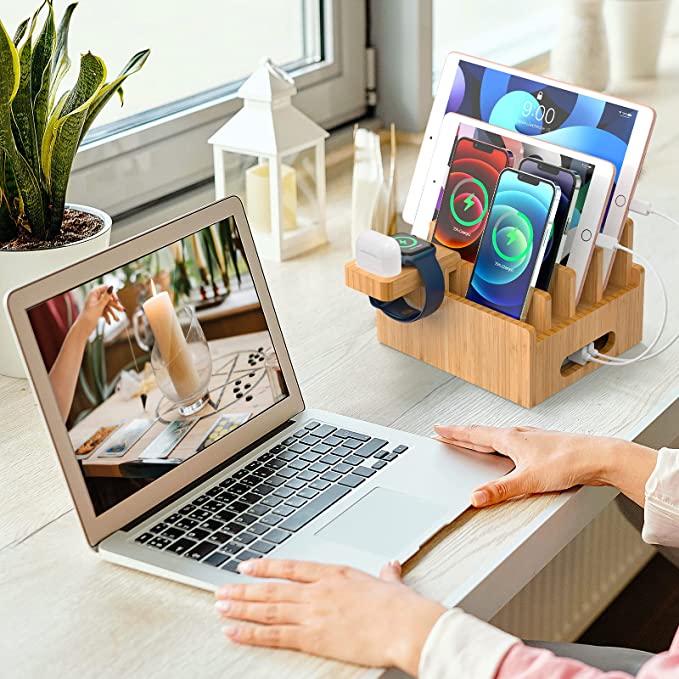 Gadget charging stations offer a place to power up phones, tablets, and watches, without taking up every outlet in the room. It's the perfect gift for employees that's both ideal for personal or work use, and is something they will utilize on a daily basis.
There are few gifts for employees that are both generous and practical, but a gadget charging station is one holiday season offering that holds both those qualities and that they will love. says Cody Candee, CEO at Bounce
Where to buy: Amazon
Price: $58.99
34. Infusion Water Bottle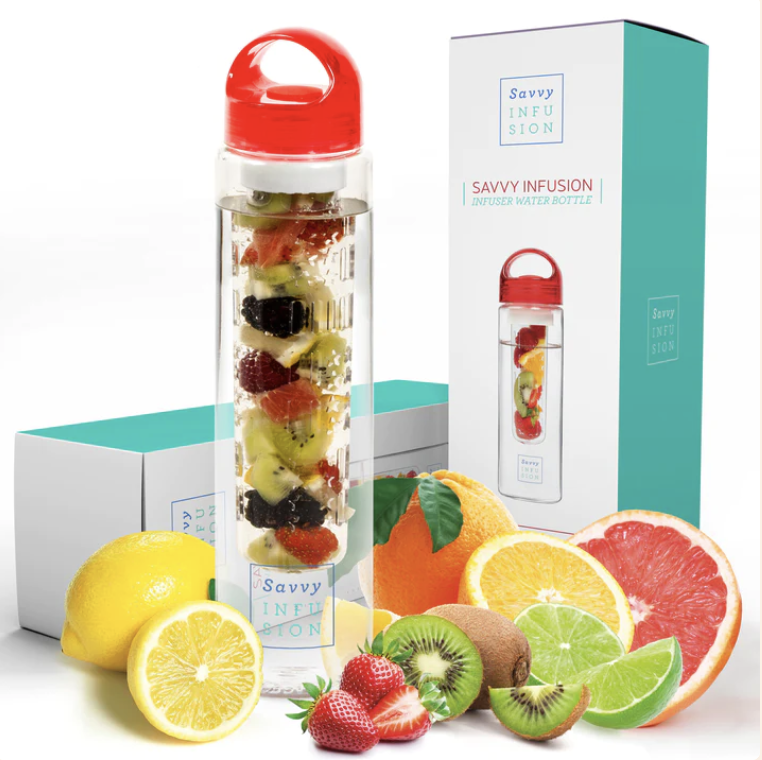 For your health-conscious team members, gifts that will help them to achieve their health goals are always appreciated. It is not uncommon to see staff members carrying a water bottle with them throughout the office, or have one sitting within arm's reach at their desk.
"A quality infusion water bottle provides them the opportunity to add a unique twist to healthy habits by allowing employees to add fruit flavors that give their H2O a little extra something," says David Derigiotis, CIO at Embroker. "They're fun and their variability gives the ability to input whatever flavor one craves that day."
Where to buy: Savvy Outdoors
Price: $19.95
35. Weekly Planner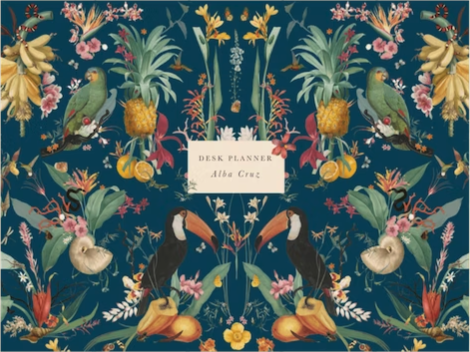 A weekly planner is a must-have gift for employees who want to stay organized at a glance. Unlike a yearly calendar, a weekly planner allows employees to focus on one week at a time which is a more productive way of organizing tasks.
"Employees are sure to use this to be able to get a better idea of deadlines and commitments," says Shaun Connell, Founder at Writing Tips Institute. "You can also add a personal message in each one to show your appreciation for each employee, and it can be a constant motivation for them in the new year."
Where to buy: Papier
Price: $20
36. Healthy Snack Subscription Box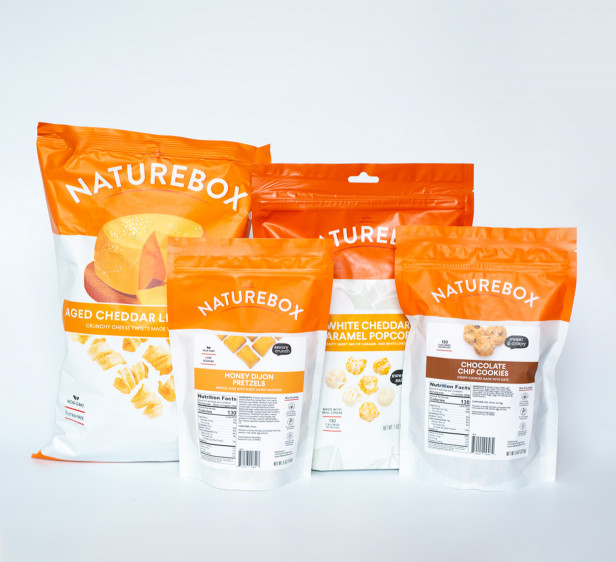 For the health nuts in your office, a subscription box filled with nutritious snacks is a thoughtful gift for your employees. This gift shows that you care about their overall health and well-being, and provides them with a convenient way to incorporate healthy snacks into their daily routine.
Where to buy: NatureBox
Price: $35.99
37. Keurig Coffee Maker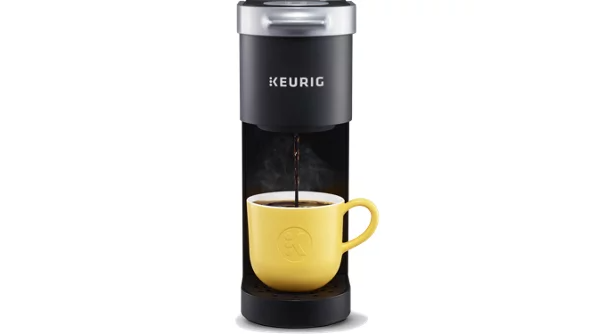 A Keurig coffee maker is a practical and convenient gift for the coffee lover in your office. This single-serve coffee maker allows employees to easily brew their favorite hot beverages with the touch of a button. With a variety of K-cup flavors to choose from, there's something for everyone to enjoy.
Where to buy: Keurig.com
Price: $89.99
38. Movie Theater Gift Card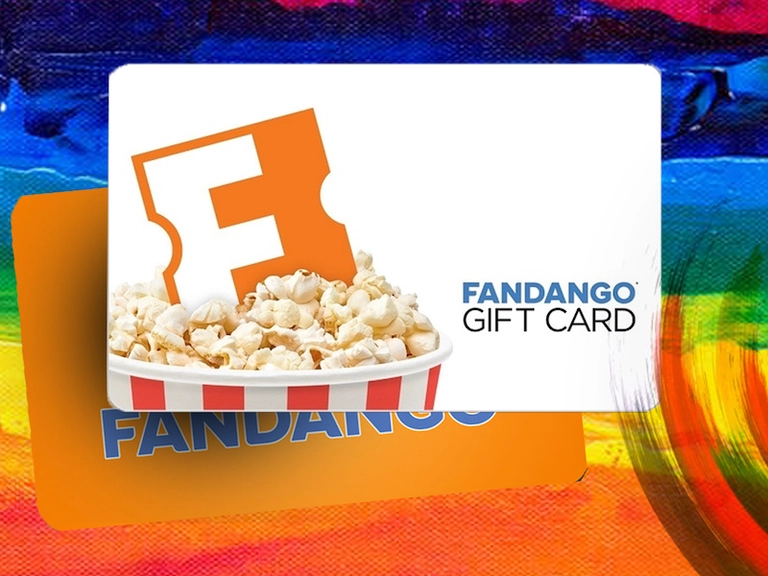 A gift card to a local movie theater is a fun and relaxing gift for your employees. . Whether they prefer the latest blockbuster hits or indie films, a theater gift card offers something for everyone.
Where to buy: Local movie theaters, Fandango
Price: You pick!
39. Essential Oil Diffuser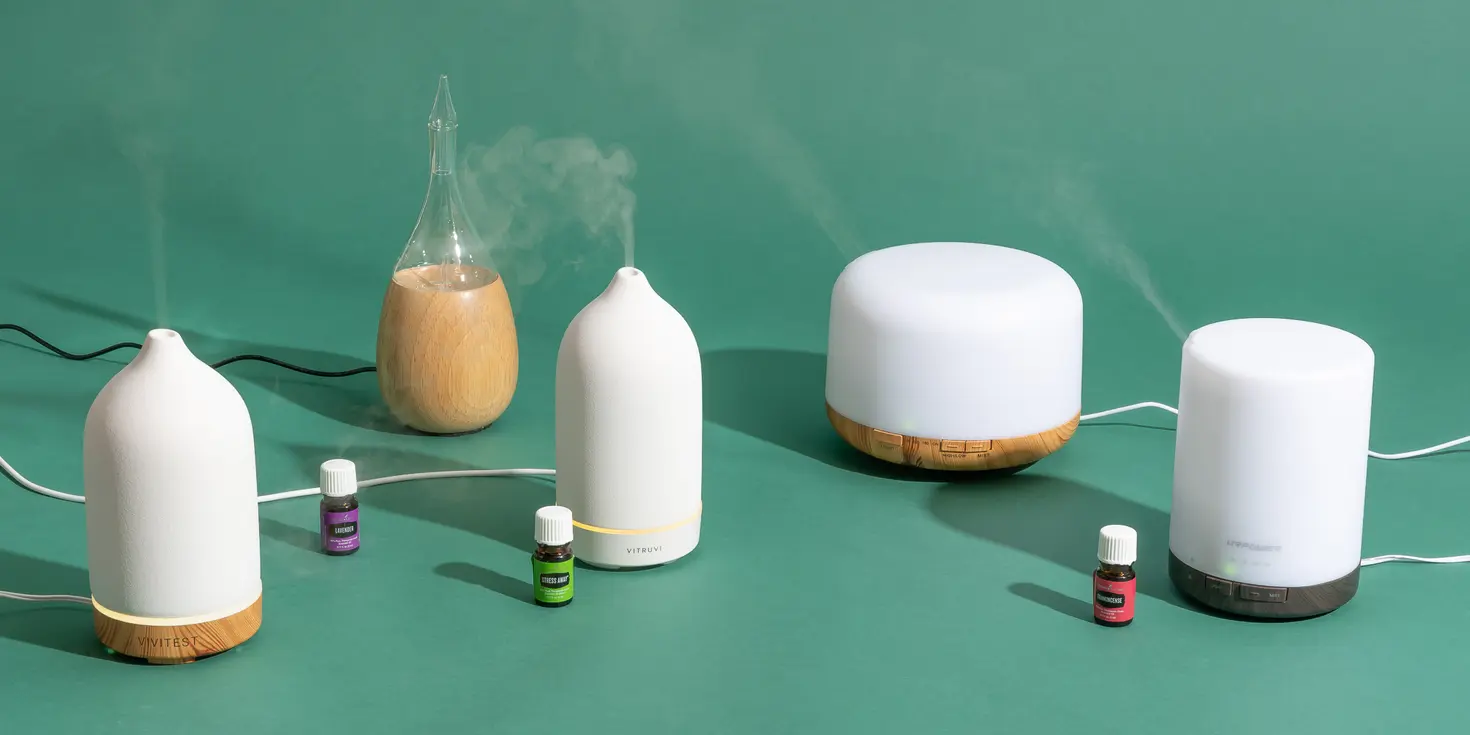 An essential oil diffuser allows your employees to create a soothing atmosphere in their home office, and can help reduce stress and improve mood. With a variety of essential oil scents to choose from, there's something for everyone to enjoy.
Where to buy: Vitruvi
Price: $123
40. Personalized Cameo Video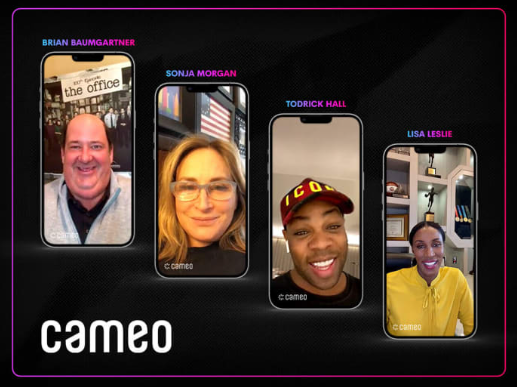 A Cameo video from a favorite celebrity is a personalized gift your team members will never forget. This gift allows them to receive a personalized message from their favorite actor, musician, or athlete. Want a fun, special way to show your appreciation for their hard work and dedication? Why not let Kevin from The Office tell them how much they've contributed this year?
Where to buy: Cameo.com
Price: Varies depending on the celebrity and length of the video
41. Jigsaw Puzzle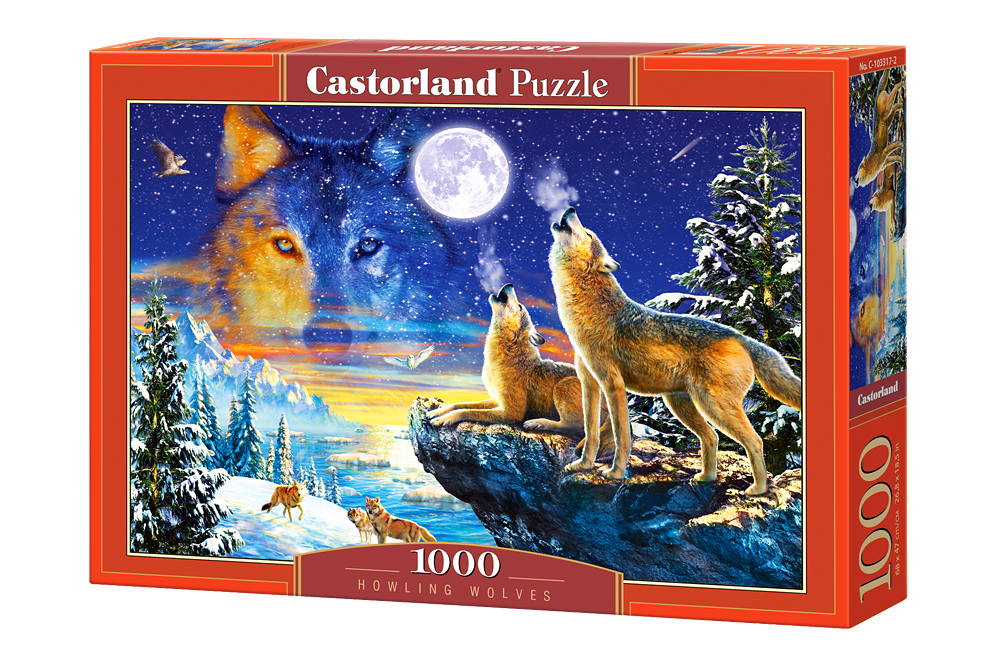 A jigsaw puzzle is a fun gift for your employees and their families. It allows them to take a break from their daily routine and challenge their minds. Whether they prefer intricate and complex designs or more simple and straightforward puzzles, there's something for everyone to enjoy.
Where to buy: Toy stores, online retailers such as Amazon
Price: Varies depending on the size and complexity of the puzzle"
42. Board games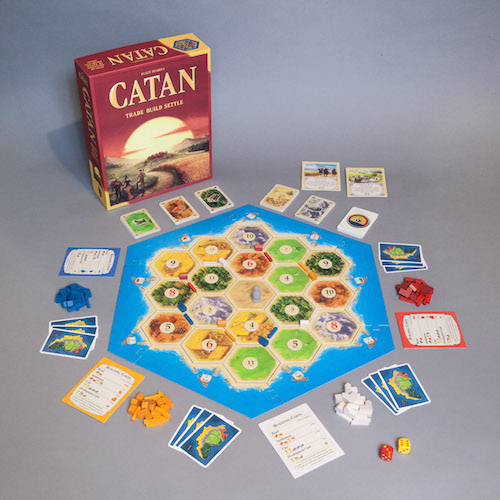 Board games are a great way for employees to bond and have fun outside of the office. They can help stimulate creativity and problem-solving skills, and provide a much-needed break from work-related stress. Plus, what makes for a great team building activity more than a round of Settlers of Catan?
Where to buy: Miniature Market
Price: $47.99
43. Fine Spirits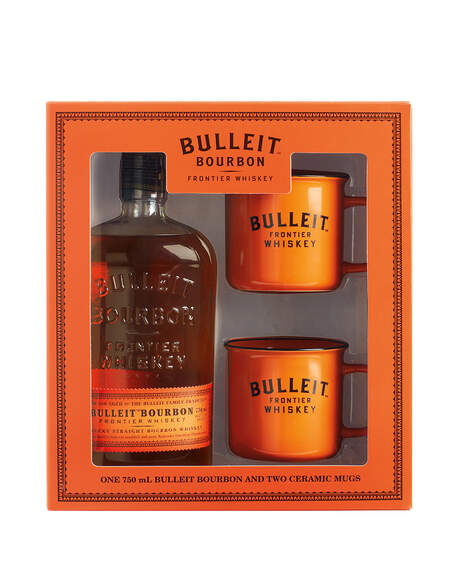 A nice bottle of alcohol is a great way to show your appreciation for your employees' hard work. Whether it's a smooth and sophisticated single malt whisky or a delicate and floral gin, a high-quality bottle of alcohol is a luxurious and indulgent gift that is sure to be enjoyed. Plus, it can be a great addition to team-building events or office parties.
Where to buy: ReserveBar
Price: $28.99"
44. Record of the Month Subscription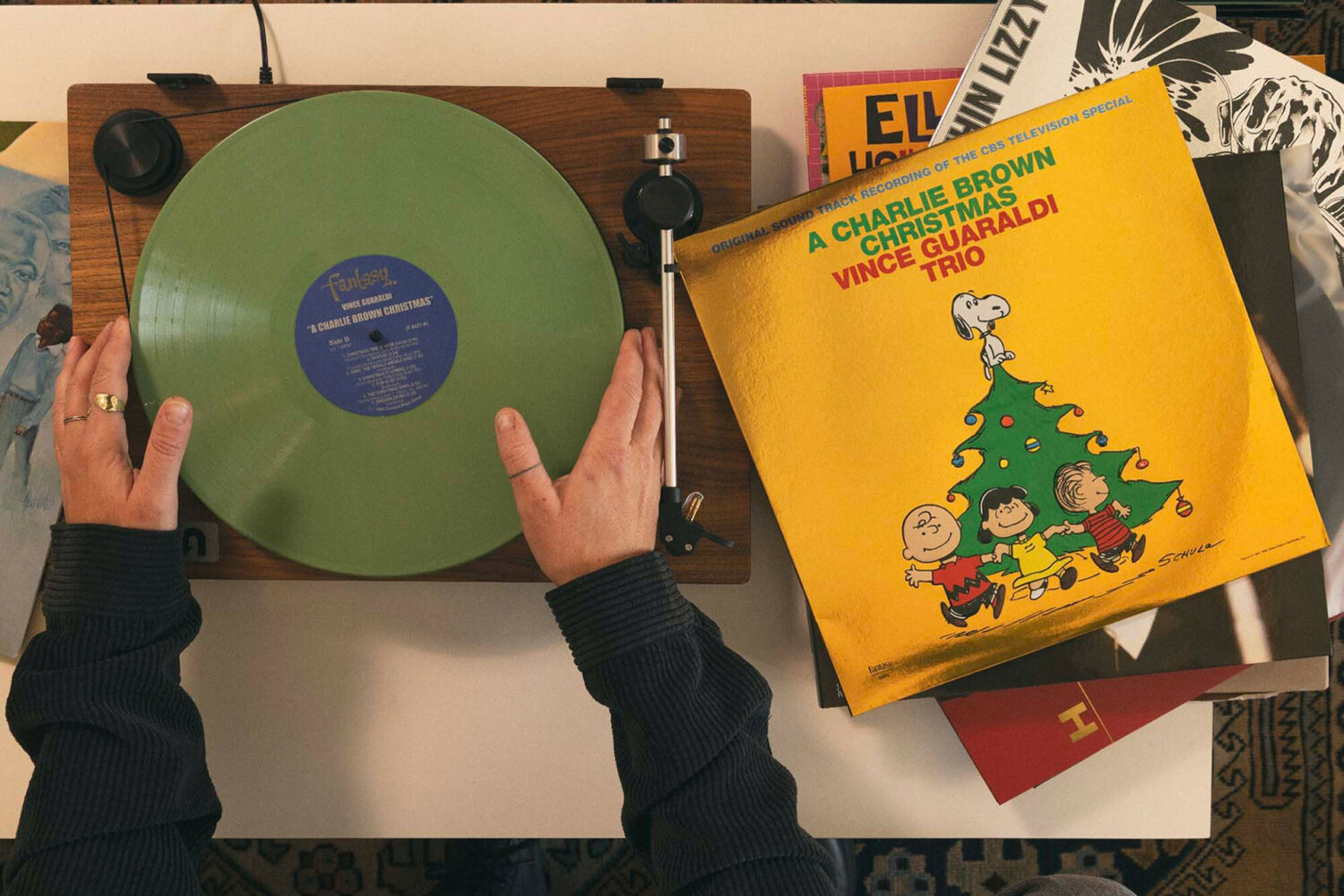 Giving your employees the gift of music can be a great way to boost their mood and productivity. With a record of the month subscription, they'll receive a new vinyl record every month, introducing them to a wide range of musical genres and artists. This gift shows that you value your employees' personal interests and hobbies, and want to support their passions outside of work.
Where to buy: Vinyl Me, Please
Price: Starting at $119 for three months
45. Visa Gift Card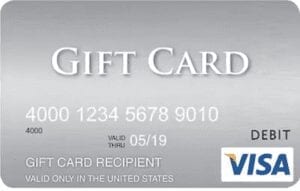 Last but certainly not least, you can't go wrong with a plain old Visa gift card. It's always a crowd-pleaser and your team will appreciate the flexibility to use it however they choose.

"Take away some of your employees' holiday stress by showing your appreciation with Visa gift cards or similar gifts," says Jason Panzer, President at Hexclad."It might feel somewhat generic to give anyone gift cards around the holidays, but there truly isn't a better gift to receive around the holidays than cash.
Where to buy: Try your local grocery stores or find them online at Visa.
Price: Take your pick!
Your Message to the Team
What message do you want to send to your employees this holiday season? A well-researched gift reveals the thought and level of care that went into it. If you're still unsure which type of gift your employees would most prefer, it may be best to put the decision in their hands. Creating a customized holiday gift catalog is another great option for last-minute ideas — one that represents your business and your leadership team on a personal level. You can even make it an annual tradition!
The best employee gift ideas for aren't just items to check off a list of things to do. The more thought you put into them, the more your employees will love and appreciate them. And there's no substitute for the gift of loyalty an employee will give you in return.
Final Thoughts
It's more important than ever to ensure that your team feels appreciated as we all navigate new obstacles that have been placed before us. We as HR professionals have a unique opportunity to truly demonstrate compassion for the ones that contribute to our teams, and these gifts are a great way to get that message across!