= 50)" :class="navScrolled ? 'lg:mt-20' : 'lg:mt-32'" x-transition >

Blog Articles
New! Editable Welcome Email Templates For Employee Onboarding
You can now customize your onboarding welcome email in each hiring template!
Sending out that first onboarding welcome email should be simple. It's an important part of your onboarding process and a good opportunity to set a positive first impression for your new hire. When you have GoCo, that email needs to include the unique onboarding link that will enable your new hire to kick off their specific onboarding process. 
Whether you have a word doc template or copy/paste from prior emails, it can be cumbersome to make sure all personal info has been updated correctly for each new hire.
We're excited to announce that in response to feedback from our customers, we've made it easier than ever to create customized welcome email templates in GoCo. Now, when you onboard a new hire, you can choose a template and get a custom message out with a single mouse click.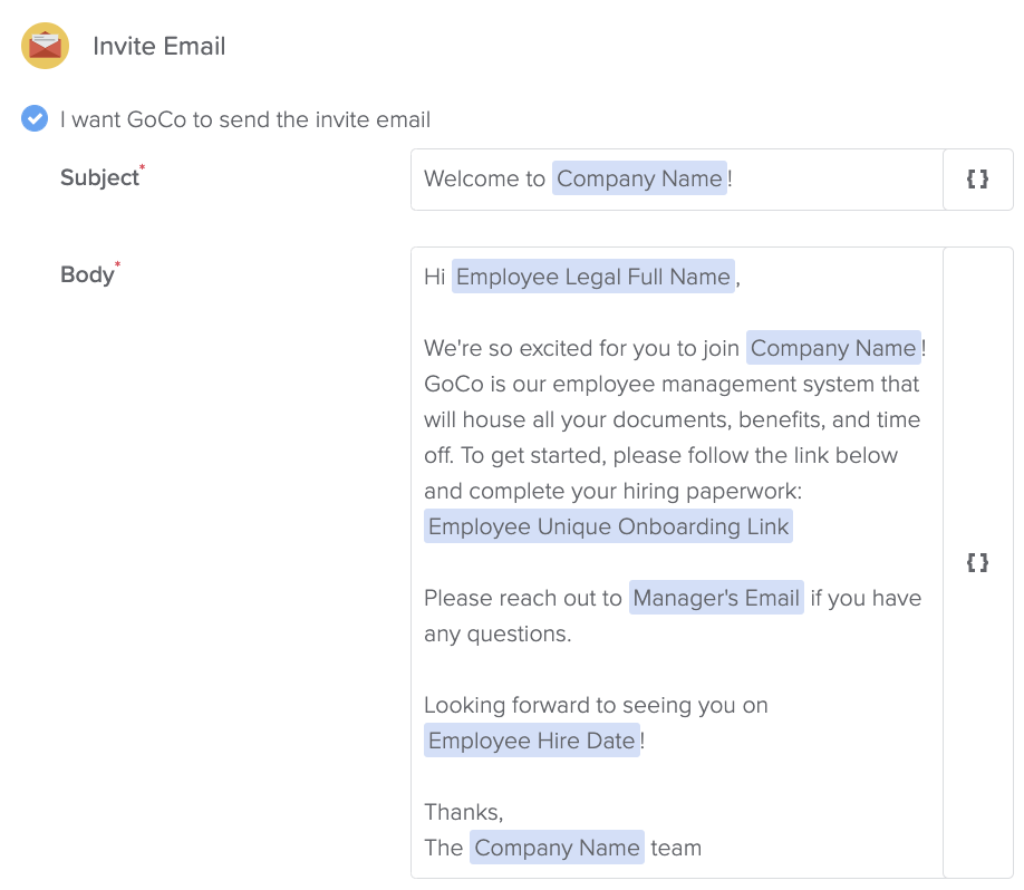 How It Works
The Review step of the hiring template now adds a new layer of customization to your onboarding process. 

Similar to building document templates in GoCo, you can select from the long list of auto-complete fields to build an email template that will work for any employee.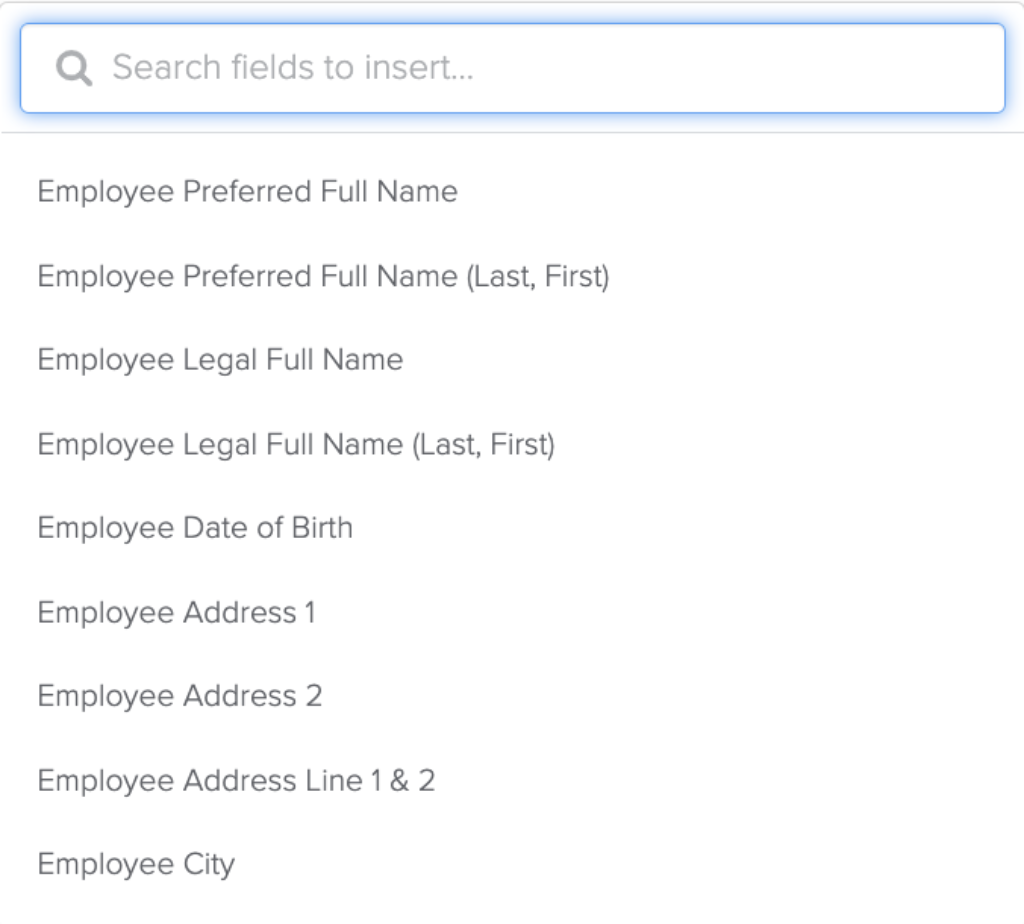 Customize the subject line and the email body - you can even include the contact info of your new hire's manager in case they have questions before their first day. Everything will populate automatically according to the new hire's info you enter during the hiring wizard, so you can focus on preparing for their first day. 
Book a demo today so you can start creating customized welcome emails! 
Current clients, log in to get started! For more information on how to use hiring workflows and customize welcome emails, click here. 
Recommended Posts
Fully automate your HR with GoCo.