= 50)" :class="navScrolled ? 'lg:mt-20' : 'lg:mt-32'" x-transition >

Blog Articles
Celebrating LGBTQIA+ Pride Month In 2023
Celebrate and support the LGBTQIA+ community this Pride Month! Learn about its history and show your genuine support beyond rainbow avatars
Pride Month is just around the corner! June is a time to celebrate and appreciate the LGBTQIA+ community, both within and outside our organizations. This should be a year-long effort, but this month gives us dedicated time to learn about the history of Pride and an excuse to go the extra mile in showing our support for our peers and community. 
Your organization must avoid falling into the trap of rainbow washing. This is when an organization utilizes rainbow imagery and puts up a front supporting the queer community to profit from them. 
When a company rainbow washes, they contribute no real value to the marginalized communities they claim to support. They just take advantage of them. Remember that supporting the LGBTQIA+ community is much more than a Pride avatar or Facebook status. 
This is a time to rally behind our LGBTQIA+ friends and family, celebrate together, and rejoice in our individuality. Since circumstances are a little different this time, here are some things your organization can do to make the most of Pride from home!
The Challenges Facing LGBTQ+ Professionals 
In recent decades, society has made huge strides toward equality for LGBTQIA+ people. Marriage equality is increasingly recognized worldwide, and LGBTQIA+ people are represented in the media, politics, academia, and business.  
It's not all sunshine and rainbows. We must do more to foster true equality and equity for the LGBTQIA+ community. 
There are still significant hurdles to LGBTQIA+ inclusion in the workplace. Feeling safe, respected, and valued is missing for too many LGBTQIA+ employees. 
Let's break down the numbers:
According to HRC, 46% of LGBTQIA+ workers are closeted at work. 

22% of LGBTQ Americans have not been paid equally or promoted at the same rate as their peers.

31% of LGBTQ+ employees say they have felt unhappy or depressed.

25% of LGBTQ employees report staying in a job due to an LGBT-inclusive workplace, and 10% have left an unaccepting workplace.

According to Catalyst, 51% of transgender employees in the UK hide their identity for fear of discrimination. 
Despite all our progress elsewhere, the workplace has been the most sluggish avenue of life for LGBTQIA+ inclusion. 
Let's find out what celebrating pride month at work means for LGBTQIA+ professionals. 
11 Ways to Encourage LGBTQ+ Inclusivity in the Workplace from the Top-down
1. Structural Support and Sponsorship
What resources or ERGs are available to LGBTQ+ employees? Is health care coverage inclusive of trans people? Are transitioning employees eligible for any form of leave? Are employees able to use the bathroom that they feel the most comfortable in? Are HR systems equipped for changes to gender, pronouns, names, and the like? Are there mentorship or other sponsorship programs for senior to junior colleagues? All of these are strategies that can be used to create a supportive environment at the systems level. After all, people can be friendly and treat each other with kindness - but if the very essence of the organization is still lacking inclusion, LBGTQ+ will constantly bear the brunt of that.
2. Reduce the Isolation
It's notable how many LGBTQ+ employees felt like they were the "only" one at their organization - after all, having no one who shares your identity or experiences can be isolating. HR teams and leaders can prevent this at the recruitment level - through efforts such as blind resume screenings to reduce bias and intentional efforts to broaden the candidate pool and incorporate LBGTQ+ people into the funnel.
3. Act Swiftly On Inappropriate Behavior
Given the prevalence of sexual harassment and other forms of inappropriateness that LGBTQ+ employees are experiencing, leaders must be swift and firm about responding to these incidents. Employees must understand that there are consequences and that the business will not tolerate harassment and mistreatment of LGBTQ+ employees - and this includes customers, too. To support this, leaders can start with trainings that demonstrate what sensitivity, support and awareness look like, in addition to including a clear channel for reporting any incidents, micro-aggressions or other misbehavior safely.
With GoCo's Anonymous Workflows feature, employees can provide feedback, report inappropriate or offensive behavior, and more while remaining completely anonymous. GoCo's workflows empower employees to speak up without pressuring them to disclose any information they do not want to.
4. Promote Inclusion
Many people might be surprised by how heteronormative an environment can be, and how that can make people feel like they have to hide. For example, automatically assuming the gender of someone's significant other or spouse. A question like "Is your husband coming to the Christmas party?" to a new female employee could seem harmless to some - but it puts LGBTQ+ people in a position of constantly having to "come out" - solely because someone assumed their orientation in the first place. Similarly, remote work (and the inevitable glimpses into our home lives) has also resulted in less privacy. Being intentional about promoting inclusivity in settings like this can go a long way.
5. Review Policies and Procedures
HR leaders can review the current policies and procedures to ensure inclusion. For example: Are the dress codes inclusive? Are LGBTQ+ employees included under the anti-harassment policies? Best practices can also include trainings and guidelines around gender-transition guidelines and thoughtful and intentional communication.
6. Offer Pride Month Zoom Backgrounds
While we don't know exactly what Pride is going to look like in the future with many employees still working remotely amidst the ongoing pandemic, we do know that there are still plenty of ways we can show our support for our LGBTQ+ peers during Pride Month. We've created these fun Zoom backgrounds for Pride month and made them available for you to download for free so you can also show your support and #PrideInHR!
If you do download the backgrounds, make sure to grab a screenshot and share with us on social media. Tag us @GoCo.io on Facebook,  Instagram, or LinkedIn and use #PrideInHR so we can find your pics.
To download the backgrounds, just click on the image.
Support LGBTQIA+ Owned Businesses

A super simple way to support the Pride movement would be to research local queer businesses and feature them to your organization so that your team can go out and support them! Houston is one of the most diverse cities in the country, so we definitely have no shortage of these businesses around us. Here are some to check out!
7. Host a Lunch and Learn On Queer History and Importance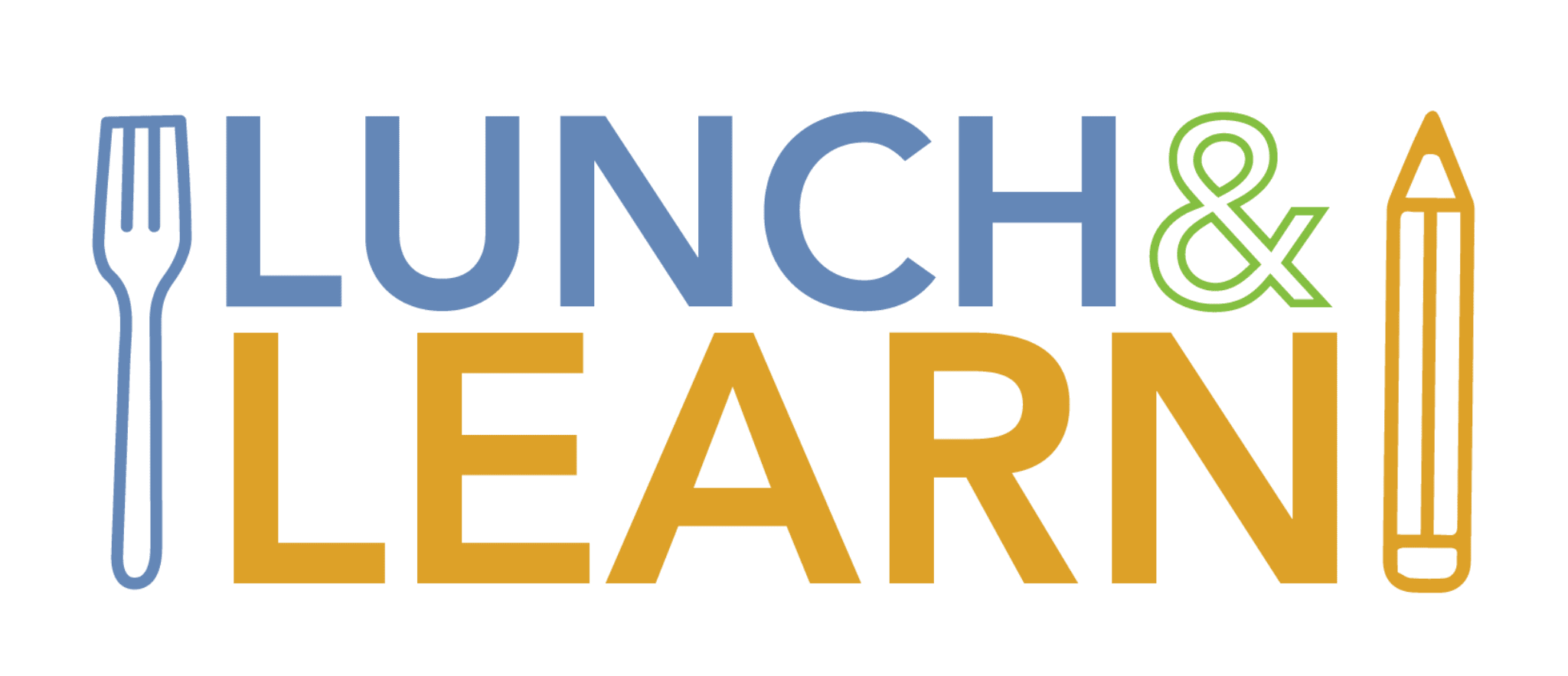 A great way to celebrate while spreading knowledge about what Pride is all about would be to buy your team lunch and host a session to educate about the history of the LGBTQIA+ community! Send everyone an UberEats voucher and set up a date and time. If you have any team members within the community who feel comfortable taking the lead with this endeavor, that would probably be the most impactful way to go. This doesn't have to feel like a high school history class – it can be a great opportunity for open discussion and support! Too many queer people are judged, attacked, and even killed due to lack of education, understanding, and exposure. This suggestion is a step in the direction of fighting back while boosting those around us – knowledge is power.
8. Donate to LGBTQIA+ Charities
As much as we talk about supporting Pride and how true our allyship is, it's time to put our money where our mouths are. This Pride, go beyond just voicing your support for the community and donate to organizations that are in need of money, volunteers, and resources. Here are some Houston-based organizations to take a look at!
9. Host a Virtual Drag Event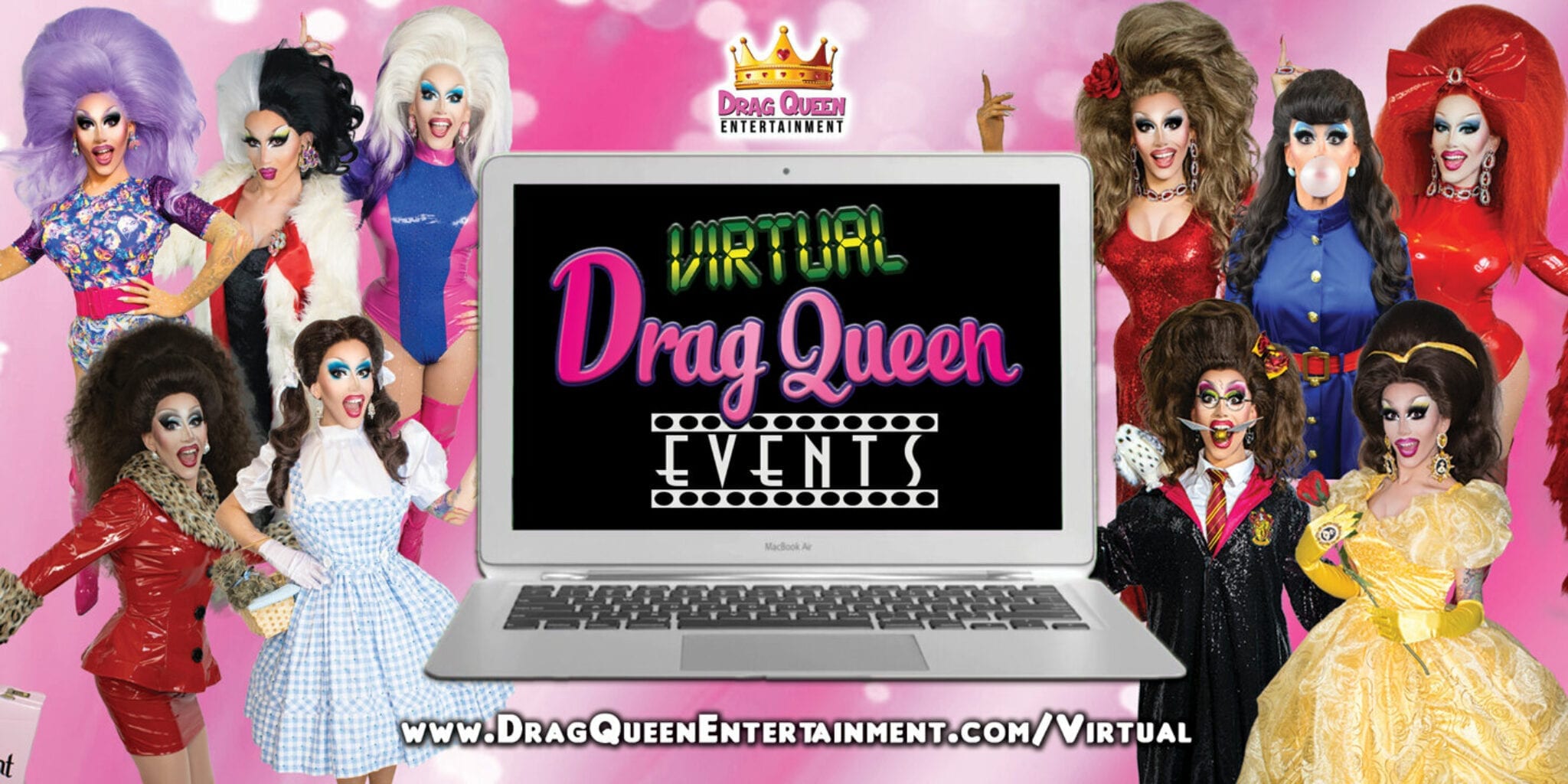 Drag is a well-known and highly celebrated part of queer culture. Exposure from things like the hit show, RuPaul's Drag Race, have popularized Drag and assimilated it more into mainstream culture. The whole point of it is to celebrate individuality and expression, so consider bringing it into your company's Pride celebration! Drag shows are a ton of fun, but in the age of COVID, a lot of them have moved online and taken on other forms, such as virtual Drag bingo!
Check out Drag Queen Entertainment for corporate events!
10. Hold an Online Karaoke Competition Featuring Songs By Queer Artists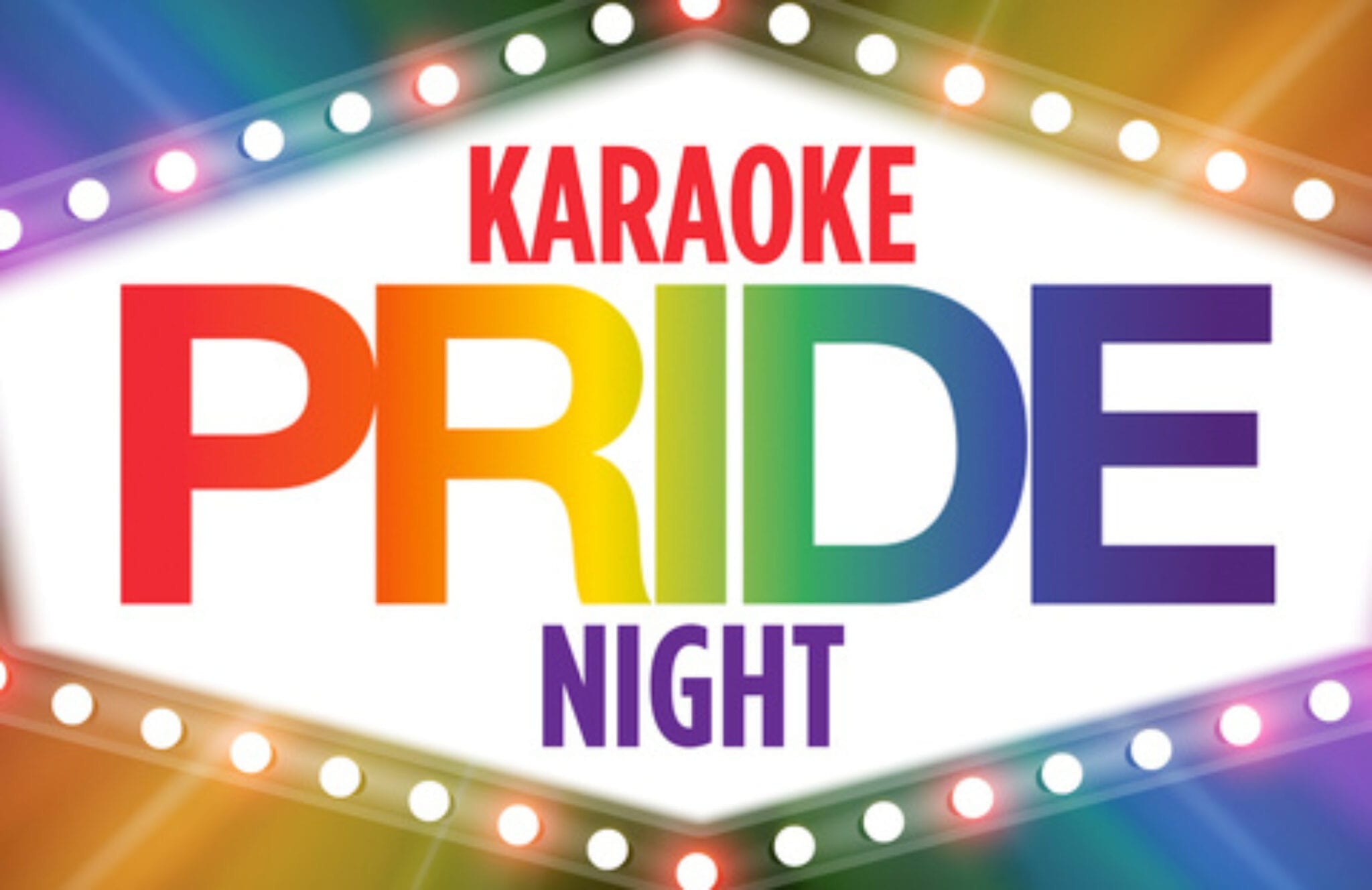 Set up a Pride talent show! Hop on Zoom and take turns belting out your favorite songs from your favorite queer artists! Victoria Monét, Lil Nas X, Troy Sivan, Janelle Monàe, and so many more have put out quite the list of bangers to choose from. To make this online concert run as smoothly as possible, have the performer share their screen with the lyrics so that the rest of the team can follow along or join in!
11. Have a Watch Party
Spend the evening watching some of your favorite movies by and/or about LGBTQIA+ people! Hop on Zoom, Teleparty, or whatever your media of choice is and have some laughs and cries to the many incredible queer projects that are out there. Some of our personal favorites include Love Simon, Schitt's Creek, and Call Me By Your Name! Supporting queer art is a great and simple way to have a good time while supporting the community!
Some of us may no longer want to gather in huge groups to celebrate Pride as we normally would, that doesn't mean we can't make the most of the cards we've been dealt! In your organization's celebration, remember to be sincere, educate, and grow. Avoid tokenism and shallow displays of support just to say you participated. This movement advocates for real people – people that you know and work with. The best thing you can do for the LGBTQIA+ community this pride is to educate yourself and those around you so that we can create a more inclusive, safe, and loving environment!
Q&A With LGBTQIA+ Professionals on Pride, Diversity, and Company Culture 
GoCo has its take on DEI and how to be an LGBTQIA+-friendly workplace, but we want to provide a broad range of perspectives, so we reached out to LGBTQIA+ professionals and asked for their thoughts on inclusion, lived experiences, and all things pride.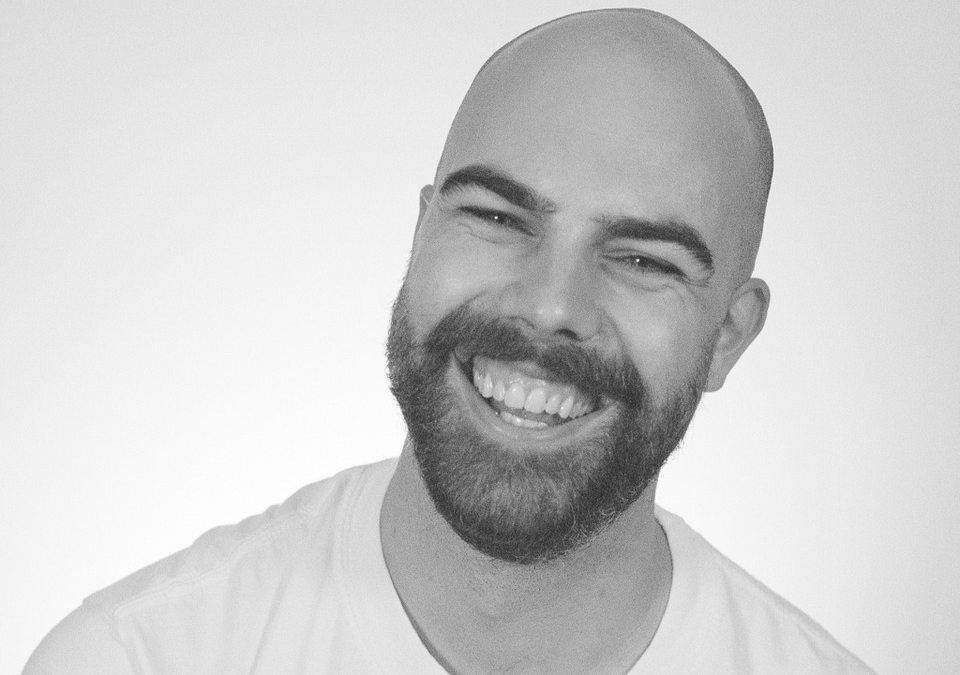 ‍Mathieu Bellemare is a bilingual Senior Product Designer with an eclectic background in arts, culture, insurance, MedTech, farming, telecommunications, cannabis, and travel. He also is the Business and Digital Manager of yohomo.ca, a queer arts and nightlife community in Toronto.
What do you wish companies did differently during pride month?
There is still much work to be done for an equal workplace. During pride month, I think that isn't sometimes fully reflected since it can feel like most employees/managers just want to throw parties and celebrations without looking at how their organization could improve on the inclusivity front. For example: does your company have a gender-neutral parental leave policy, is the dress code possibly affecting gender self-expression, can an employee use their pronouns, are your hiring practices possibly causing nepotism, etc? 
 It's truly by answering these questions and fixing these blind spots that organizations can take part in queer Pride and the celebration of it. 
What do your co-workers/managers do to make you feel you can be your authentic self?
I can only speak from personal experience on this, and I have been quite lucky to be surrounded by incredibly supportive managers over the years. As I was also operating a queer nightlife business on the side of my full-time job, I had to open up about my queerness early in the interview process for most jobs.
 Co-workers and managers alike have always asked me for updates on my company and when or how they could participate in the events. To me, this speaks about building a genuine interest in an employee's passions and interests, which is how any human being should be supported at the end of the day. 
What does Pride Month mean to you as an LGBTQIA+ professional? 
 For me, it's all about celebrating Queer history and honoring all who have paved the way for us to be more open in the workplace.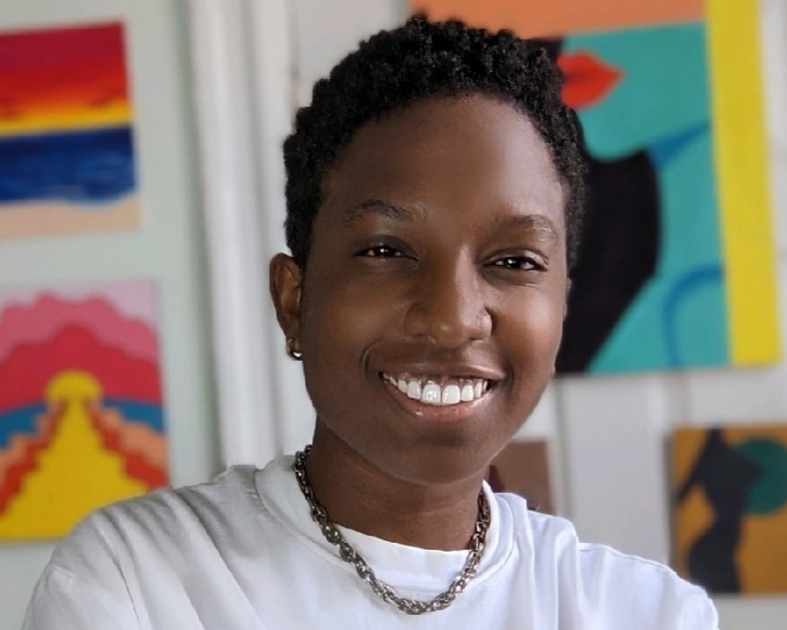 Steph is an award-winning researcher with qualitative and quantitative expertise. In the NYC public sector, they investigated and built equity-driven programs through public/private partnerships. They've since pivoted into VC, where you'll find them at Forum VC, uplifting the voices and companies of underestimated founders. 
What do you wish companies did differently during pride month?
I wish companies simply asked their queer employees what they wanted to do for Pride instead of guessing or doing something cringey. It is more meaningful to see your suggestions as a queer employee implemented.
What do your co-workers/managers do to make you feel you can be authentic? Or what can they do differently?
Put their pronouns in their Zoom names or emails. Asked about preferred pronouns or names in first meetings/onboarding. Recognized important dates for queer people on the team, like the Trans Day of Recognition or Lesbian Visibility Week 
What does Pride mean to you as an LGBTQ+ professional? 
It means being able to be my authentic self without fear or concern. It means being seen and heard as the person I truly am instead of an act to make other folks around me more comfortable. It means not being the only person in the room like me.
Joshua Adams
Joshua Adams lives in Downtown Toronto and is a senior analyst within the structured finance and capital markets space. He loves to cook and cycle/wander throughout the city and makes excellent margaritas.
What do you wish companies did differently during pride month?
Acknowledging the month of Pride and donating to an LGBTQIA+ charity is always a good start and an easy minimum standard to achieve. More importantly, I think companies could use this month to do a pulse check with their employees to see if they feel included and safe in the workplace. From this, they can learn, improve and effect meaningful change. And from an employee standpoint, it shows the company is taking the initiative and proactively caring about their well-being.
What do your co-workers/managers do to make you feel you can be authentic? Or what can they do differently?
 My co-workers don't make a big deal about me being a queer person. They're genuinely curious and caring about my relationship with my partner. They always ask how he's doing and what new things he's embarking on, and they've already RSVP'd to a wedding that does not exist yet. 
What does Pride mean to you as an LGBTQIA+ professional?
As an LGBTQIA+ professional, Pride means the freedom to exist as an everyday person who hopes my queerness is not seen as a setback to my career. For all the progress made thus far, I feel extremely grateful to live in Canada and remain optimistic for a brighter future.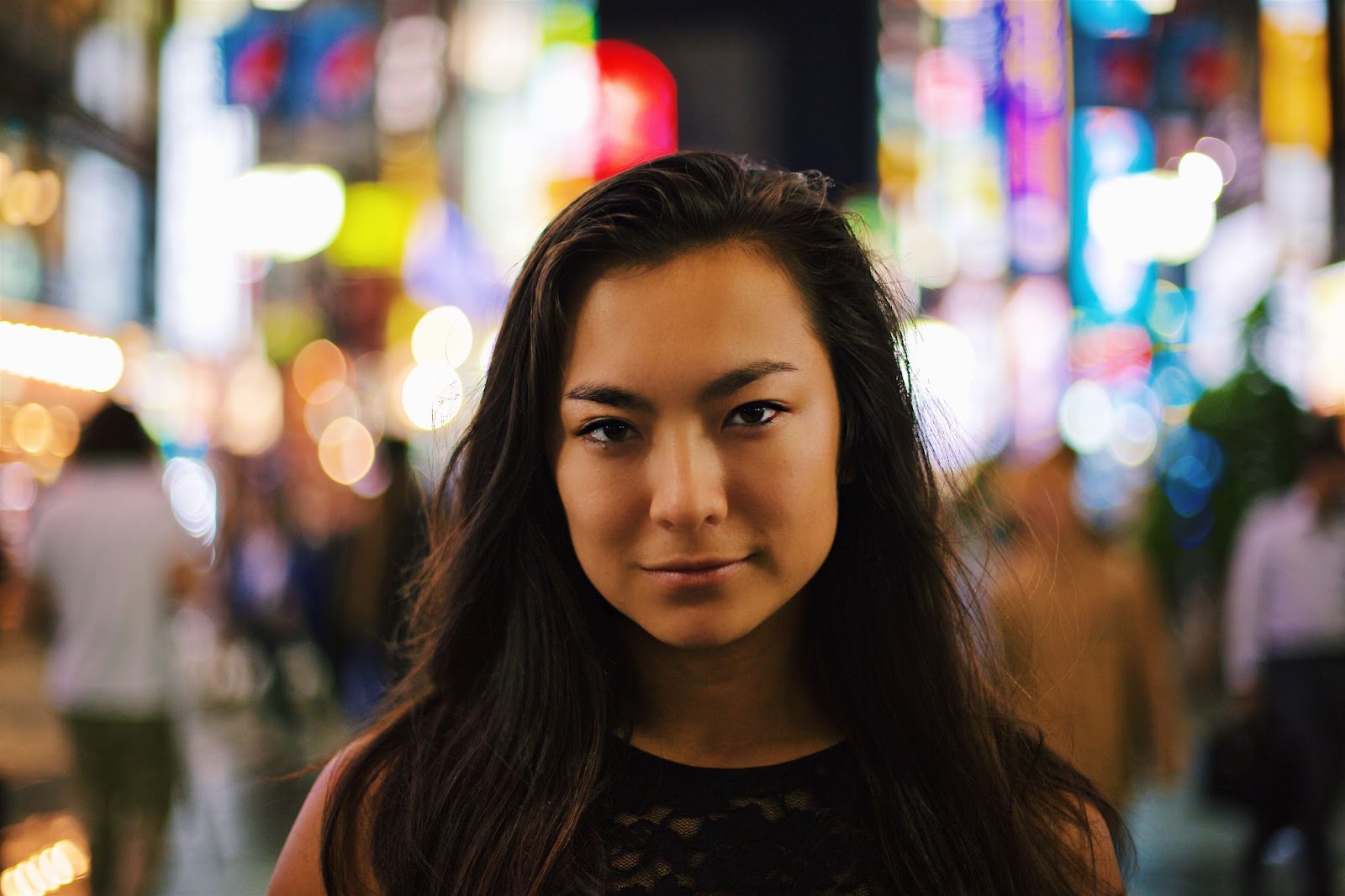 Maika is the CEO of Webacy, helping users protect their digital assets from the unexpected. She's also a Stanford alum, former professional acrobat for Cirque Du Soleil, and Forbes 30 Under 30 honoree.
What do you wish companies did differently during pride month?
I wish companies would commit to a year-long change, new program, or longer-reaching goal during Pride Month. It's easy to promote your LGBTQ+ members (even out in your org) and "support" them by bringing visibility throughout the month, but the impact stops there. Something like committing x amount of donations to somewhere every month over the year or creating a new employee program or speaker series that occurs every month - just something that integrates Pride into our every day, rather than restricting it to a month-only occurrence.
What do your co-workers/managers do to make you feel you can be authentic? Or what can they do differently?
We have a very open and honest company culture. We expect everyone to be straightforward about their ideas, opinions, and feedback so that we can improve and iterate together as a team. That expands into things about ourselves and our personal lives. I think we can all improve our openness and acceptance of others, and for a work environment, it starts with work-related topics. If people feel safe and respected in their work, they're likely to feel safe and respected sharing their whole selves.
What does Pride mean to you as an LGBTQ+ professional? 
Personally, it means my work speaks for itself. I prefer that my achievements, work ethic, and other values that make me who I am are what people take away from knowing me. We need to normalize all the different ways people are themselves, and by disintegrating "otherness" (race, gender, etc.), we move closer to that goal.
Final Thoughts
Despite the challenges, there is so much hope out there. Here we have listed four exceptional LGBTQIA+ professionals doing extraordinary things.
We can bet on a brighter, more colorful future because so many people are out and proud with supportive networks and enjoying great careers at inclusive workplaces.  
Champion your LGBTQIA+ employees not just during pride month but every month. 
Key Takeaways 
Create inclusive hiring policies and publicly address the success of your DEI policies. 

Empower your employees to be open and visible with their preferred pronouns by encouraging them in Slack/Teams, Zoom, and email signatures. Document your inclusive communication policy and apply it across your tech stack, e.g., "Hey folks or Hey everyone instead of Hey guys." 

Celebrate Pride in June and all year round. Being LGBTQIA+ friendly is something to be proud of all year or year round. Ensure your company policies and benefits packages suit sexual and gender diversity, e.g., parental leave and spousal benefits. 

Partner with and support LGBTQIA+-owned businesses or donate to great LGBTQIA+ charities as a team or a company.

Include LGBTQIA+ employees in decisions about pride month and listen to their suggestions. 
Recommended Posts