= 50)" :class="navScrolled ? 'lg:mt-20' : 'lg:mt-32'" x-transition >

Blog Articles
New Partnership! GoCo Integrates with Checkr
New background check integration delivers an even more streamlined hiring process
We heard your feedback, and are excited to announce our partnership with Checkr, a nationally accredited background screening app that our clients love. This game-changing integration unlocks the ability to quickly and easily initiate a background check from within GoCo!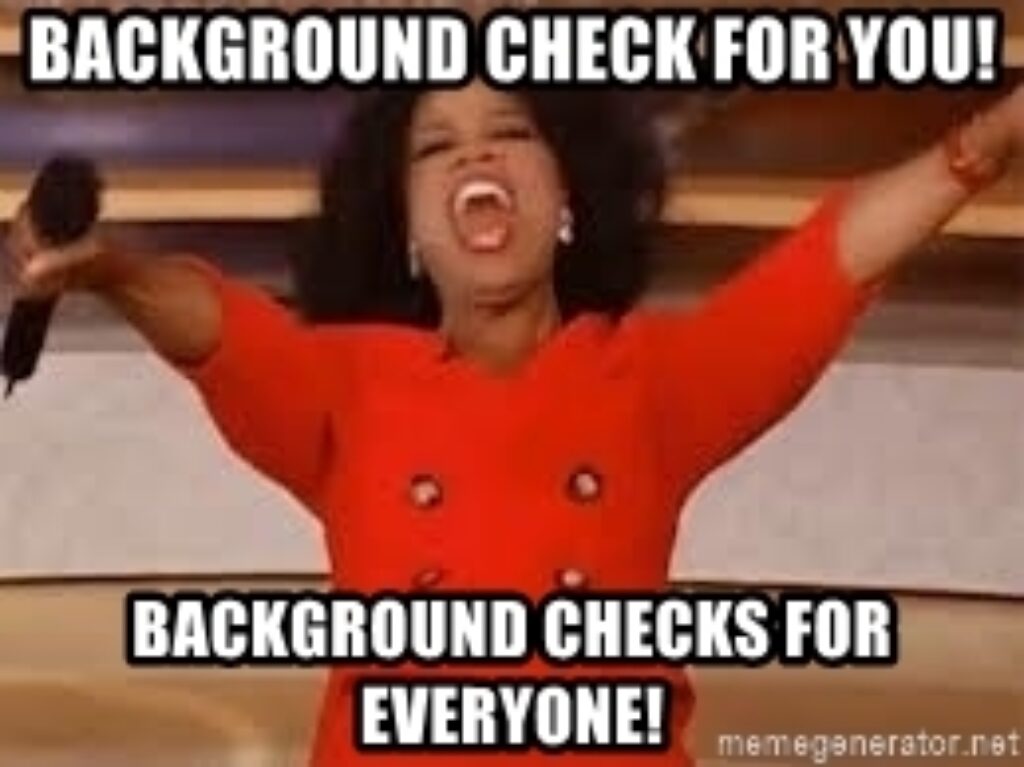 What is Checkr?
Checkr's mission is to help companies hire faster and more fairly. Being committed to fair chance hiring means giving everyone the chance to be fairly assessed for a role they are qualified for, regardless of background. 
1 in 3 Americans has some type of criminal background but everyone should have the opportunity to move forward from their past. 
Checkr is AI-powered, meaning it uses machine learning to validate identities and interpret the results of the check, for a speedy turnaround. They will also make sure you're following all background screening laws and regulations. 
GoCo & Checkr, How It Works
Partnering with Checkr means we can bring our customers fast and efficient background checks without leaving the GoCo platform. 
Streamlining your hiring process, you can now order the background check right when you add a new employee to GoCo.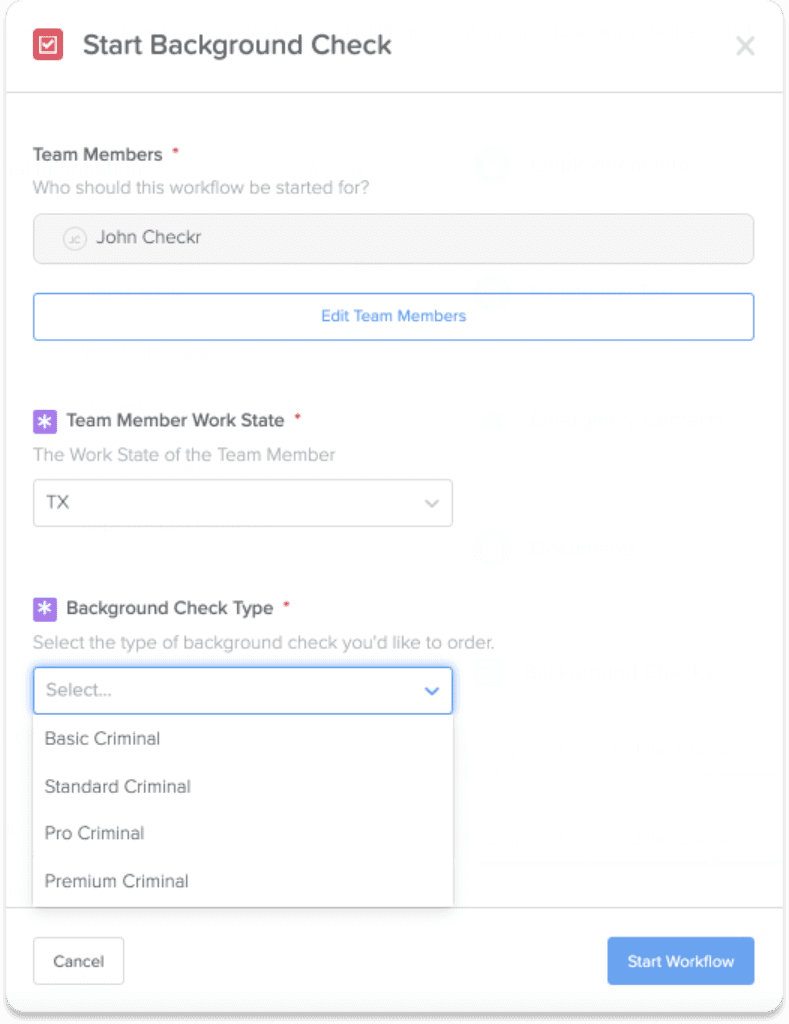 Monitor the progress of the check and view the results from the Employee's profile.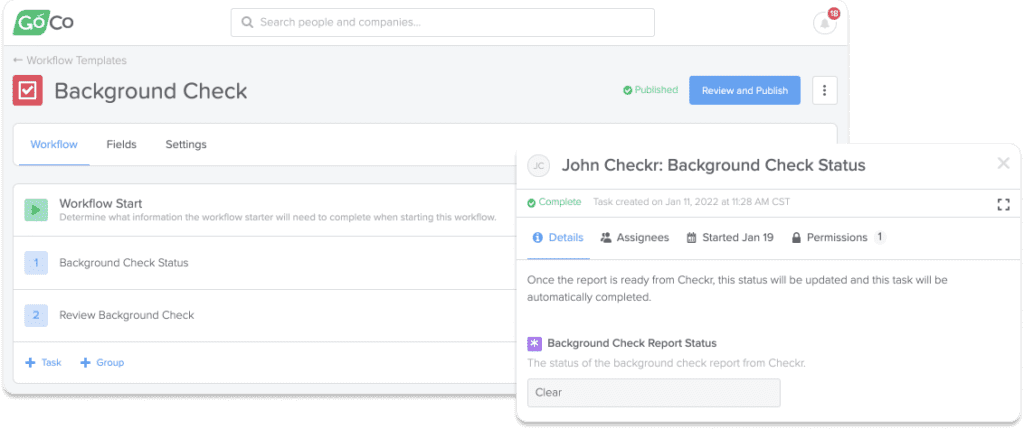 Bonus – Not only do GoCo customers get a discount on the most popular packages, but we also have a promo code to give you a credit on your first invoice. 
New hires are an investment – let GoCo and Checkr do the work so you can feel confident you're investing in the right people. 
Schedule a demo today to see it in action!
Recommended Posts
Fully automate your HR with GoCo.