= 50)" :class="navScrolled ? 'lg:mt-20' : 'lg:mt-32'" x-transition >

Blog Articles
How HR Can Create a Virtual Fitness Challenge for Employees
Tips on making it fun, motivating, and competitive
Remote work has become a norm, but it's becoming increasingly difficult to keep our teams active and engaged while working from home. A recent study suggests that the pandemic has caused a 32% decrease in physical activity in adults.
So why should HR managers care? After all, isn't an employee's well-being their own responsibility? Well, investing in the health and wellness of your employees doesn't just improve their quality of life - it also leads to significant savings in healthcare costs and boosts overall productivity.
At GoCo, we just finished a competitive and engaging two-week virtual fitness (GoCompete) challenge courtesy of our very own HR department! The feedback from employees was overwhelmingly positive, and we were able to keep it fun, motivating, and competitive despite working from home. To help you create your own virtual fitness challenge, our People Operations team gave us some great tips on making it a success.
How to Create a Successful Virtual Fitness Challenge
1. Incentivize the challenge
While it doesn't have to be expensive, your team will likely work a little harder if they know there's a prize for the winning team/player. Depending on your budget, you could offer different tiers of prizes, from simple Amazon Gift Cards to appliances or even airfare. 
We decided on a gift for the winning team as well as a gift for the individual with the highest standing. The winning team got to design their own GoCo shirt and go to dinner with our incredible founders! The winning individual got an Amazon gift card. Adding fun incentives like these spices up the challenge while still keeping it fun and friendly.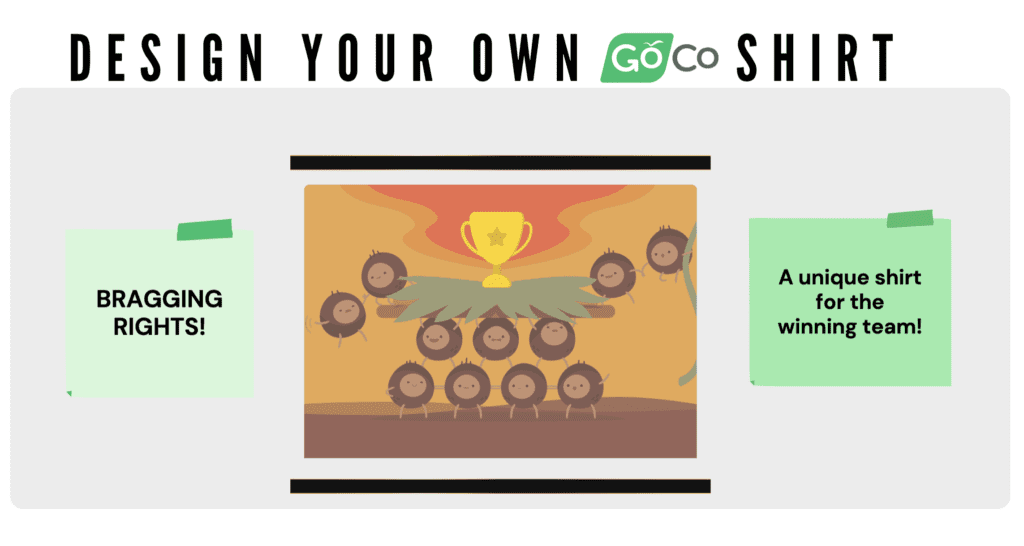 2. Set a reasonable timeframe
It's no secret that your workforce is busy -- so keep that in mind when planning the length of your wellbeing challenge. While we would've loved to keep the challenge going for even longer, we decided on a two-week period in order to ensure that we could keep the momentum and motivation going for our currently remote team.
Depending on the size of your team and the overall interest in the challenge, you can choose to extend or shorten it.

3. Team up!
Collaboration & teamwork? Remember those? After the COVID-19 pandemic hit and most small businesses went remote, employees are likely craving collaborative efforts over individual efforts. With that being said, we decided to take the team route in our virtual fitness challenge. 
By splitting our teams into Marketing & People Operations, Product & Engineering, Client Success, and Sales, we created 4 competitive teams with lots of friendly banter in between. This also takes away any pressure individuals may feel when competing alone.
4. Decide on your points of measurement
How will you measure success in your virtual fitness challenge? What unit of measurement will you use? To make things easy we created a simple point system for tracking movement & well-being activities:
You can track up to 120 minutes per day

Each minute is equal to one point

Well-being activities are 10 points

You get 10 extra points per day if you add a picture of your activity in the challenge Slack channel

Track your activity in the GoCo Workflow (we'll show you how below!)
5. Make sure movement activities are inclusive to all participants
Now that we have our point system on lock, let's talk about inclusivity. Movement and well-being will look very different for each of your team members, so we strongly encourage thinking over the criteria for movement activities. Your team likely has a mix of incredible individuals with a variety of fitness levels, so we'd stray away from measurements like "calories burned" or trying to define what fitness looks like.
Instead, we kept the process simple by monitoring active minutes. It doesn't matter if your team member lifted weights for 90 minutes, walked the dog for 20 minutes, or gardened for 30 minutes. All active minutes are counted equally! We capped the daily active minutes at 120 so team members could stay competitive without spending the entire day trying to track minutes.
6. Spice it up with extra wellbeing tasks
In addition to physical activities, we totally understand that there are many other ways to promote well-being without movement. So, in addition to the daily movement minutes, we added a well-being task for each day of the challenge that counted for an extra 10 points. Well-being activities ranged from drinking enough water to practicing gratitude, and it was a great reminder for all of us just how easy it is to forget the little things.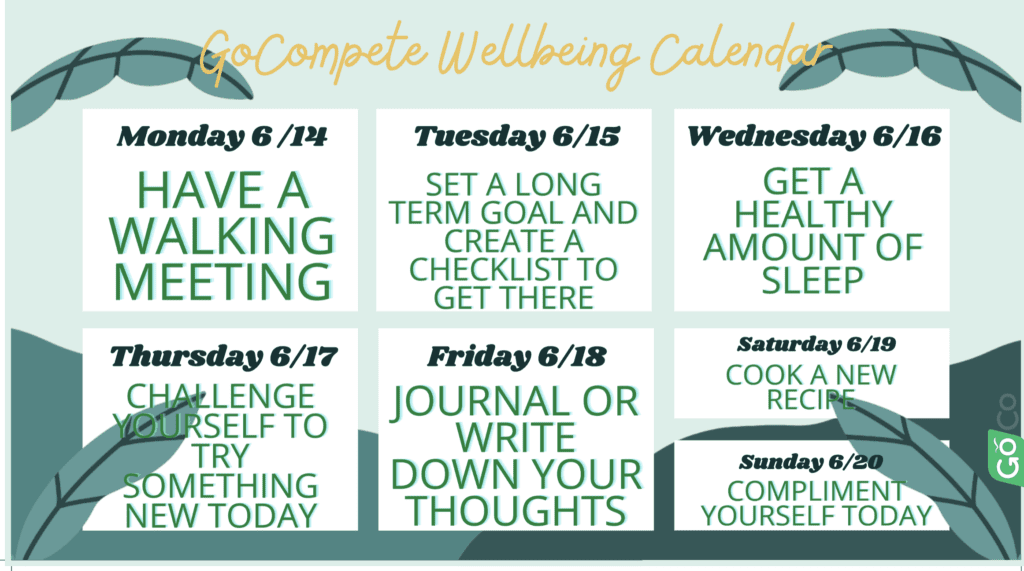 7. Use a Slack channel or chat thread to engage team members!
As you can see in our point system above, we also added an extra 10 points for posting in the Virtual Challenge Slack channel. Our People Ops team created an optional channel for participants to post a picture or video each day of whatever activity they decided on. Each team member could post once a day for an additional 10 points.
It was a blast seeing the different types of physical activities team members did each day, from shuffling to cleaning the house to cycling.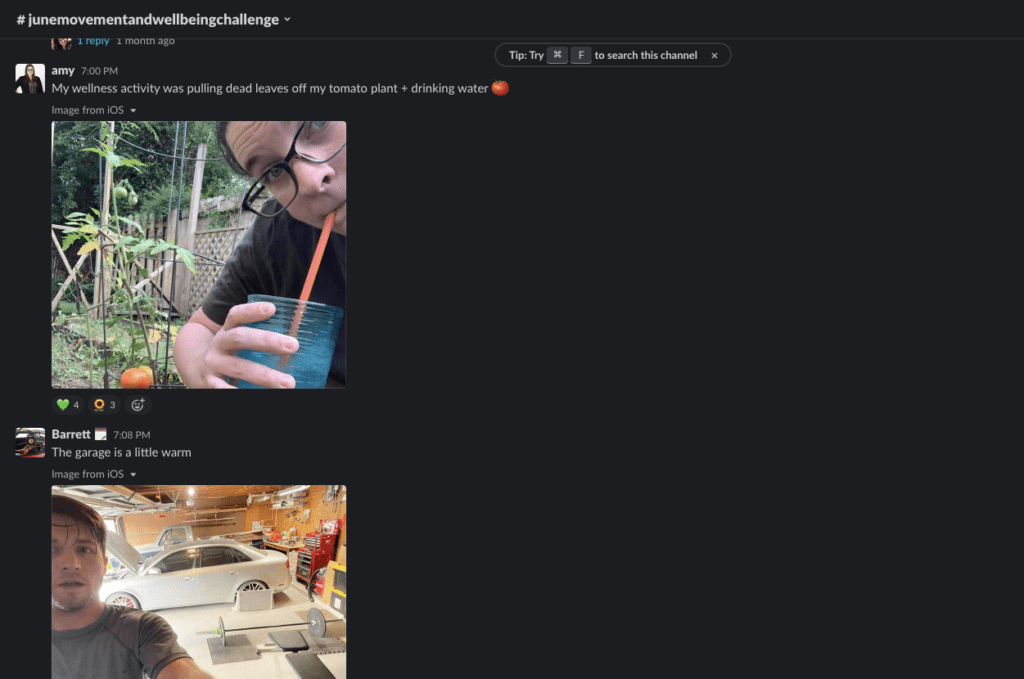 8. Streamline the entire workflow with your HRIS

Now that you have the blueprint for creating a successful virtual fitness challenge, you may be wondering how you can track and manage the tasks without adding a pile of additional work or spreadsheets to your HR plate. This is where a digital HRIS like GoCo can help! With our automated HR workflow software, we streamlined the entire workflow for employees in a few simple steps.
Create a custom workflow template for the challenge
We named ours "June Movement and Well Being Checklist", and created tasks for each day of the 14 day challenge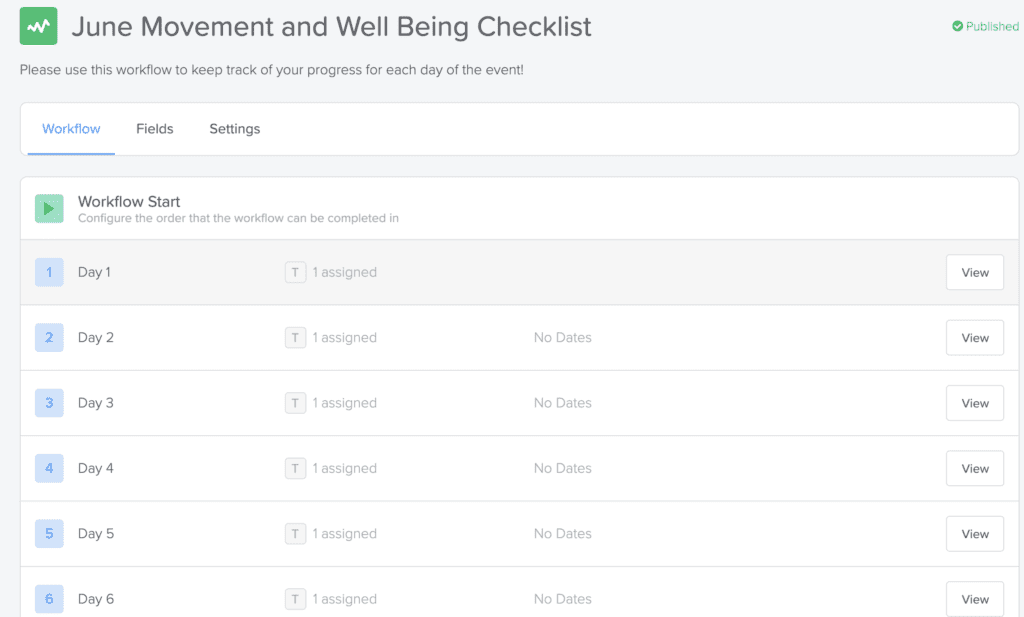 Create custom fields, set assignees, establish due dates, and set-up access permissions for each day's tasks

Custom fields can be rich text, multiple choice questions, drop-down menus, or whatever form you'd like to collect! We included different wellness activities for every day of the challenge, in which employees were reminded to complete their workflow and track daily progress.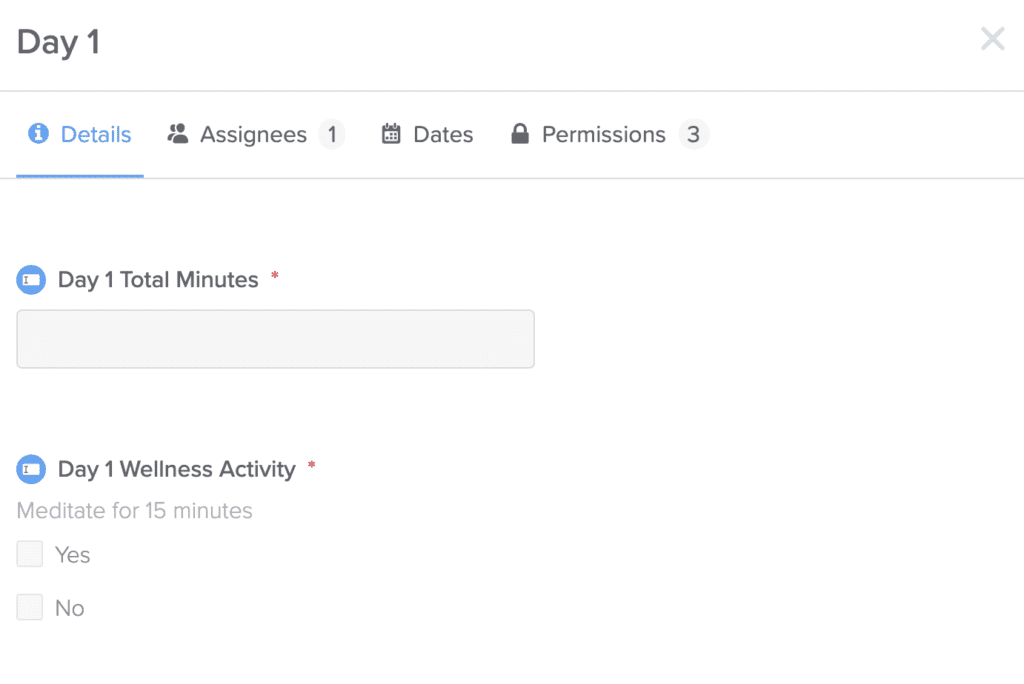 Once your workflow is created, start the workflow for any/all employees
Employees and HR can track the progress of their workflows at any time, and see what's outstanding!

9. (Optional) Incorporate an in-person option

Finally, we ended our virtual challenge with a bang, by organizing a family-friendly in-person 5K event. Depending on where you are in the world, it may or may not make sense to have an in-person fitness option -- but we kept ours completely optional and relaxed. 
At the end of our 2-week virtual challenge, we hosted a 5K at a local park where team members could bring their family members and socialize after months apart. The gathering was a hit, and it was so great to see so many smiling GoCoNut faces!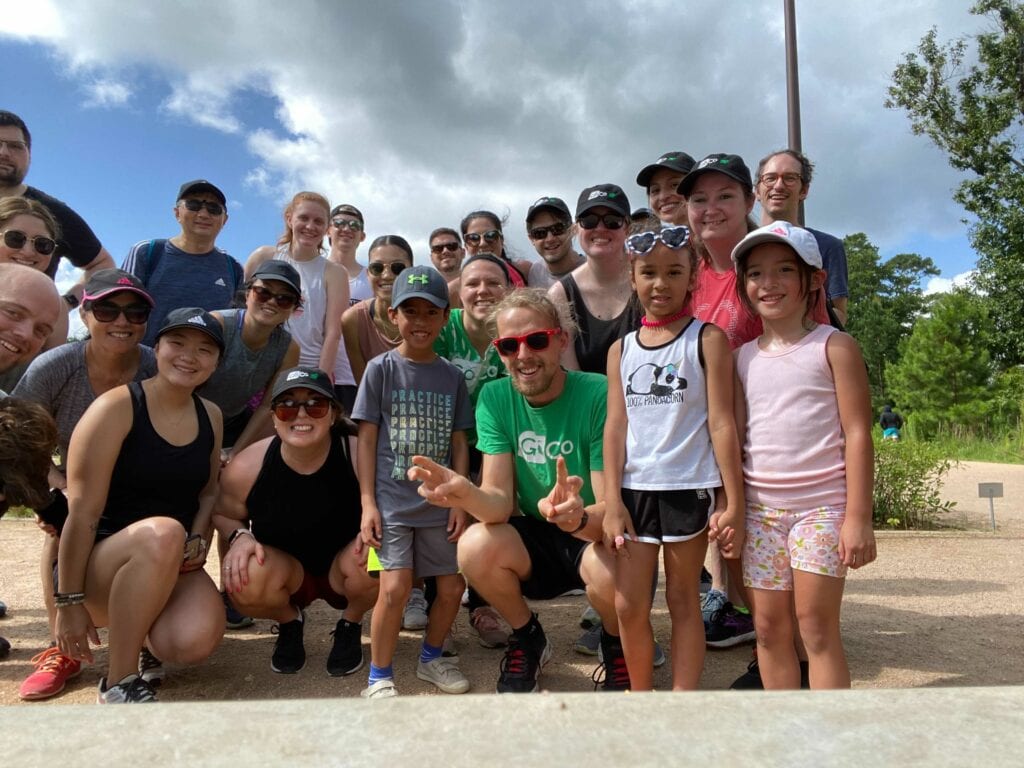 Final Thoughts
As you can see, it doesn't take extremely fancy planning or a high budget to create an engaging and fun virtual fitness challenge for your workforce -- and trust us, your team needs some fun after last year! With the help of our fantastic leadership and People Operations teams, we were able to host a safe competition while also boosting employee morale. If you're interested in using GoCo's workflows to streamline your next virtual competition or to see our consolidated HR software, take a free virtual tour here.