= 50)" :class="navScrolled ? 'lg:mt-20' : 'lg:mt-32'" x-transition >

Blog Articles
How to Encourage Employees to Use Their Benefits
Ways to open the channel of communication and encourage employees to stay on top of their benefits
One problem that HR is commonly faced with is that for whatever reason, employees fail to properly use their provided benefits. More often than not, this issue is due to a lack of adequate communication about the specifics of an organization's benefits and the versatility of their uses. It is up to HR and upper management to ensure that their team is caught up to speed on how to take full advantage of their benefits and the extent of what these benefits can do for them. Here are some ways to open that channel of communication and to encourage employees to stay on top of their perks.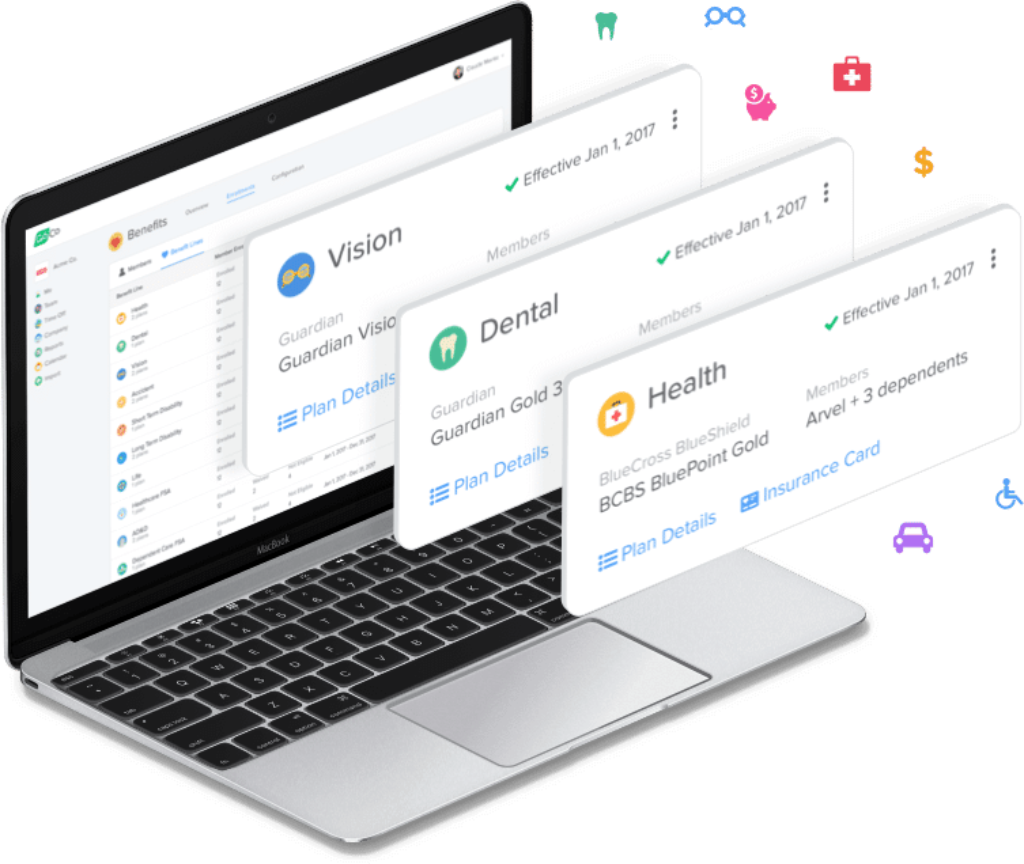 Communicate/Remind Your Team of Their Benefits Regularly
As we previously mentioned, lack of awareness is largely to blame for this issue in most organizations. Therefore, it's imperative that you keep your organization's benefits at the top of your team's minds on a regular basis so that everyone is on the same page on what's available to them. You can accomplish this through reminders during company meetings, periodic emails out to the team, or even flyers around the office if you're back to working in-person!
Listen to Employee Feedback
Regularly survey your team members in order to accurately gauge satisfaction with working conditions, including the benefits that they receive! You may find that they don't feel properly covered. You may even find that they feel that some of the benefits offered aren't particularly useful to them. Later on, we'll discuss making your benefits packages customizable to avoid this issue. The point is, you'll never know if you never ask. The easiest way to ensure your team uses their benefits is by getting their input and basing your packages off of the people who will be using them in the first place!
Make Accessing Benefits As Easy As Possible
Too many organizations navigate their benefits in ways that are unnecessarily confusing, complicated, or outdated, such as having employees use a pen and paper to hand-select their benefits packages. To save all parties some stress and a headache, automate whatever you can! That's where a quality HRIS, such as GoCo, comes in handy. Let us worry about the tedious stuff so that you can focus on working on whatever it is that your team does best!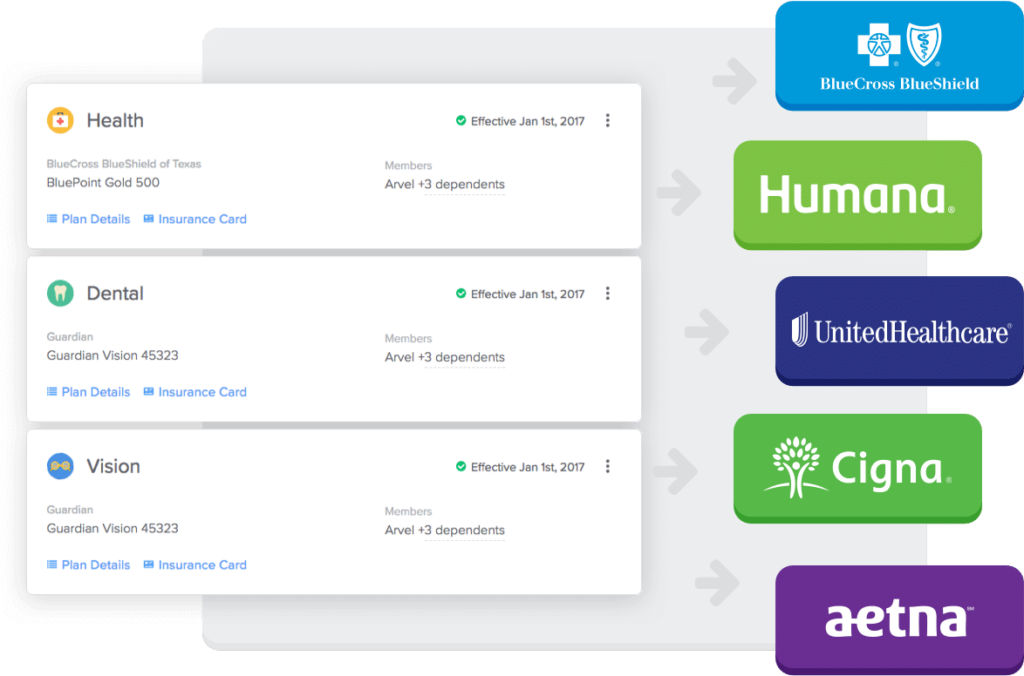 Diversify Your Benefits Programs
There is really no way to create an effective one-size-fits-all solution of benefits. Everyone leads different lives with different coverage needs. The key to offering impactful benefits that your employees can take advantage of is customizability. By increasing the range of what your benefits can do for your team, they are far more likely to keep them in mind and use them when they see fit!
Monitor The Use of Benefits
Keeping track of how your employees are using their benefits is absolutely necessary to ensure that you are offering the most valuable packages to your team. If utilization is looking a little low, make sure your team is aware of their benefits using the other suggestions within this article. If you've established that your team is well aware and utilization is still low, consider what changes can be made to your packages so that you can equip your employees with more useful coverages. 
Fully Explain Benefits to Each New Hire
A new hire is essentially a blank slate. Make sure you lay down their benefits options in a crystal clear manner directly upon hiring them. Walk them through their options and make sure they actually understand what is available to them so that they can make the best decisions for them. By ensuring this understanding early on, you'll likely eliminate some confusion later on as they spend more time with your organization.
Choose One Benefit to Spotlight Each Month
Highlighting one benefit per month is an easy and fun way to keep your benefits options fresh on the minds of your employees. If you have something similar to a company newsletter for your team, executing this should be easy - just devote one section to your benefit of the month! Make sure to include coverage details and package options so that your team is reminded of exactly what that benefit means for them.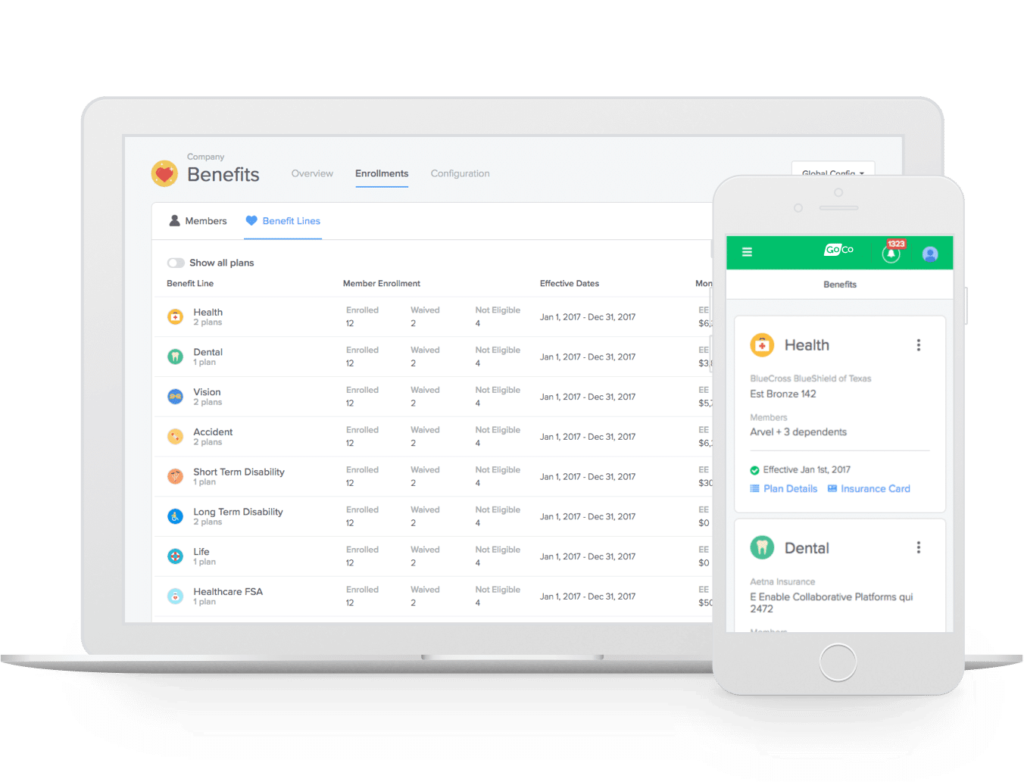 Use a Modern HRIS for Benefits Administration
With easy to use, at-a-glance benefits administration features in your HRIS like GoCo, there will be no confusion as to what your organization's benefits actually are, what you pay, and exactly what coverage your employees have! Check us out and see if GoCo is the right fit for your company.
-------------------------------------------------------------------------------------------------------------------------------
Getting benefits right is super important from both the employee and HR perspective. Offering proper coverages makes your employees feel more secure in their decision to contribute to your organization. We hope these suggestions help you get your employees to increase their knowledge and usage of the benefits that are available to them! After all, your team is always there for you. Fine tune your benefits and be there for them as well.