= 50)" :class="navScrolled ? 'lg:mt-20' : 'lg:mt-32'" x-transition >

Blog Articles
How to Price Your Virtual Event
Figuring out how much to charge for your virtual experience or online workshop may be a difficult decision, especially when so many new variables are at play.
Figuring out how much to charge for your virtual experience or online workshop may be a difficult decision, especially when so many new variables are at play. But don't worry! We've created a simple guide that encapsulates everything you need to know when pricing your virtual experience. 
Let's look at establishing the right expectations, determining relevant costs, finding the value of your virtual event, and choosing the suitable pricing model.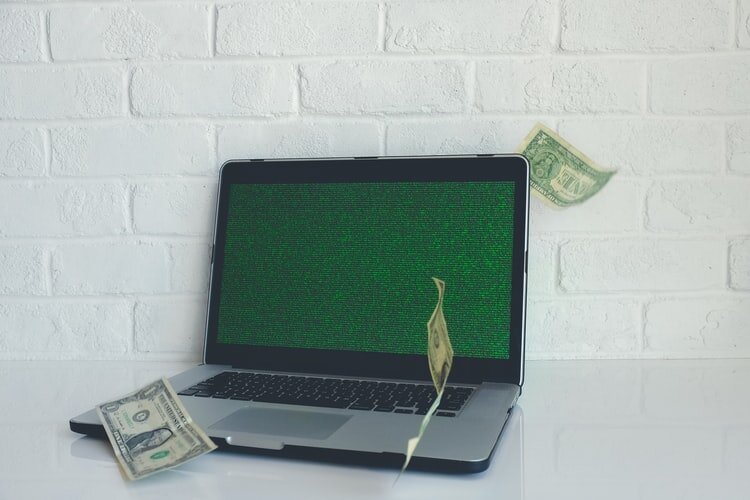 Set Up Realistic Expectations
First, you need to set realistic expectations on what you can charge for your virtual event. This means you need to consider the value your event will bring your audience. What are people going to take away from this experience? Or, more specifically:
Will they be learning a new skill or technique?

Will participants have a good time?

Will they be contributing to a worthwhile cause?

Will participants feel better connected with each other? 
Thanks to these questions, you can understand what you're bringing to the table and learn to communicate this with your audience. Besides, you know yourself best! If you've previously hosted corporate or consumer experiences (through Facebook and Eventbrite), this will also add to the value of the virtual event you're offering today. Moreover, comparing the pricing of your events to similar ones in the market can give you a greater understanding of how to price your events. And if you are moving a previously in-person event to a virtual platform, this should help you realize that you don't need to lower your price too much because what you're doing is equally as valuable online. Once you determine how to measure your value, the rest will fall into place.
Consider Your Expenses
But wait! Before you figure out how much to charge, you'll need to make an accurate estimate of what your costs will be. After all, you still want to turn a profit. This means accounting for the following:
Do you require specific software for your virtual experience?

Will you be pre-recording or editing video content?

Do you need specialized equipment such as cameras, microphones, and ring lights, to name a few?

Does this event provide the audience with specialized workshop kits?

And will participants need a list of items they should purchase beforehand?

Are there giveaways or swag bags that audience members may win?

And will there be delivery costs to consider for that merchandise?
Answering these questions will give you a quick assessment of the potential costs of hosting your virtual event. As a side bonus, these points will allow you to decide what pricing model fits your expenses most while creating a good revenue stream. You might consider reflecting the price of your overhead costs at a flat-rate fee and then charge per attendee: more on that in the next section.
How can you turn a profit by hosting virtual events? It's about choosing a suitable pricing model. 
Choose Your Pricing Model
Lastly, you need to decide what pricing model fits your virtual experience best. There are numerous virtual event pricing structures, but we'll be looking at the three most popular formats you can choose from: per person, per hour, and a multi-tiered model.
Per-Person Pricing - This would mean that you charge a flat fee per person or screen for attending your virtual event. For example, $12 per person for a virtual mixology class.

Per-Hour Pricing - For virtual experiences, per-hour costs could be calculated by determining your annual salary expectations, given your billable hours per year as a freelancer. Therefore, you could charge $200 per hour for your virtual event. Here is an excellent infographic on how to calculate this amount.

Tiered Pricing, A tiered pricing model is the most popular way to price virtual events. Thanks to the flexibility of the virtual landscape, you can set prices in tiers allowing for your event to remain affordable while presenting excellent opportunities to scale up. For example, if you hold Virtual Murder Mysteries, you could charge in the following tiers: Tier One (up to 25 participants): $250.00Tier Two (up to 60 participants: $350.00Tier Three (up to 90 participants): $450.00
Endless Possibilities
We hope this comprehensive guide provides you with the clarity you need to price your virtual experiences. Remember that in the end, the pricing structure you choose should be easy to use and easy to replicate, but it should also complement your virtual event. And don't worry; nothing you decide on today will be set in stone! The landscape for virtual events includes endless possibilities for growth, and you can change your pricing method as you continue to evolve and attract new customers. Ultimately, it's about finding what works best for you and your team!
Do you want to know more about how to price yourself? Check out our super-practical Q&A blog with tips from Phil Villeneuve, a professional musical bingo host who talks about (1) his experience in organizing and hosting virtual events, (2) remaining confident as an online host and (3) finding the value in what you have to offer!
Recommended Posts