= 50)" :class="navScrolled ? 'lg:mt-20' : 'lg:mt-32'" x-transition >

Blog Articles
Why You Should Offer Juneteenth as a Company Holiday [+ 8 Ways to Celebrate]
An HR Pro's perspective on how to use the Juneteenth anniversary as an opportunity to evolve and reaffirm your company values
Updated June 4, 2022
With Congress' 2021 vote to make Juneteenth (June 19th) a federal holiday, we've created a guide for HR and Employers on commemorating the holiday in the workplace (whether you're remote or in-person). In addition to a quick recap on the history of Juneteenth, we want to serve as a resource for HR managers everywhere by providing ideas for honoring Juneteenth in the workplace - even if your workforce is still remote!
What is Juneteenth and why it is important for HR and employers to acknowledge and recognize this holiday?
Despite the signing of the Emancipation Proclamation that formally freed enslaved people two years prior, about 250,000 people remained enslaved in Texas - which was one of the most isolated slave states. On June 19, 1865 Gordon Granger, Union general, arrived in Galveston, Texas with the federal orders that all of the enslaved people there were free.
It became an official state holiday in Texas on January 1, 1980. Although it's not yet a federal holiday (The National Juneteenth It was an observed holiday in 47 states and Washington, D.C but not a federal holiday until Wednesday, June 16th of 2021.
It's the most popular annual celebration of emancipation from slavery in the United States, yet isn't known by many Americans despite being celebrated like other barbecues and parties around independence - like the 4th of July.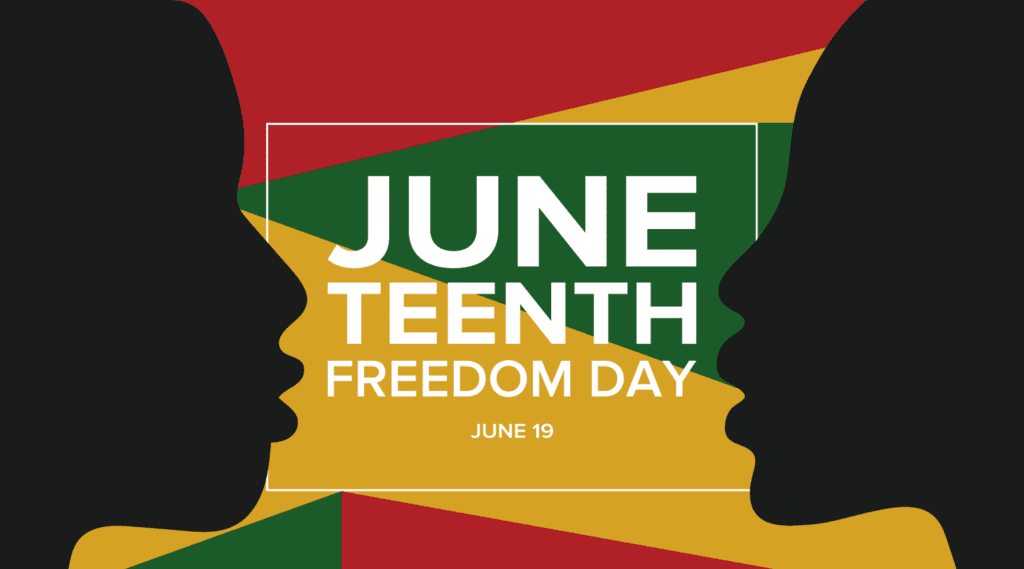 Why You Should Offer Juneteenth as a Company Holiday
Events surrounding the murders of George Floyd, Ahmaud Arbery, and Breonna Taylor have compelled many employers to want to be more deliberate in how they approach and reflect on history and their own role in combating racism.
But why is Juneteenth important holiday matter to HR professionals and the companies they work for?
According to Juneteenth.com, it's a holiday that should be "focused on education and self-improvement", which is an important part of your role as an HR professional. There are no laws or rules about which holidays if any you have to give your employees. The company holidays you celebrate can be a statement about what you value. Looking at the holidays you provide through a new lens of equality can reaffirm your company values, and give you a chance to demonstrate a willingness to evolve and learn.
The fight for racial equality is far from over. Ending racism should be currently very much in all of our crosshairs, and we, as a society, cannot take our foot off the gas. We have to do better. Celebrating Juneteenth as a company can be a reminder to ourselves and to our employees that we need to keep making strides to be anti-racist and to have tough conversations.
The benefit of giving company time off is for people to spend time with their family and friends while championing days that are important. Changing or even adding celebrations can give you an annual reminder of the continued work that needs to be done. Responses like "but we always have these certain holidays off," is not a good enough reason to remain stagnant.
As HR professionals, we must keep looking at making improvements. That's why we recommend developing a Diversity and Inclusion task force. Having a task force makes supporting diversity a constant in our culture. Consider adding Juneteeth to your calendar this year to give people the time to reflect on how your company and employees can do better for the Black community (as well as other marginalized groups.
But let's be real - adding Juneteenth to a company calendar and giving people the day off is not the place to stop, it is one small mile marker on a cross-country journey of continuous improvement. In the age of COVID-19, as we are reimagining work and productivity - why can't we reimagine what it means to take the day off and remember the end of slavery and how much further we have to go.
Having a fully digital HRIS means that making updates to company holidays, employee handbooks, or any other policies can be done in seconds - e.g. If you'd like to add a new company holiday to your PTO policy and circulate that information, or if you'd like to update your policies remotely.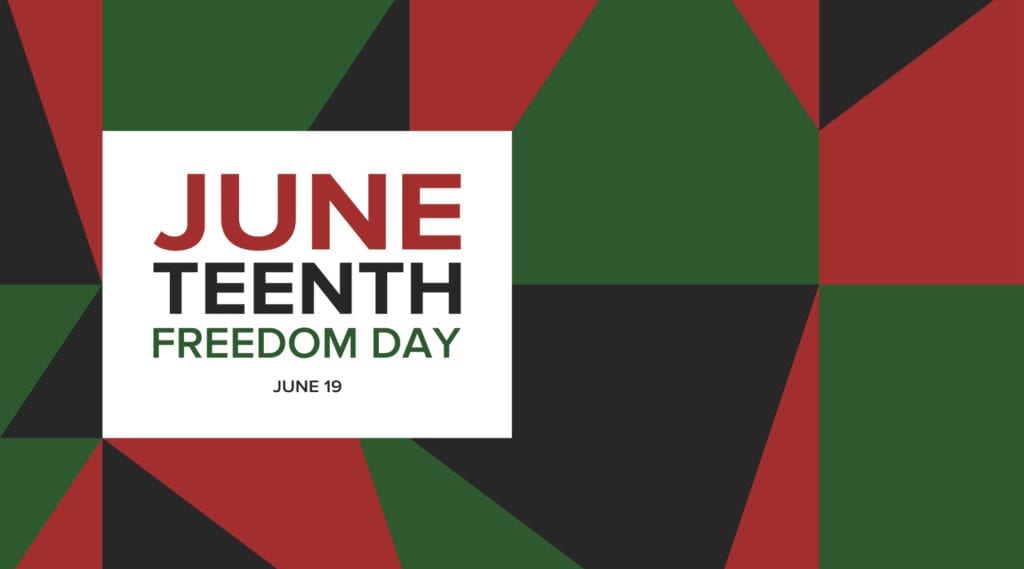 How can HR recognize and honor the holiday, even if the office is still remote?
From education to action, there are a number of ways that businesses and employees can recognize Juneteenth. Here are just a few ways:
Offer PTO for Observance: Whether people use their time off for volunteering, educating themselves more about the holiday, or rest, offering PTO is one of the biggest ways to recognize the holiday.
Volunteer at Local Events: Although many events have likely gone remote, for businesses that are back in the office, this can be an excellent day for team volunteering. Even if you're not in the office, companies can recognize the holiday through donations or similar charitable acts and contributions.
Self-Educate: Junteenth.com offers a much more detailed "History of Juneteenth" reading that can highlight how the celebrations have looked over the years. They offer even more information in their "About Juneteenth" section.
Attend Virtual Events: There are generally a number of virtual events including demonstrations, virtual tours, presentations and more taking place during the week of Juneteenth.
Discuss DEI Efforts: Continue to open up a racial dialogue and continue educating employees. Consider using this time for reflection to understand what are the experiences of racial and ethnic minorities in the company? People of different religions? People of different abilities or sizes? Diversity, equity and inclusion efforts fall short when they feel like one-day isolated events in an environment that lacks inclusion any other day of the week.
Invite virtual speakers: Activists, historians, and authors who are experts in civil rights and racial justice and reform are just a few examples of people who can be invited as speakers. The local library may be another resource - they can often share materials or host workshops, in addition to any other services around the holiday.
Show Films: "The Look" is a film from Proctor & Gamble about racial bias, and there are even supporting materials to help the film be a point of discussion and learning in the workplace.
Identify growth opportunities: DEI is an ongoing and continual improvement effort that goes far beyond one day. How can you connect this holiday to the broader organizational efforts? How can you continue to learn and grow? Consider having an open discussion or roundtable around these topics. Perhaps there is a need for policy changes or updates to processes.
And if you do need to make updates or create new policies, GoCo can help you easily create, sign, complete and track all of your documents in one place. Creating "Magic Fields" allows you to place text fields, drop-downs, and signature fields in the spots where something needs to be filled in by an employee.