= 50)" :class="navScrolled ? 'lg:mt-20' : 'lg:mt-32'" x-transition >

Blog Articles
Org Charts + Team Directory Enhancements
Org Charts: visualize your company hierarchy in the GoCo Platform
Explore GoCo's Organization Chart and Team Directories!
With our organization charts and team directories, you can now easily visualize your company's hierarchy with an interactive org chart. You can zoom and pan the org chart to explore your entire company.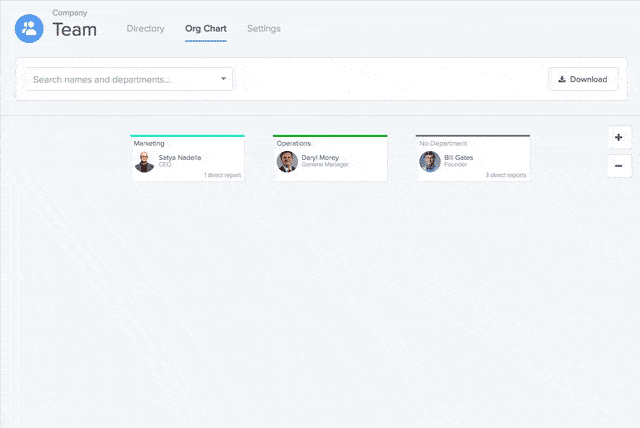 Searching the org chart is a breeze.  Simply type the name or department you're trying to find, and the org chart will automatically navigate you to that person or department!
Want to export and use the org chart in a presentation?  Simply click Download and a PNG image of the org chart will be saved to your computer.  You can use that image in Powerpoint presentations, emails, or even print it out!
Team directory access for employees?
We also made some improvements to the Team page that are available to all GoCo clients for free.
All team members can now login and view the company's directory by accessing the Team page.  Only basic information (like name, work location, department, and managers) are shared with employees.
Don't worry!  All sensitive employment and personal information will remain hidden from those team members who don't have access to it!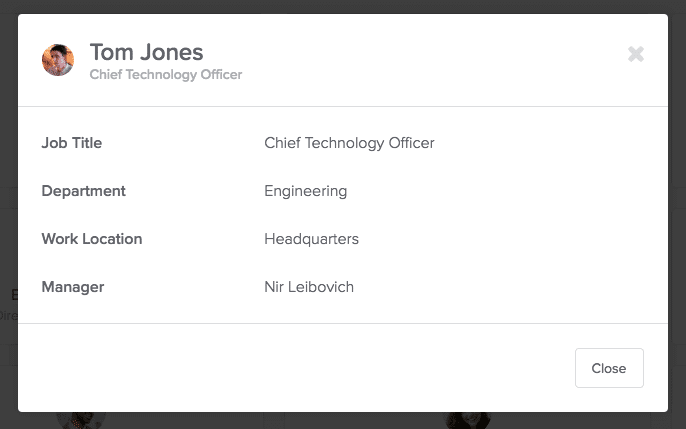 Your team can choose to share their contact info?
Each team member can also share their email and phone number with their coworkers by opting-in on their profile or during onboarding.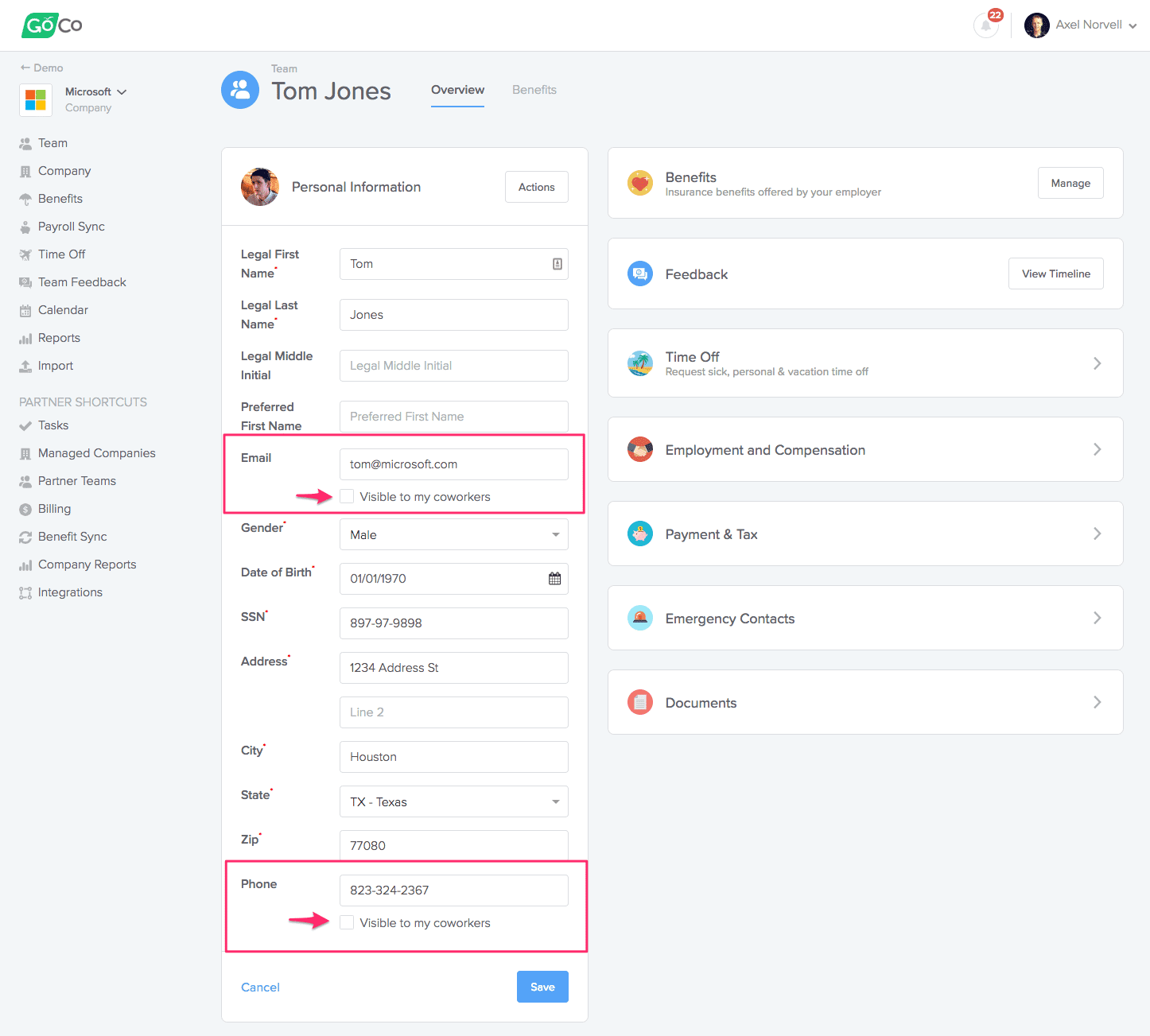 Bonus: Emojis for birthdays, work anniversaries and time Off?? ✈️
The Team page will now tag team members with an emoji for certain events happening during the week!  These emojis are a fun way to keep your team informed of important events related to their coworkers. Here's an example of each event that can appear:
? Birthdays: It's Tony's birthday this week on Nov 25!
? Work Anniversary: It's Celest's 3 year work anniversary on Nov 27!
✈️ Time Off: Rebecca will be out of office until Nov 28!
Here's how it looks on the Team page:

Have questions or feedback?  We want to hear it!
We've love to hear your thoughts on GoCo's Org Charts and the new Team page improvements.  If you have any comments please contact us and let us know!