= 50)" :class="navScrolled ? 'lg:mt-20' : 'lg:mt-32'" x-transition >

Customer Stories
QuotaPath Customer Story
How QuotaPath Shifted from Manual HR Tasks to Streamlined Bliss with GoCo
GoCo has really held our hands through everything. We really see GoCo as our partner, not just a service provider.

Darby Dupre ∙ Product Operations Manager ∙ QuotaPath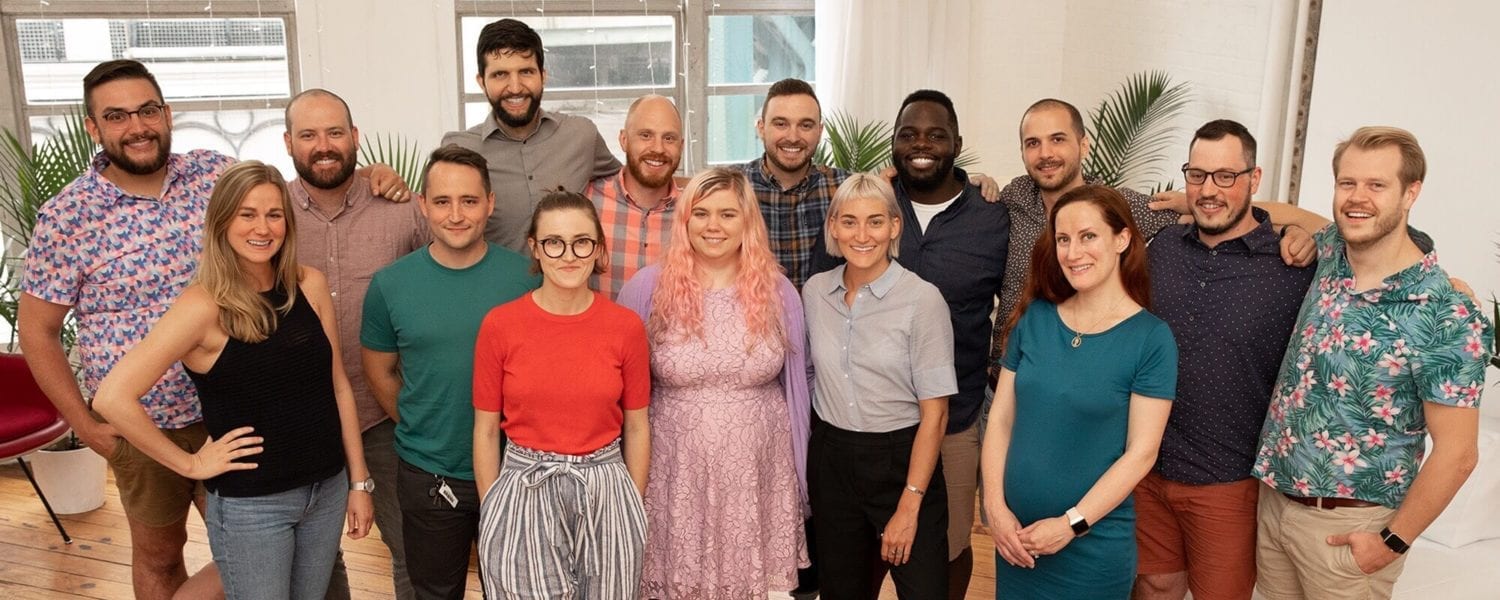 Darby Dupre knows a thing or two about contributing to a positive company culture, especially when it comes to minor details within the HR department that can have a major impact on the employee experience.
As the Product Operations Manager at QuotaPath, a sales performance management software provider, Darby recognizes that in order to deliver a high level of service to their clients, they must first hone their own internal performance. Streamlining their HR department has been a major contributor.
We sat down with Darby to see how she's using GoCo to shift away from time-consuming manual HR processes in favor of a simplified, automated experience.
Who Is QuotaPath?
Founded in April 2018, QuotaPath is a leader in commission tracking software for salespeople.
"The world of sales reps is very manual when it comes to tracking commissions," notes Darby. "Many of them use spreadsheets they've hacked together themselves and don't realize they contain errors."
Having led SaaS sales teams for the past ten years, the founding team developed QuotaPath to put the power of commission tracking back into the hands of the individual sales rep.
"We wanted to empower them to understand their finances so they can perform better and stay motivated."
The company has been in the early stages since its founding, and went live on August 1st,  2019 for general availability, to much acclaim. They received multiple user signups, including four of their main customers that switched from their biggest competitors, along with a few mentions in online publications.
The Manual Challenges Before GoCo
Before partnering with GoCo, QuotaPath's HR duties followed a manual process using spreadsheets and paperwork without systematization. While this is often viewed as a complexity for the average HR professional, Darby is filling the role without a background in HR.
"There are so many layers of HR: the hiring aspects, onboarding, training, benefits, payroll... Benefits is definitely one of the most confusing things and processes that I've been tasked with."
However, being in the business of helping sales organizations replace spreadsheets and paper trails with streamlined software, QuotaPath decided to take a page from their own playbook and do the same in their HR department.
How GoCo Simplifies HR for a Non-HR Professional
Straddling the gap between HR and product marketing, Darby's multiple hat-wearing role is common in startup businesses, which was one of the biggest catalysts in shifting to automated technology.
"HR is so confusing. I feel like it's like an onion, and I'm like the chef vigorously chopping it with tears streaming down my face."
Having been tasked with recruiting, hiring, onboarding, payroll, and benefits admin, Darby relies on her dedicated GoCo rep to help her navigate the challenges and save time in the process.
For onboarding, Darby sends out a link to the new hires on Day 1, and it takes her about ten minutes to onboard each person. It's also a win for the new employee who doesn't have to spend much time filling out paperwork on their first day.
Darby is also considering using GoCo to implement the PTO feature and is particularly excited about being able to create different PTO policies depending on the employee.
One notable experience that stands out to Darby is when they were preparing to add an HSA as an employee benefit. "GoCo really held our hands through that process as we figured out what the employer contributions should be and getting it all set up. We really see GoCo as our partner, not just a service provider."
Now, Darby can go into the benefits overview to pull numbers regarding contributions. Having all their benefits together in a single place and syncing their data to their payroll provider has made the entire experience less daunting.
From an employee's perspective, Darby recalls her experience in working for companies that didn't have GoCo to streamline and organize the enrollment process.
"As an employee, I'm always referencing my benefits tab. I like having a place where I can see my plan details, especially if I don't have my insurance card on me. I can come in get my member details, no problem."
Final Thoughts: QuotaPath Found a Better Course with GoCo
To Darby, GoCo isn't just a service they use, but rather a partner in the journey. QuotaPath has explored other HR software as they were making changes to their employee benefits, but all paths led them back to GoCo.
"The level of service we get is unprecedented," shares Darby. "They never make me feel like I don't know what I'm talking about. They're patient, understanding, and always available. I always know that my questions are going to get answered in a timely manner, and I really appreciate that, as things move so quickly in a startup environment."
QuotaPath
Success simplified
| | |
| --- | --- |
| Core Business | Sales Performance Tracking |
| Year Founded | 2018 |
| Location | Philadelphia, PA; Austin, TX |
| Workforce | 17 employees |
| Became a GoCoNut in | 2018 |
| Biggest HR Challenge | Navigating HR without HR experience |
| Website | https://www.quotapath.com/ |
Schedule a Demo