= 50)" :class="navScrolled ? 'lg:mt-20' : 'lg:mt-32'" x-transition >

Blog Articles
Six Top Tips for Recruiting Millennials
Recruiting millennials brings conscientious and hard-working digital natives to the workplace.
by Pam Loch, Loch Associates Group - May 24th, 2023
Millennials get a bad rap. 
The media would have you believe those born between 1981 and 1996 are over-sensitive and under-motivated. But that statement fails to capture the reality. 
After all, this conscientious generation is the first to be considered 'digitally native' and, with 39% having attained a bachelor's degree or higher, perhaps the most educated in a diverse range of specialisms. They will account for 75% of employees by 2030, so attracting them to your organization is not just a great idea. It's a necessary one.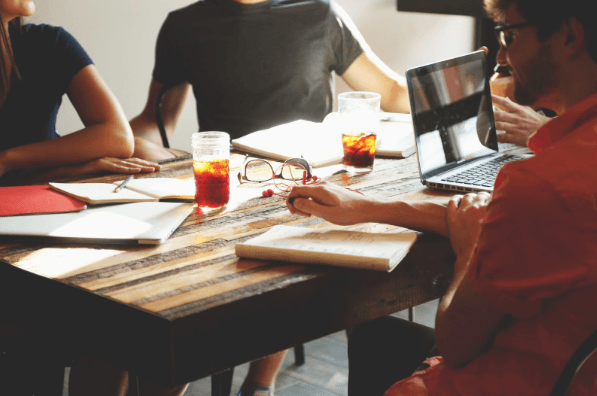 But getting them through the door will take more than just a salary and a healthy medical insurance plan. In this article, we will explore the top tips and benefits for recruiting the tech-savvy generation known as millennials.
Let's start by defining that generation.
What is a millennial?
Millennials - also known as Generation Y - include anyone born between 1981 to 1996. With an average age of 33.5, this generation has begun to step into parenthood fully and has been in the workforce long enough to forget what a college summer feels like.  
Now it's time to discuss the benefits of hiring millennials in more detail.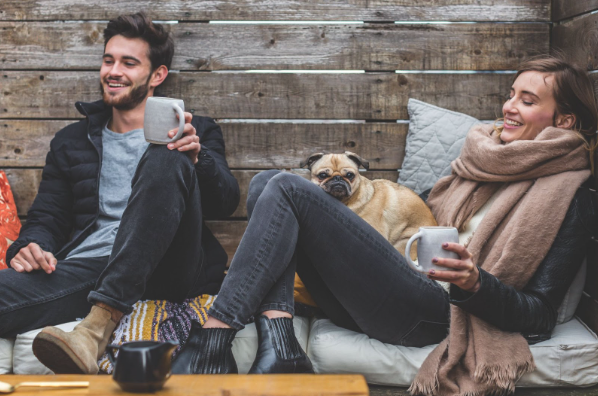 What are the benefits of millennials to a business?
Having experienced analog and digital eras, millennials are digitally savvy and have an exciting perspective on the ever-changing workplace. They know the latest trends that are out there and can confidently explain what a meme, GIF, or hashtag is without glancing at their notes.
As perhaps the best-educated generation to enter the workforce, millennials can bring far more to your business than a penchant for social media. Many young professionals have university degrees and advanced training, making them some of the most qualified individuals in the market. You can put this level of skill to good use for your company. After all, millennials have proven that they're willing to learn.
Their natural aptitude for technology, social media, and creativity means that millennials are also some of the most ambitious employees. They are self-starters, entrepreneurial in spirit, and hungry for success — traits that make them ideal candidates for small businesses.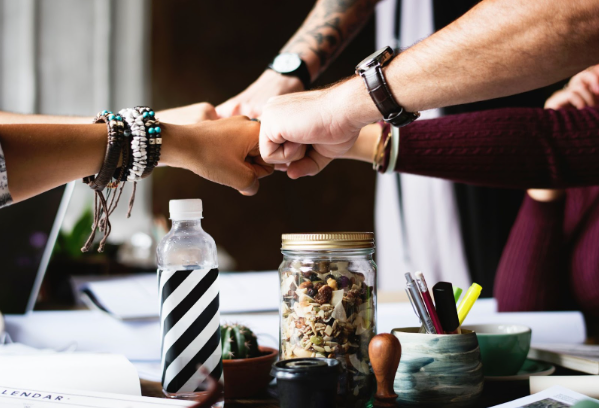 Millennials can often provide creative and innovative alternatives to processes, products, and functions since they don't have the baggage that comes with decades of work experience or traditional knowledge. The fact that they use digital tools and technologies further helps them innovate naturally.
A final reason why hiring millennials is a wise idea is that they're good at seeing the bigger picture, encouraging them to be flexible and adapt. Millennials have grown up in an era of constant change, and this unpredictable environment has taught them how to adapt quickly. However, this also means they're not afraid to change jobs if they see no growth, which is often mistaken for impermanence.
6 Strategies to recruit millennials
To attract millennial employees, business owners should think beyond the obvious perks, such as a good salary and a comprehensive medical insurance plan, to more original and resourceful benefits.
Here are some essential tips to effectively harness the force of this generation in your business:
1. Get clear on your values
Millennials have different expectations from other candidates when it comes to finding the perfect job, with a preference for fulfilling roles that give them a sense of purpose. 
As an employer, it's vital that you're able to demonstrate how their work can and will make a positive impact - whether that's within the business itself or, more widely, within the community.
After all, as part of its Consumer PR Culture Report, 5W Public Relations found that 83% of millennials want brands to align with them on values that matter to them.
Their desire to find value is the main difference between hiring millennials versus other generations. As most millennials take on side jobs or hobbies supporting their income, they often choose a day job that best reflects their stance on social and political issues.
Knowing that the business is aware of social issues - and how they can contribute to positive change - drives this generation to deliver, benefitting the company as a whole.
2. Establish a sense of community
Having a great culture is one of the most important aspects of a company regarding your reputation amongst prospective employees. Potential applicants will want to get a feel for this when considering a role, and existing employees need to know that you prioritize people ahead of profit. Building a solid culture fosters loyalty and encourages employees to be more productive. 
You don't need to install a ping-pong table in every meeting room. Don't underestimate the value of fun when creating a bond – staff that enjoys each other's company and socializes together ultimately turns into more effective teams. 'Work hard, play hard' is true for this generation.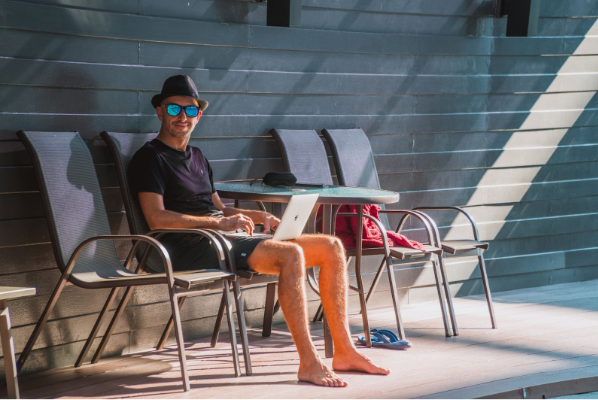 3. Go remote
The shift from office-based to remote work was arguably the most significant and crucial workplace and recruiting development of the last 10 years, maybe even 50 years. In 2019, according to the United States Census Bureau, roughly nine million people worked from home (5.7% of the population). Two years later, that figure tripled to 27.6 million (17.9%).
But even with the pandemic (hopefully) in our rear-view mirrors, the workforce isn't racing back to the office. Instead, having discovered the work-life benefits of ditching the commute and office politics, most millennials will want to maintain their ability to do chores between calls and work out when not working on a task.
Employers often mischaracterize that attitude as lazy, but plenty of studies have shown that working from home makes employees more productive, increasing output and reducing burnout.
We know this is quite a significant consideration for your organization. But it's also a big priority for your millennial candidates. Whether you offer remote work might determine whether that potential employee will click the 'apply' button for your position – or do so on your competitor's website.
4. Offer professional development opportunities
The ability to develop is also high on the priority list. This means more than just a good salary and ample benefits but also continuous learning, training, and development opportunities. 
To illustrate that point, a survey by Gallup revealed that 87% of millennials emphasize learning and development when looking for jobs. 
By offering additional training and opportunities to gain new skills and expertise, your millennial employees can help push your business forward and reduce employee turnover. Think about skill sharing between colleagues through one-to-one sessions or more extensive team seminars, as this also helps create a non-hierarchical work environment open to collaboration and where everyone voices new opinions. 
5. Keep things fresh
Innovation is attractive to millennials, as they're passionate about being at the forefront of their industry. Embracing new technologies and practices prevents stagnation and helps maintain excitement about the business, so make sure you equip your team with the best tools for the job.
6. Consider other perks
You don't always have to make grand gestures to get millennials through the door. Things like flexible working hours, additional annual leave, and volunteer days (during which the employee can dedicate their time to a cause in the community) can all contribute to an enhanced work-life balance.
And that, fundamentally, is what most millennials are looking for - an enhanced work-life balance.
The best bit?
These additional perks don't cost the earth but boost productivity. Putting perks into place can sometimes feel like you're rewarding your employees out of your own pocket. Instead, think about it like an investment that pays into your pocket.
A world of perks exists, so knowing which ones will appeal most to your employees can be tricky. Getting help from expert HR consultants is an excellent way to cut through the noise and find those that will benefit your team and your business.
Recommended Posts