= 50)" :class="navScrolled ? 'lg:mt-20' : 'lg:mt-32'" x-transition >

Blog Articles
Benefits Preview Available for Candidates!
Share a benefits preview with your new-hire candidates!
When interviewing a new-hire candidate or posting a job listing, sharing a preview of the benefits your company offers can be the thing that helps your company stand apart from the crowd.
With GoCo's Benefit Preview Links, sharing what benefits your company offers to new-hire candidates is easy!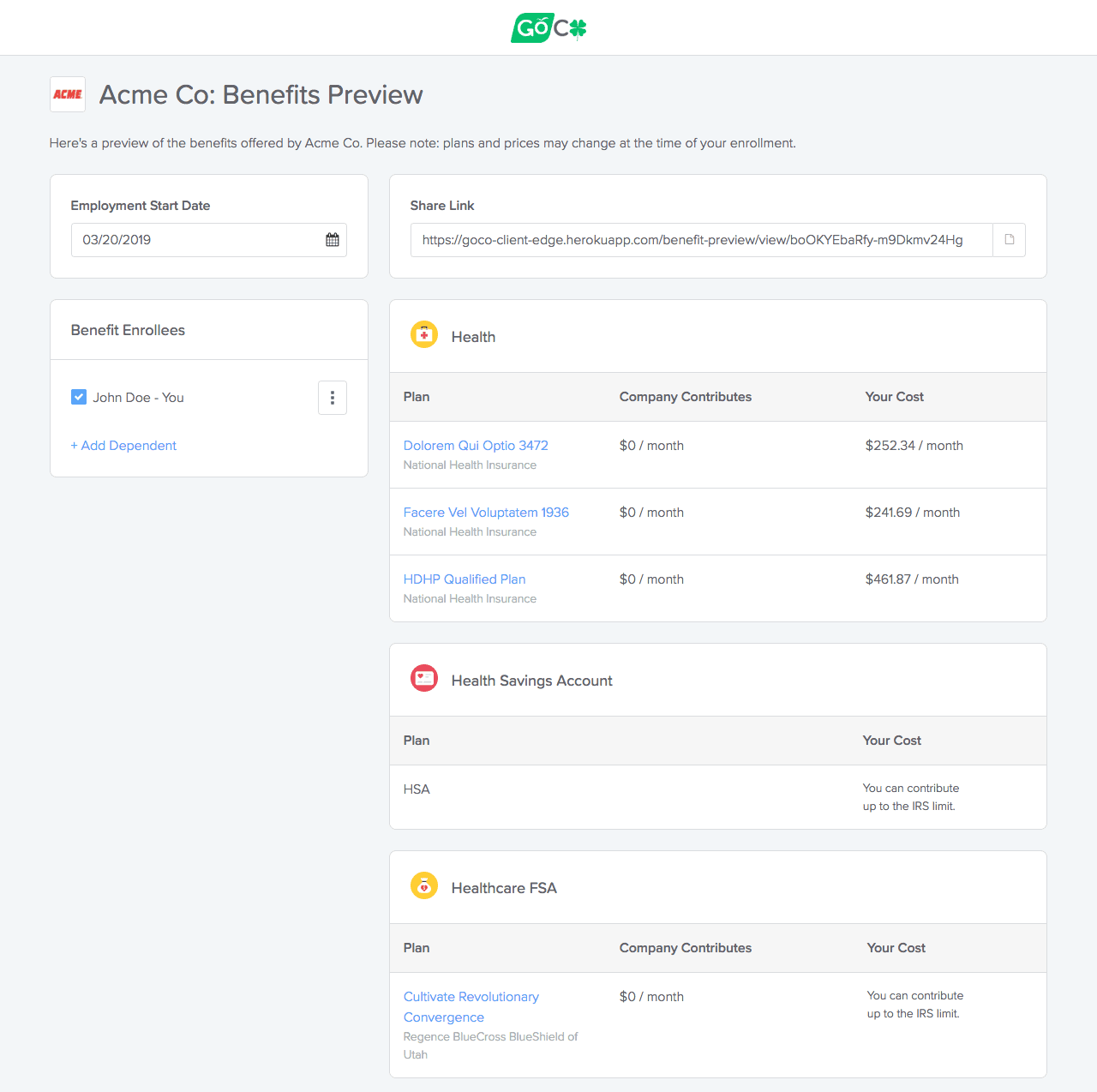 There's two different ways you can create a Benefit Preview Link.
Create a benefit preview for job boards
Sometimes you may want to just include a link in a job board for a specific role you're hiring for.  GoCo lets you create as many of these preview links as you'd like!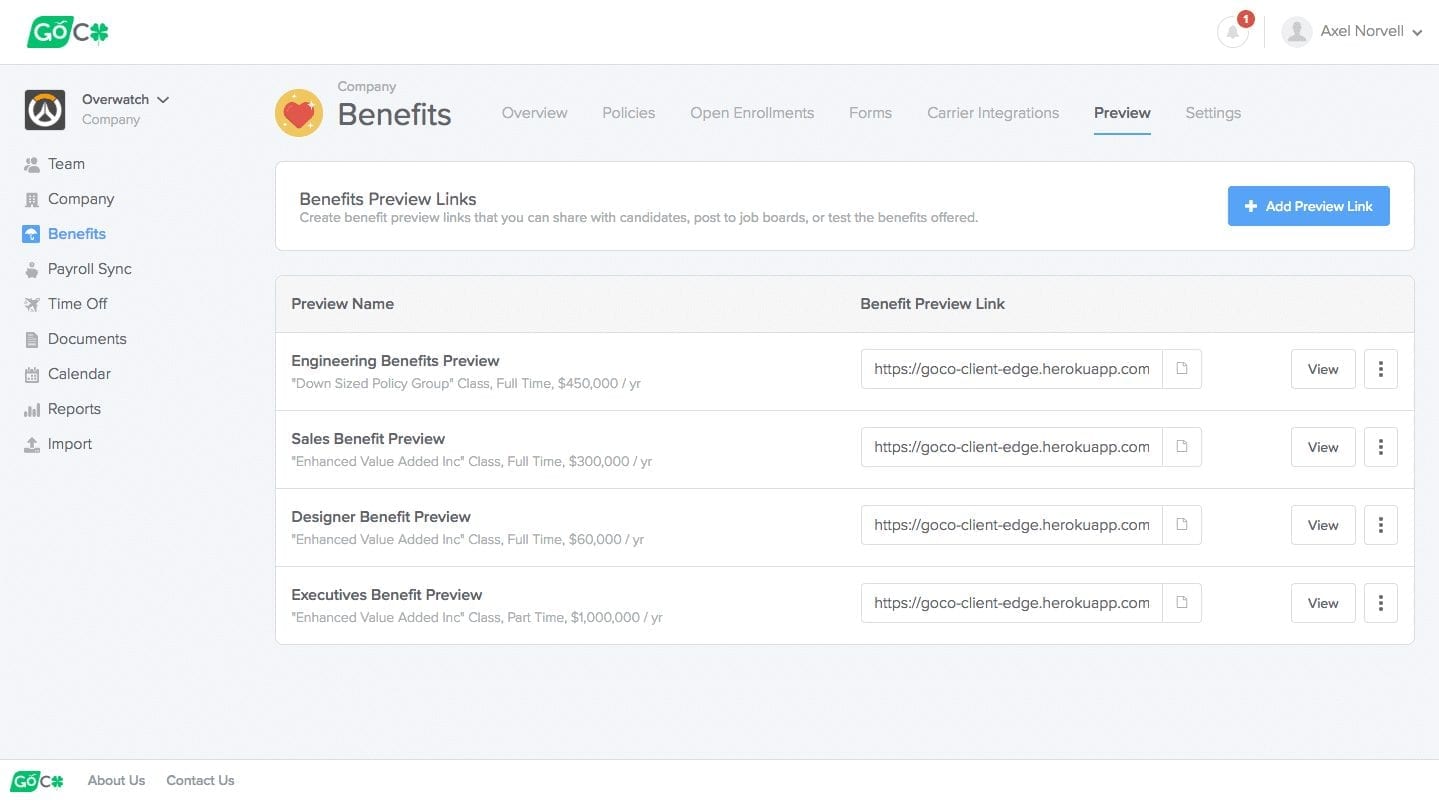 For example, you can create a link for "Engineering" new-hires, and another one of "Sales" new-hires and include these links in their respective job listings!
Candidates that click on the link will be asked to enter some basic information, and be able to preview the benefits and estimated costs offered by your company right away!
Create a benefit preview for a specific new-hire
In this case, you might already know the employment details of the new-hire, and you'd like to share a benefit preview based on their actual employment info.
To do this, simply start by adding a new employee in GoCo.  When you get to the benefits step, there will be a link you can copy and share with your new-hire candidate.  The candidate will be able to preview their benefit eligibility and costs based on the employment info you entered during the hiring process!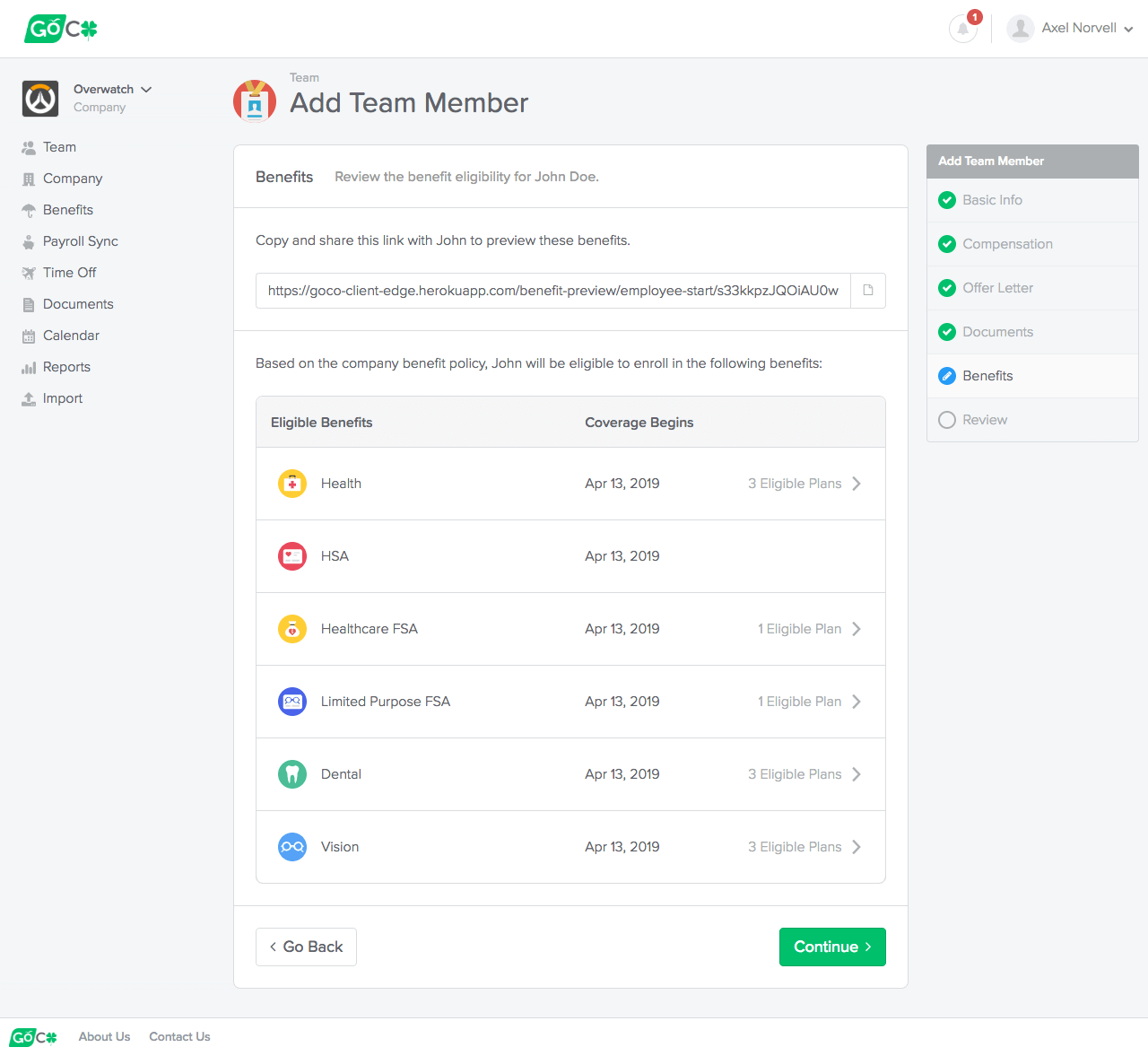 Start sharing your company's benefits!
If you're already using GoCo for Benefits, you can begin sharing your company's benefits today!  Just go to Benefits > Preview and create your preview to get started! Note: you must be an HR Admin with permissions to access benefits,
Not using GoCo?  You can reach out to us!  We'd love to show you how GoCo can streamline your company's benefits administration, and give your new-hire candidates and your employees an awesome experience that they'll love.  We'll even work with your existing broker.
As always, we'd love to hear your feedback!  Feel free to send that over to [email protected] ?