= 50)" :class="navScrolled ? 'lg:mt-20' : 'lg:mt-32'" x-transition >

Webinars
Step Up Your HR Game in 2023
Tactical Tips to Thrive as a Small HR Department
Presenters
Lori Kleiman SPHR, SHRM-SCP, Director of Human Resources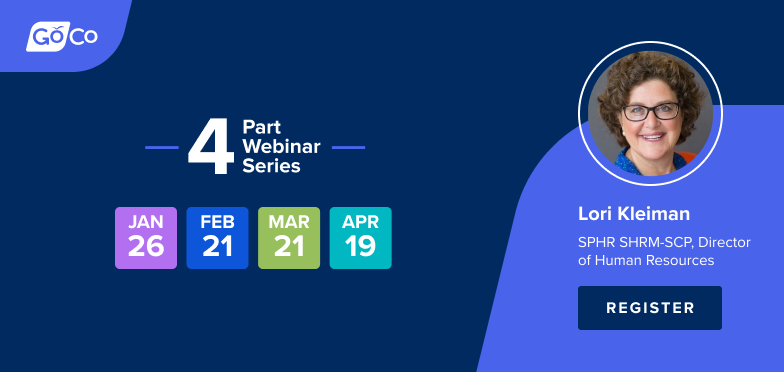 January 25, 2023 at 7:00 PM EST
The past few years have challenged HR departments around the world to adapt to a rapidly shifting workplace – particularly with evolving practices, policies, and expectations. 
The constant changes make it even harder to know what to update and how to stay compliant, forcing HR pros to prioritize admin work over strategy and engagement. This is especially true for organizations with small HR teams.
This series with Lori Kleiman, SPHR, SHRM-SCP (and expert in helping small HR departments thrive) will break down what you should focus on and give you practical advice on how to stay up-to-date on key compliance issues, recruit & retain top talent, and attain overall success as a strapped-for-resources HR department in today's world.
The powerful topics this series covers are:

Episode 1: New Year, New Handbook
Critical HR policies and employee handbook updates for the new year

Episode 2: Decoding the Fair Labor Standards Act
The ins and outs of paying people properly
Episode 3: Finding Top Talent
How to snag the best prospects in the crowd
Episode 4: Retaining Top Talent in Today's Market
Nurturing employee connection and engagement
Your Speaker:
*By registering for this webinar, you agree to be contacted by the host as a follow-up to the session.