= 50)" :class="navScrolled ? 'lg:mt-20' : 'lg:mt-32'" x-transition >

Customer Stories
Synstelien Community Services Customer Story
How an established group home provider in Fergus Falls streamlined all HR operations into one platform with GoCo.
"I've been very pleased with GoCo because they've evolved and changed as we've needed."

Jennifer Baker ∙ CEO ∙ Synstelien Community Services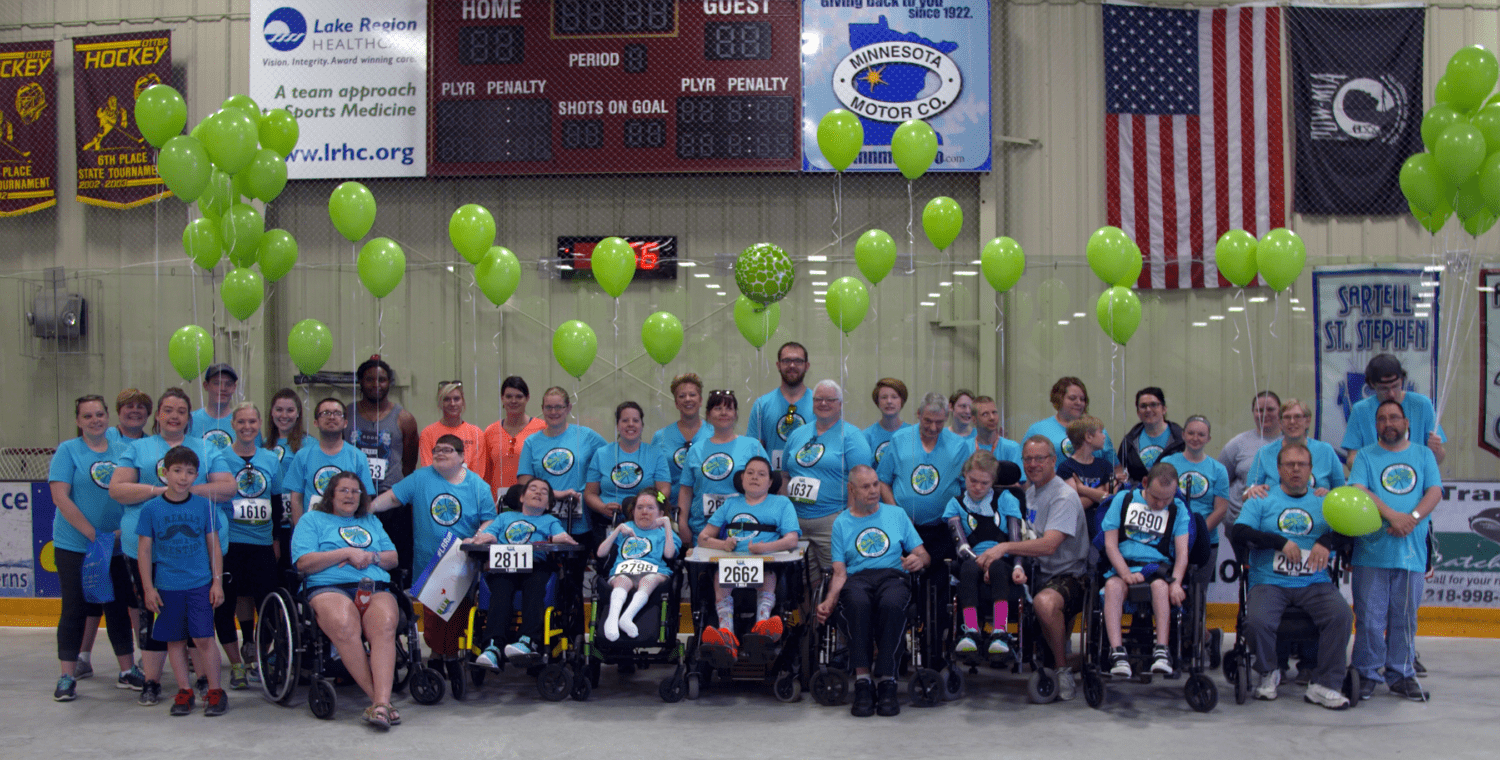 Based in Fergus Falls, MN, Synstelien Community Services is a licensed provider of residential services for adults with developmental, physical, mental health, and emotional disabilities. With eight group homes, they provide 24-hour care for 32 clients. Synstelien Community Services stands by core values of dignity, caring, knowledge, teamwork, and responsibility -- and they believe every person is valuable regardless of ability or resources and needs caring relationships. 
Before GoCo: Manual Data Entry and an Imperfect Fit
Synstelien Community Services was founded in 1996. After 19 years of manual HR management, CEO and HR manager Jennifer Baker expressed to her colleagues that it was time to take advantage of the newest digital offerings and upgrade to an online HR solution, both for her and her company's 75-80 employees.
From 2015 to 2017, Baker tried out an HR solution that ended up not quite meeting all of Synstelien Community Services' needs. The structuring of the HR platform itself, combined with the inefficiencies of processing renewals and increased costs, led Baker to wonder if a better solution was out there. In 2017, Baker and her company executives all took part in the search process for a new provider. 
Upon finding GoCo, Baker and her search committee were impressed by the HR solution's benefits broker and their customization offerings, specifically regarding their willingness to look into the Affordable Care Act.
"GoCo was willing to work with me to look at [Affordable Care Act] options," Baker said. "At the time,  GoCo was going to help us file and get connected with ACA. After having conversations, I also wanted GoCo to do the reporting and tracking side of it, and I was really pleased with the customization and flexibility they gave."
Since then, Baker and all of her company's employees—from high-level administrators to on-site employees—have been pleased with the change. GoCo's user-friendly platform, combined with the constant communication and short turn-around time during onboarding, offered a smooth transition that took less than a week for everyone involved. Because employees can now access and change their information online, Baker says they feel a sense of ownership and responsibility over their own HR functions as well.
After GoCo: A One-Stop Shop for Every HR Need
Document management and data entry were the primary driving factors that led Baker to GoCo. But since transitioning, Baker has taken full advantage of GoCo's services, and she now uses open enrollment, onboarding, payroll sync, PTO and ACA tracking, document management, and benefits administration. With 75-80 employees and a variety of home locations, employee schedules, employee classifications, and facility types, Baker says she appreciates GoCo's ability to customize services to her individual company's needs.
"We have a lot of complexities with the way that our employees work, and the different kinds of shifts and status that they can hold: part-time, on-call, temporary—it's all over the board," Baker said.

Adapting to COVID-19
Another need that GoCo anticipated for Synstelien Community Services has been adjustments to employee leave time in light of COVID-19. As an essential service, all eight group homes have remained open throughout the pandemic.
Baker says it's reassuring to know that GoCo has thought the COVID-19 paid leave tracking process through and that employees can access and review the relevant documents on the platform—as well as verify their leave selection—if need be.
GoCo's COVID-19 feature helped educate both Baker and her employees about the different leave options available for the company to utilize. While Baker says her employees already had an idea of their rights, the COVID-19 feature allows employees to have that information on hand to review at any time. After reviewing those documents, employees can then log on to request time off themselves and confirm their selection, to make sure the appropriate leave category is selected.
"If we've had any employees needing to go in, they could easily look at that new feature, and attest to the reasons [that they're taking EPSL]," Baker said. "It's been nice because the request comes straight to HR and we can walk through it and have those subsequent conversations with employees."
On the HR end, GoCo has all of the U.S. Department of Labor requirements already incorporated into the COVID-19 feature. HR managers are able to review, approve or deny, and run reports on EPSL and EFMLA for each pay period directly through GoCo. While Baker has only had to use EPSL a number of times and has yet to track any EFMLA, she says the onboarding and training process has been smooth for both the HR team and the employees.
As a proud user of GoCo's onboarding and document tracking tools, Baker was also elated by the ease of transitioning employee onboarding online. In an industry with an almost 50% turnover and with the pandemic limiting the number of on-site administrative employees, virtual onboarding greatly simplified the company's hiring process. Now, during the COVID-19 pandemic, all of Synstelien Community Services' employees can onboard online and begin doing essential work as quickly as possible.
"Especially during this time where we've had to do so much work remotely, new employees have been able to add their photo, get all their information uploaded, and all their documents signed virtually," Baker said.
Final Thoughts: Customization Is Key
Reflecting on Synstelien Community Services' transition to a new HR solution, Baker says that GoCo was truly the only platform to satisfy the needs of each of her company's different departments. According to her, the ability to perform all functions in one platform—from benefits enrollment to employee onboarding to maintaining I-9s and W-4s—is truly priceless.
"I think it's important for a business to continually look at their customer's needs and ask if they're meeting them, and I've been very pleased with GoCo because they've evolved and changed as we've needed," Baker said. "For the things that GoCo offers, I'd have to hire several people to manage that stuff manually. It's saving us a lot of money and a lot of time that we can have people doing other things."
Synstelien Community Services
Supporting People with Disabilities
| | |
| --- | --- |
| Core Business | Health Care |
| Year Founded | 1996 |
| Location | Fergus Falls, MN |
| Workforce | 75-80 |
| Became a GoCoNut in | 2017 |
| Biggest HR Challenge | Manual Data Entry / Lack of Flexibility |
| Website | http://www.scslife.com/ |
Schedule a Demo