= 50)" :class="navScrolled ? 'lg:mt-20' : 'lg:mt-32'" x-transition >

Blog Articles
Top 10 Virtual Team Building Activities & Work Party Ideas for Halloween
Halloween is one of the best holidays when working at a colocated office. Activities can be a great addition to team-building initiatives.
Halloween parties and activities are some of the best parts of working in a colocated office, but they can also be a great addition to remote and virtual teams as part of their team-building initiatives.
The work-from-home revolution is about keeping the best parts of office culture and getting rid of the worst. We've been working hard to bring the Halloween spirit to remote and virtual teams. Our mission and passion are to make work suck less, and we are also trying to make Halloween the spookiest ever for virtual, hybrid, and remote teams everywhere.
Below is a list of events and activities we know can make this a reality.
List of Halloween Themed Team Building Activities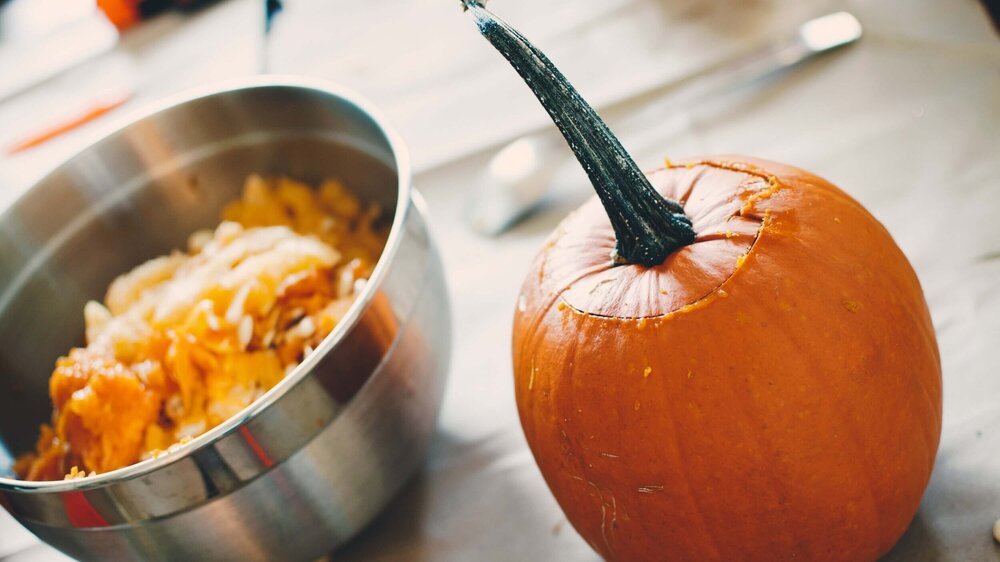 Carve a pumpkin together! Nothing says Halloween like a spooky Jack O' Lantern. Each of your team members carves a pumpkin, and you decide as a group which one is the spookiest (and the best). This would be a great activity for your virtual Halloween party.
David, our experienced tour guide, takes you on an interactive tour of Edinburgh's harrowing past full of intrigue, history, and scares. Your team has to pay close attention to our host's stories to win quiz points and level up or face the ghastly consequences.
No historical knowledge is required, but a brave heart is! Not only is this virtual event a super fun example of great Halloween-themed team-building games, but it is also a great opportunity for your team to explore the historical sights of the Scottish capital and build problem-solving skills together.
3. Virtual Halloween Costume Contest
Here is a freebie from our team! A virtual Halloween costume contest is a must-have in your team-building tool kit. It's as simple as it sounds. Have your team join a virtual call in costume and decide amongst yourselves which one of your costumed colleagues was most scary or creative in their choice of attire.
You could even have a theme, a point system, or subcategories (like the funniest costume). This content can be as varied and unique as your workplace culture. Don't forget to send the winners something special, like a gift card or a small gift.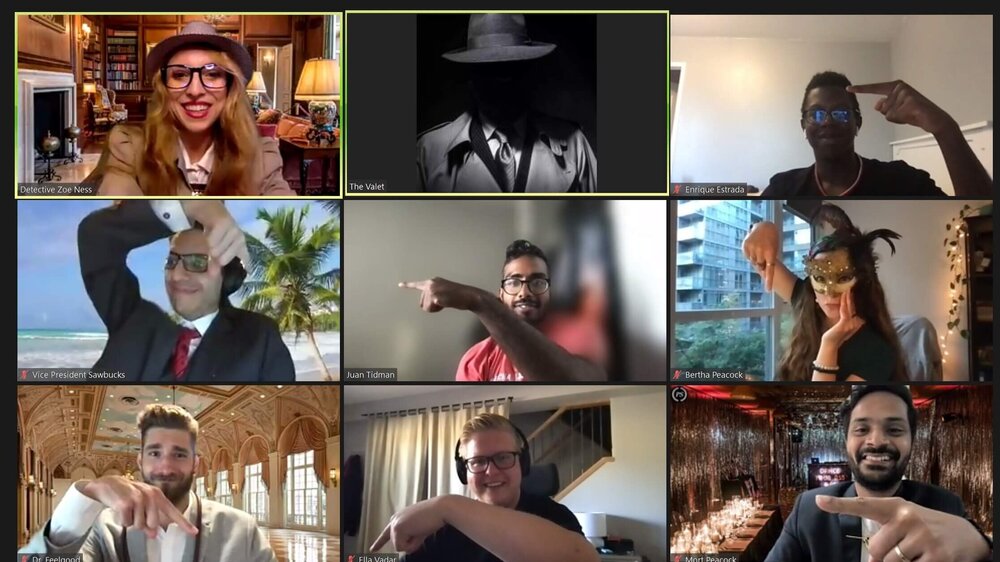 Here is a little (imaginary) bloodshed to add a splash of seasonal menace to your virtual Halloween. If you like murder, intrigue, and dastardly plots to be part of your Halloween-themed team-building games, then you're at the right place.
You and your team can have access to our experienced and beguiling detective, who will host and take care of every clue (and every detail) of your murder mystery so that you can let loose and experience a bit of interactive drama. It is great and accessible to build collaborative relationships amongst your team. We handled the difficult and stressful organization, so all you have to do is be ready to solve a mystery!
Free Template for Halloween Virtual Team Icebreakers from
5. Home Office Decoration Contest
In a similar vein to a virtual Halloween costume contest, your remote team can compete to see who has the spookiest home office decorations. Whether it be a monitor festooned with cobwebs or a grizzly skull as a paperweight, there are lots of ways for your team to show their personality, ingenuity, and their Halloween spirit. As far as inexpensive, low-stress Halloween work ideas go, this is a great one!
Does anyone want Cookies? Your team can meet up with our resident baking prodigy Lorena and learn how to make delicious Chocolate Chip Cookies. "Nom! Nom! Nom!" as a certain blue monster likes to say. No baking knowledge is required. Just drop in, and we will show your team how to make gooey, chewy cookies that will make you say, "Oh, that's good!".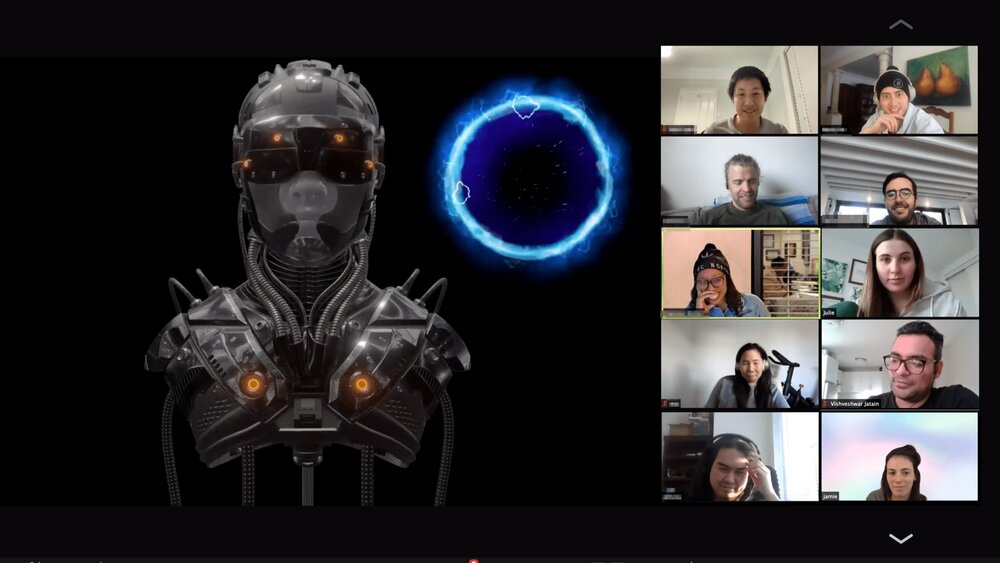 Just like a regular escape room, the entire team can participate no matter where they live, from the comfort of their own home office. In these escape room experiences, including the Apollo 13 mission and a zombie apocalypse, your team must solve riddles, enigmas, and puzzles before the clock hits zero.
In all the breathless excitement, your team will better learn each other's strengths and personalities so as to be able to work better together. This is one of our most popular workplace Halloween games.
Take a journey through Prague during the Black Death and other plagues with one of our plague doctors. Plagues and pandemics, as we all know by now, are one of the most terrifying things that can happen. We are offering you and your team a unique chance to experience its many manifestations throughout the history of one of Europe's most gorgeous cities.
During this pre-recorded, live-commentated virtual event, you will get a high-definition view of European history from the comfort of your home. This is one of the most unique and engrossing Halloween team activities offered online for fall 2021.
Your team will be offered an experience of consciousness tarot that aims to help your team to stay inspired and motivated. There will be an icebreaker and a brief lesson on the history of tarot.
It involves a period of guided meditation, then a chance for anyone who wants one to get a personal reading. It is a relaxing, introspective, and judgment-free experience, so your team can destress and get to know themselves and each other.
10.  Virtual Halloween Movie Marathon
Some of our fondest Halloween memories, besides trick or treating and going into a candy coma on a school night, were watching Halloween movies. It is hard to keep trick or treating as we get older, and we already have too much candy as it is, so a great way to keep the Halloween spirit alive as adults is to marathon Halloween movies.
It doesn't have to be horror movies, and it doesn't have to be alone. With Metastream, you can watch movies like Hocus Pocus and Halloween town with the whole team at the same time. This is a great way to spend Halloween in zoom with your team.
Free Template for Halloween Virtual Team Icebreakers from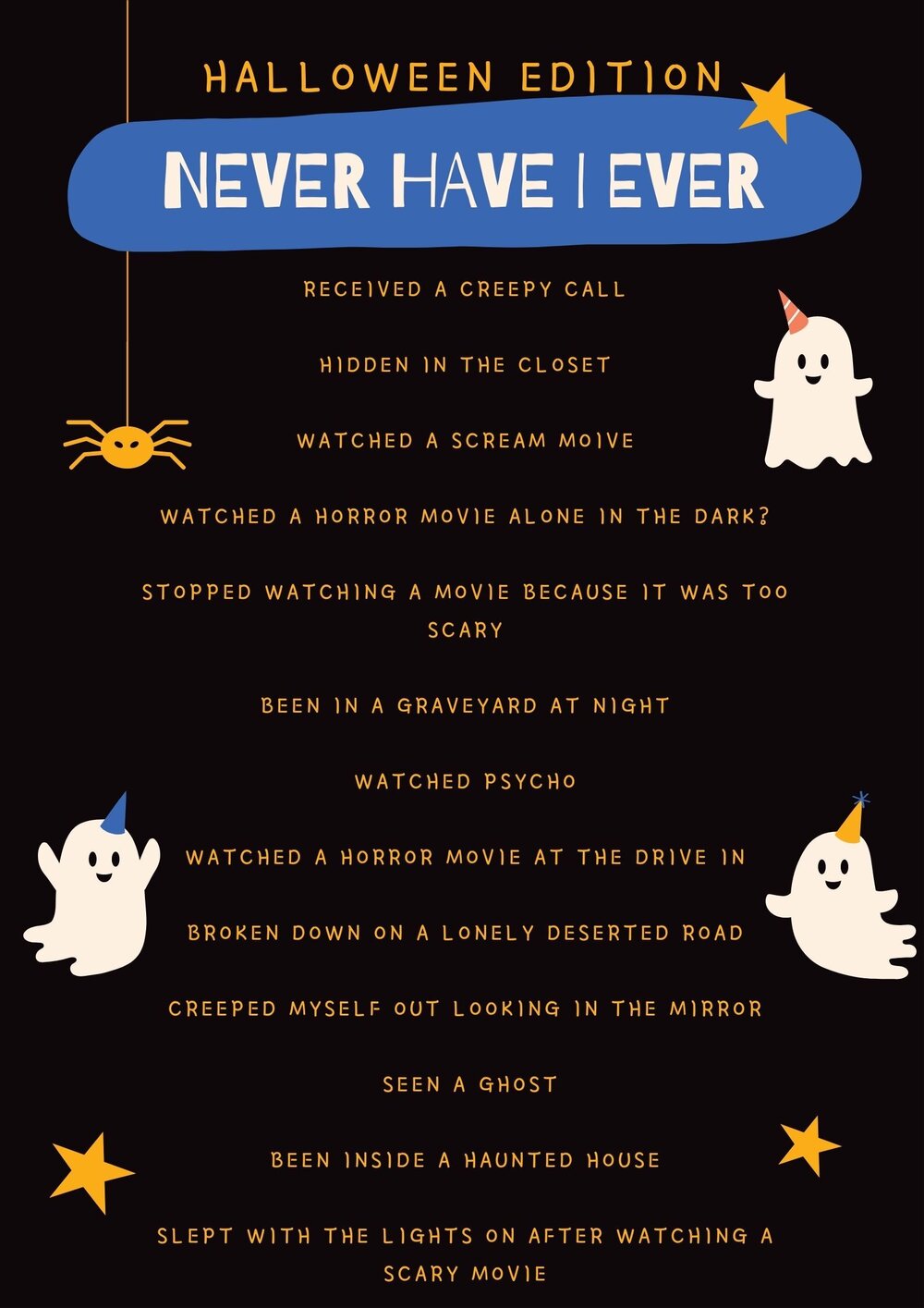 Recommended Posts