= 50)" :class="navScrolled ? 'lg:mt-20' : 'lg:mt-32'" x-transition >

Blog Articles
8 Ways to Commemorate Work Anniversaries (Remote & In-Person!)
How to make your team feel valued and celebrated on their work anniversaries
The key to any successful organization is employee appreciation. After all, the goals, numbers, and work done by your company means nothing if not for the people making it happen. Part of showing your gratitude for your employees includes taking note of the time they have spent with your organization and all of the hard work that they have completed. Celebrating work anniversaries is an awesome way to make sure that your team knows just how important they are, as well as the time and dedication that they've given to your company. Here are some ideas, both remote and in-person, to make work anniversaries special!
Remote
Digital Card From the Team

Sending your employee a digital card that's been signed by you and your team is a simple and easy way to commemorate a work anniversary! Consider doing something else along with this to up the effort a bit, such as sending them flowers or a gift basket, but a digital card with a heartfelt and personalized message can go a long way for making an employee feel seen by their employer!
Check out GroupGreeting, a virtual service that specializes in digital cards with group access! Their key features include unlimited signatures, unlimited pages, the ability to add photos and images, a digital PDF copy, an eco-friendly approach, and no advertisements on the cards!
You can opt to purchase a plan based on your organization's size and needs, but an individual card costs $4.99!
Note/Letter From Company Leadership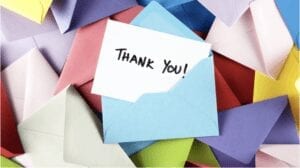 Recognition from leadership can go a long way in making an employee feel seen and appreciated. In honor of your team member's work anniversary, make sure your leadership is informed of the wonderful contributions they've made to the organization and have them write a personal thank you for their time and efforts. You can execute this on any scale depending on the size of your organization. If it's small enough, a note straight from the CEO will definitely make the anniversary memorable. However, if your operation is a bit larger and personal recognition from the C-Suite executives isn't exactly feasible, recognition from department leadership will be just as effective and special.
Stipend/Gift Card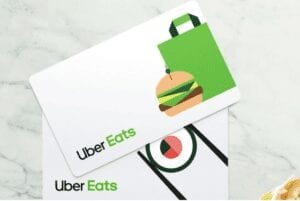 Some form of a monetary bonus will always be appreciated across the board, and there are a couple of different ways you could go about this. The first would be a plain old bonus added to your employee's paycheck! Set aside money for these bonuses in your organization's budget and give out what you can afford - it'll go a long way! A second idea would be to send your team member an Uber Eats voucher so that you can virtually take them out for a meal! This is a COVID-friendly spin on a tried and true treat. Lastly, get to know some of your employee's favorite places to shop. Then simply get them a gift card from one of those locations! Taking the extra step to get to know where your team member enjoys shopping lets them know that you're present and that you genuinely care about them and the time that they've spent with your organization!
Employee Spotlight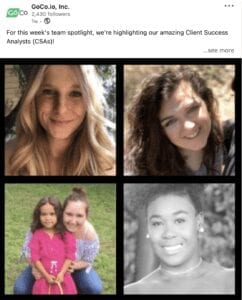 Here at GoCo, we've recently started featuring employee spotlights to highlight the incredible people who make our magic happen. You can implement this into your organization on a personal level to commemorate work anniversaries! Feature the celebrated employee on your company's social media profiles and highlight their role and key contributions! By publicly acknowledging and expressing gratitude for employee contributions, your organization establishes itself as a people-centered place to work. Not only does this do wonders for company reputation, but it keeps your team uplifted as well.
In-Person
Decorate Their Workspace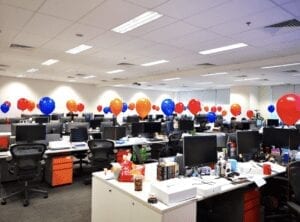 If you're back in the office, surprise your employee by jazzing up their desk of office for the day! Before they come in, get the balloons, streamers, and flowers ready to go so that your employee walks into a festive little oasis, just for them. If you have a spirit committee, this would be a great assignment for them to take on! To really get your team member in the spirit of their work anniversary, it could be fun to even get them a little crown, pin, or something else to wear for the day so that the whole office knows that it's their special day!
Give Them the Day Off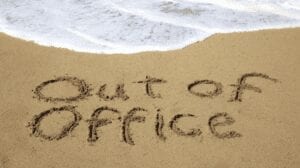 If possible, let your employee celebrate their work anniversary by not coming to work at all! With some preparation beforehand, this can be done - make sure their calendar is blocked well in advance and redistribute their projects for the day! They'll be sure to appreciate this opportunity to celebrate by spending time with family and friends, doing an activity they love, or even just relaxing and recuperating.

Take Them Out to Dinner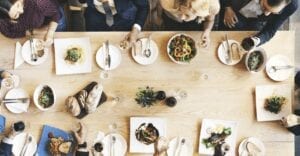 Earlier on in this article, we suggested sending your employee an Uber Eats voucher to take them out for a meal virtually. However, if you're all vaccinated, comfortable, and you find a spot with adequate social distancing measures, consider actually treating your team member to a nice dinner! Who doesn't love getting wined and dined while reviewing their contributions and achievements? Not only does this bridge the gap between employees and upper-level management and strengthen that bond, but it also serves as something for the team to look forward to and to work towards! 
Throw Them an Office Party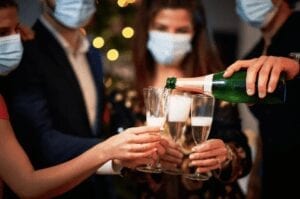 For work anniversaries, end the day with an office party! Bust out the decorations, snacks, and get the music going so that your team can adequately celebrate the star employee! This idea is a little more challenging to execute with COVID, so be mindful of safety guidelines. Make sure your team is vaccinated, wear masks, and maintain social distancing while still keeping that sense of support and community! There's no reason a COVID-friendly office party can't be a blast - celebrate your employee's work anniversary while having fun and staying safe!
---
There's plenty of great ways to make work anniversaries a memorable event for your team, at a variety of price points and effort levels. We hope you find this list of ideas useful and that some of these suggestions fit the means of your organization! Pass a "happy work anniversary" onto your team, from us here at GoCo!