= 50)" :class="navScrolled ? 'lg:mt-20' : 'lg:mt-32'" x-transition >

Blog Articles
21 Statistics on Working From Home & Remote Work in 2023
Check out the latest data and statistics on remote work and its impact on employee engagement, mental health, company culture, and more in 2023
If you're an employer considering work-from-home policies moving forwards, an employee interested in staying remote past the pandemic, or a People Ops leader looking to improve their employee engagement, you need to stay up-to-date with remote work!
Here are 21 statistics about remote work you need to know in 2023. Keep reading to get data-backed answers to your most pressing questions about remote work.
Looking for more updated information? Here is our retrospective and analysis about the Great Resignation in 2023.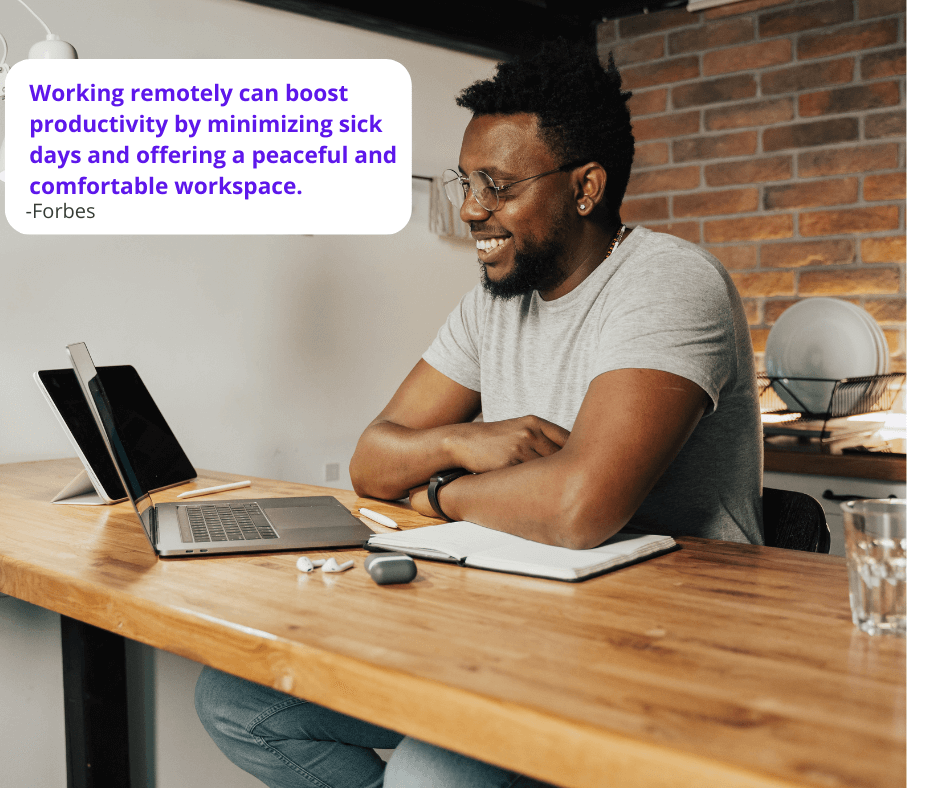 Key Remote Work Statistics 📊
40% of Americans prefer full-time remote work

Employers could lose up to 39% of their workforce, forcing a return to the office

80% of workers believe remote options help them take care of their mental health

Only 25% of employees believe empathy in their workplace is sufficient

Remote employers report increased productivity (42%) and efficiency (38%)

Remote managers still own 70% of their team's engagement levels

37% of remote workers don't feel connected to their peers

50% of Gen Z remote workers struggle to communicate with peers
77 Critical HR Statistics For 2023
Discover the latest trends, benchmarks, and data-driven insights that will empower you to make informed decisions and drive organizational success. Don't miss out on this invaluable resource – download your copy now!
1. How Many Remote Workers Are There In 2023?
Between 2019 and 2021, the number of people working from home tripled. TechRepublic reports that "51% of all knowledge workers worldwide are expected to be working remotely, up from 27% of knowledge workers in 2019."
2. How Many Companies Plan to Stay Remote?
Kona's survey of 200 managers across 150+ organizations shows remote work is here to stay. Over 30% of organizations plan to stay remote moving forward, while half plan to retain a hybrid model even when the office is safe.
3. How Many Employees Want to Keep Working Remotely?
The latest Harris Poll survey of 2,063 adults indicates 40% of Americans prefer full-time remote work. Just over a third want a hybrid model split between the home and the office, and 25% of the US workforce would rather return to the office full-time.
4. What Will Employee Churn and Employee Retention Look Like?
Business leaders and industry experts have resorted to calling a recent trend the "Great Resignation." According to Jérôme Mackowiak, director and advisory in the Gartner HR practice, "forcing employees to go back to the on-site environment could result in employers losing up to 39% of their workforce."
GitLab uncovered similar numbers in their Remote Work Report 2021, with 52% of global knowledge workers considering leaving their company for a remote role. If remote work were suddenly not an option, a third of the 4,000 employees surveyed would quit.
5. How Does Remote Work Affect Employees' Mental Health?
Most US knowledge workers reported mental health issues in response to the Covid-19 pandemic. Luckily, a recent FlexJobs survey of 1,500+ respondents indicates that over 80% of remote workers believe greater work flexibility helps them better manage their mental health.
"Allowing employees to work flexibly can significantly reduce the conflict that we all experience between our personal and professional lives, and better equip everyone, regardless of their career level, to take better care of their mental, emotional, and physical needs," shared Sara Sutton, CEO and of FlexJobs.
Read more about how proactive self-care activities can aid mental health when working from home and boost employee morale.
6. What Does Remote Work Mean for Work Flexibility?
Flexible work options were nearly unheard of previous to Covid-19. The Pew Research Center polled 5,858 US adults working remotely for the first time to see if this had changed. The results were stunning. 49% of the new remote workforce in the US reported enjoying greater work flexibility. Nearly half of the American workforce had more options in choosing their workplace and work hours. 38% of new remote workers also found balancing work with family responsibilities easier.
7. What Do Employees Believe Has Changed the Most Since They Started Working Remotely?
Buffer partnered with Doist, Remotive, and We Work Remotely to poll 2,300 remote employees. When asked what had changed the most in how they work, 41% of respondents said it was their collaboration and communication methods, 22% noted it was just their location, and 20% highlighted changes in their work hours. About 10% also reported significantly changing how they do their work.
8. What's the State of Virtual Meetings In 2023?
There are more virtual meetings than ever, and they have great potential for continuous improvement. In fact, 4 in 5 home workers report attending more meetings than previously at the office. Slido's survey of 1,500+ remote workers also reveals 61% believe online meetings can be more engaging than face-to-face meetings.
9. How Has Remote Work Affected Company Culture?
Diving headfirst into remote work following the spread of Covid-19 hasn't always automatically led to great remote culture. Over 60% of employees note the transition to work-from-home has significantly changed their organization's culture, according to Randstad's survey results. Nearly half of remote workers note connecting with their company's values is now harder. "There's a real disconnect between the way companies are using technology to stay connected but failing to connect on culture and values," says Carolyn Levy, president of Randstad Technologies.
10. What's the Link Between Remote Work and Transparency?
Nearly 4,000 global remote workers shared their thoughts with Git Lab about the topic. 34% of respondents reported that greater transparency from leadership leads to a deeper feeling of belonging at work, while nearly 40% noted that increased transparency improved their sense of connection.
11. What role does empathy play in work-from-home?
According to BusinessSolver's State of Workplace Empathy, only 25% of employees believe empathy in their workplace is sufficient. That's despite 72% of respondents believing empathy drives employee motivation. In addition to this, 84% of CEOs believe empathy powers lead to better business outcomes.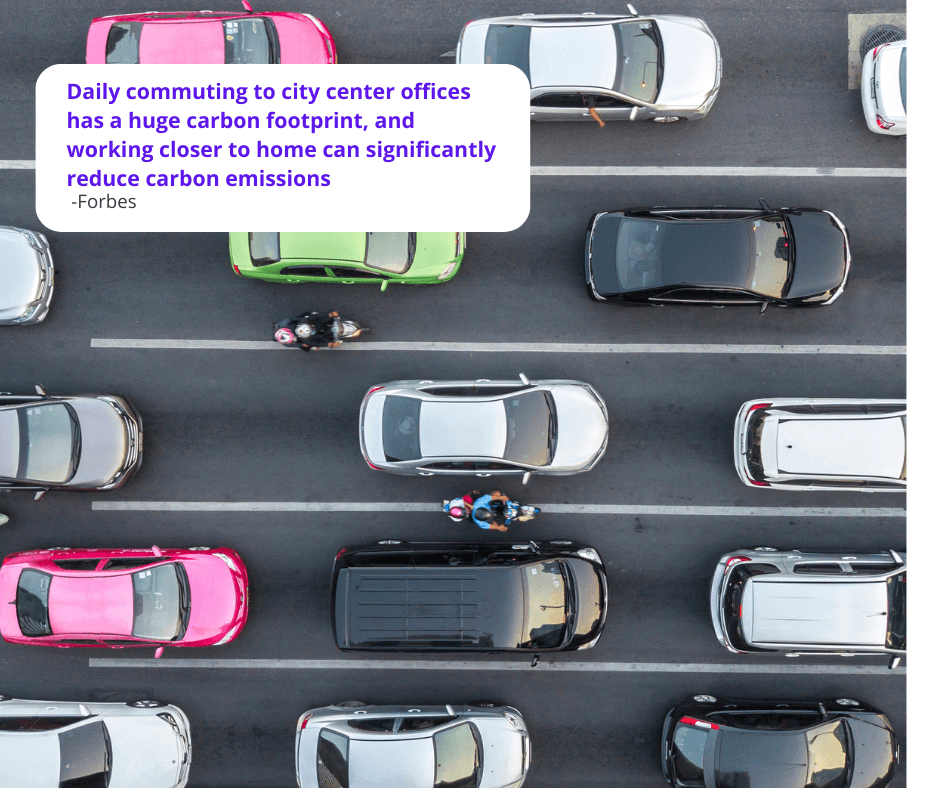 12. How Do HR, and People Ops Professionals View Remote Employee Engagement In 2023?
Over 60% of the respondents surveyed in a Numly poll report investing in their remote team's professional development to keep employees engaged and productive.  For Jim Lundy, CEO of Aragon Research, "employee engagement has become more crucial in the new normal of remote work. It's not a question of why, it's how." And for Brent Hyder, Chief People Officer at Salesforce, "An immersive workspace is no longer limited to a desk in our Towers; the 9-to-5 workday is dead; and the employee experience is about more than ping-pong tables and snacks."
13. How Do Employees Feel About Returning to the Office?
They ALL feel anxious. The Limeade Institute discovered that 100% of the 4,500 adult workers surveyed who worked in an office before the pandemic now feel stressed about returning to one. Their anxiety centered around pandemic safety concerns, the prospect of sacrificing work flexibility, and having to commute to the office.
14. What Activities Have the Highest Potential for Remote Work?
McKinsey used MGI's workforce model to analyze over 2,000 activities in more than 800 occupations and identify which have the greatest potential for remote work. The top three form a surprising trio. Indeed, updating knowledge and learning, working with computers, and thinking creatively topped the list, with up to 91%, 75%, and 68% in respective remote work potential.
15. What Are the Disadvantages of Remote Work?
After surveying 1,000+ remote employees across the US, LiveCareer drew up the official list of remote work disadvantages for employees. It includes home distractions for 59% of respondents and difficulties staying motivated at 45%, with issues with communication and collaboration bordering nearly 40%. Just over a third of those working from home reported feeling lonely. Other problems with remote work included struggling to unplug after work (32%), execute deliverables well (15%), or retain creativity (11%).
16. What Are the Advantages of Remote Work?
Despite the trials and errors of remote leadership this past year, employee satisfaction shot up in companies all over North America. LiveCareer discovered that out of the 1,000 remote workers they polled, 81% of American employees today enjoy working remotely. One advantage was improved work-life balance for 44% of respondents. Other benefits included feeling safer (40%), being more productive (29%), and being able to acquire new career-related skills (10%).
17. What Are the Benefits of Remote Work for Employers?
Work-from-home advantages aren't unique to employees, despite the avalanche of information on the topic. In fact, employers probably gain the most from a remote workforce! Those surveyed by Git Lab this year reported increased productivity (42%) and efficiency (38%) and a reduction in bureaucracy and politics (24%).
18. What's the Link Between Remote Work and Loneliness?
Unfortunately, some of your newfound remote work productivity may be lost due to increased alienation among your team. GitLab found that 37% of remote workers didn't feel connected to their peers. As Gallup puts it, "Loneliness is emotional. Isolation is structural. And your remote employees are likely experiencing both." Uncorrected, the two can derail workplace productivity by 21%.
"Loneliness is emotional. Isolation is structural. And your remote employees are likely experiencing both."
19. What Should Remote Leadership Focus on In 2023?
Gallup found that managers still define 70% of their team's engagement levels, whether their employees are remote or not. Recognizing and appreciating your employees' contributions helps create trust, and that trust is what drives engagement. To quote Nicole Bendaly in Forbes, "An individual is 12 times more likely to be engaged when they trust their leader."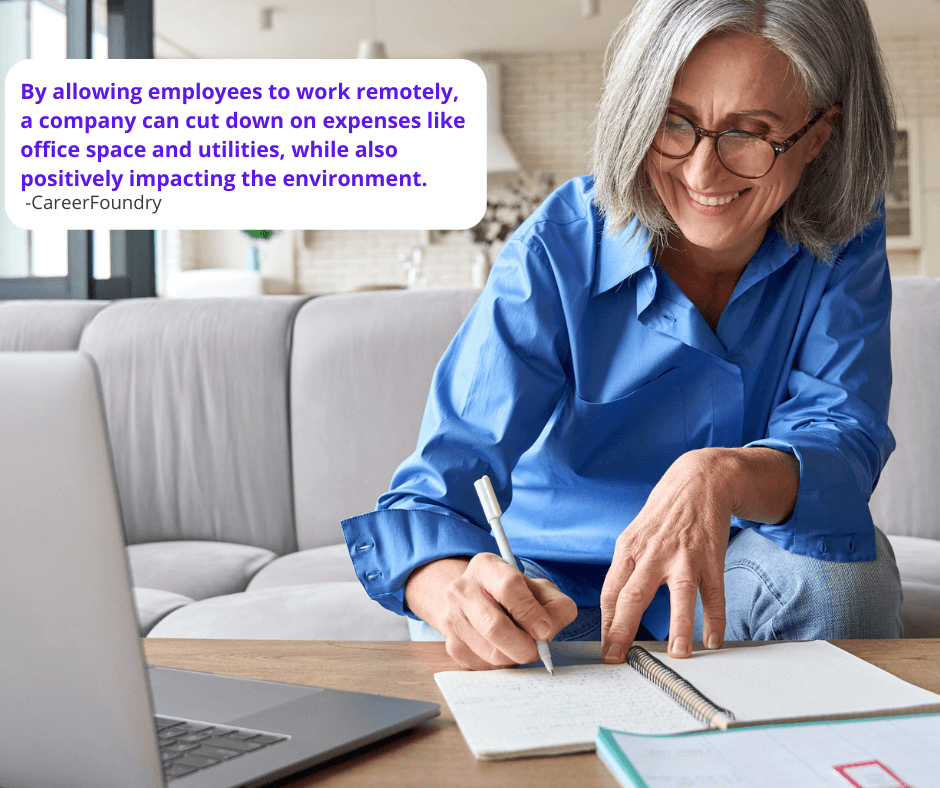 20. How Is Remote Work Increasing Cybersecurity Concerns?
Cisco discovered that 84% of the employers surveyed felt that "cybersecurity is now extremely important or more important than before COVID-19." 97% adjusted their cybersecurity protocols when their employees started working remotely.
21. How Will Remote Work Affect Gen Z Employees?
By 2025, Gen-Z workers will make up 27% of the workforce. That's nearly a third of a potentially remote-first workforce.
Unfortunately, 74% of Gen Z workers feel less informed about what is happening within their company since they started working from home following the pandemic, versus 53% of Gen X and 50% of Boomers. Half of all young professionals find communicating with colleagues difficult. Communication and remote teambuilding aren't just nice-to-have for Gen Z remote workers: they're necessary.
22. How Important is Remote Work to Job Seekers?
JazzHR found that 45% of workers actively seeking new job opportunities cited work flexibility or remote opportunities as the primary reason. Only 22% of respondents said they wanted more opportunities to go into the office. The message is clear: If you want to attract and retain top talent, businesses need to at least consider hybrid options.
Final Thoughts
Remote work is here to stay.
The question is not whether more people will work from home in the future but how we can improve their experience. Remote employee engagement will be key to retaining your top talent in the future. If anything, these 21 statistics show that workers' new expectations in 2023 might redefine business success within months.
The Great Resignation has added so many other factors to WFH Revolution. Read more workplace and HR statistics!
Recommended Posts
See our top-rated HR solution in action