= 50)" :class="navScrolled ? 'lg:mt-20' : 'lg:mt-32'" x-transition >

Blog Articles
New! The GoCo Marketplace
Even more flexibility with the new GoCo Marketplace, a one-stop-shop experience showcasing what upgrades, add-ons, apps, and features are available!
When my workspace is cluttered, it's hard to think straight. And we've been hearing the same from you. A question we've been hearing a lot is "we don't use this feature, can we hide it on our company page?"

I'm excited to announce that the answer is, now, YES! 
Say goodbye to a company page cluttered with cards for every GoCo feature, even if they're not yet activated. Our new, easy-to-use Marketplace means your company page will only show you the features you're currently using, so you can have a clear mind to focus on your people. 
Want to add a GoCo feature? Go to the GoCo Marketplace today to activate new features and upgrade your subscription.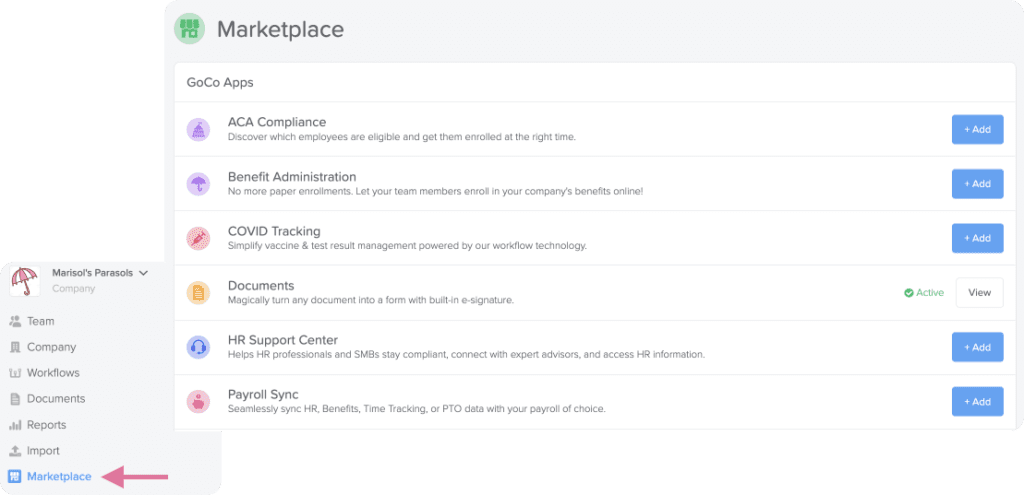 Want to add a new connection to an app like Slack or When I Work? Go to the GoCo Marketplace and click setup in the integrations section.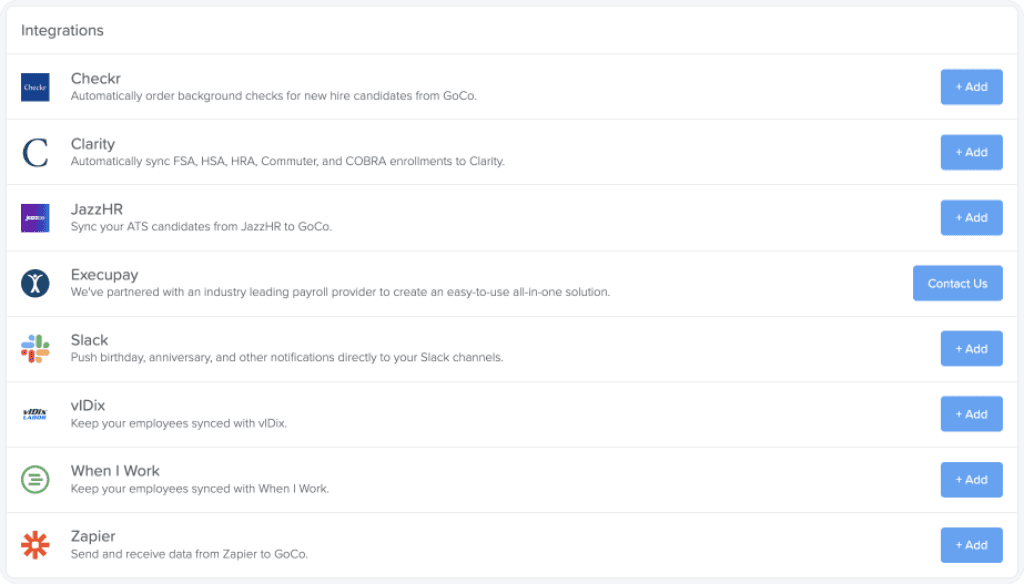 Learn more about how to navigate the Marketplace here. 
P.S. Stay tuned… new integrations are being added regularly! Check out our newest integration with Checkr, a background check app.
Recommended Posts
Fully automate your HR with GoCo.