= 50)" :class="navScrolled ? 'lg:mt-20' : 'lg:mt-32'" x-transition >

Blog Articles
New! Team Messaging Comes to GoCo
Alert, excite, and engage your people with GoCo's new team messaging feature!
GoCo's new Messages feature unlocks the ability to send customized email and SMS text messages to your employees quickly and easily from within GoCo. We polled our customers and an internal communication system was one of the most requested features. We're thrilled to deliver our new Messages feature this Fall!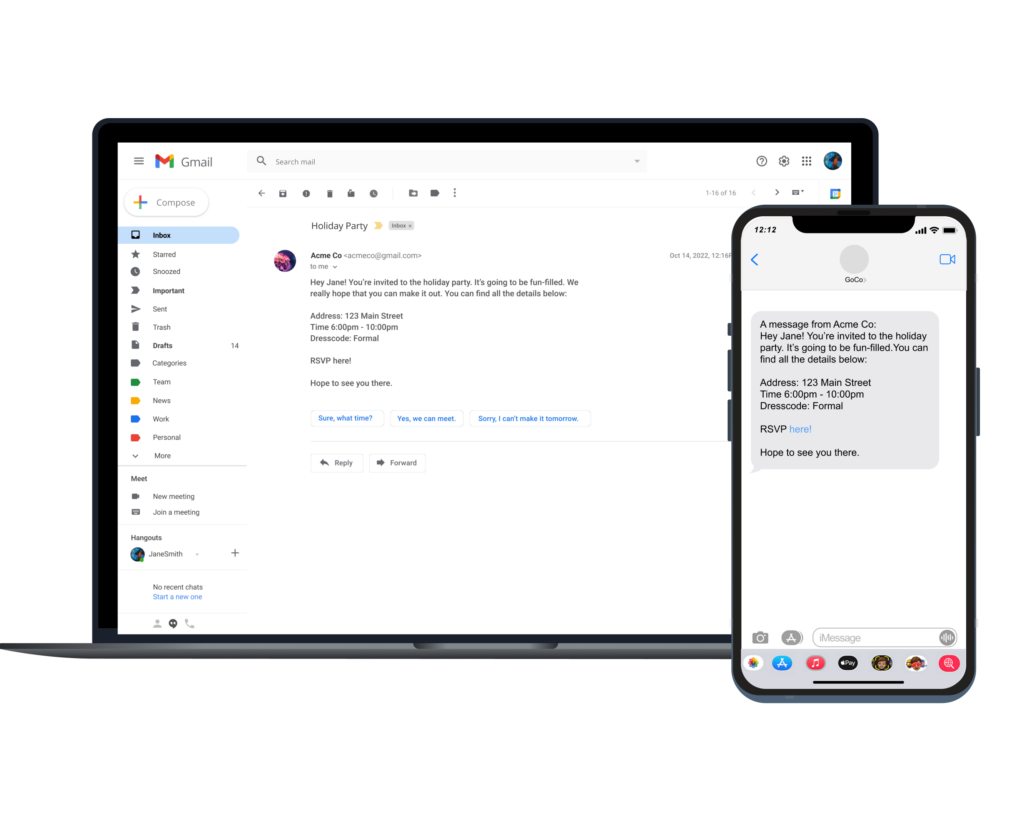 Why Internal Communication is Important
Since the pandemic began, working from home has increased dramatically. This has led to more distributed workforces for a lot of our customers. It can be harder to communicate with and keep everyone engaged when employees are spread out across the state, country, or even the world. 
On top of that, record resignation rates have forced companies to shine a brighter spotlight on employee engagement and company culture. Communications with your team are a crucial part of that, from onboarding through their last day. 
With GoCo's new Messages feature, reaching your employees just got a whole lot easier! 

Creating Messages for Your Team
Our new Messages feature gives you the tools to craft custom messages with text formatting options, dynamic fields, images and attachments.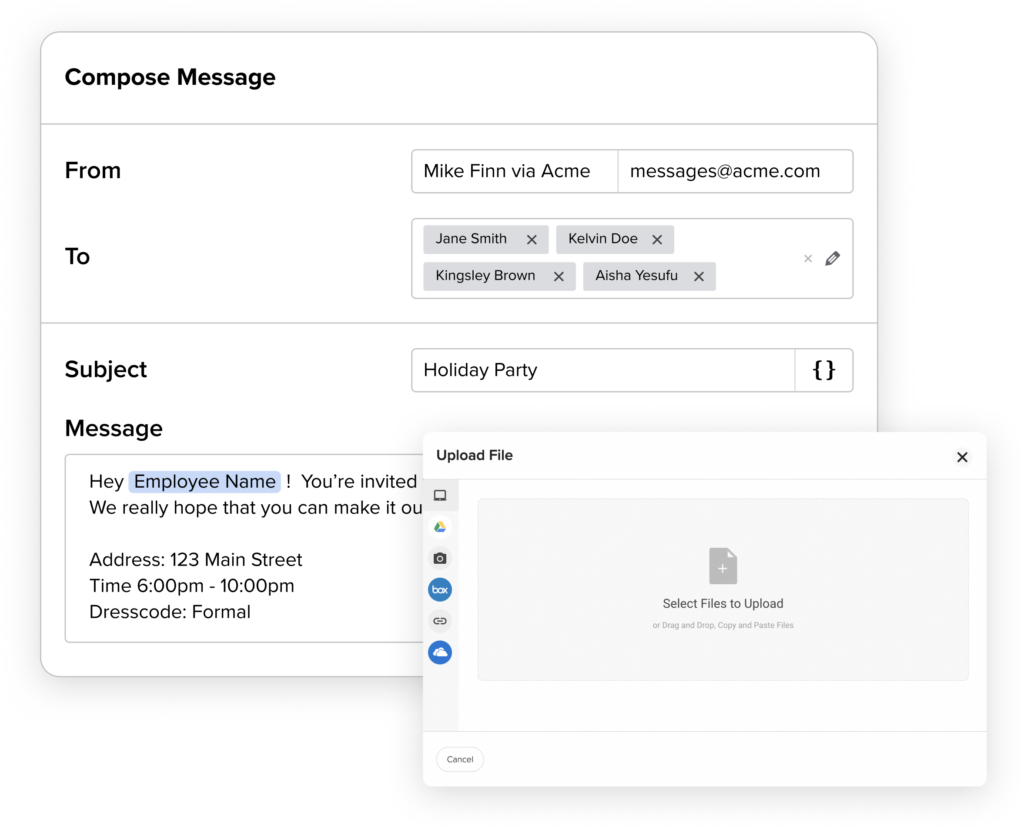 Messages uses similar technology as our Magic Docs and Workflows -- you can type directly into the template, quickly format it, and add dynamic fields that pull in employee-specific data from GoCo. With these dynamic fields, you can send messages that feel personalized, while cutting down the time it takes to customize each message for each employee. 
For example, you're sending an important announcement and want employees to reach out to their managers with questions. Instead of typing out a bunch of employee-specific messages to send individually, you can use the Manager's Email dynamic field and send the message in bulk. GoCo will automatically populate the corresponding manager's info for each recipient. 
Sending Messages in GoCo
We know flexibility means giving you the building blocks to easily fit GoCo into your processes, not the other way around. So, along with our new Messages feature, we've added a new field to the employee profile: Preferred Contact Method. Now, your employees can select whether they would like to be reached via email or SMS text. You can choose to send to emails only, texts only, or to employees' preferred contact method. 
You can customize the subject line for emails. And easily filter your recipient list to include everyone or segment into smaller groups. 
Messages can be sent out manually with one push of a button, or you can pair it with workflows to send automatically. In either case, you get a chance to preview how the message will look, both as an email and as a text.
Combining Messages & Workflows
Last, but certainly not least, we're super psyched to tell you about the new Messages block for Workflows. Our Workflow technology helps you automate any process by customizing tasks for every step and dynamic due dates and assignees for every task. Once kicked off, a workflow can often run by itself.
Now, you can add a message block into your workflow to send your customized messages automatically or manually. The message block is an awesome addition to workflows, enabling you to streamline and automate communication alongside your processes. 
For instance, now, in your onboarding workflows, you can include a step to automatically send a customized message to your new hire, welcoming them to your company and introducing them to your culture. Welcome emails can be a powerful way to start off on the right foot with a positive employee experience.
Watch a demonstration of the Messages feature from our What's New in GoCo Fall 2022 Webinar:

We're really excited to bring you this new feature AND to offer a 30-day free trial. Reach out to your CSM or book a meeting with a GoCo expert to get started!
Recommended Posts