= 50)" :class="navScrolled ? 'lg:mt-20' : 'lg:mt-32'" x-transition >

Blog Articles
23 Incentive Programs That Employees Love
To scale any company, you need to develop a company culture that fosters employee growth. The best way to do that is to provide employee incentive programs your team will actually want and appreciate.
by Josh Fechter - June 7th, 2022
To scale any company, you need to develop a company culture that fosters employee growth. The best way to do that is to provide employee incentive programs your team will actually want and appreciate. Employee incentive programs help you retain high-level employees, which helps save (both time and money) on new hire, recruiting, and onboarding costs. Need proof? A recent study of incentives and retention found that 55% of the workforce will seek higher-paying jobs in 2022; however, 66% of those employees would stay at their current job if their employer offered new benefits instead of a pay increase. Additionally, these programs ensure that your company has employees who provide quality work and understand all company processes. The statistics all point to the importance of providing strong incentives and recognition. Since the beginning of the pandemic, studies have shown that:
If you take a closer look, you'll find that most companies use rewards, perks, and incentives to motivate and retain team members. In fact, almost 90% of the highest performing companies regularly reward and encourage their employees to motivate and retain them. If you're looking for the right employee incentive programs to retain top talent, here are 23 examples of impactful programs that are proven to work.
23 Employee Incentive Programs in 2023 To Drive Employee Engagement
The following are 23 employee incentive programs you can use to reward employees for their hard work, as well as, boost employee retention, employee morale, and employee performance.
Remote Working
One of the most important things in an employee's life is a good work-life balance. Nowadays, it's even given more priority than financial incentives. It's good for your business as well: Upwork recently reported that 32% of hiring managers believe productivity has increased since employees started working from home in 2020. Remote work removes a lot of inconveniences and saves time and costs. Your employees don't have to commute to work, they don't have to spend time getting ready every day, and they can spend more time with their families.
However, you should also provide them with the right tools to enable them to work remotely. This includes laptops, phones, tablets, an internet connection, and access to the relevant software. Additionally, you need to develop a proper communication network and protocol and try to invest in conferencing software, such as Skype or Zoom. Depending on whether you have permanent remote employees or employees with remote working privileges, you will need to develop schedules, deliverables, and weekly plans. Telecommuting also opens you up to top talent based in other cities or abroad. This allows you to get the best employees with the right skill sets from all over the world.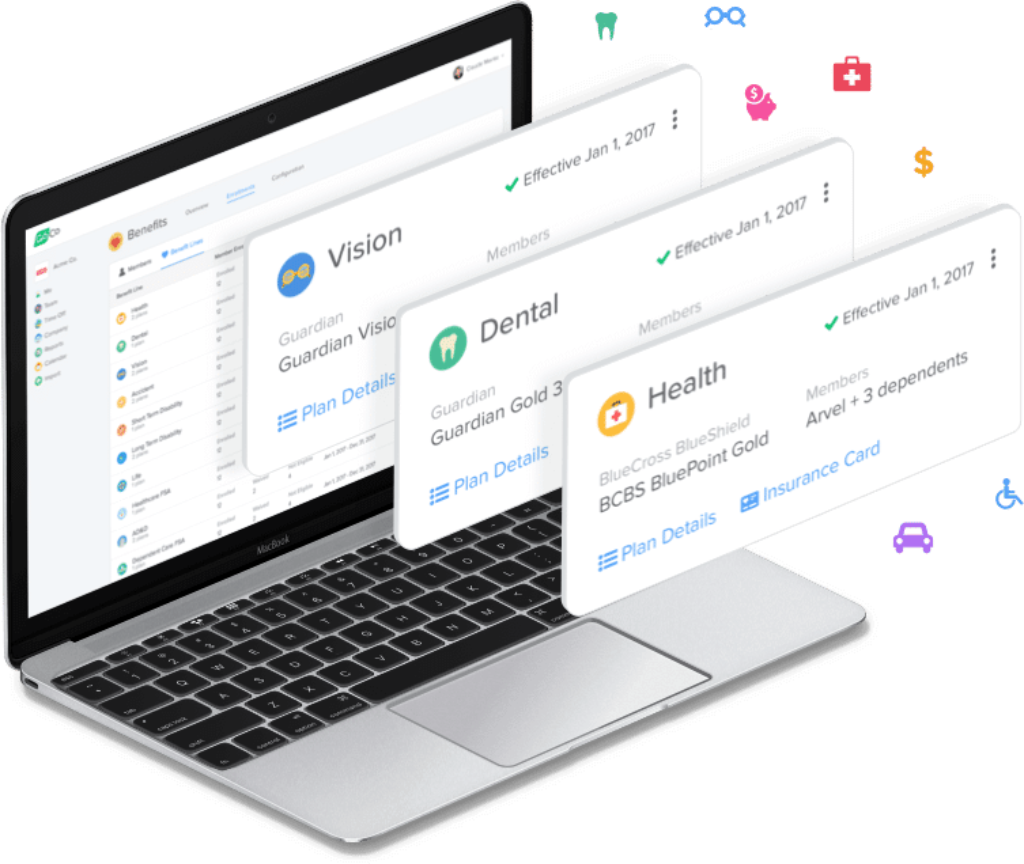 Unlimited Paid Time Off
Paid time off is an old concept but it's consistently undermined, despite it being one of the most effective employee incentive programs. It's also easily managed by HCM software like GoCo.
Paid time off can include everything from national holidays to sick leaves to casual leaves. However, putting a tag on these leaves, limiting them, and offering employees the bare minimum doesn't do any good. That is why some companies have started a radical new system where employees have unlimited time off. That means employees can take as many days off as they want for whatever reason and still get paid. As a business owner, the first thing that'll come to your mind is that this benefit is going to get abused. However, it's quite the opposite for companies who provide the benefit. When you provide unlimited paid time off to your employees, it immediately has a positive impact on them. It enables them to work more productively and with more motivation. In fact, employees take less time off when they have unlimited PTO.
Employee Profit Sharing
A profit-sharing model might sound like a commission-based system, but it's not. With profit-sharing, all net profits are shared equally among all the employees involved. Monetary rewards on a profit-sharing basis help increase productivity since employees know that the better results they provide, the better their payouts. Overall, such a model will lead to better work with more efficiency, motivation, and dedication from the employees. However, to make it work, you need to correspond with your finance department, understand the rate of growth and profits, set profit-sharing percentages based on that data, and then explain the reward system to your employees. Furthermore, this model works best for small businesses. If you have a dedicated sales team, it's best to use a commission-based system since it's better to make the sales department a little competitive.
In-House Entertainment
While some employee incentive programs work once a month or year, you have to make sure there's something you can provide on a regular basis, too. The best way to do that is to provide in-house entertainment during work hours. The idea is to create a fun work environment that goes beyond work, fosters team-building, and builds team chemistry. You have a lot of options when it comes to in-house entertainment. You can always start off with team-building activities, at first, to make your team comfortable with one another. You can then provide things like video games, board games, karaoke, movie nights, table tennis, arcade machines, etc. However, it would be unwise to implement everything at once. After all, you're doing it for the employees, so you should provide something they will enjoy. For that, it's best to ask them or conduct a survey that tells you exactly what your employees want most. From there, you can analyze your budget, allocate space in the office, and incentivize with what's wanted and can be done.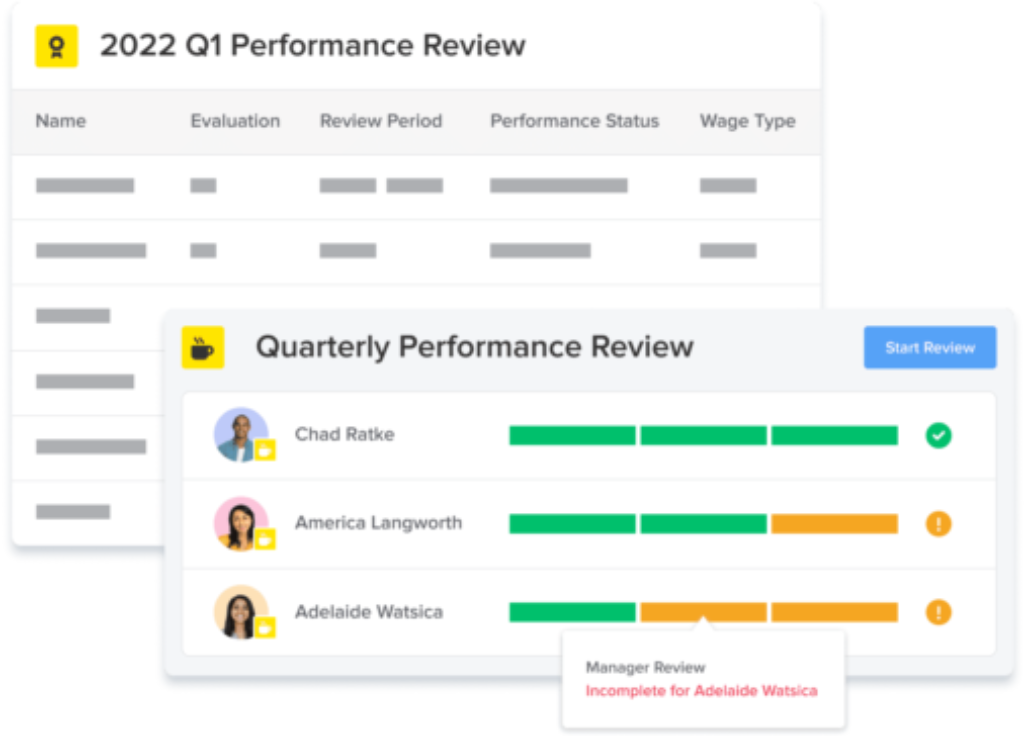 Skill Development and Training Courses
It's your job to find out which employees are performing well and are yearning to learn more. You can get help from your human resources department to determine which employees are the best. It's your job to then help them reach their potential by providing them with the right tools and learning opportunities. It's one of the biggest motivators when you help expand an employee's skill-set and help them reach greater heights in their professional career. Not to mention, it is more likely that these employees end up being loyal to you indefinitely. However, this means that you have to constantly be on the lookout for new e-Learning services that provide online courses.
Providing access to paid certifications like SHRM and AMA will further seal the deal. For employees who don't seem as interested, you can make it mandatory and set deadlines to make sure they complete these courses. Eventually, they will realize that they need that training more than the company needs them to complete it. You could also provide secondary employee rewards or gift cards as an incentive. When an employee completes any such course or training, you will have a higher-level employee in your team, while the employee will be happy to grow professionally.
Mandatory Mentorship Programs
One of the biggest contributors to employee attrition is employee disengagement. Disengaged employees will end up being demotivated, unproductive, and inefficient. This causes teams to work in disarray and jeopardizes the work and company processes. This is why it's important to have some sort of mentorship program in place where each employee receives a mentor that helps them develop their skills. You can always hire external industry leaders as consultants to have one-on-one sessions with your employees. However, it's better if an employee of the company becomes a mentor. That way, they can provide regular employee feedback while analyzing all the employee's workdays. You can invest in a performance management program to check which employees are in need of immediate mentorship. However, if you have a small company with limited employees, it's best to take care of mentorship programs manually.
Value-Added Benefits
A good rewards program isn't one that provides the most rewards or benefits. It's a program that tailors the rewards and benefits according to each employee. That is why extra benefits like gym memberships, company t-shirts, and other such employee perks should be subjective. Not everyone wants gym memberships, not everyone likes wearing t-shirts, and not everyone wants every other benefit. It's best to list down extra benefits you can provide such as free lunch, snacks, commute, etc. Provide that list to your employees and let them choose two, three, or five of the benefits they want and then provide them with those benefits. If you can't cater to individual employees, you can always go the democratic route and choose the benefits chosen by most employees.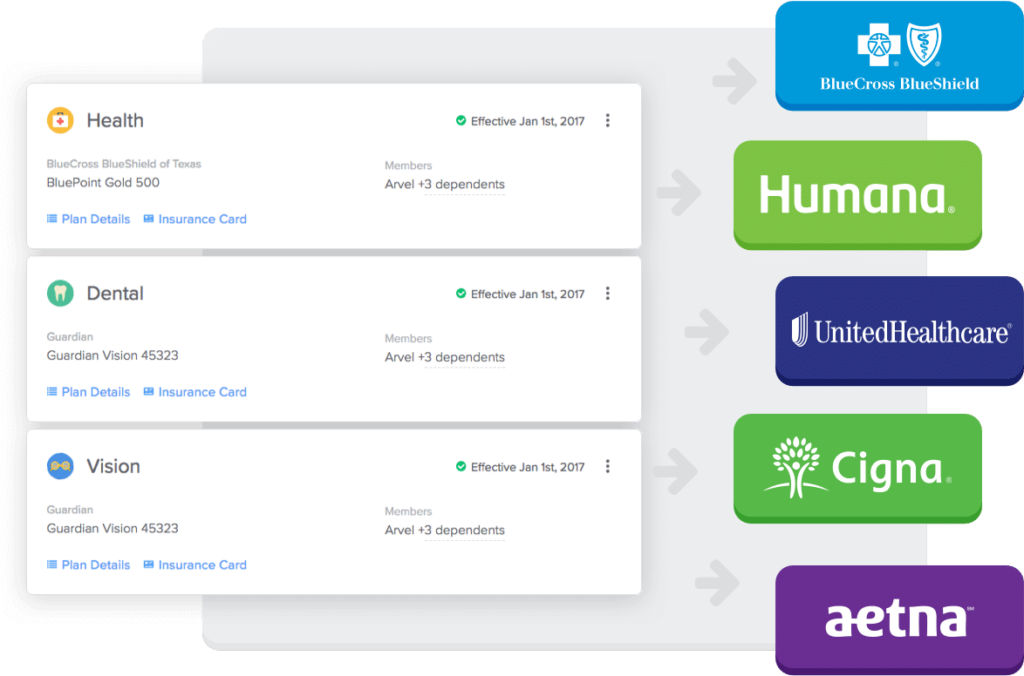 Health-Related Programs
Employee health, both mental and physical, should be one of your biggest concerns. Retaining employees also means you have to make sure they're physically and mentally fit to continue working without any hiccups or bumps in the road. That is why you need to invest in health programs to make sure your employees are in top medical condition. If you have a large enough company, you can set up an in-house checkup center with a registered nurse. Employees can get free basic checkups so they don't have to use up their health insurance every time they feel a little sick. You can also set up in-house mental health sessions where employees can discuss their problems and thoughts. This can also help make employees empathetic towards one another. Furthermore, you can also set up fitness goals for employees to make sure they're physically fit. This is where providing gym memberships can come into play.
Financial Assistance
It's hard to understand every employee's background and what their needs and wants are. But it's safe to assume that every single person has their own financial requirements. You can't provide each employee with a salary that takes care of every single one of their needs, but you can certainly help them in other ways. For example, you can provide vehicle financing assistance or electronics financing assistance. Depending on your budget, the employee, and the request in question, you can either pay the full amount and the employee can then make zero-interest payments, or you can help by covering a small portion of the payments. Copayments help employees get what they want or need without worrying about requiring the necessary finances in full. As a result, every time an employee needs to buy something new, they can enlist the company's help. This not only increases retention but also ensures that employees stay with the company (since they may have to pay the company back). We'll touch on stipends more specifically later on.
Paid Vacations
As we move further into 2022, we can notice a trend where activities and benefits like paid vacations are preferred over monetary bonuses. People are starting to value experiences over payouts – it's a better deal as you get PTO and a paid vacation. However, to do this right, you have to find out where your employees want to go on vacation. Find out their favorite locations and then check which of them are feasible for the company. Develop a customized itinerary or hire a travel agency to do so. Allocate your yearly budget accordingly so that you can turn this into a regular employee incentive program. You can always provide hints of a better vacation spot next year. This will keep the employees hopeful for the next vacation, meaning they are more likely to stay with the company.
No Limit on Sick Leaves
Getting sick is always unpredictable, which means putting a limit on the number of sick leaves you can take per year is grossly inaccurate. While most small viruses like the Flu, or small injuries like sprains may heal in a few days, major injuries and illnesses can leave you in bed for days. At that point, you are bound to finish up all of your 'sick leaves.' From there, unfortunately, you are no longer paid and there is a good chance that your health insurance will run out. That is why it's important to have no limit on sick leaves – your employee doesn't decide how long they're going to be sick. If you can stick with them during their hard times, they will stick with you during the company's hard times. Furthermore, it's also important to note that some companies now provide unlimited medical insurance. You can set internal limits on it, though. For example, which illnesses it covers and what conditions make you eligible for it. Extending the same medical insurance to close family members further solidifies your position as an employer that cares. Since medical insurance is one of the biggest issues in the US, this employee incentive program is bound to have a high impact on employee retention.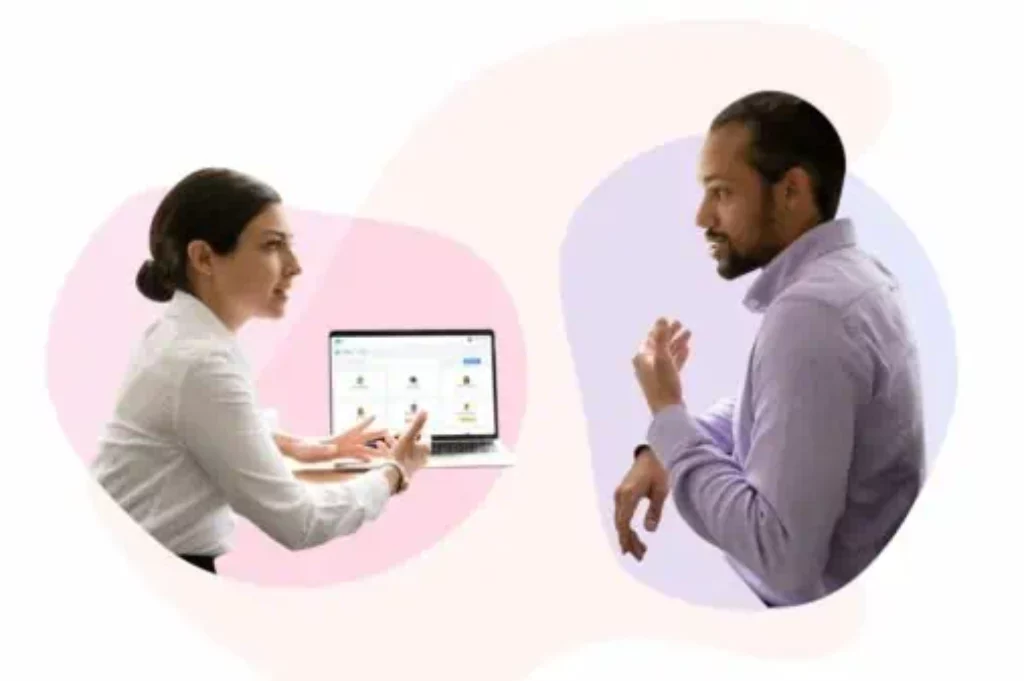 Career Road-Mapping
Not all employees have a clear career roadmap in their minds. A lot of people tend to figure out what they want to do as they're working. If you can help them find what they want to do or better yet, help them in their journey to reach that point, there is a good chance that the employee is going to stick around for the long-term. You can do so by helping them establish themselves on platforms like LinkedIn, Indeed, and other industry-specific platforms. This will help them make a name for themselves, build a professional profile, and work on developing a professional network. Meanwhile, you can eliminate the degree requirements for your jobs. Setting up a talent-based environment can help employees realize their true potential and skills. You can also provide student loan debt assistance, tax assistance, and family planning assistance, among other things, so that the employees can focus more on their professional development.
Small Business Stipends
This is something we have here at GoCo! Every week, we spotlight a small minority-owned business that falls under our monthly themes. Then, we give our team a stipend to spend at that spotlighted business so that we can not only treat ourselves but get out into our community and support a small business in the process! This is a great opportunity to help boost smaller creators and learn about some incredible services near you!
Employee Appreciation Stipend
On Employee Appreciation Day, consider giving your team a stipend to treat themselves on the company! It's one thing to say you appreciate and value your employees. It's something else entirely to financially back that appreciation up! This is something our team absolutely loved. We allotted this stipend for "self-care," but that term can mean vastly different things for different people. Whether it was a trip to the salon, a nice meal, restocking on some beauty essentials, or even getting groceries, this stipend was given to our team for them to do whatever they pleased!
Work-From-Home Stipend
In the current seemingly hybrid workforce, there is still a need for adequate home office equipment. Rather than sending your team preselected items, give them a stipend to select the products that they feel would help them be successful! Some people are into fancy monitors, ergonomic chairs, standing desks, and more! Whatever it may be, give your employees the flexibility to curate their ideal work-from-home environment!
Refresher Stipend
We all need our morning and midday pick-me-ups! Consider taking that responsibility on for your team by providing them with a stipend to spend on things like coffee, tea, snacks, or other refreshments to keep them going throughout the day! A lot of companies will have these amenities provided in the office anyway. For your remote team members, they'd be sure to appreciate you extending the same courtesy to them!
Fitness Stipend
Fitness services can become expensive very quickly. Whether it's a gym membership, a class subscription, or even something like a biking club, those fees add up! However, physical health needs to be prioritized. So, think about offering a stipend to your team for these types of memberships and subscriptions so that they don't have to worry about it themselves! A fitness stipend would be a great way to invest in the people who invest so much time and effort into your organization.
Professional Development Stipends
Lots of corporate positions require certain skills and/or certifications, most of which come with some sort of fee. You don't want that fee to be the reason your employees decide against taking the opportunity to expand their skill set. Your employees have aligned their professional aspirations with your company. In return, consider offering them a development stipend to show that you truly care about their growth within their field, career, and your organization.
Relocation Stipends
If your company requires someone to relocate for a new position or project, that transition becomes significantly more manageable for the employee if they know they have relocation assistance available. Moving is such a hassle and a very expensive one at that. Have your team do some research on cost-of-living for the cities your employees will be relocating to and determine stipend amounts accordingly! Additionally, here are some more perks to really let your team know that you value their presence within your company.
Streaming Services
We can't deny our drastic increase in media consumption since the start of the pandemic. What else is there to do when we have to stay at home? Now more than ever with the alarming spread of the Omicron variant is a great time to consider providing your teams with these media subscriptions so they don't have to worry about paying for them! Here are some great options:
Netflix (Starting at $8.99/Month)

Hulu (Starting at $5.99/Month)

HBO Max ($14.99/Month)

Disney+ (Starting at $7.99/Month)

Amazon Prime (Starting at $8.99/Month)

Paramount+ (Starting at $5.99/Month)
Media subscription services don't have to be limited to viewable material – try paying for your team's music subscriptions!
Apple Music (Starting at $9.99/Month)

Spotify (Starting at $9.99/Month)
Meal Services
Moving away from media, another incredibly useful subscription service to provide for your employees would be meal subscription services! Cooking and eating at home is obviously the safest option right now, but sometimes, we're just not up for all of the preparation that goes into that. The busy professionals on your team are sure to appreciate this added benefit!
Hello Fresh (Starting at $7.99/Serving)

EveryPlate (Starting at $4.99/Serving)

Blue Apron (Starting at $7.49/Serving)
Cleaning Services
There are obvious concerns with remote work, including the lack of separation between personal and professional. In other words, are we working from home or living at work? This can be pretty stressful. Part of this comes from the condition of your employee's environment. It's no secret that the spaces we are in greatly impact our moods and productivity. That being said, you may want to think about partnering with a local cleaning company to offer your team discounted or even free cleanings! Remember – a clean and peaceful space is the foundation for a peaceful mindset!
"Pawternity" Leave
Parental leave is a staple benefit for any company. However, the pandemic has brought about a wave of "pandemic pets" and your employees may need some time to adjust to acclimating their new family member! For example, getting a new puppy is no easy task. They require tons of attention, love, support, and patience – just like a baby. That's why we encourage you to look at your PTO policies and see if you can work in a clause to cover some time off for any new furry friends!
Choosing the Right Employee Incentive Programs for Your Company
The idea behind employee incentive programs is to provide value to employees while making sure they are retained. That is why these programs need to be sustainable as well as built and designed for long-term feasibility. That is why choosing which incentive programs to provide can be tricky, especially if you run a small business.
Ultimately, it's important to take a closer look at your budget, your office space, the number of employees you have, and the rate of growth of your company. Understanding all of that will give you an idea of what employee incentive programs you can consistently provide. However, unconditionally supporting your employees is the best incentive you can give them! To show your support, consider offering the following stipend! However, remember what we said about value-added benefits - tailor these to your employees on an individual level.
The whole point of the article is to emphasize that the bare minimum is not going to cut it anymore. We're in a time where people have more flexibility and control over their careers than ever, so it's on you to go the extra mile in terms of employee retention efforts and to show appreciation for your team! These added incentives and benefits are simply investments in the future of your organization, and your team will surely appreciate it.
Recommended Posts