= 50)" :class="navScrolled ? 'lg:mt-20' : 'lg:mt-32'" x-transition >

Blog Articles
New: Remote I-9 Feature Enhancements!
Expanded support for remote I-9 compliance
While the Department of Homeland Security (DHS) previously announced flexible COVID-19 policies, allowing companies to defer physical Form I-9 verification, those policies are set to expire on August 31, 2021. And with many businesses choosing to extend remote or hybrid workplace models indefinitely, many companies are scrambling for remote-friendly solutions for I-9 compliance. 
This picture accurately sums up how many HR pros are feeling about the policy expiration as they navigate the 'new normal':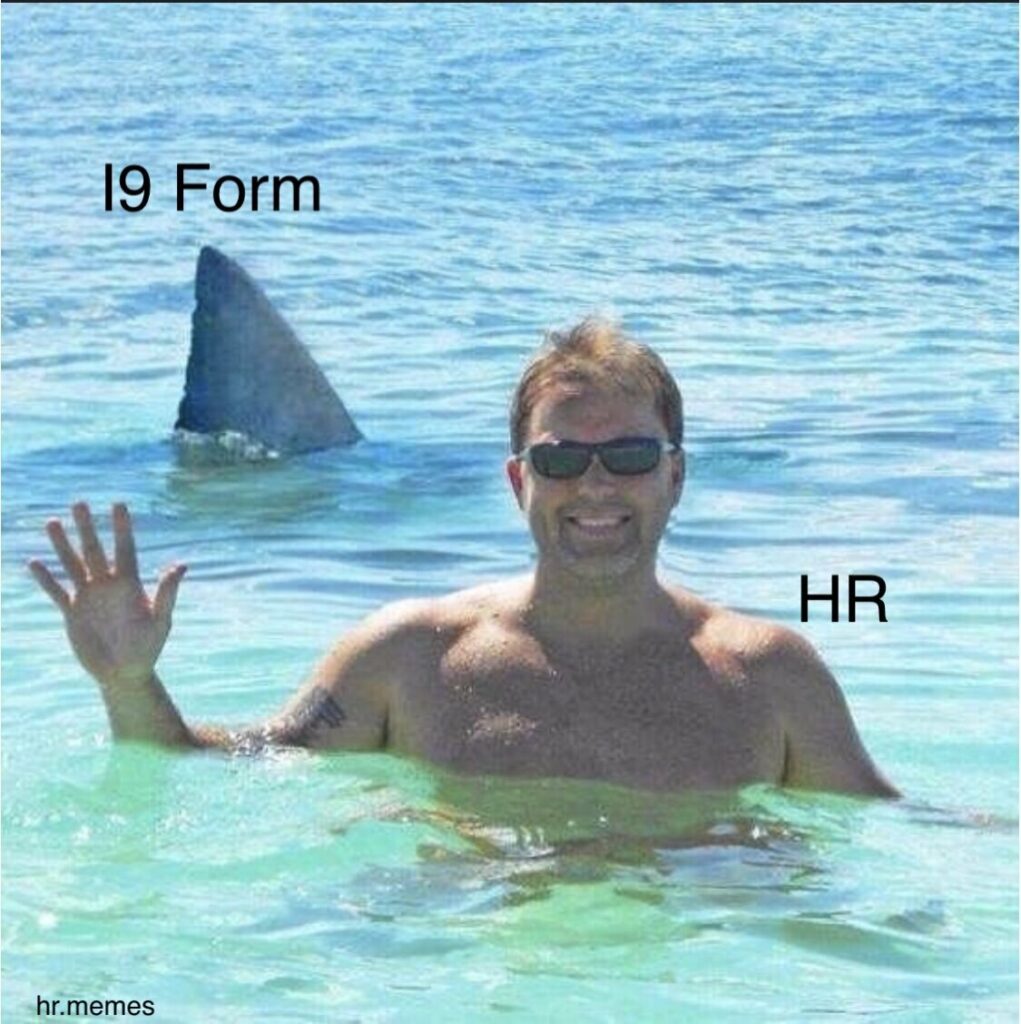 But have no fear! Because we understand the struggle of remotely verifying I-9s and physically inspecting documents, we've enhanced our top-rated onboarding solution with even better support for remote I-9 compliance.
While GoCo has always made it easy to  designate a verifier at the company level, you now have two additional options for designating verifiers: 
Designate a specific one-time verifier for each employee. For every new-hire, you can identify a one-time, trusted verifier. For example, if you hire an out-of-state employee, you can locate a Notary in the employee's area, and designate them as a verifier. 

Allow the new-hire to choose their own one-time verifier. For example, if you hire an out-of-state employee, you can allow them to designate a trusted friend or family member to inspect the documents. 
Download The Ultimate New Hire Paperwork Checklist

Either way, the verifier will receive a link with instructions on how to verify the documents, and certify the I-9. 

Here's a detailed summary of what's new:
Remote I-9 Verification Enhancements
Admin can designate a one-time physical I-9 verifier for each employee

Allow each employee to choose their own one-time verifier

Automatically notify verifiers, collect the necessary information, and auto-generate Form I-9 for each new hires
Setting Who Can Be Assigned as an I-9 Verifier
Within GoCo, admins can now toggle on/off whether or not the I-9 sender can choose a one-time verifier, or whether the employee can choose a one-time verifier. I-9s will be verified by whoever has the appropriate permissions. 
If the "employee can choose" option is selected, the employee will be able to select anyone as their verifier (a friend, their neighbor, etc.)

If the "I-9 sender can choose" selection is toggled on, an additional option for "Add a One-Time Verifier" will appear when you send out an I-9.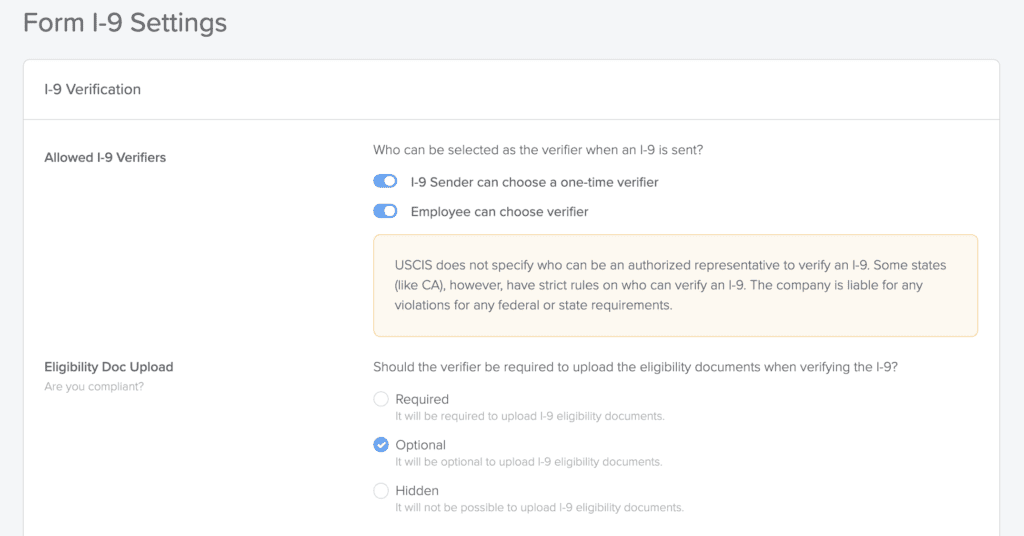 Admins can also designate whether or not the verifier should be required to upload the eligibility documents when verifying the I-9 -- and this selection will be reflected in the document workflow.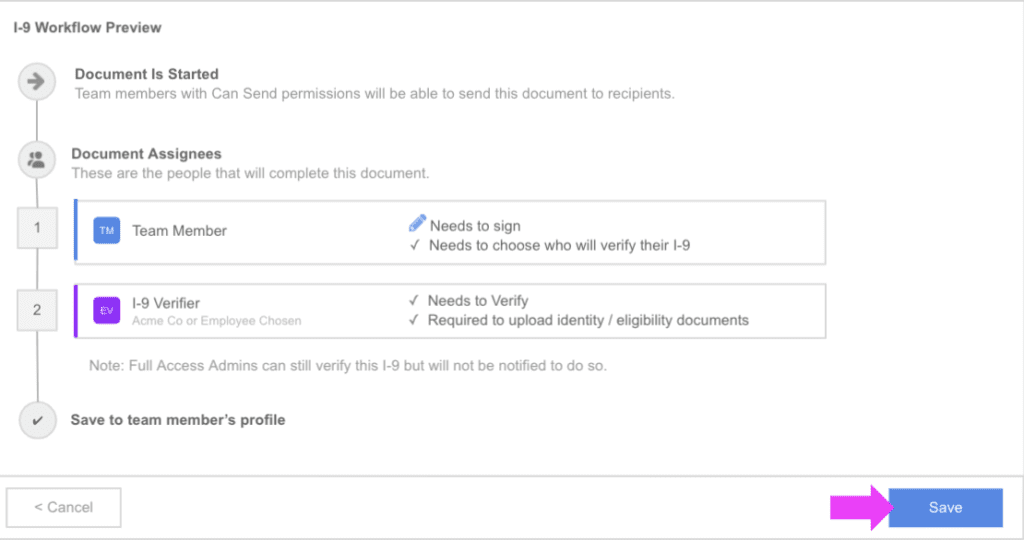 Indicating that a New Hire Can Set Their Own I-9 Verifier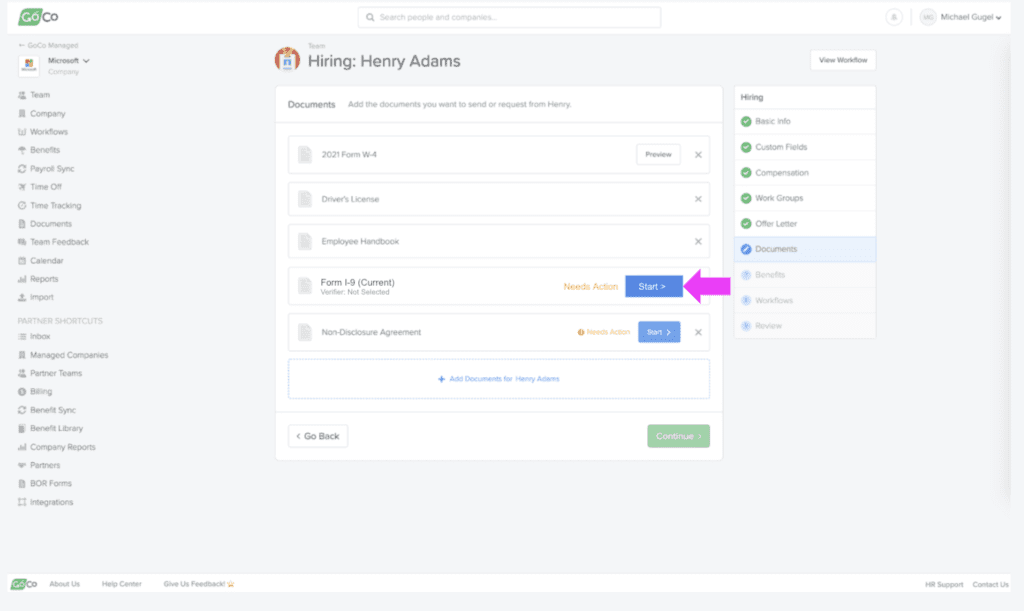 As the hiring manager proceeds through the standard onboarding flow, they'll be able to designate who can verify the I-9 for this specific employee upon starting the I-9 document flow.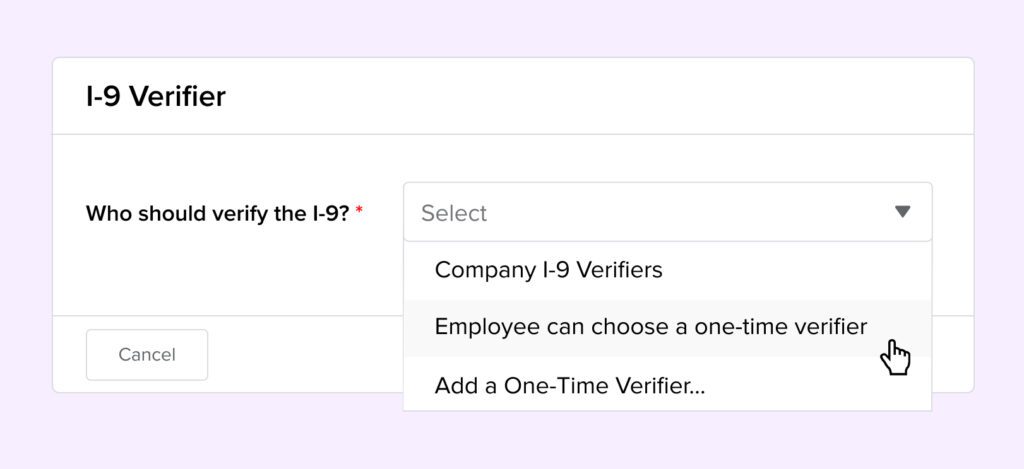 The admin can select from company-level verifiers, add one-time verifiers, or give employees the option to select their own.

How Employees Can Select Their I-9 Verifiers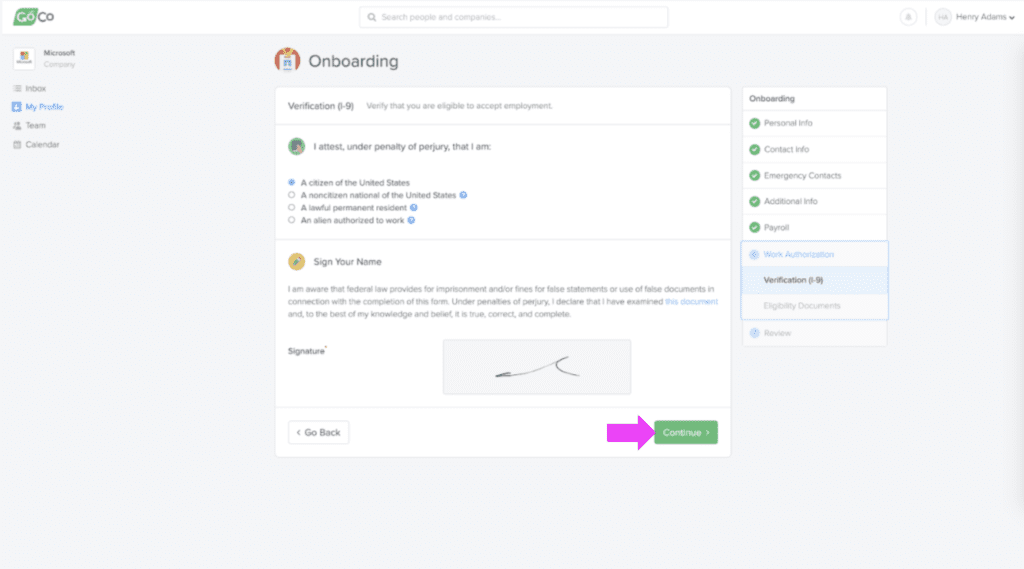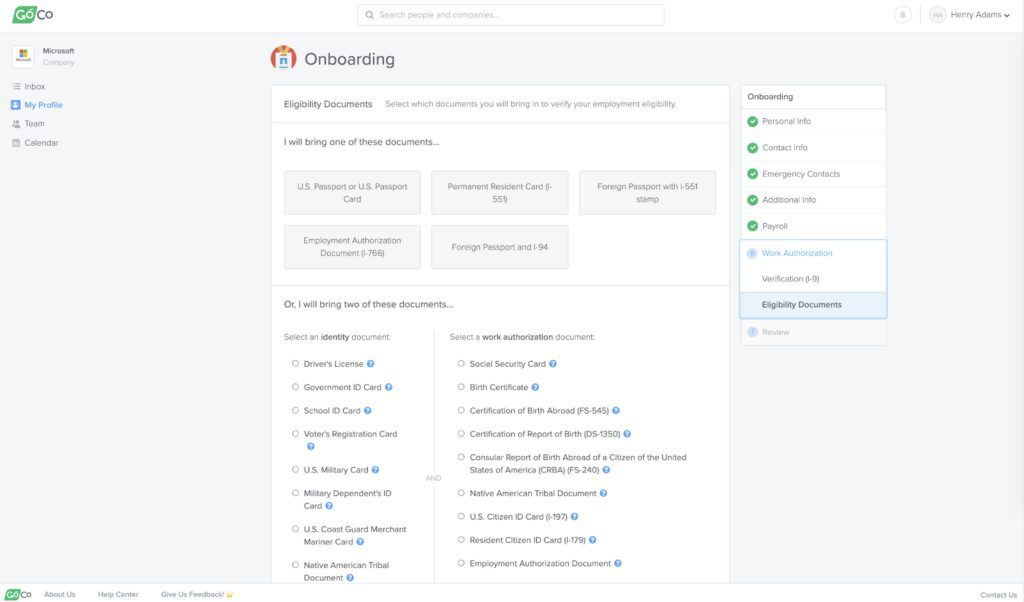 After new employees begin the onboarding process in GoCo, attest to their eligibility status, and select the documents they will use for verification, they will be able to invite the verifier of their choice (given that the admin has allowed this).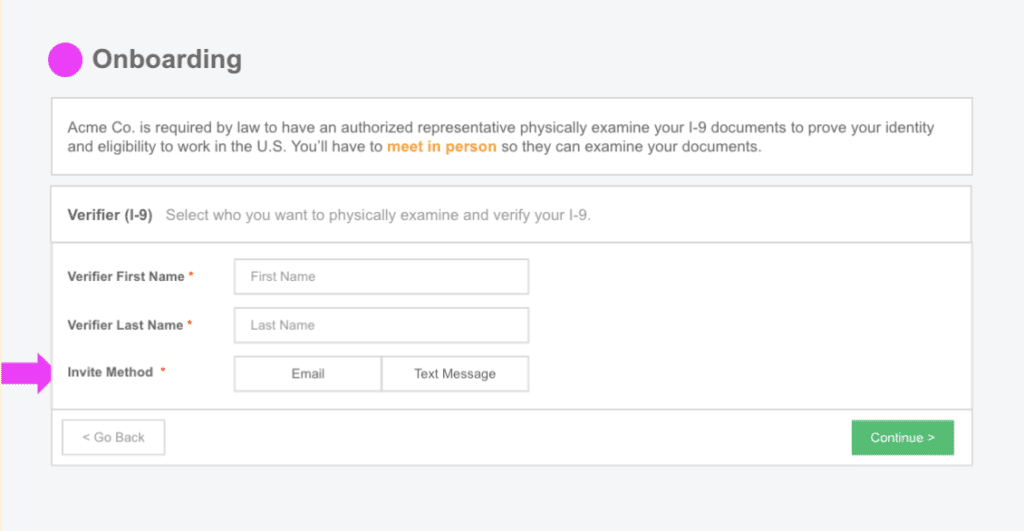 Employees must include the verifier's first and last name, and select an invite method of email or text message. They can also preview the email or text message, which includes information on the verification deadline (3 business days after start date), and a link to enter document details.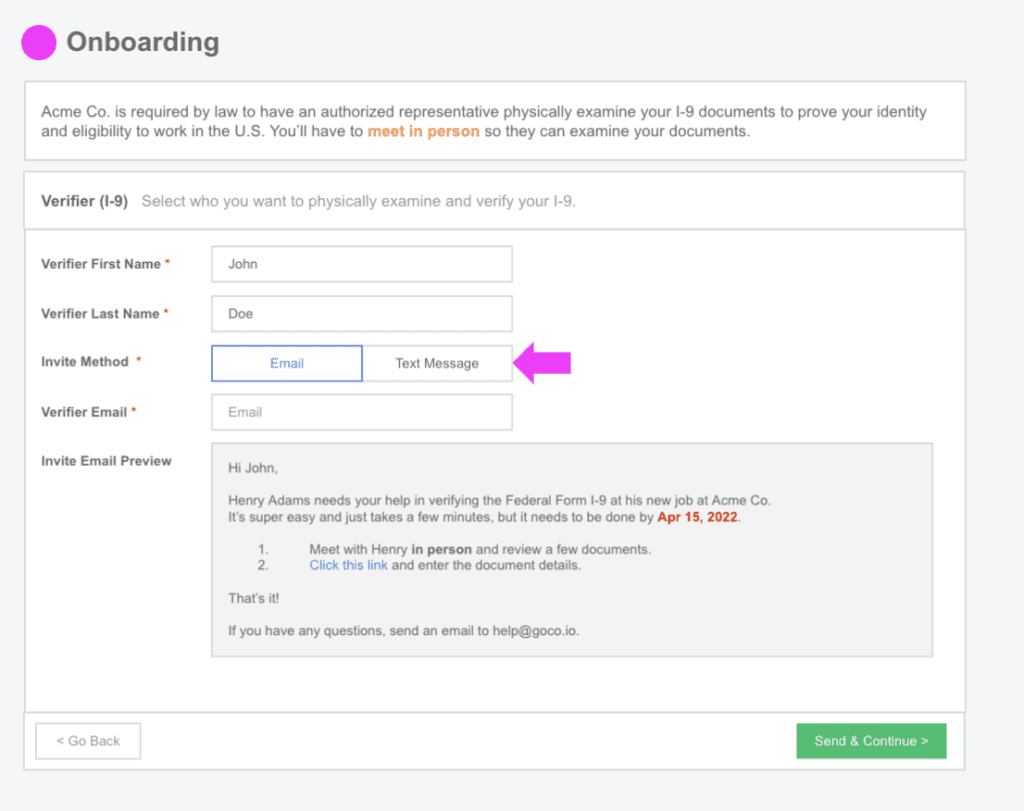 How Designated Verifiers Can Verify Section 2 of the I-9
Once the employee sends out an invite link via text or email, the designated verifier will receive a notification to their email inbox or cellphone. Here's what it looks like: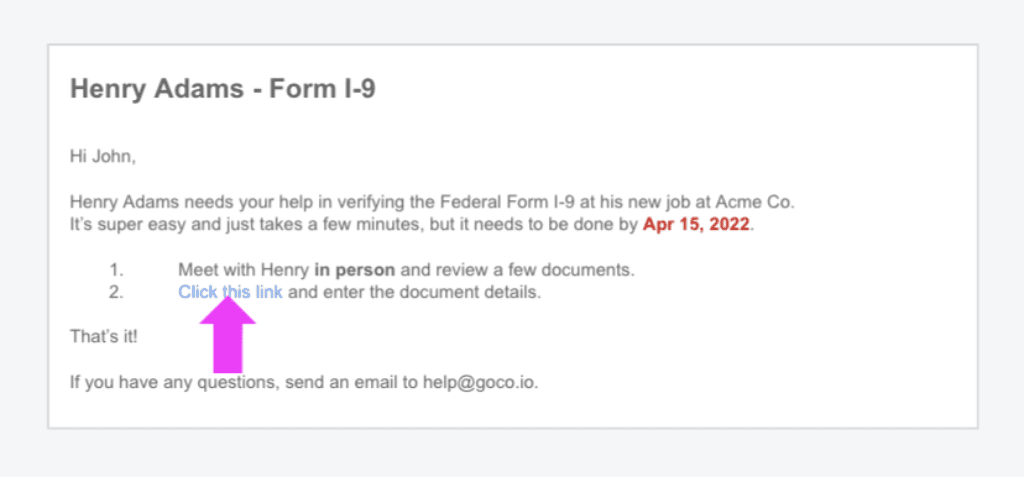 Verifiers can easily begin the verification process within GoCo by clicking the provided link.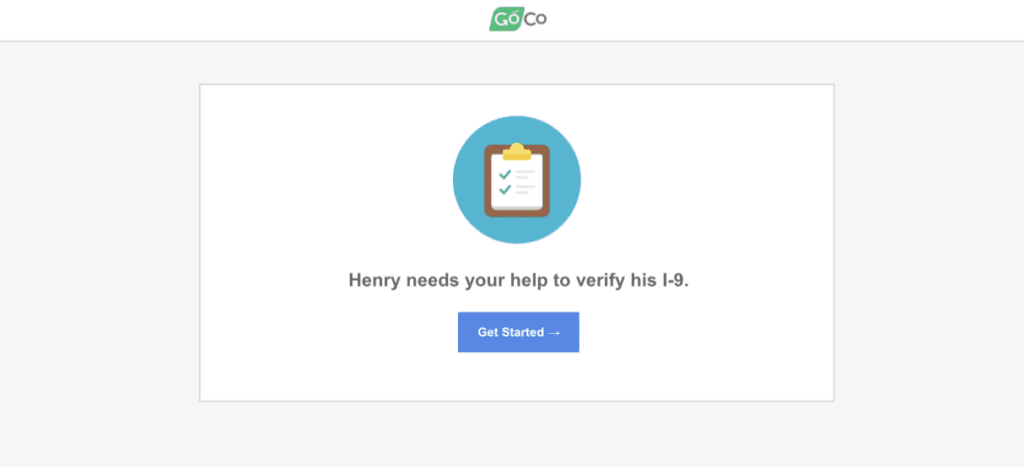 After physically examining the eligibility documents that the employee has provided, the verifier simply needs to fill out the required information for each document. If the HR admin has made the file upload required, verifiers can upload the proof documents here.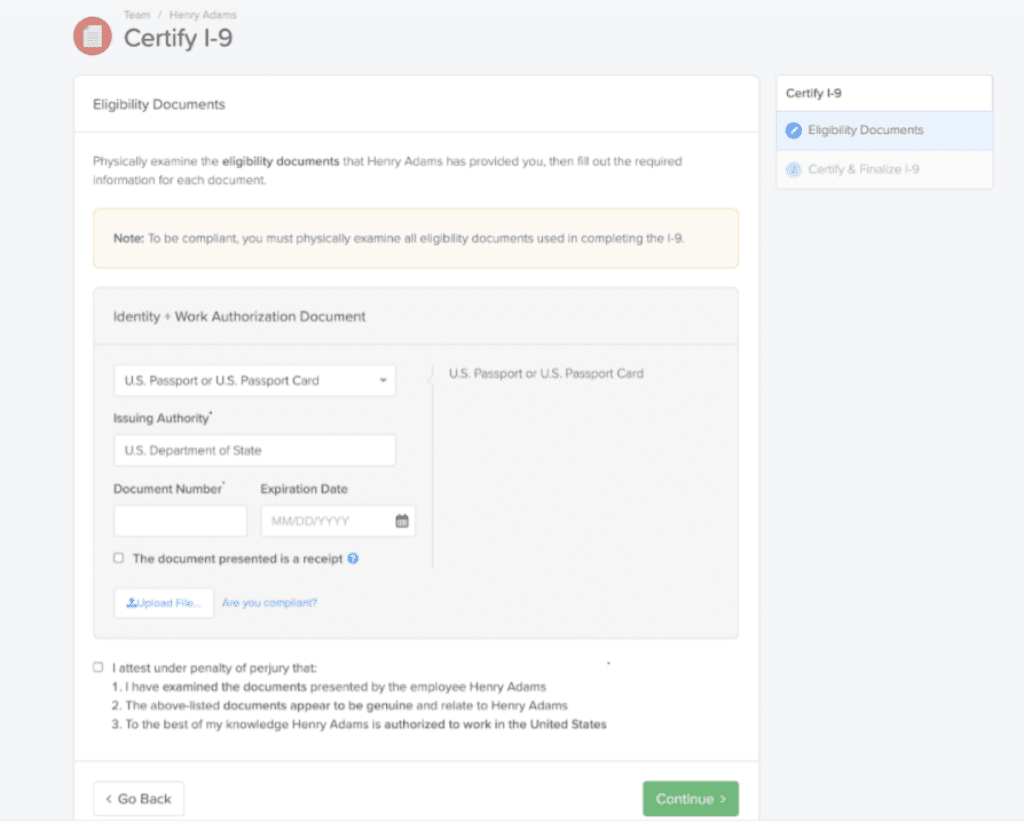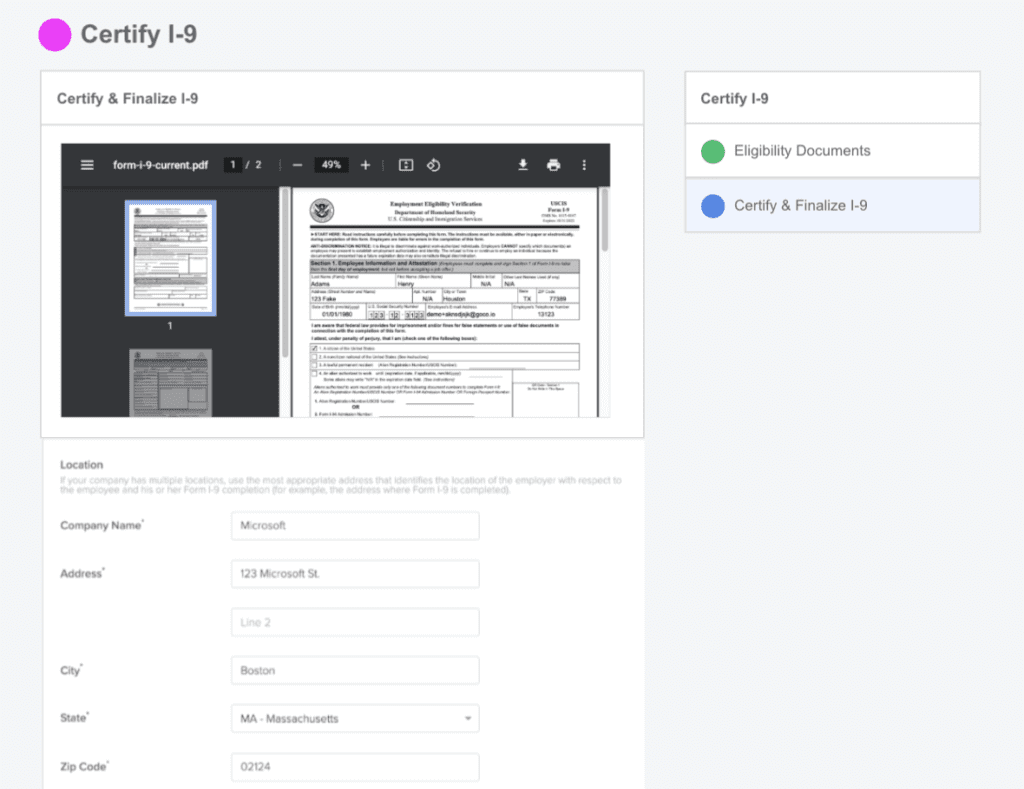 Finally, designated verifiers must confirm their own first & last name, title, and add an e-signature. The IP address, date, and time will be recorded to support remote I-9 compliance.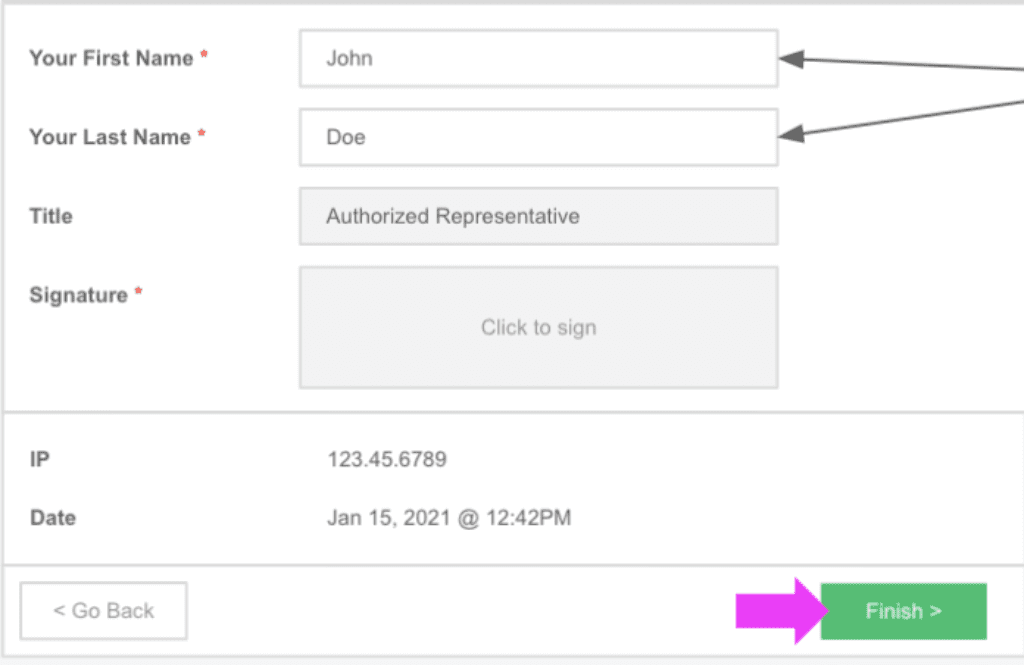 Adapting to the "New Normal"
Though GoCo has always been the go-to platform for automating employee onboarding, the "new normal" poses unexpected challenges around remote I-9 compliance. We're thrilled to improve the onboarding experience even more by offering expanded support for companies that are hiring remotely, while maintaining Form I-9 compliance. 
If you're interested in seeing the new Form I-9 verification workflow in action, request a demo today!