= 50)" :class="navScrolled ? 'lg:mt-20' : 'lg:mt-32'" x-transition >
New Hire Orientation Workflows Automation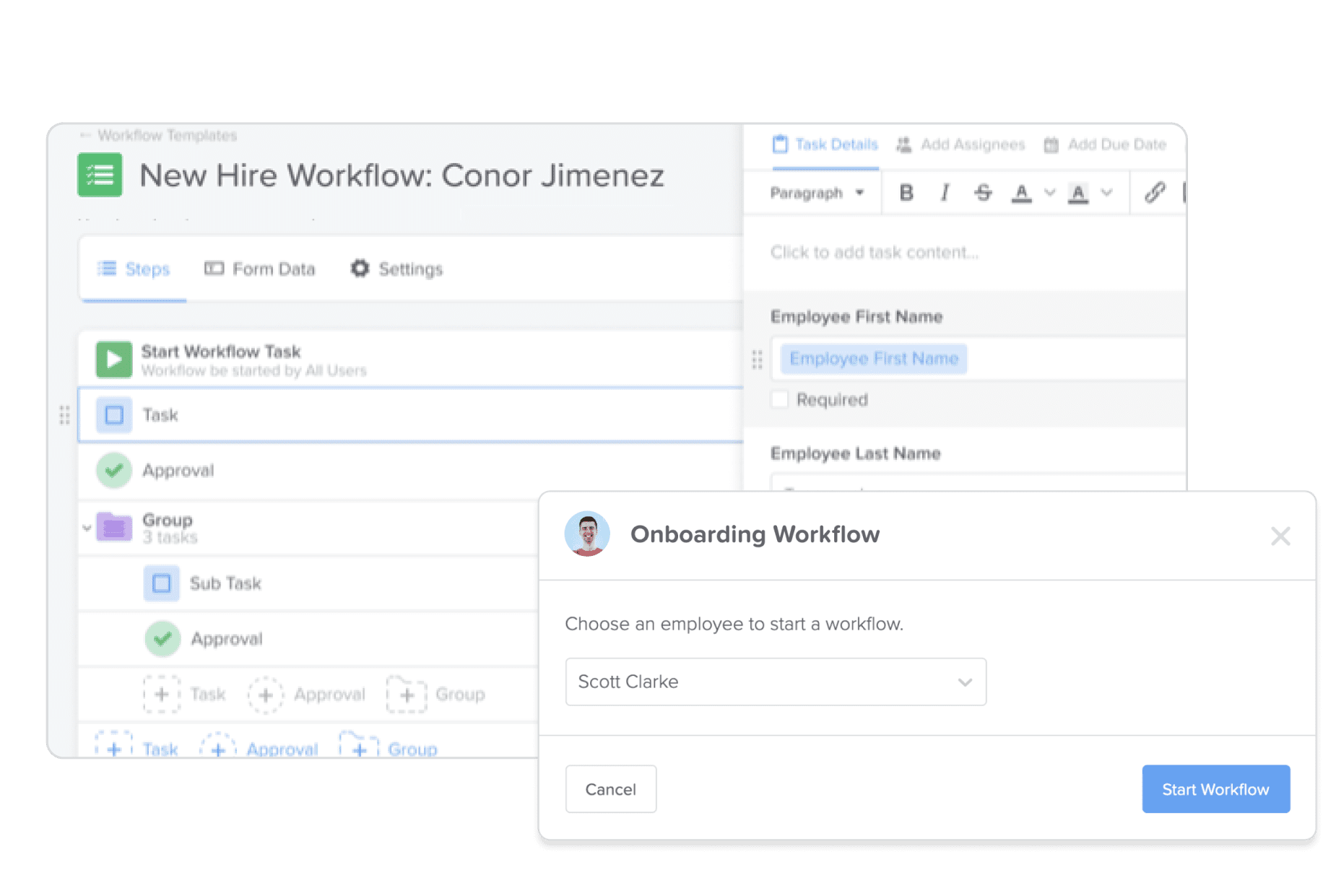 How New Hire Orientation Flows in GoCo
📝 Build Your Checklist
Customize your new hire orientation workflow by creating tasks for company introductions, tours, key policy reviews, administrative procedures and more!
💡 Collaborate
Streamline and assign orientation tasks to managers and other team members to keep everyone in sync. Dynamically set owners, due dates, and reminders before you welcome your new hires.
📈Track Progress
Easily track the status and assignment of orientation tasks to ensure your new hire has a memorable first day.
GoCo automates new-hire onboarding, so you can focus on making the first-day great
Automate the Admin
Digitize and streamline the routine administrative tasks that bog down your HR team
Stop Pushing Paperwork
Digitally communicate with new hires and collect paper-free forms, signatures, feedback, and more.
Streamline Your Workflow
Orchestrate and coordinate your new-hire to-do's with a simple drag & drop workflow builder
Make the First Day Great
Standardize the new-hire orientation process across teams and make every first-day great
Get in Compliance
Track and manage training program compliance for anti-harassment, safety protocols, and more.
Help Teamwork Flow
Collaborate with hiring managers and teammates to keep everyone in sync, every step of the way
Here are some workflows you can automate in minutes!
… and anything else that's manual, routine, or painful for your HR team!
Ready to see GoCo in action?
Sign up for a demo with a GoCo expert to get all your questions answered, or take a self-guided tour to experience GoCo for yourself.