= 50)" :class="navScrolled ? 'lg:mt-20' : 'lg:mt-32'" x-transition >

Webinars
How to Elevate Employee Engagement as an HR Department of One
Using Data and Automation to Build Happier Workplaces
Presenters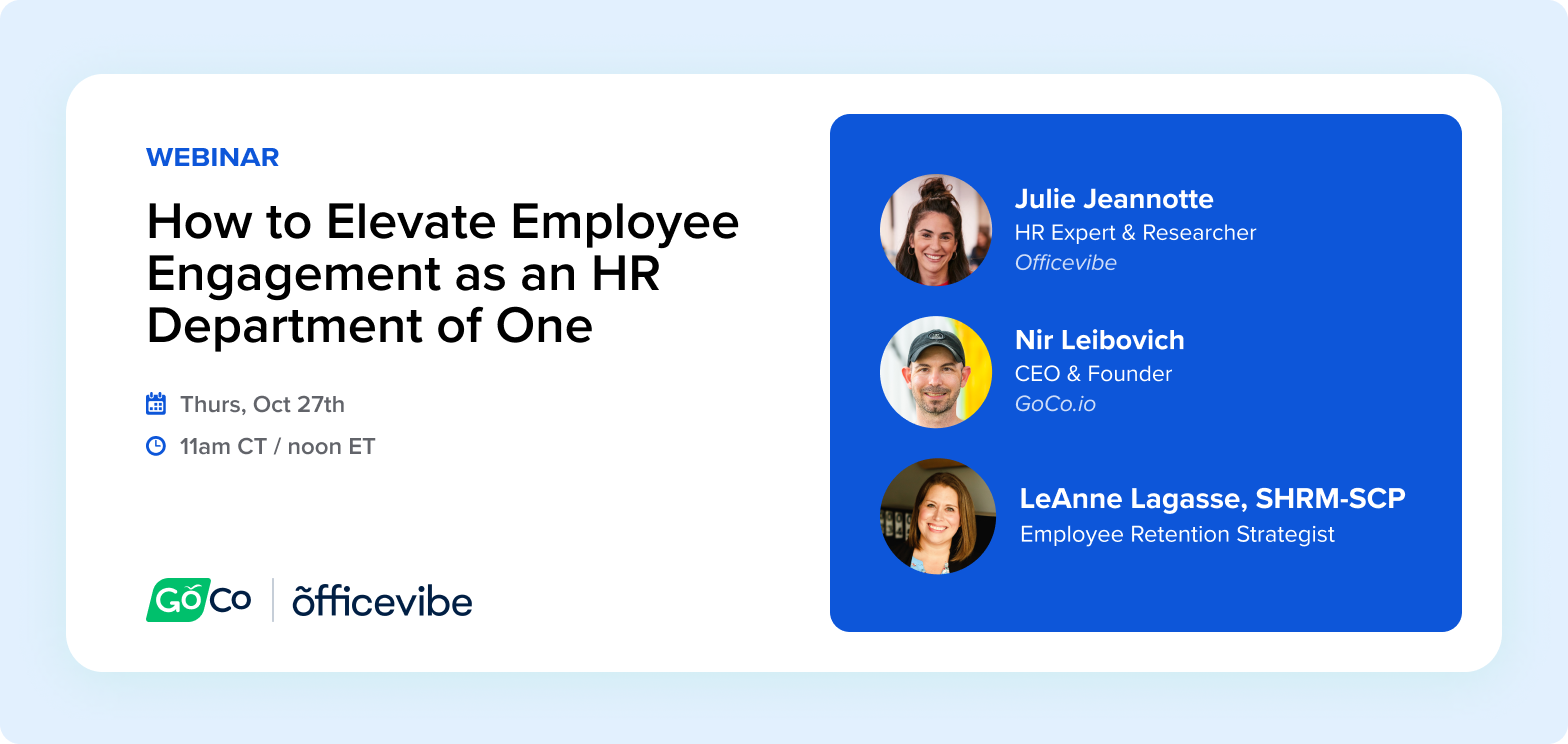 October 27, 2022 at 7:00 AM EST
This session has passed. Fill out the form on the right and we'll send you the recording!
In the wake of record resignation rates, declining employee engagement, and burnout on the rise, it's not surprising that 3 out of 4 HR pros report that their job is harder than it's ever been. And for small HR departments especially, all the demands of engaging and retaining employees can feel downright insurmountable.

The good news is that there are small steps that even solo HR departments can take to make a bigger impact on employee engagement and satisfaction. 
We've assembled a panel of employee engagement and retention experts to give you actionable tips on how to use data and automation to:
Go from paper-first to people-first in employee onboarding

Keep a pulse on employee engagement and wellbeing

Identify and respond to red flags that signal disengagement and flight-risks

Drive better conversations and feedback between managers and employees

Create delightful employee experiences that boost satisfaction and retention
Plus, you can earn 1 hour of credit towards SHRM recertification for attending this session. Space is limited, so register now to save your spot!
About the Expert Panel
Watch the Webinar!
Fill out this form and we'll send you a link to the recording.