Team Messaging Made Easy
Efficient internal communication is more important than ever with distributed workforces and remote employees. Streamline your processes by sending customized texts and emails to your people from within your HR system.
Customize and Send ANY message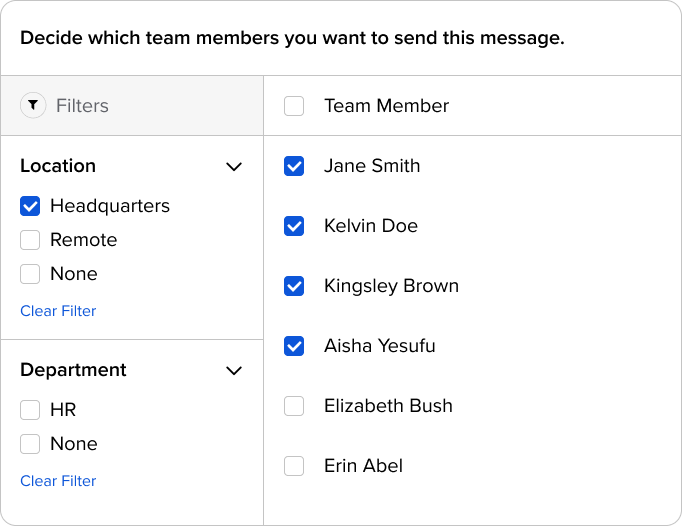 Easily filter by location, department, and more to reach the right audience!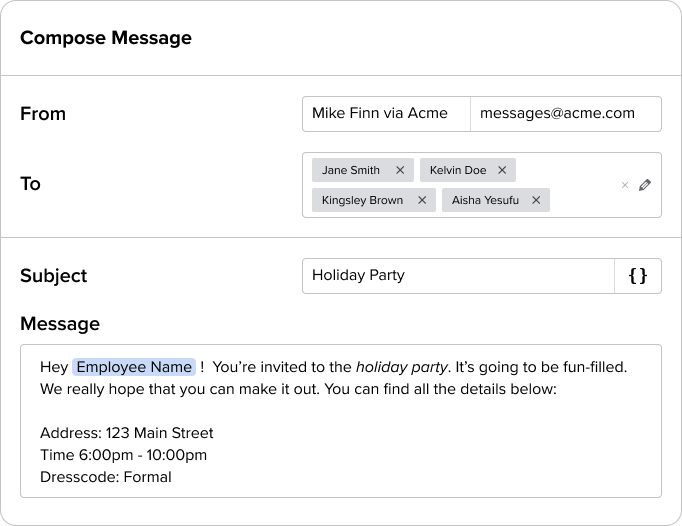 Craft your message using magic fields that auto-populate employee data.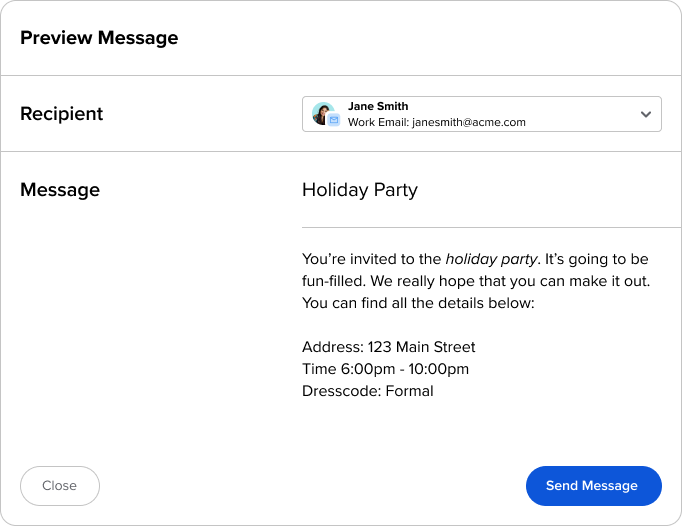 Send both SMS texts & emails instantly to all recipients with one click.
Reach the Right Audience
Send your message company-wide or quickly segment your recipient list with our advanced filters:
Location
Department
Manager
Job Title
Employment Type
Pay Type
And More!
Craft the Right Message
Design an awesome message that feels custom to each employee. Easily drag-and-drop magic fields to pull in employee data like preferred name or manager contact info. Keep it simple or embellish with images and attachments.
Whether you want to send welcome messages for your new hires or emergency alerts for severe weather, it's easy to craft messages quickly and reach your team ASAP.
Text and Email Instantly
With one click, your awesome message will come to life, sending via text or email to everyone on your recipient list. Whether you're reaching the whole company or just a small group, messages will be sent automatically to each team member's preferred contact method: SMS text or email.
Combine Workflows + Messages for Even More Automation
The possibilities are endless with the new Messages Workflow Building Block – you can easily add messages to be sent in line with steps in your Workflows. Automate your internal communications for:
Onboarding Welcome Emails
IT Requests
Company Event Planning
Performance Review Periods
Work Anniversary Celebrations
Top-Rated Employee Management Software