All of Your HR, in One Place
Simplify your HR by bringing employee records, time off, documents and everything else into one place. From onboarding to benefits administration and payroll, GoCo offers a truly consolidated experience so HR pros can focus on high-value tasks.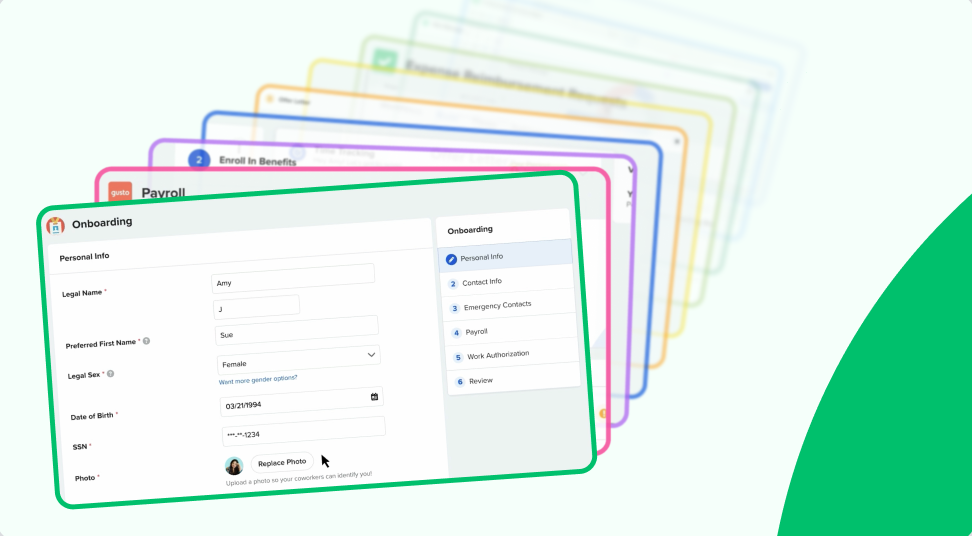 Make It a First Day to Remember
Our fully customizable onboarding solution gives you all the tools you'll ever need to make it a great first day for your new employees.
Step Away From the Manilla Envelope
Avoid admin overload. Easily manage all your documents and files from one central location with our HR database.
Track Your Team's Time Off Requests, Balances and Approvals, All Without Spreadsheets
Give your team an easy way to request time off or emergency paid sick leave and have their managers approve it. GoCo automatically keeps track of accruals, max balances and all other aspects of your company's PTO policy. No more spreadsheets, no more hassle.
Performance Management Made Easy
Design custom reviews to meet any team's needs and motivate employees to strive for success. Efficiently track performance, take action, and get ahead of any concerns.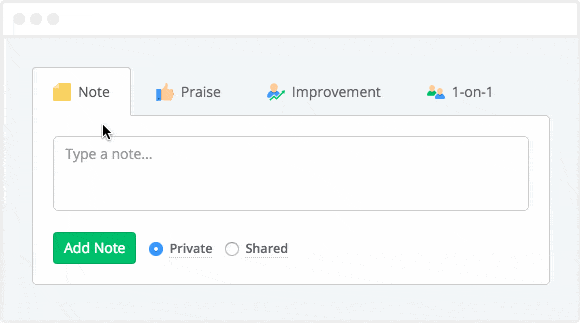 Visualize Your Company With an Interactive Org Chart
You and your team can view and discover the structure of your company using GoCo's interactive organizational chart. Easily find team members or departments on the org chart with instant search that updates the org chart in real-time.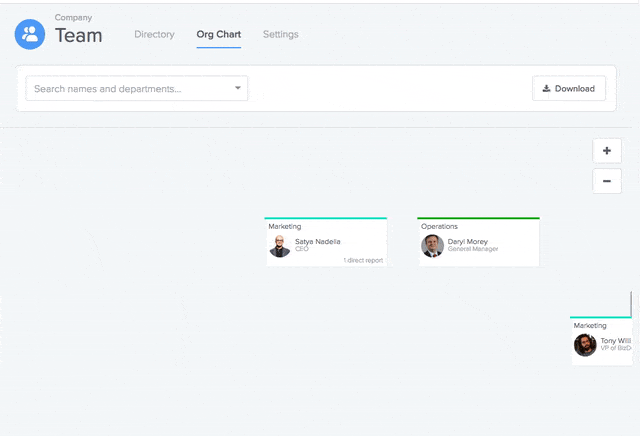 Stay a Step Ahead With Customizable Reports
Customizable, quick, and designed to help you work smarter. Our reporting tools offer a simple and intuitive interface to slice and dice to your heart's content. We even have an On Demand HR Support Center to help you get personalized advice and templates.
Standardize Your Employee Offboarding Process
GoCo's automated workflows feature makes it easy to manage tasks related to employee offboarding, from e-signing necessary documents to alerting team members.
Simple and Intuitive Benefit Administration
Upgrade your company benefits with industry-leading technology to streamline enrollments. Bring your own broker or use our preferred partner. And, leverage our carrier connections to eliminate data entry and manual errors.
All-in-One Embedded Payroll
Run payroll in GoCo from start to finish with our Embedded Payroll Powered by Gusto. Easily prepare for your pay run with our best-in-class Payroll Grid, capture paystubs and automatically manage reconciliations, with the convenience of a single all-in-one system.
Top-Rated Employee Management Software