Bring Your People Data to Life With Better Reports and Insights
Tracking and analyzing your people data is the first step to making more strategic people decisions. GoCo Reports makes it easy to access your data, uncover trends, and highlight meaningful insights in a matter of minutes
If You Can Dream It, You Can Report on It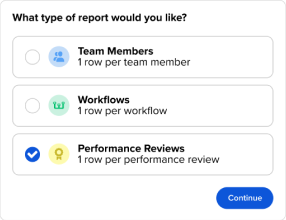 Pick any set of data from workflows, performance, custom fields, employee profile data, and more.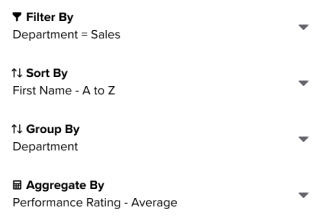 Narrow down your data to the sections that matter most with easy filtering, sorting, row grouping and aggregating.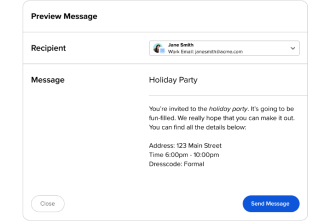 3
Visualize & Analyze Trends
Select from seven chart options to bring your data to life and easily identify trends.
Arrange Your Data Quickly
Create a data-driven HR strategy. With grouping, sorting, and filtering options, you can organize your data so you can easily identify potential issues ahead of time.
Let Us Do the Math
Quickly apply basic functions to numerical columns like sum, average, minimum & maximum. Go one step further with metric charts to quickly visualize aggregate amounts.
Let Your Data Show Off
Effortlessly turn a spreadsheet into an eye-catching visual presentation. Use line or area charts to quickly identify trends over time, add a pie or donut chart to see proportions at-a-glance, and categorize your data with bar and column charts over time or in one snapshot.
Shine a Light on Your Impact
Be proud of your results and confidently show the value of your HR initiatives. With a deeper understanding of your people and their data, you can easily highlight the impact of your people strategy.
Create reports in minutes to leverage people insights to make strategic decisions for your company.
Performance Over Time
Dig in and understand how your team is doing. Build a report with data from your performance reviews, group the data in the best way for your company, and add a bar chart to see changes over time.
Employee Satisfaction
Check in on how your employees are feeling. Use workflows to get a pulse on employee satisfaction. Report on that workflow and use metric charts to quickly see the averages in each department.
Diversity Breakdown
Want to better understand the diversity in your organization? Use custom fields to collect a few diversity metrics, then create your report and visualize the breakdown with a pie chart.
Termination Reasons
Get a better understanding of your turnover dynamics. Report on termination reasons and use data visualizations to identify trends, areas of improvement, and opportunities to boost retention.
Top-Rated Employee Management Software