= 50)" :class="navScrolled ? 'lg:mt-20' : 'lg:mt-32'" x-transition >
Zenefits vs BambooHR:

Finding the Best HR Software
As the digital era continues to boom, many HR managers and business owners are looking to streamline human resources processes with HR software. With so many HRIS platforms on the market, how do you evaluate which is best for you? In your journey to find the ultimate all-in-one HR software, you'll likely encounter Zenefits and BambooHR. Both platforms manage payroll, onboarding, and HR for SMBs.
HR software has made quite the impact on SMBs all over the world, allowing HR managers to focus their efforts on high-value work -- from increasing employee engagement to strengthening training programs.
Let's compare Zenefits, BambooHR, and GoCo -- a software alternative that incorporates the highlights of both Zenefits and BambooHR with the best customer service, so you can streamline onboarding, benefits, payroll, and HR workflows once and for all.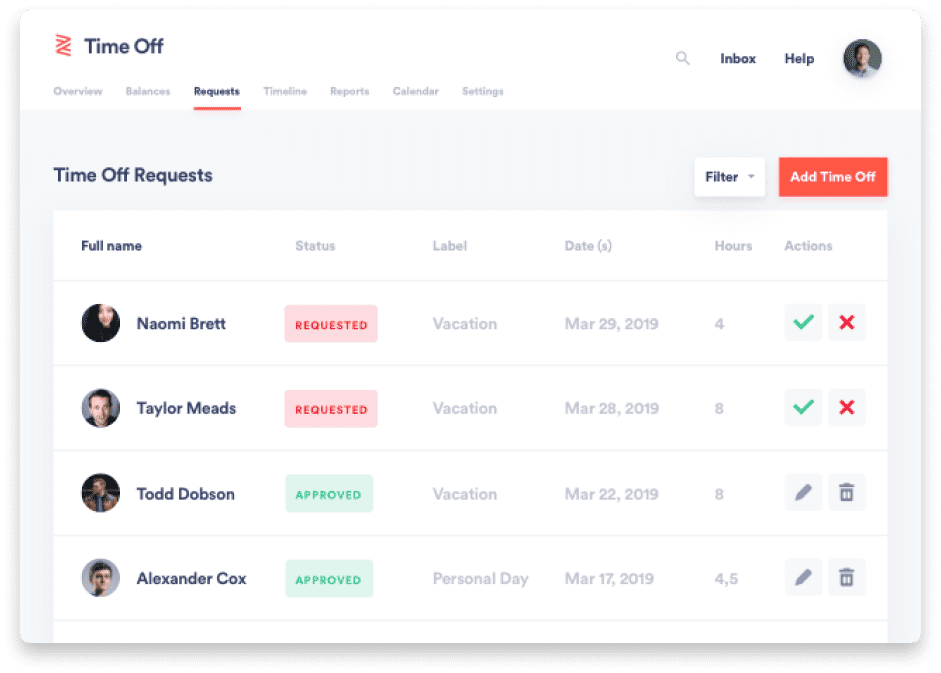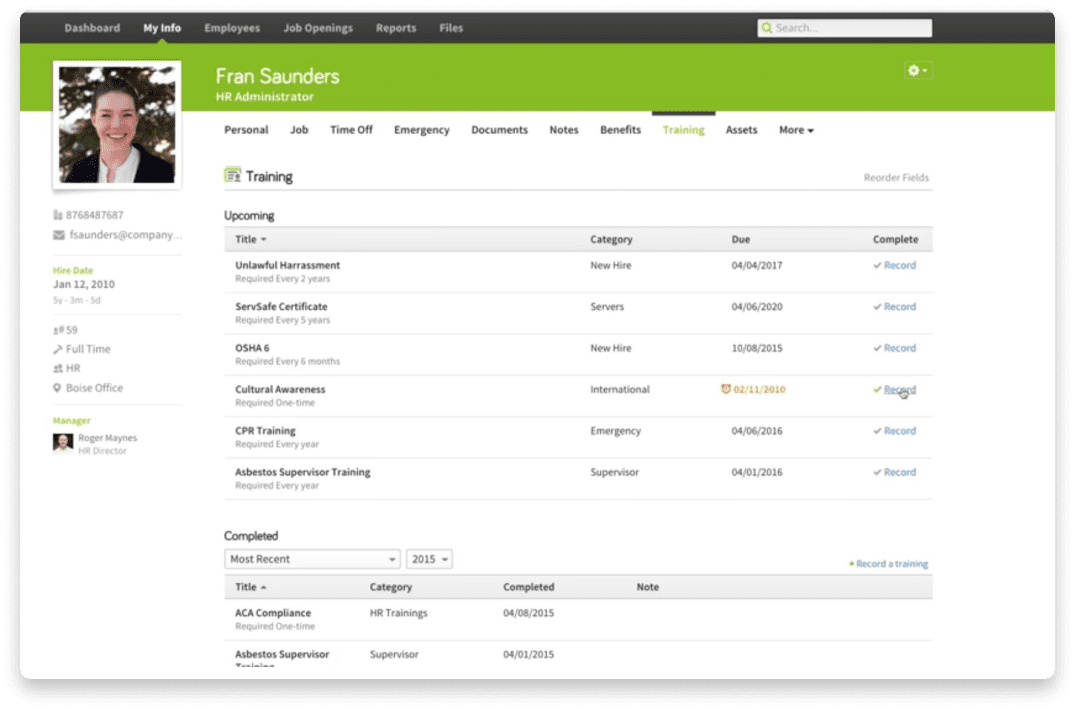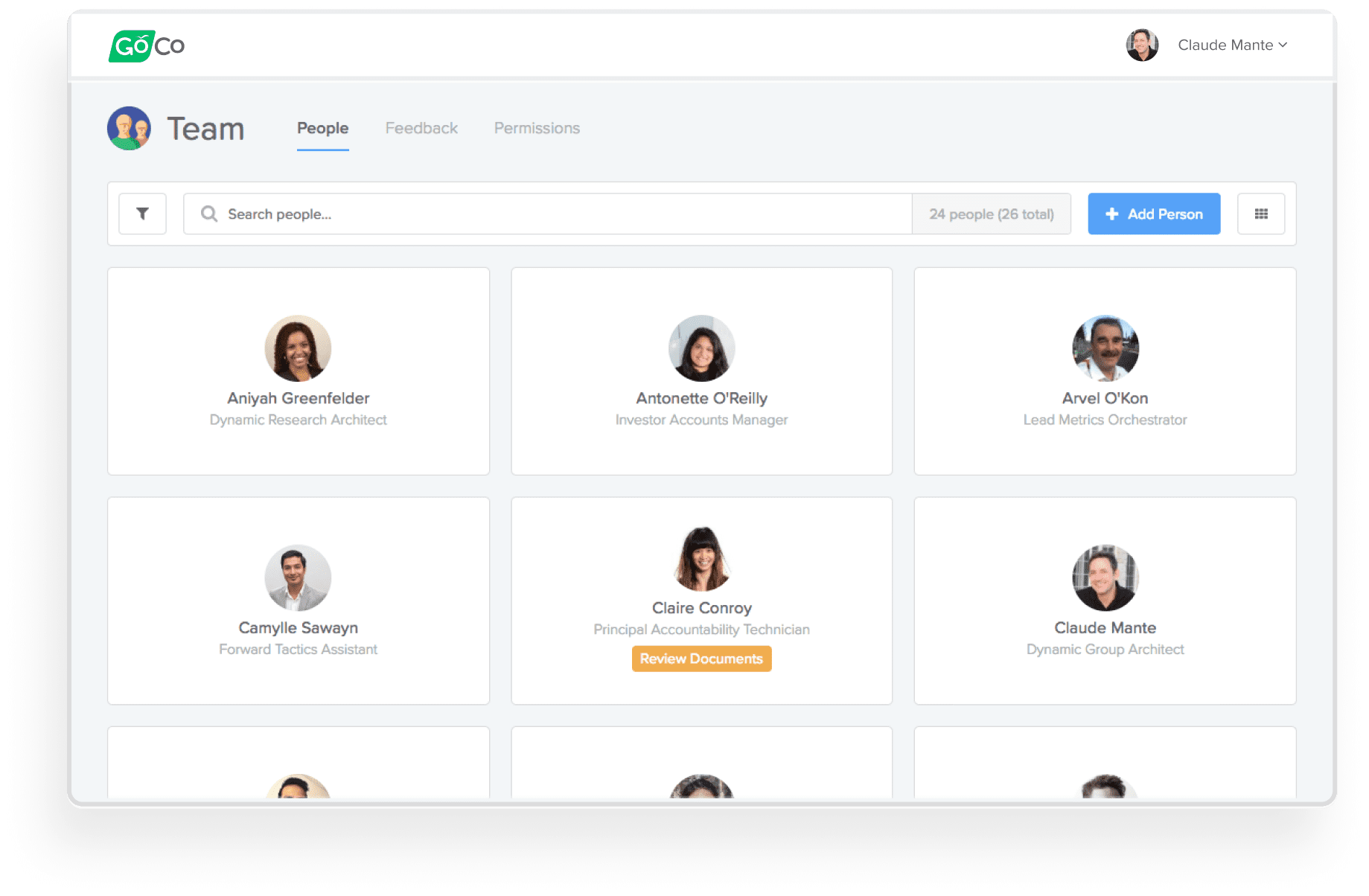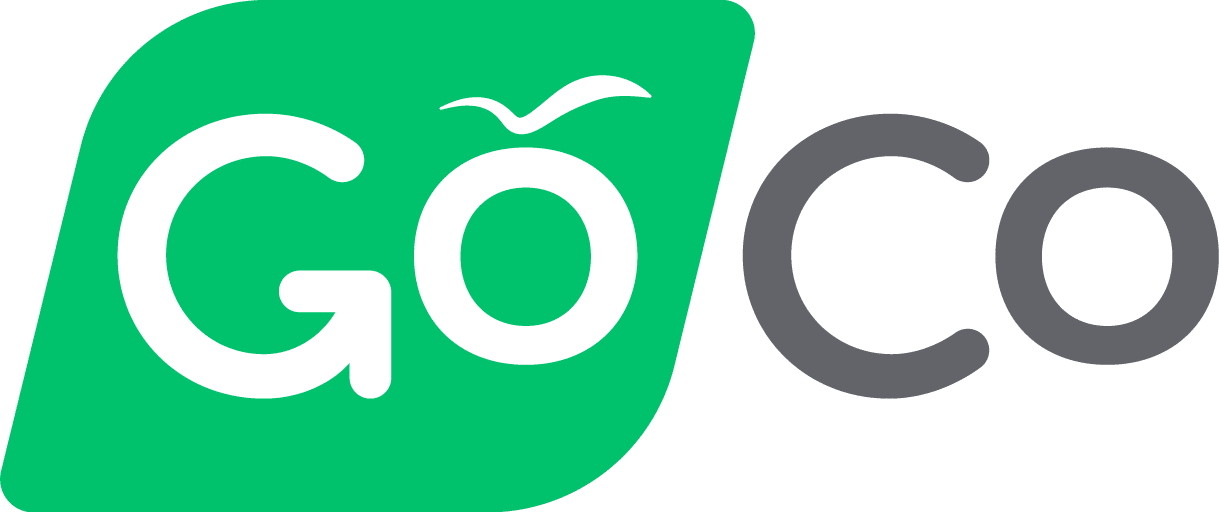 Points of Comparison
When looking for an HR system, what matters the most to you? Based on our research, the most common deal makers (or deal breakers) in evaluating a new HR platform are customer satisfaction, core features, and price point. HRIS options are available at varying price points and offer different levels of functionality. What makes sense for a large corporation may not for a small startup. Given the importance of the choice and the impact a new employee management system can make, let's compare and contrast how each platform performs when it comes to these three selling points.
Customer Satisfaction
Regardless of how incredible the functionality of your HRIS is, sooner or later you will need assistance from the vendor. A recent study by Kelton Global identified that customer service and satisfaction is becoming more important when it comes to selecting an HR platform -- and many software vendors are failing to meet customer service standards. In fact, nearly 84% of HR tech decision makers have experienced customer service issues with their platform.
Because your HRIS directly serves your most important asset (your people), you want to guarantee that the software covers all the bases, from alignment with your business needs to support response time.
Your HRIS customer support team should be going the extra mile to deliver quality service. Take note of the HR software that prioritizes efficient implementation, from kickoff to audit follow-ups to launch. Remember, the goal of implementing an modern HR platform is to streamline your processes -- not slow them down. Your client support team should also be just a call, email, or chat away should any issue arise. Prioritize companies that do the heavy lifting to bring data and processes to life.
Key Features
The goal of transitioning to an HR software is to streamline previously paper-based processes, centralize employee records, and automate onboarding, payroll, and more.
Remember to consider employee needs every step of the way. What are their needs? What can an HRIS do to help them work more efficiently? Do you have multiple employee types? Are there remote workers as well? Do you need flexible time tracking policies? How can you better support your HR department? Flexibility to personalize options and features for your business may also be a deciding factor.

A strong HRIS should solve the problems above and include the following:
Employee Management Platform
Hiring and onboarding
Document management
Workflows
Self-Service Tools
Benefits administration
Payroll
Time and absence management
HR Support and advisory features
Dedicated customer support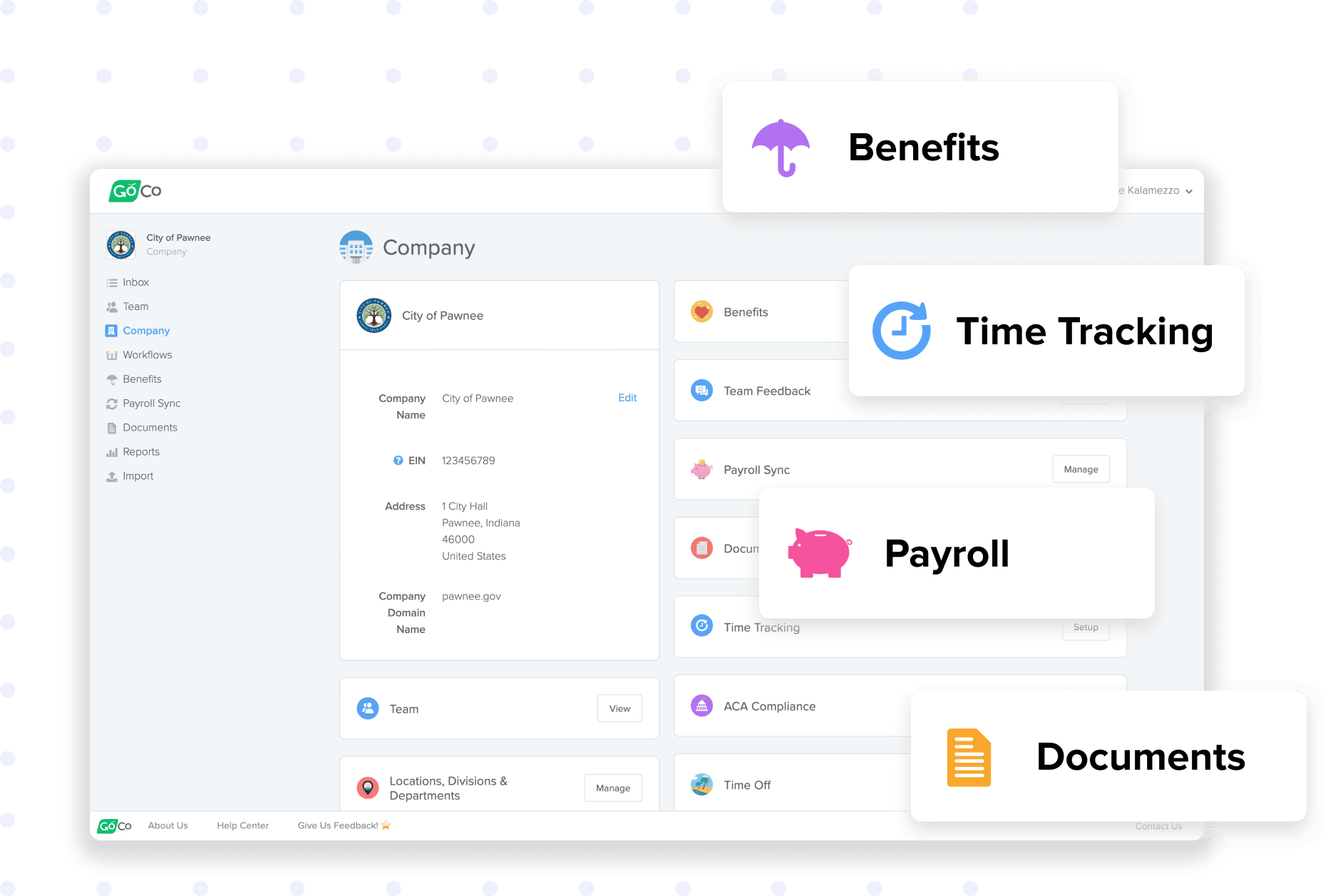 Whether it's the ability to automate onboarding checklists, self-service benefits enrollment, or managing complex time policies, the scope of your potential HR platform's features should cover all aspects of your business' HR processes.
Here's a comparison table that breaks down the included features of Zenefits, BambooHR, and GoCo.
Employee Management Platform

Hiring & Onboarding
Personnel Tracking
Employee Self-Service
Advanced Document Management
Performance Management
Automated HR Workflows
Internationalization

Benefits Administration

100% Online Benefits Enrollment
New-Hire Benefits Preview
Connect to any Carrier
EDI Feed
Support for Health, Dental, Vision, Life, Disability, ADD, Ancillary Benefits

Payroll

Embedded Payroll
Option to Bring Your Own Payroll
Payroll Sync Service

Time

Virtual Time Clock
Digital Timesheets
Time Off Requests, Balances, Accruals, Approvals
Advanced, Custom Time Off Policies
COVID-19 Paid Leave Tracking
Scheduling
Custom Labor Groups
Employee Time Tracking Kiosk

HR Support and Advisory

On-Demand HR Advice from HR Pros
HR Resource Library (forms, templates, policies)
At a glance, all three platforms cover the bases for employee management features. BambooHR stands out if you want international features/adaptations, and GoCo stands out with automated workflows, advanced document management, payroll sync, and COVID-19 leave tracking. All three platforms provide payroll, but Zenefits and BambooHR do not offer payroll sync for cloud-based payroll platforms. So if you're planning to stick with your current payroll provider, GoCo's Payroll Sync is a great option.
From a benefits administration standpoint BambooHR underperforms, with a lack of a complete online benefits administration experience. There is currently no EDI, so employees can only select plans, but the HR administrator must still manually update plans and send them to brokers. BambooHR also caps document storage, with limited capabilities around custom fields and editing documents.
As far as time tracking, Zenefits offers the basics + time scheduling + custom work groups, but doesn't provide advanced custom time off policy options or COVID-19 paid leave tracking. Similarly, BambooHR, offers the basics, but falls behind in scheduling, custom work groups, and a digital time clock kiosk. GoCo's time tracking provides the basics + advanced custom time off policies + COVID-19 paid leave tracking + employee time tracking kiosk, and also custom work groups.
Pricing
After evaluating core features and customer service, it all boils down to pricing. What is a reasonable price point for your company size? What are you willing to pay to streamline HR processes? Define your requirements to ensure that you can build flexible pricing plans to fit your HR workflow and any additional needs. The key is to decide what modules and features are required for your business, and take into account any added costs.
Zenefits vs. BambooHR vs. GoCo
Your HRIS platform should check all the boxes for you -- not add any extra work to your plate.
Customer Satisfaction


(Based on G2 Quality of Support Score)

7.5
8.6
9.5
Key Features
Pricing
$ $
$ $
$
Summary
Now that we've covered and compared the key points of comparison, let's talk through the winners!
When Zenefits Wins
Zenefits is a good choice if scheduling is your top priority in an HR system. You can build and monitor individual schedules, and notify employees when new schedules are created.
When BambooHR Wins
BambooHR is a good choice if you would like to adapt your system to multiple languages and currencies. If your international team is top of mind, this may be a good option.
When GoCo Wins
GoCo is the clear winner if your end goal is a complete all-in-one, flexible platform with top-notch customer satisfaction, extensive platform features, and competitive pricing.
Whereas other HR platforms offer standard HR features like onboarding and scheduling, GoCo shines with additional features like:
Advanced Document Management technology. Re-imagine your approach to sending, collecting, and electronically signing HR-related documents with Magic Docs.
Automated HR Workflows. Streamline routine tasks like hiring, onboarding, termination, and more. GoCo's drag-and-drop workflow builder brings any process or checklist to life inside of GoCo.
Payroll Sync Service. If you can't move to a new payroll, GoCo can sync data from the platform directly into your cloud-based payroll.
Advanced Time Tracking/Time Off Policies. From COVID-19 paid leave tracking to custom time off policies, GoCo stands out in this category.
Client Success. Customers are 3x more likely to recommend the GoCo platform compared to others in the industry. GoCo has won customer success awards for best support, best implementation, and offers white glove implementation to go the extra mile. In fact, most implementations take about 2 weeks!
HR Support Center. GoCo provides access to expert HR advice and tools to support your team.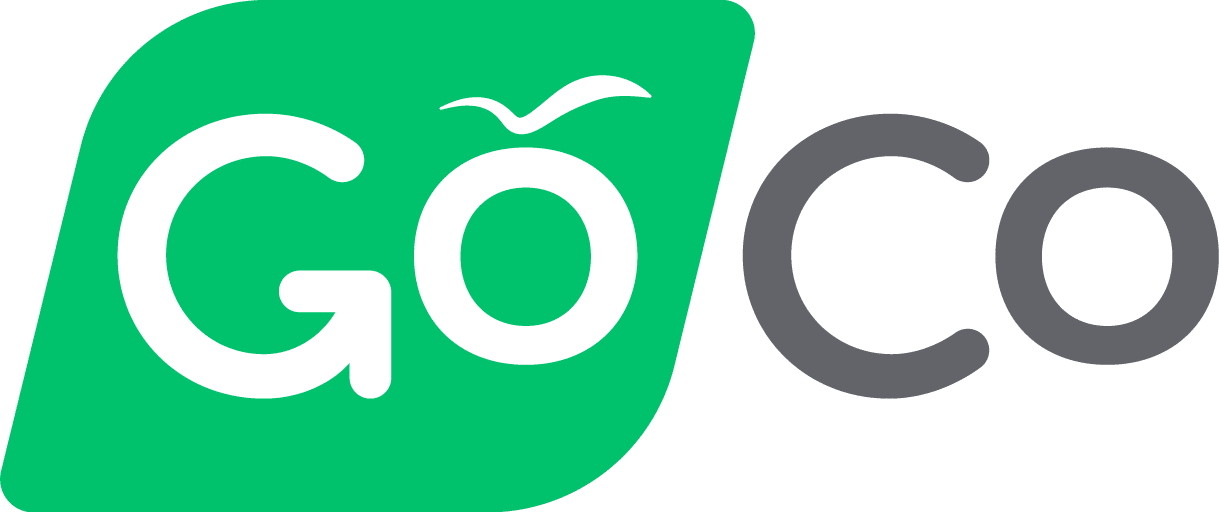 Why Choose
GoCo

Over
Zenefits and BambooHR?

GoCo is an ideal alternative to Zenefits and BambooHR, because GoCo puts you in the driver's seat when it comes to digitizing your HR processes, and supports you with the customer service in the industry.

Our platform aims to reduce frustration and inefficiency around manual, paper-based processes and the employee experience, while also addressing unique challenges, from juggling multiple software platforms to addressing new concerns, like COVID-19. Easily manage any HR checklists, notifications, progress timelines, and data reports in one place, to give both your employees and yourself a consistent HR experience.

Features like payroll sync make it so that you don't have to do everything the GoCo way. Not ready to part ways with your cloud-based payroll platform? No problem, GoCo syncs with your existing payroll. Worried about open enrollment? Fret not, our certified benefits advisors have you taken care of so no mistakes are made this time around. Other features like Magic Docs make it so that you never have to worry about losing important signatures and documents. Your docs are stored there securely!

With GoCo, you can better prioritize your team and leave the technical stuff for us, and receive a consolidated customer experience even stronger than what's capable within Zenefits or BambooHR. Take a free interactive tour today to see what we're all about!
Ready to Try the Top-Rated HR Solution for Small Business?