= 50)" :class="navScrolled ? 'lg:mt-20' : 'lg:mt-32'" x-transition >

Today's release gives you the ability to pull a report on any set of fields you are interested in!

The Highlights:
Choose from hundreds of available fields, including custom fields

Save your reports for easy re-use

Filter and Sort your data on screen

Export data to CSV
Let me to show you how easy it is to create your first report.
1) From the Reports Page, click "Add a Custom Report."

2) Just name your new report and select which fields you want. You can pick from hundreds of available fields or even define your own custom fields. In this example, I chose to report on the most recent performance rating for my team. The order of the fields can be changed by dragging and dropping the fields up and down.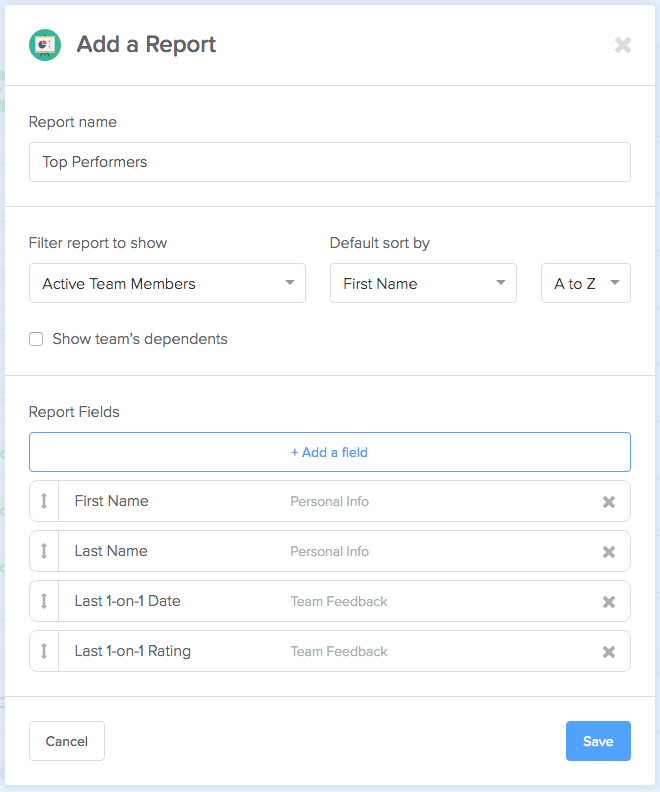 After saving your report, run it! View your results directly on screen, or click download to export to CSV. We provide some handy tools to filter by team member name and sort any of the columns.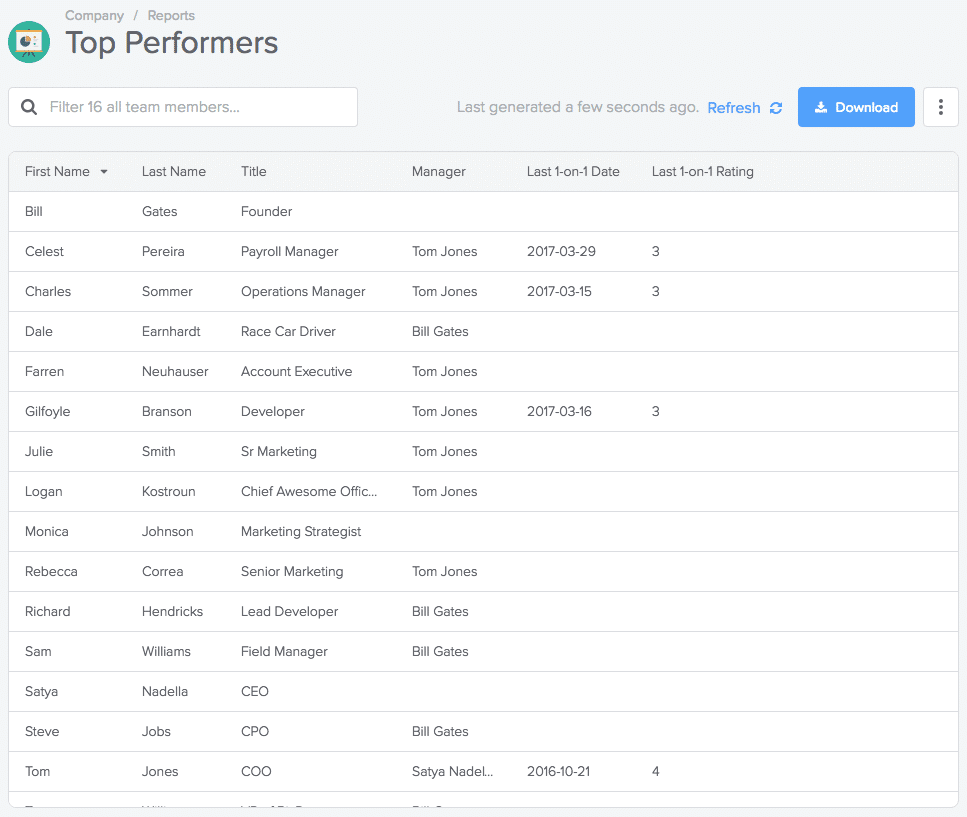 Bonus Feature: Custom Fields!
While GoCo natively supports nearly all of the data fields that your organization will need, we allow you to fully customize the experience by creating additional "Custom Fields". From the Company page, click "Custom Fields" to add a new field. You can specify the access levels for the field, and whether it is required or optional.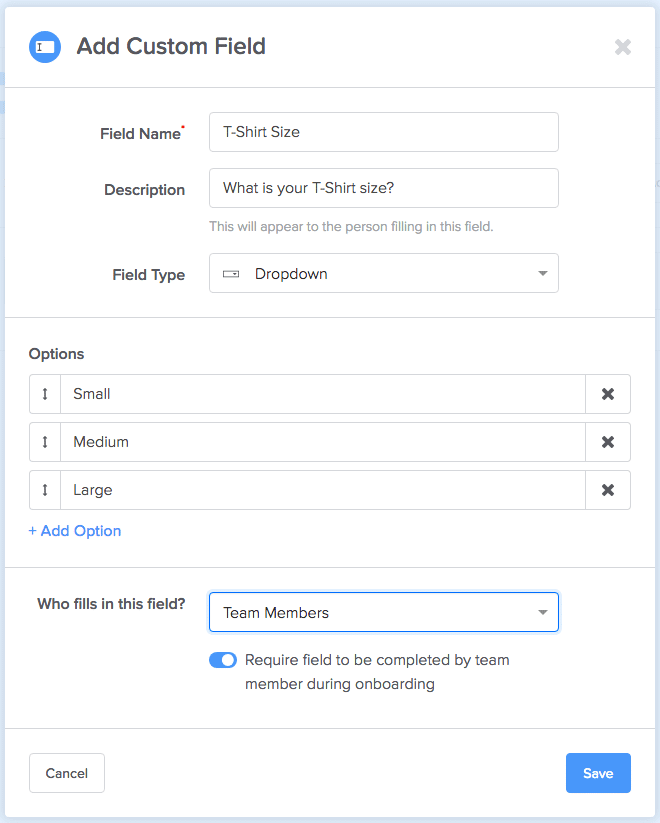 In this example, my team members will be required to fill in their T-Shirt size during on-boarding. To view the results, I can visit a single employee's profile page to see the values for her custom fields, or I can build a custom report (read above) that includes T-shirt size to see the data for all of my team members. You can create as many custom fields as you like, change their display order, and even create "Sections" to group them based on your organization's needs.
Custom Reports and Custom Fields provide powerful tools on GoCo to meet your organization's growing needs for data and reporting. We hope you enjoy them!