= 50)" :class="navScrolled ? 'lg:mt-20' : 'lg:mt-32'" x-transition >
Zenefits vs Gusto:

Which solution is for you?
Evaluating and choosing the right HR tech can make or break your existing business processes. Though there are hundreds of HRIS choices on the market, not every choice makes the most sense for SMBs. Many HR software platforms are too expensive, feature-heavy, and enterprise-focused for small to medium businesses. As you continue to evaluate your options, you'll likely come across these two HRIS tools: Zenefits and Gusto. Both options appear to offer all-in-one HR features and overlap quite a bit in their offerings.
We've researched and created the ultimate guide to help compare Zenefits, Gusto, and GoCo -- another SMB favorite that incorporates the highlights of both platforms and more so you can easily streamline onboarding, benefits, payroll, and HR workflows. See G2 Comparison.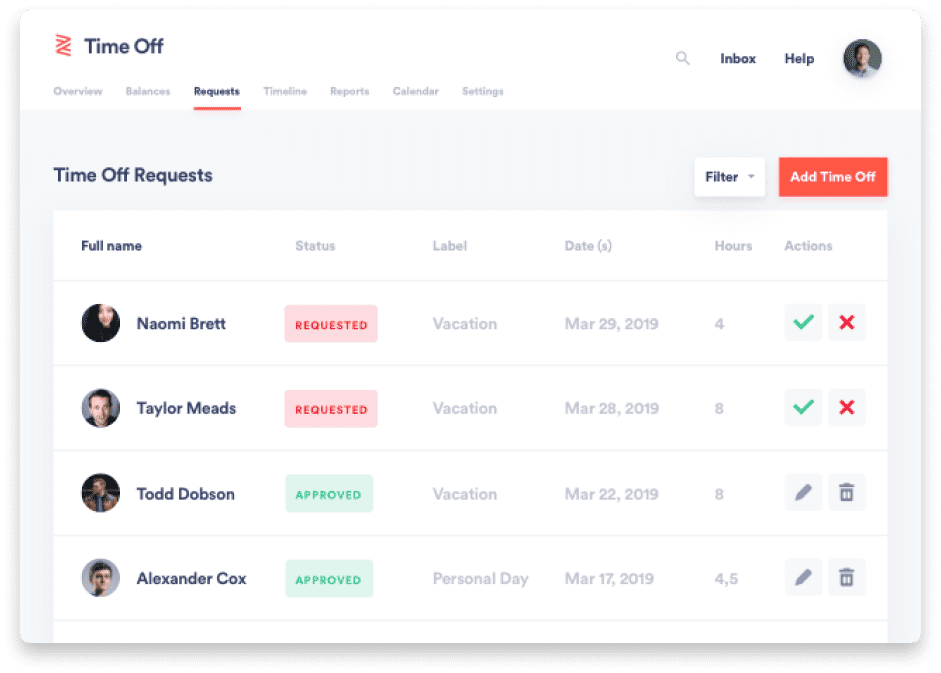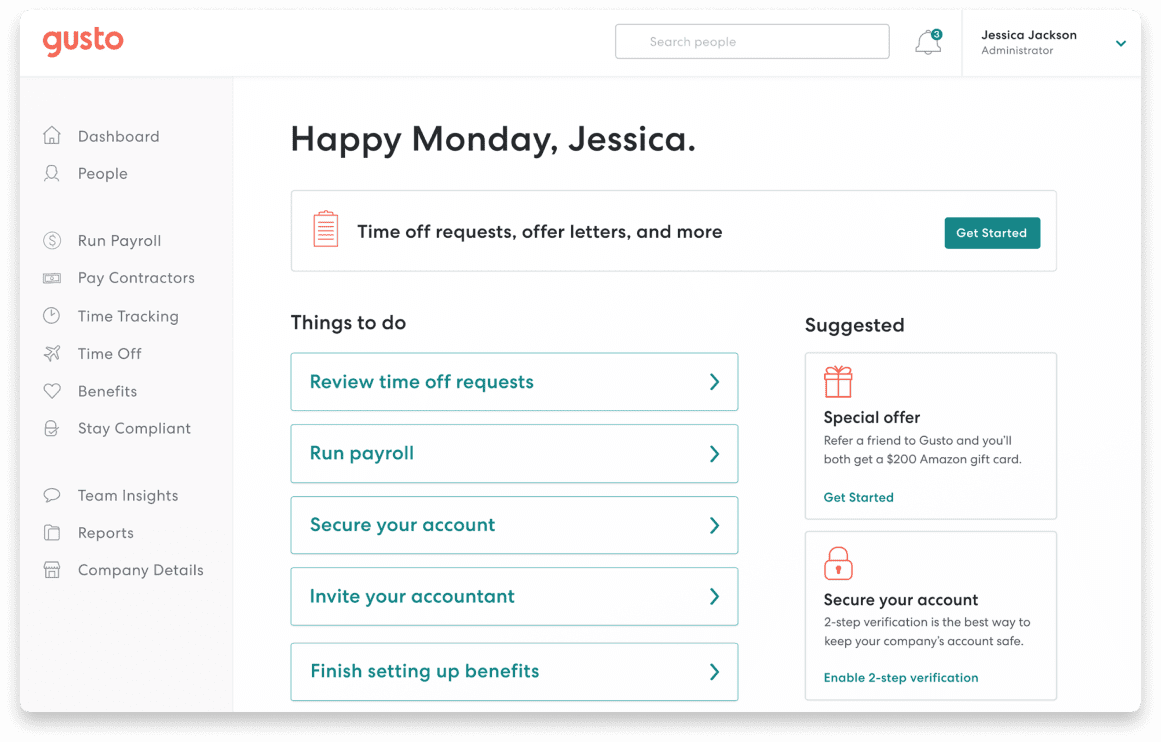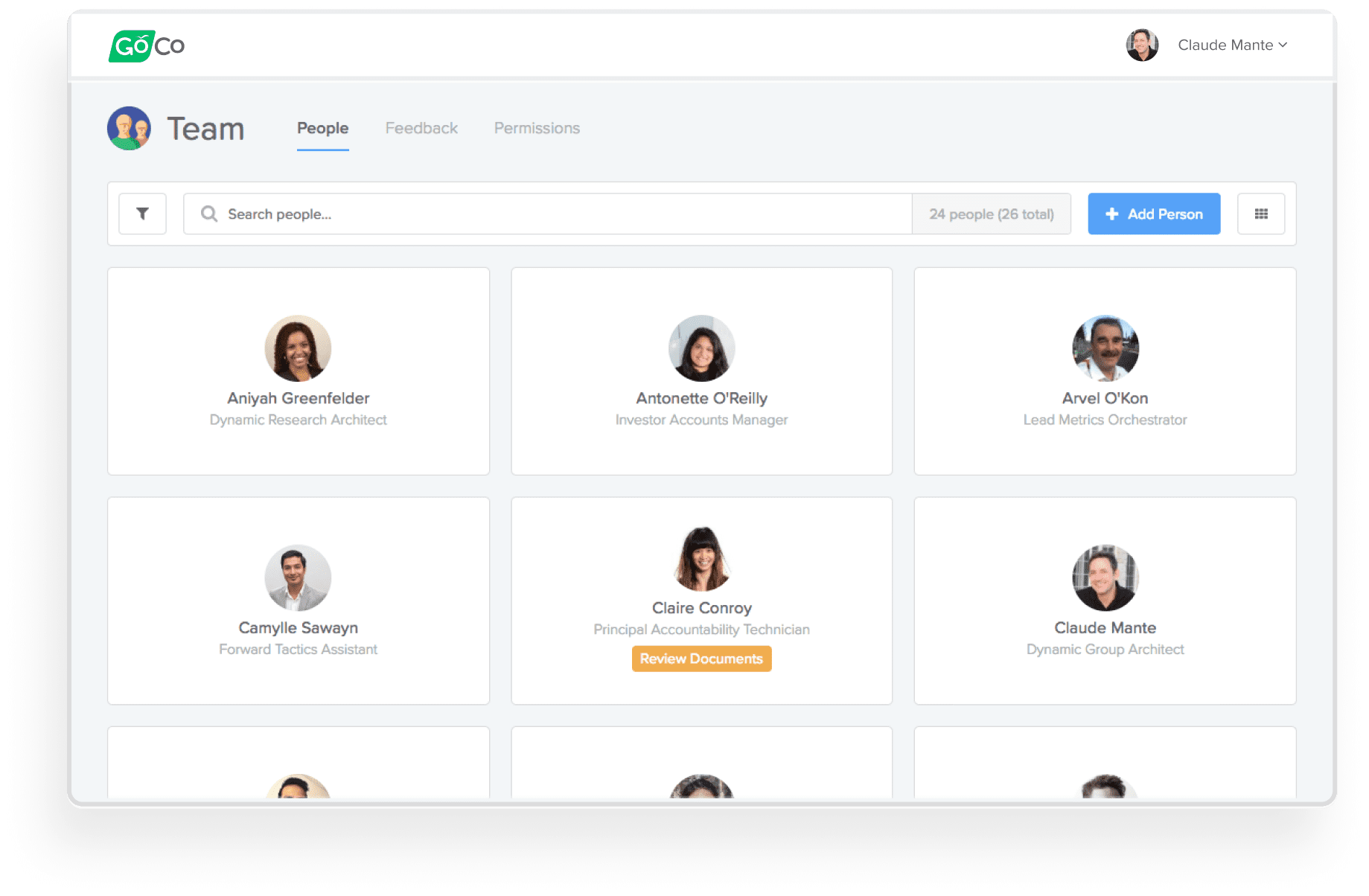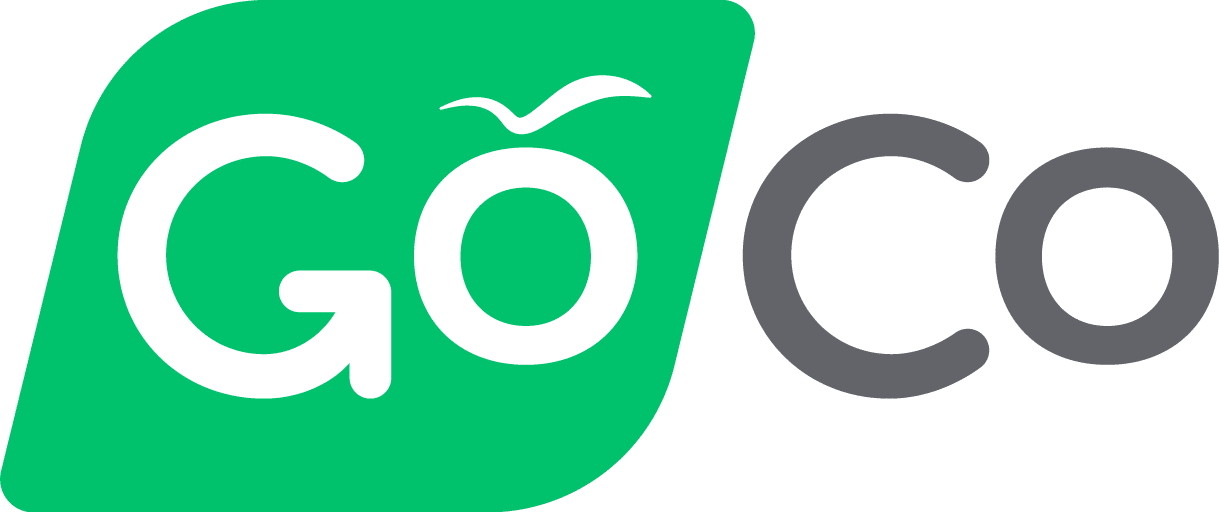 Points of Comparison
To get a clearer understanding of which product best fits your use cases, here are a few key points of comparison you should prioritize: customer satisfaction, key features, and pricing. These three points of comparison are often the main selling points that drive decisions in the HR software space. If an HRIS ticks all three boxes, you can expect impressive time savings, efficient workflows, reliability, and a centralized experience.
To more effectively compare the various software options, you'll also need to identify your HR tech needs and priorities. This ties back to how you facilitate information distribution, manage employee experience, provide support to your organization, and so much more! Our HR tech buyer's guide makes the comparison process easy.
Customer Satisfaction
Customer satisfaction covers everything from the product's alignment with customer needs to the average support response time. A strong customer success team will save you hassle, time, and energy, which will make all the difference in high-stress periods like payday, open enrollment season, or tax time.
A customer-centric HR system should prioritize efficient implementation by scoping out all of your needs, processing your data, and playing the role of your strategic partner as you bring your processes to life. Your customer support team should be easy to communicate with, whether that's through email, text, phone support, training seminars, or more. From implementation to post-launch, the HRIS should add value to your processes without making things more complex.
On your buyer's guide checklist, make note of companies with positive customer service reviews, and companies that respond to feedback and go the extra mile to deliver the best support. Response time is crucial too –don't wait on a service that can't make time for you.
Key Features
Perhaps the most important point of comparison is the scope of features offered by each platform. Not every vendor will have every feature on your wishlist, so as you compare vendors, make note of your must-haves, as well as added bonuses. At the next level, you're researching to make sure your potential HRIS offers core features, including employee management, benefits, payroll, time, and resources. Finally, the software you're evaluating should be easy-to-use for both employees and HR, and also offer stellar support quality.
An efficient HRIS should solve the problems above and include the following:
Complete employee management features
Hiring and onboarding
Document management
Workflows
Self-Service Tools
Benefits administration
Payroll
Time and absence management
HR Support and advisory features
Dedicated customer support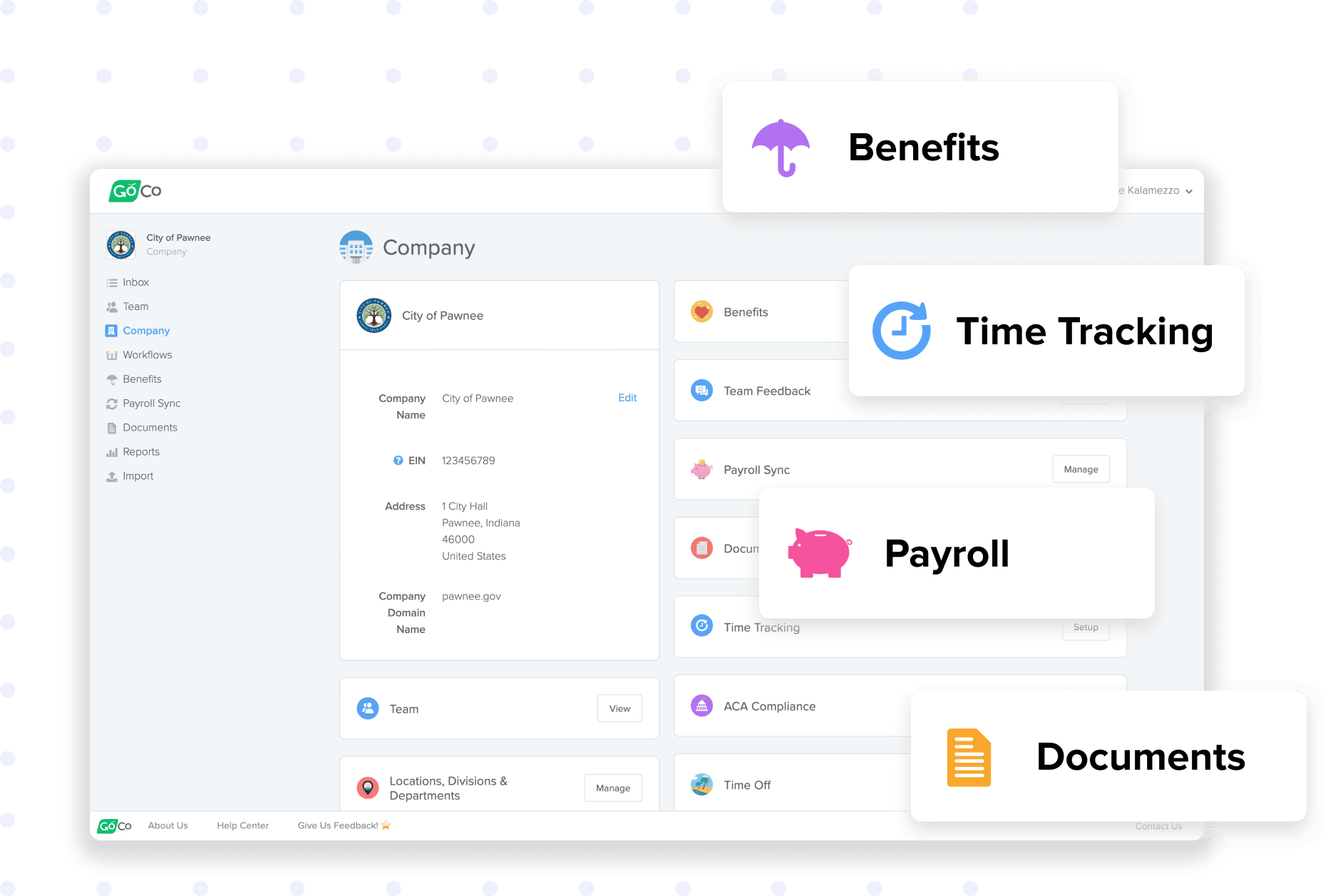 Whether it's the ability to digitally send offer letters and onboard employees, empower employees to choose benefits online, or track time on a modern kiosk, the scope of your future HR platform's features should cover all the bases of your HR processes.
Here's a comparison table that breaks down the included features of Gusto, Zenefits, and GoCo.
Employee Management Platform

Hiring & Onboarding
Personnel Tracking
Applicant Tracking
Employee Self-Service
Advanced Document Management
Advanced Custom Fields
Performance Management
Automated HR Workflows

Benefits Administration

100% Online Benefits Enrollment
New-Hire Benefits Preview
?
Bring Your Own Broker
Connect to any Carrier
?
EDI Feed
Support for Health, Dental, Vision, Life, Disability, ADD, Ancillary Benefits

Payroll

Built-in Payroll
Option to Bring Your Own Payroll
Payroll Sync Service

Time

Virtual Time Clock
Digital Timesheets
Time Off Requests, Balances, Accruals, Approvals
Advanced, Custom Time Off Policies
COVID-19 Paid Leave Tracking
Scheduling
Custom Labor Groups
Employee Time Tracking Kiosk

HR Support and Advisory

On-Demand HR Advice from HR Pros
HR Resource Library (forms, templates, policies)
Head-to-Head Feature Comparison
Employee Management Platform
For employee management features, while all three platforms have onboarding, personnel tracking, and employee self-service, Zenefits falls behind in regards to automated HR workflows, and Gusto falls behind in regards to advanced custom fields. GoCo fills in the gaps on both – its custom workflow feature allows HR managers to streamline any HR checklist, and its advanced Magic Docs technology not only makes reporting and collecting documents easier, but also allows for advanced field customization.
Benefits Administration Features
Specific to benefits administration, GoCo and Zenefits offer similar features, but Gusto lacks customization and doesn't offer ACA tracking. For Gusto, employers must leave existing brokers and switch to Gusto's brokers for benefits administration, while GoCo allows you to keep your existing broker if you choose..
Payroll & Time-Tracking
For payroll and time tracking, Zenefits offers scheduling but lacks a seamless payroll sync option within its platform, whereas GoCo and Gusto both provide payroll sync within the software. Zenefits also falls short with advanced, custom time off policies and up-to-date COVID-19 paid leave tracking capabilities. Gusto offers month-to-month payroll services but does not have custom labor groups, a time tracking kiosk, or scheduling capabilities. GoCo shines with a choice between embedded payroll powered by Gusto or bring-your-own, and also provides advanced features like scheduling, a time tracking kiosk feature, and customizable advanced time off policies.
Pricing
After you've evaluated the features, it's time to dive into pricing. Though it's important that the software has all the features you desire, it's also important to remember which features come at a premium cost, and whether that is in your SMB's budget scope. The key is to decide what modules and features are required for your business and take into account upgrade costs.
Zenefits vs. Gusto vs. GoCo
Your HRIS platform should check all the boxes for you – not add any extra work to your plate.
Customer Satisfaction


(Based on G2 Quality of Support Score)

7.5
8.4
9.5
Key Features
Pricing
$ $
$ $
$
Summary
Now that we've covered and compared the key points of comparison, let's talk through the winners!
When Zenefits Wins
Zenefits is a good choice for small to mid-sized businesses that are looking for an all-in-one solution to help them scale into larger organizations.
When Gusto Wins
Gusto is a good option if your focus is only advanced payroll or month-to-month payroll, and not an all-in-one HR software.
When GoCo Wins
GoCo is the clear winner if your end goal is a truly consolidated and customizable all-in-one HR platform with unbeatable customer support, advanced platform features, and competitive pricing.
Whereas many other HR platforms offer standard HR features like payroll and benefits administration, GoCo shines with unbeatable features like:
Proprietary Magic Docs technology. Re-imagine your approach to sending, collecting, and electronically signing HR-related documents.
Automated HR Workflows. Streamline routine tasks like hiring, onboarding, termination, and more. GoCo's drag-and-drop workflow builder brings any process or checklist to life inside of GoCo.
Payroll. GoCo's embedded payroll powered by Gusto If you can't move to a new payroll, GoCo can sync data from the platform directly into your cloud-based payroll.
Advanced Time Tracking/Time Off Policies. From geofencing and automatic overtime calculations to shift scheduling and custom time off policies, GoCo stands out in this category.
Custom Work Groups Employees can track time specific to labor groups for the company to better keep track of costs by area of business.
Client Success. Every GoCo customer is assigned their own top-rated client success team that is fully dedicated to their success. With streamlined implementation service and daily support, our team is readily available to address inquiries, troubleshoot issues, and provide guidance to ensure a smooth and reliable HRIS experience.
HR Support Center. GoCo provides access to expert advice from certified HR pros and a resource library with compliance documents, policy templates, and more to support you and your team.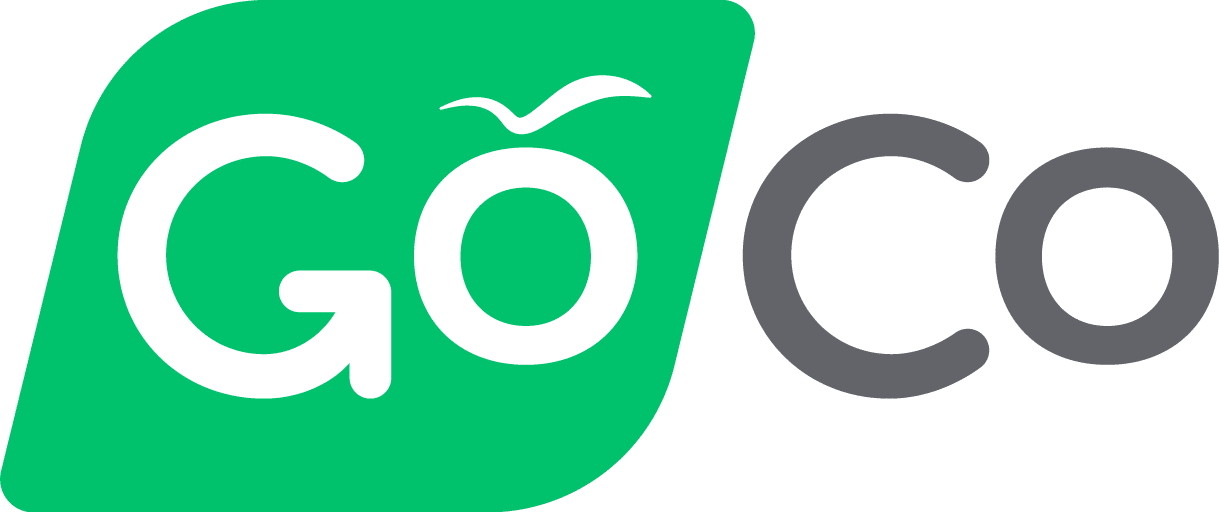 Why Choose
GoCo

Over
Zenefits and Gusto?

The truth is that Zenefits, Gusto, and GoCo are all strong players in the HR software field. Even so, when it boils down to the three points of comparison, GoCo is truly the most consolidated HR platform for small to medium-sized businesses, with a strong edge in client service.

While Zenefits and Gusto are both strong for specific parts of HR operations, like scheduling and payroll, GoCo's level of customization makes it easy to switch. With GoCo, you can easily automate any HR checklist, trigger notifications, review progress timelines, and report data in one place, to give both your employees and yourself a consistent HR experience. On top of that, our customers love how intuitive and easy-to-learn the user interface is, so your entire team can adopt an HRIS without spending extensive time and money on training.

Whether you need to sync to your payroll provider, work with your own benefits broker, customize documents for better reporting, or need help staying fully compliant, GoCo's modern all-in-on HRIS and outstanding support team can help. Take a free interactive tour today to see where we win!

With GoCo, it's not just one or two features that stand out, it's the unified HR experience. One login, hundreds of solutions. You can better prioritize your team and leave the technical stuff for us to handle, and receive an unparalleled customer experience even stronger than what's capable within Zenefits and Gusto. But don't just take our word for it, see what our customers are saying. Take a free interactive tour today to see where we win!
Ready to Try the Top-Rated HR Solution for Small Business?
Ready to see GoCo in action?
Sign up for a demo with a GoCo expert to get all your questions answered, or take a self-guided tour to experience GoCo for yourself.