= 50)" :class="navScrolled ? 'lg:mt-20' : 'lg:mt-32'" x-transition >

Blog Articles
HR's Guide to the New COVID Relief Bill: FFCRA & Tax Credit Updates
What happens when the FFCRA expires?
A new $900 billion coronavirus relief bill has become law and answers HR's question of whether federal Emergency Paid Sick Leave (EPSL) and Emergency Family and Medical Leave (EFMLA) will be extended.
The answer is yes, but it's an option, not a requirement. We've compiled a list on what HR managers and employers need to know as we enter the new year.
What happens when the FFCRA expires?
Offering EPSL and EFMLA after December 31 will become optional for employers.

An employee will no longer be entitled by law to take EPSL or EFMLA, even if they have a qualifying reason.

Employers who choose to offer these paid leaves can still receive a tax credit if they follow the current EPSL and EFMLA rules, including job protection.

The extension of the tax credit will be available for leaves taken through March 31, 2021.

Employees will not get new hours to use—the unused portion of their original allotment that remains on January 1 is how much they will be able to use through March 31. For instance, if an employee who was entitled to 80 hours of EPSL between April 1 and December 31 used 40 of those hours in 2020, they'd have 40 hours left to use between January 1 and March 31, 2021.

There is a possible exception when an employee's EFMLA bank could reset if employers use the calendar year or another fixed FMLA tracking period that starts before March 31 and the DOL fails to readopt the regulations they wrote related to EFMLA. We expect the IRS, DOL, or both to provide guidance soon that will clear up whether certain employers will need to offer additional hours. We will update this article as soon as more information becomes available.
The new law also extends or revives several other benefits from previous coronavirus-related legislation, some of which are listed below. Some of the notable provisions include:
Individual payments of $600 for people with incomes at or below $75,000 and $600 per dependent child, with payments phased out for higher incomes

A $300 weekly supplemental unemployment benefit, through March 14, 2021

Extension of Pandemic Unemployment Assistance (for gig workers and the self-employed) and Pandemic Emergency Unemployment Compensation (for those who run out of state unemployment insurance benefits), through March 14, 2021

Reopening and refunding of the Paycheck Protection Program (see your financial or tax advisor for additional information)
How can HR track COVID-19 paid leave in 2021?
As mentioned above, after December 31st of 2020, offering FFCRA will not be mandatory. Though offering leave won't be mandatory, HR must decide how to proceed as the pandemic continues to rage on. If you do decide to voluntarily offer leave to employees in the new year, tracking and managing employee requests and leave policies may be top of mind. To help your business stay compliant with updated laws, GoCo's emergency paid leave tracking feature is a great tool.
In order to continue managing COVID sick leave through the new year, HR will need to:
1. Calculate the Amount of Leave Time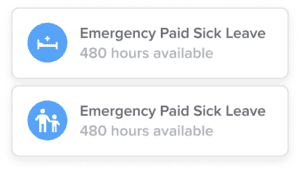 2. Ask employees to provide the correct documentation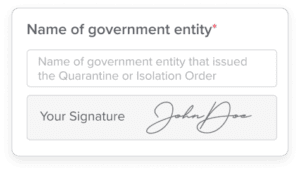 3. Allow employees to select the reasons for the request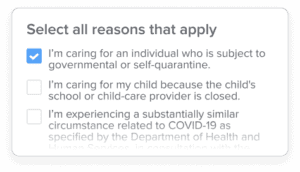 4. Track and approve requests!
A streamlined process for tracking COVID-19 leave allows HR to tackle other higher value tasks that are sure to come in 2021, from managing new remote work policies to COVID-19 vaccination documents. You can learn more and schedule a demo of GoCo's COVID-19 Paid leave at https://www.goco.io/covid-19-paid-leave/.